Pride and Body: Jessamyn Stanley, Naked Yoga, and Queer Liberation (EXCLUSIVE)
For an exclusive interview with 'Distractify,' queer internet yogi Jessamyn Stanley got candid about the magic of naked yoga, self-care, and the interconnectivity of humanity.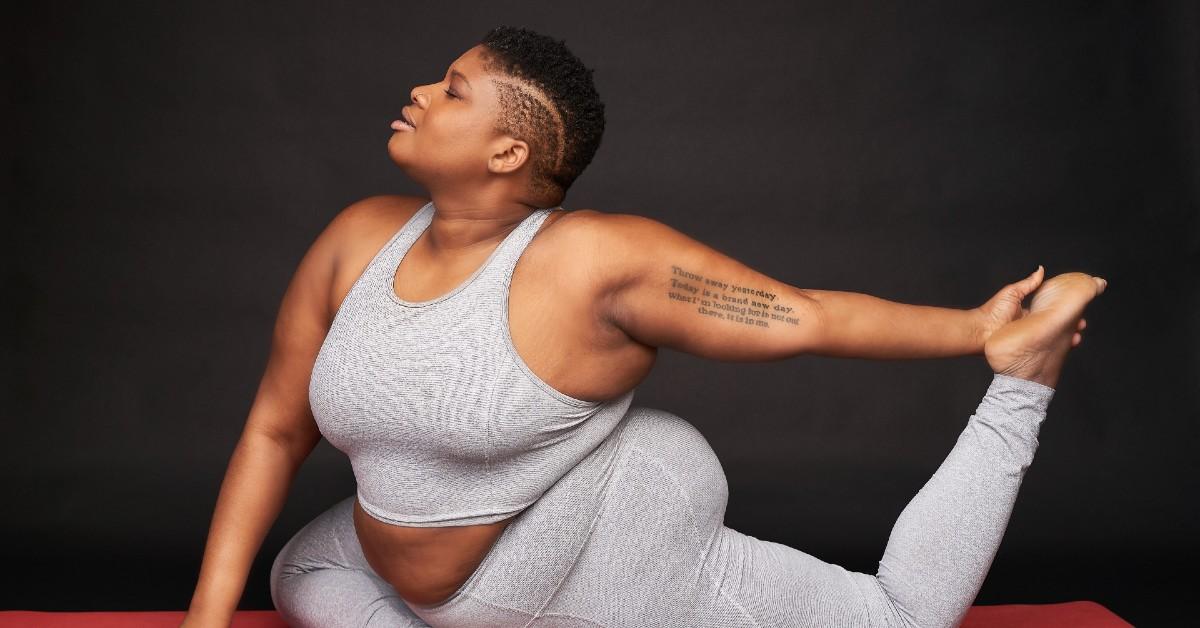 Close your eyes and picture a yogi. Is your mental image fairly thin? Perhaps white (despite yoga's ancient Indian roots)? Dare we say heteronormative? Is there Lululemon involved? If your answer to all of these questions is a reluctant yes, it's time that you expand your mind and world view. And while you're at it, during the breath of fire — a Kundalini yoga technique — release those preconceived notions.
Article continues below advertisement
According to yoga instructor, intersectional activist, Underbelly co-founder, and author Jessamyn Stanley, yoga is for everybody and every body. She literally wrote the 2017 book Every Body Yoga: Let Go of Fear, Get On the Mat, Love Your Body, a work intended to "break all the stereotypes."
Proudly a "fat, Black, queer femme," Jessamyn has been a powerful voice in the online wellness space for years, as she launched her popular Instagram account @mynameisjessamyn back in 2013.
Focusing on Bikram yoga and the immersive feeling of being in and with the body — and zero focus on weight loss and thinness worship — Jessamyn's robust platform continues to lead the way for body positivity hopefuls and yoga enthusiasts alike.
With Pride Month in mind, Distractify caught up with the self-proclaimed Beyoncé of yoga to discuss all things related to queer identity, body and sex positivity, OnlyFans, and the importance of self-care. Let's align some chakras.
Article continues below advertisement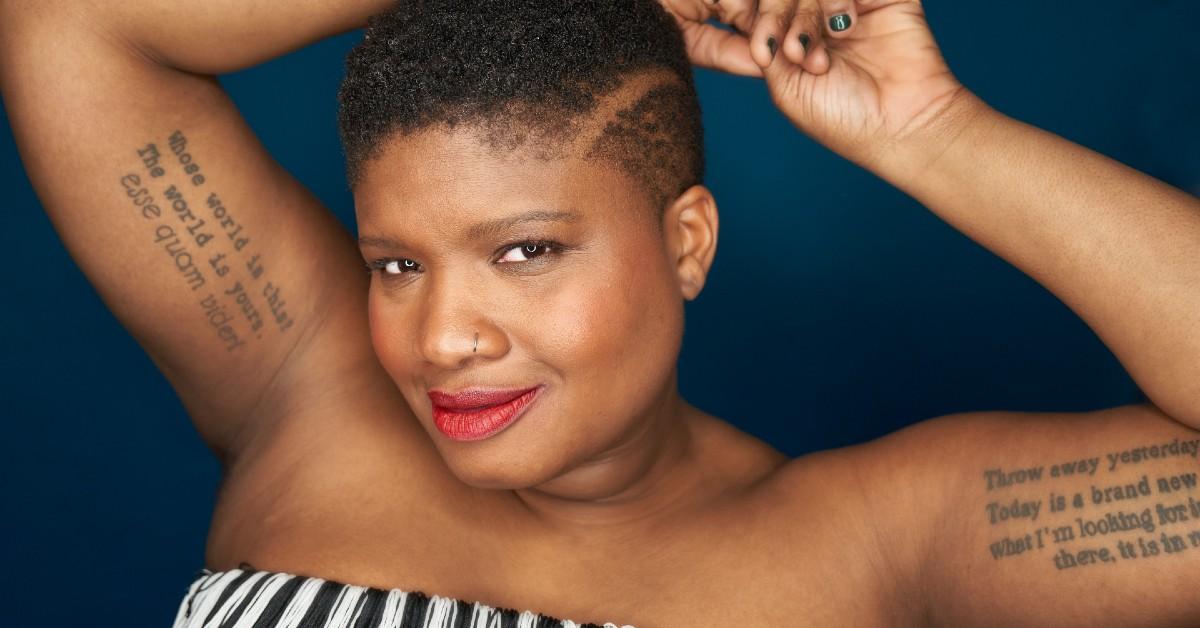 Jessamyn Stanley on the weight of her queer identity: "It's everything."
Being a colorful part of the LGBTQ+ community has shaped Jessamyn in tremendous ways.
"My queer identity is the lens through which I see the world. Coming to understand that as a part of who I am was a huge part of my childhood," she exclusively told Distractify.
Jessamyn went on to discuss her coming out timeline, which spanned several years. She came out as a lesbian during her late adolescence, but as her knowledge and understanding of queer language and herself expanded, so did the limits of her identity.
Article continues below advertisement
She came out again as queer and polyamorous in her early-20s. The now-36-year-old yogi honors her evolving identity as a way to understand and relate to anything outside of the mainstream.
"I understand the world as being bigger than the binary. And so my queerness allows me to make space for all the complexities of humanity and everything that seems to not fit," she continued.
Like any self-love and self-acceptance journey, Jessamyn's road to queer enlightenment and body confidence was a lengthy one. Declaring herself an alphabet mafia member at the age of 17 was just the beginning.
"I grew up in a household where it was not okay to talk about sex, sexuality, nudity, and masturbation — none of that was OK. And I felt deeply ashamed of my body," she told Distractify.
Article continues below advertisement
The magic of movement allowed Jessamyn to see the light, so to speak.
"Practicing yoga has allowed me to reclaim my relationship with my body, it has allowed me to feel liberated and to be present within myself," the Yoke: My Yoga of Self-Acceptance author shared.
As she released years of deeply ingrained shame with every hip opener and pigeon pose, Jessamyn knew she had to encourage others to do the same. And what better way to shed body-centric shame than to shed layers of clothing while moving said body?
Article continues below advertisement
Jessamyn Stanley began teaching naked yoga classes on OnlyFans in October 2022.
Hoping to expand conversations about sexuality and destigmatize fat naked bodies, Jessamyn launched an OnlyFans page in late 2022, offering live nude yoga classes and Japanese rope bondage tutorials for curious subscribers.
Though she had previously posted NSFW content on socials — much of which was banned — something about diving into the controversial world of OnlyFans felt different. More specifically, Jessamyn realized she carried internalized biases about the explicit content subscription service.
This realization was a turning point for Jessamyn, teaching her that "we are the change that we want to see."
Article continues below advertisement
But nude yoga wasn't a new concept for Jessamyn; being in her birthday suit has always been a part of her personal practice.
"Sharing that practice with others is an opportunity to create a world where other people don't have the experience I had growing up, where people don't have to be ashamed of their bodies," she said.
"When you practice yoga naked, you're able to connect with your physical body in a way that is fundamentally different. ... That [transformational experience] is something that transcends the fear and the biases that I have felt encumbered by."
Article continues below advertisement
Jessamyn made it a point to acknowledge the judgment and stigmas faced by those who've come before her.
"I feel so grateful for the community that has been built [on OnlyFans] over years and years, and really through toil and suffering by sex workers to make a space where it's okay for all of us to create the content that we want to create," she stated.
Jessamyn Stanley is on a mission to "take yoga where it needs to go and get it out of this fitness bulls--t."
When we asked Jessamyn about the overall goals of her naked yoga classes, she honed in on the essence of yoga, which doesn't value physical appearance.
"One [goal] is to show fat people being happy, living our lives unapologetically. We are not just the before in a 'before and after.' We are powerful, and our bodies are incredible machines. And I think that visibility and representation of naked fat bodies is really crucial for all people," she began.
Article continues below advertisement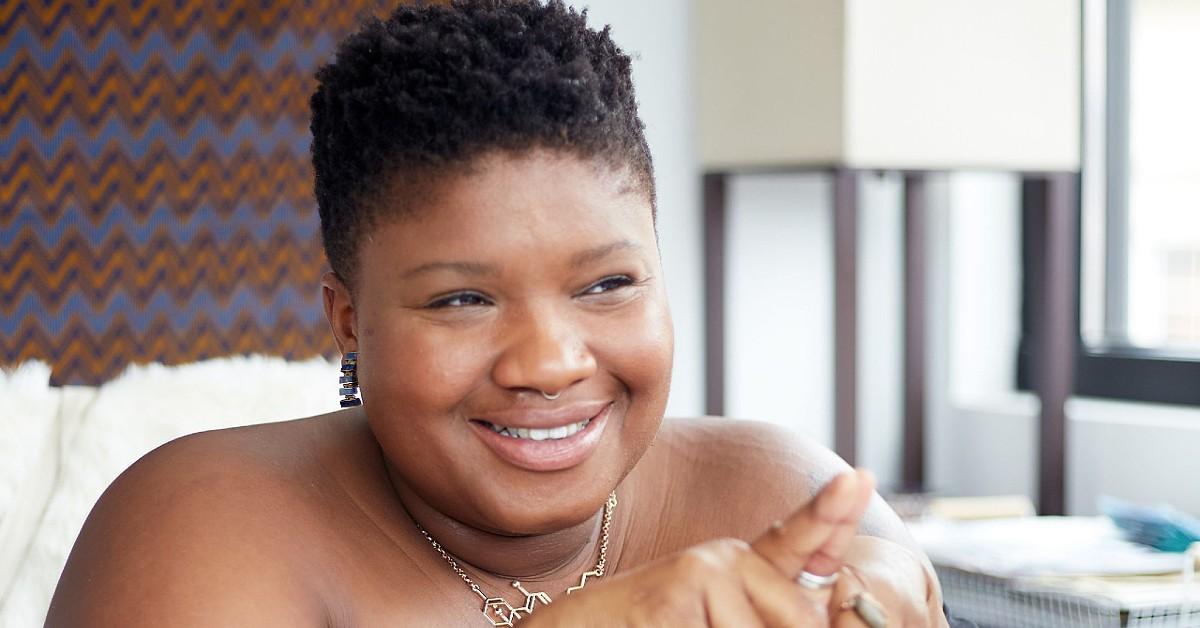 "Yoga — especially in the West — is very much mired in fitness culture and in white patriarchal ideology. It becomes about what you look like and whether or not your body looks, quote, good enough."
Jessamyn clarified that true yoga doesn't claim any of that. "Yoga is really about the union of the different complexities of yourself," she continued.
Article continues below advertisement
Believe it or not, there's also a sense of practicality attached to naked yoga, as it "allows for an attention to alignment" and "anatomical accuracy."
So go on, get on the mat and free yourself from that neon spandex prison — in the privacy of your own space, of course.
Jessamyn Stanley handles online backlash with compassion, empathy, and curiosity.
Since becoming an inspirational public figure, Jessamyn has worked with popular health- and fitness-focused brands like Gatorade, U by Kotex, and Adidas, and even landed herself a spot on the cover of Cosmopolitan UK in 2021.
With all of this girlbossery and over 580,000 Instagram followers under her belt, Jessamyn has encountered inevitable backlash, bullying, and negativity — even from the conservative mouth of Piers Morgan, who berated Cosmo for "promoting obesity" in the midst of a pandemic.
Article continues below advertisement
Jessamyn — being the wise soul she is — believes negative comments and online trolling spawn "from sadness, or a feeling of fear or confusion, and a lack of curiosity."
"A lot of people, when they see me — a fat, Black, queer person living their life unapologetically — they get scared. I understand that, and I have compassion for that. And ultimately, I don't feel like that has anything to do with me. ... From where I sit, I offer love to that person. Usually, for me, love comes in the form of silence," Jessamyn explained.
Article continues below advertisement
But Jessamyn is only human, so she's "popped off" on a few internet haters over the years. She graciously admits that type of engagement is "energy draining" and "just enables the negative energy to grow further," so she tends to avoid it.
"If I was a Sagittarius, I would pop off 100 percent of the time. But I'm a Cancer, I just don't have it," she joked.
Jessamyn Stanley believes "self-care is the only way that we will survive."
According to Jessamyn, personal practices and rituals aren't simply for fun (though doing a 10-step skincare routine while watching a true-crime documentary is admittedly a blast), they're for survival — especially for queer individuals.
Article continues below advertisement
"Thinking about the LGBTQIA+ community, it's like, we are out here in the streets. ... And that means that you have to be constantly refilling your own cup. ... You have to love yourself like you would love the person that you love most in the world, and let that be your guiding light," Jessamyn said. "Going for a run or a walk, that is you fortifying yourself so that you can show up for your community."
Article continues below advertisement
With a giggle, Jessamyn referenced a lyric from Miley Cyrus's 2015 song "I Forgive Yiew": "You're lucky I'm doing my yoga, or you might be dead."
"That's the vibe. Literally take care of yourself so we can take care of each other," she said.
But Jessamyn views yoga as more than just a "survival" tool for LGBTQ+ individuals, it's a tool for embracing and remembering "the interconnectivity of all of us."
"It sucks, because you end up having to remember that the person who is oppressing you or trying to oppress you, they are also going through the same s--t that you're going through. ... I don't want to think about their humanity. But if you do think about their humanity, you're able to listen to them better, and you're able to work with them toward a future that we can all live in," she said.
And with that, we enter shavasana, a pose that allows us to relax and reflect on Jessamyn's wisdom. Namaste.