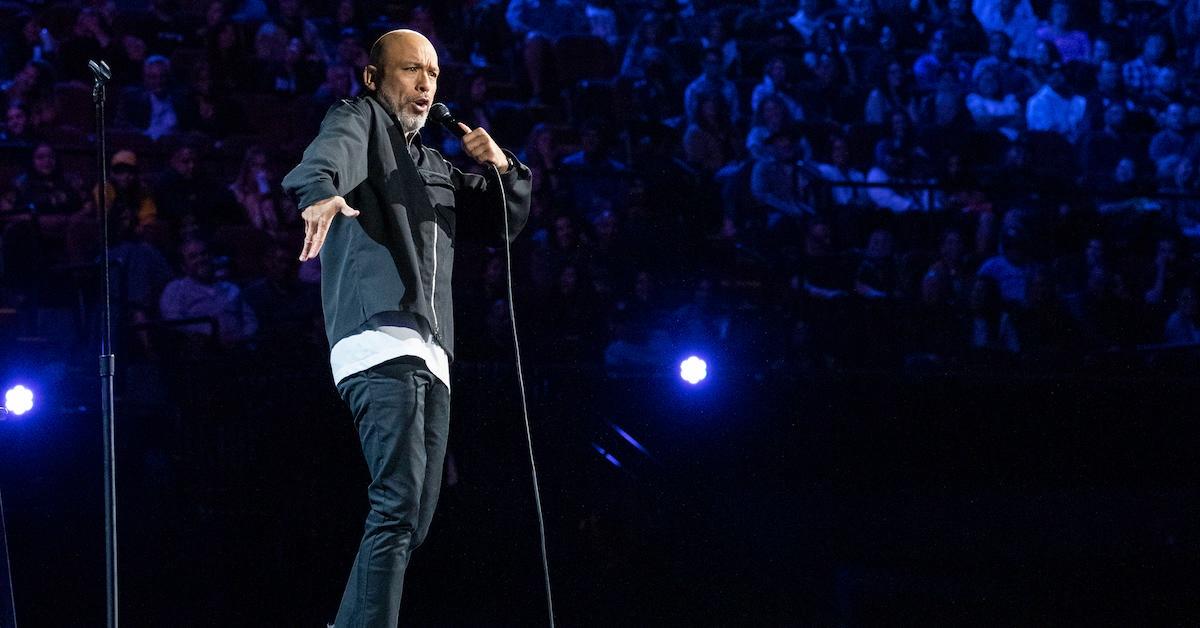 Jo Koy Makes Us Laugh... and Question Our Health in His New Comedy Special
There are some comedians who simply have a command of the stage, and Jo Koy is one of them. His confidence and relatable persona onstage, his connection to the audience — these are the elements that stand out in his recent Netflix special, Jo Koy: Live From LA. Typically, we watch a comedy special looking for jokes, but with Jo Koy, it's nearly impossible to discern where the joke ends and the conversation begins.
Article continues below advertisement
Because Jo can relate to the audience's everyday problems while remaining acutely aware of his famous privilege, his onstage goofiness is charming and engaging. His special begins with him reminiscing on how terrible COVID-19 was, and our immediate reaction is: "WE KNOW!" In all fairness, Live From LA was likely filmed up to a year ago, when saying "F–k the mask" was still trendy. But now it's just tired. So as an opening joke, it may not be the funniest, although it is definitely relatable.
Jo Koy: Live From LA
Our Rating
Jo Koy's newest stand-up special tackles society's current issues while still making us laugh.
Release Date: September 13, 2022
Network: Netflix
Writer and Performer: Jo Koy
Director: Shannon Hartman
Article continues below advertisement
We all went through COVID-19, and we all smelled our breath for the first time! Many of us have slept next to someone who would rather snore and gasp for air in their sleep than just get a CPAP machine.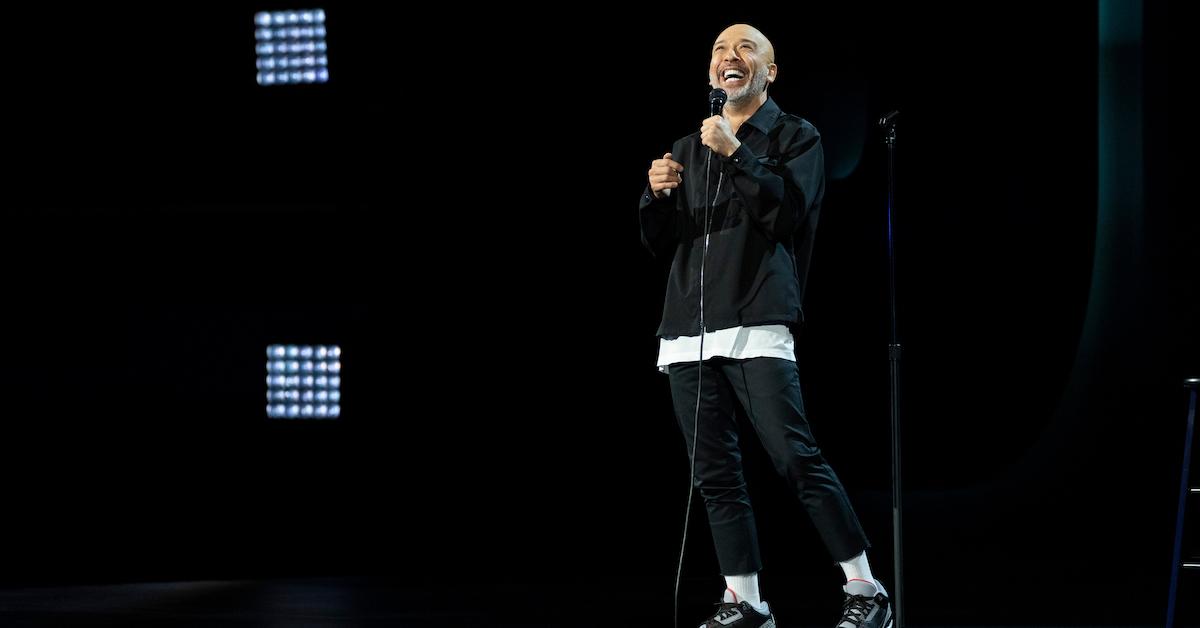 Article continues below advertisement
A moment of audience interaction was easily one of the highlights of Jo's recent performance. He finds a couple who can relate to his bit of humor about sleep apnea. He not only teases them just the right amount, but also continuously calls back to them in a way that's both surprising and satisfying. A good joke is funny; a great joke includes a well-structured call-back; an expert joke does both while bringing in the audience to make it seem almost off-the-cuff.
One of the joys of watching comedy mirrors the joy of watching magic. We ask, 'How did they do it?' Jo brings us through over an hour of comedy that culminates in a final call-back, and we can't help but wonder what magic spell he used to achieve such a strong sense of sharp spontaneity. But comedy isn't magic or tricks; it's practice, and that's one thing we can confidently say that Jo does.
Article continues below advertisement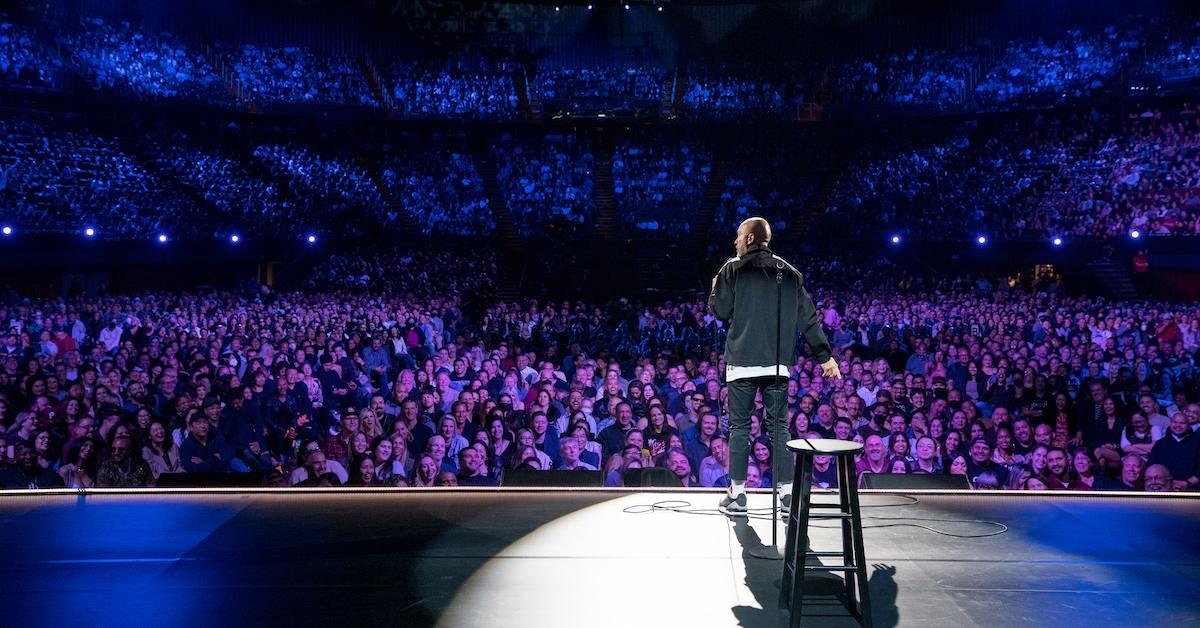 Live From LA is Jo's fourth comedy special on Netflix, a fact he brings up during his set. He discusses the challenges he faced getting Netflix to buy his first special. He discusses his Filipino heritage and how mimicking his mother's Filipino accent is just his experience — it's not a gimmick, nor is it racist.
Article continues below advertisement
The special begins with Jo hilariously reenacting choking and slobbering, but it becomes a moment to reconcile what it means to perform comedy in 2022. He even says, "Don't cancel me" at one point, questioning how comedians should perform in light of "cancel culture."
Well, one thing Jo does is point out the elephant in the room by talking about his Filipino heritage, paying homage to his mother, and asking the audience to examine their own experiences with racism. He knows his audience, and he knows how to use his connection to the audience to discuss these societal issues.
Article continues below advertisement
Regardless, Jo may not be everyone's cup of tea. His unique ability to use his body, voice, and facial expressions to create a joke feed into his specific style. Part of being a great comedian is knowing who you are.
Jo knows who he is, he knows who his audience is, and he knows how to communicate his thoughts. The jokes may not be the most revolutionary jokes in the world, nor may they be the funniest. But with his new special, Jo successfully attempts to inspire his audience to reach their dreams… and he may even help save some lives in the process.
Jo Koy: Live From LA is now available to stream on Netflix, along with three other of his previous specials.