Michael Cera Is Delightful as Blunt Vineyard Farmer John in Amy Schumer's Series 'Life & Beth'
In 'Life & Beth,' Michael Cera plays vineyard farmer John, a character based on Amy Schumer's husband, Chris Fischer, who's openly on the autism spectrum.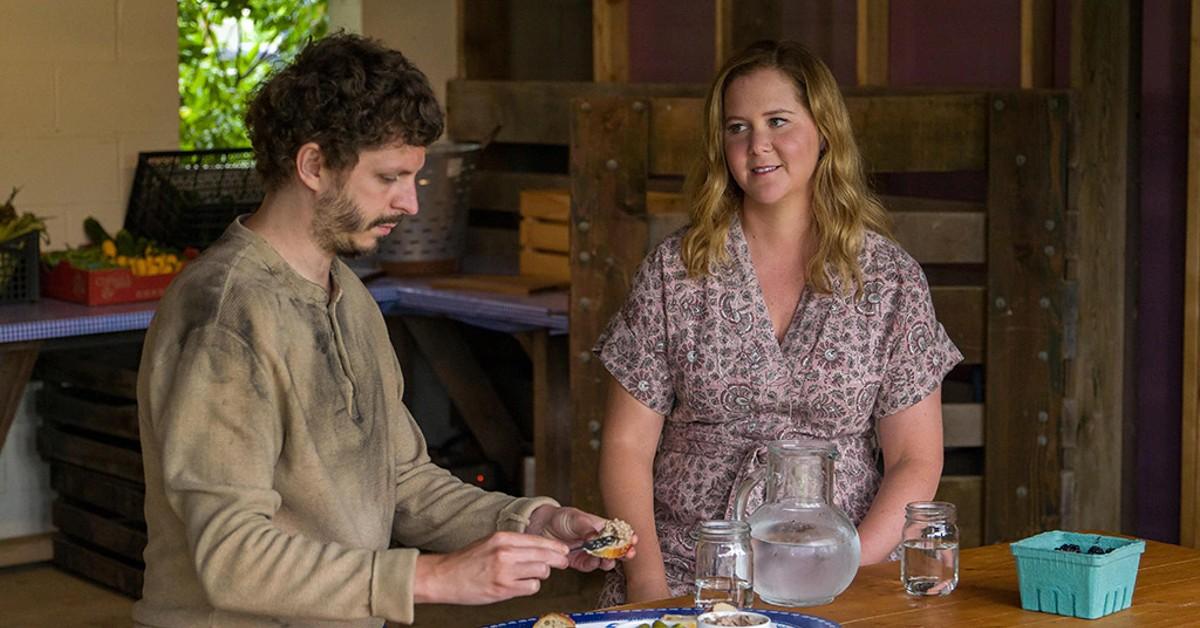 Love isn't always predictable, it isn't always conventional, and it's almost never what we imagined it to be like when we were kids. That's what makes it so magical, so surreal. The always-fabulous and commendably vulnerable comedian Amy Schumer (Trainwreck) fell in love with chef and farmer Chris Fischer in 2017. If you know anything about the jaw-dropping, sex-focused comedy that made Amy Schumer a household name in the 2010s, then you may have found it surprising that she was hitched to Chris and pregnant by mid-2018. Sometimes a joke is just a joke, folks.
Article continues below advertisement
Her party girl persona fizzled around that time, and Amy found deep happiness in true love and building a family. As her life saw the arrival of joyous milestones, so did her career. She put out an intimate docuseries in 2020, titled Expecting Amy — which captured the realities of her pregnancy journey — and released her semi-autobiographical Hulu dramedy series, Life & Beth, in 2022.
The latter serves not only as a platform for Amy to release her pent-up childhood trauma, but it also offers an interpretation of her beautiful romance and rare connection with her hubby. In Life & Beth, adored Juno star Michael Cera plays love interest John — a quiet, socially awkward vineyard farmer who's based on Chris Fischer. Amy has been very open about Chris being on the autism spectrum as a way of destigmatizing the developmental disorder. This begs the question: Was John written to have autism spectrum disorder?
Article continues below advertisement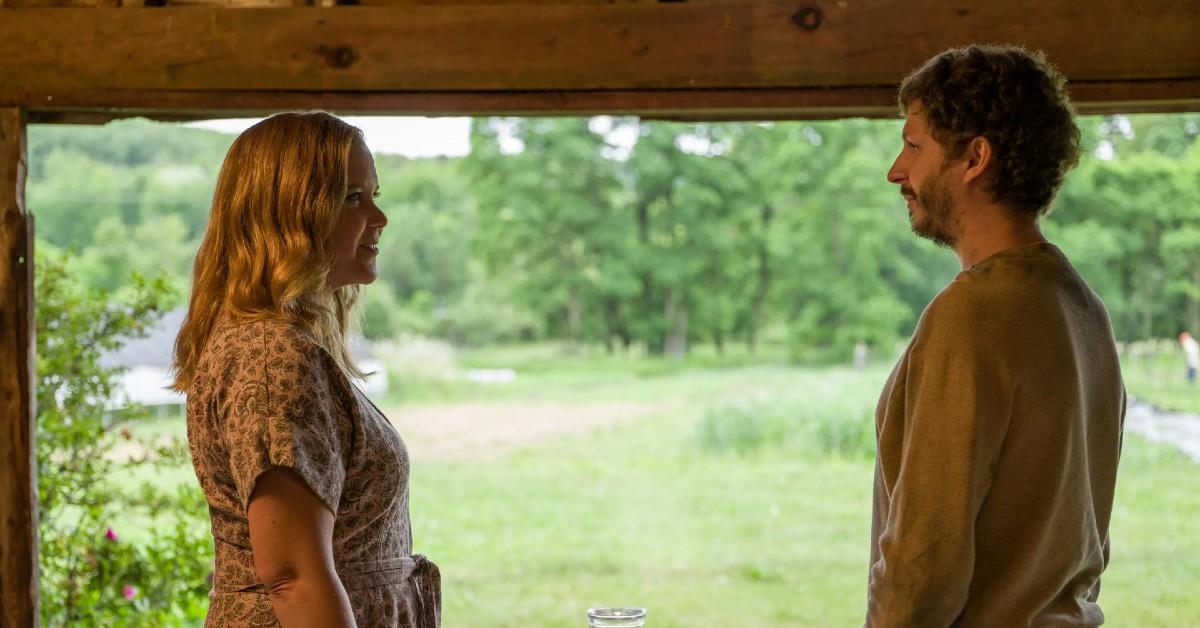 There's no direct mentioning of John being on the autism spectrum in Hulu's 'Life & Beth.'
Life & Beth follows the trials and tribulations of 39-year-old Beth — a successful New York-based wine sales rep itching for satisfaction in life. After breaking up with her inattentive long-term boyfriend and receiving dreadfully life-changing news, Beth takes a trip to her hometown on Long Island, desperate for a sense of direction. There, she reflects on her painful past and ponders over what she wants for her future. Just when Beth's life reaches a turning point, she meets John — who's drastically different from every other man she's ever met.
Article continues below advertisement
As a client, Beth takes on the North Fork vineyard where John works. As she gets to know the farmhand, Beth realizes he's reserved, direct, and brutally honest. He's not as flirtatious and arrogant as some of Beth's "Chad"-like flings, so when she develops feelings for him, there's a warm sense of newness (and a bit of confusion). Whether John corrects her pronunciation of the stinging nettle plant or bluntly details that she should've used the word "harvest" over "pick," Beth is intrigued.
Article continues below advertisement
When preparing for the role, Michael Cera — who's known for exuding an awkward energy (i.e. that fan photo of him and Aubrey Plaza at Chuck E. Cheese) — spent time with Chris Fischer to ensure he nailed some of his most essential and charming characteristics. And though it's never specifically mentioned that John has autism, Amy relayed to USA Today that "he's most likely on the spectrum."
Many things started to make sense to Amy when Chris Fischer was later diagnosed with autism.
"Once [Chris] was diagnosed, it dawned on me how funny it was because all of the characteristics that make it clear that he's on the spectrum are all of the reasons that I fell madly in love with him," she said in her 2019 Netflix stand-up special, Growing. "He says whatever is on his mind. He keeps it so real ... He can also make me feel more beautiful than anyone ever has my whole life." (We're not crying, you're crying.)
Now 42 years old, the James Beard Award-winning cookbook author was diagnosed with Asperger's Syndrome — a form of autism spectrum disorder — at the age of 39.
Article continues below advertisement
Sweetly, Chris was apparently honored to be the source of inspiration for John. According to USA Today, he even visited the Life & Beth set in New York on a daily basis. He's truly husband goals.
"He would bring our baby, and it was very sweet and supportive," Amy stated. "And we wanted him [on set] to make sure that we were making the farming look accurate." Well, Chris clearly directed the Superbad star superbly, because he harvested those stinging nettles with ease.
All 10 episodes of Life & Beth are currently streaming on Hulu.