Johnny Makes up for Ghosting Bao on 'MAFS' (EXCLUSIVE CLIP)
Johnny and Bao are still working on their marriage on 'Married at First Sight,' and Johnny is doing his part with a surprise date night.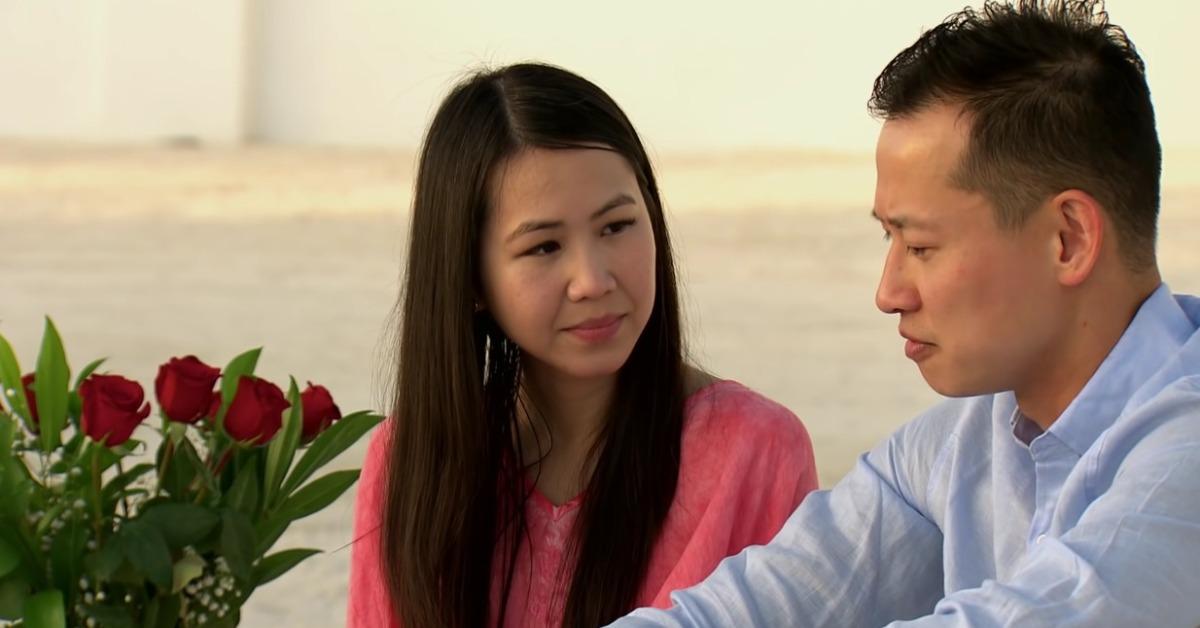 Spoiler alert: This article contains spoilers for Married at First Sight Season 13.
The couples on Married at First Sight don't have much time to decide if they're in it for the long haul, but that's par for the course when you marry a stranger. Luckily for Johnny and his new wife Bao, they have a little bit of history.
And in an exclusive clip ahead of the Sept. 15, 2021 episode, Johnny plans a date night to make up for lost time.
Article continues below advertisement
Or rather, he makes up for the fact that he once ghosted her. Yes, despite saying their vows just weeks ago, Johnny and Bao's past remains marred by a stale text chain — specifically, one in which Johnny never texted Bao back.
In the clip, he's ready to make up for that and maybe, just maybe, set the course for their future.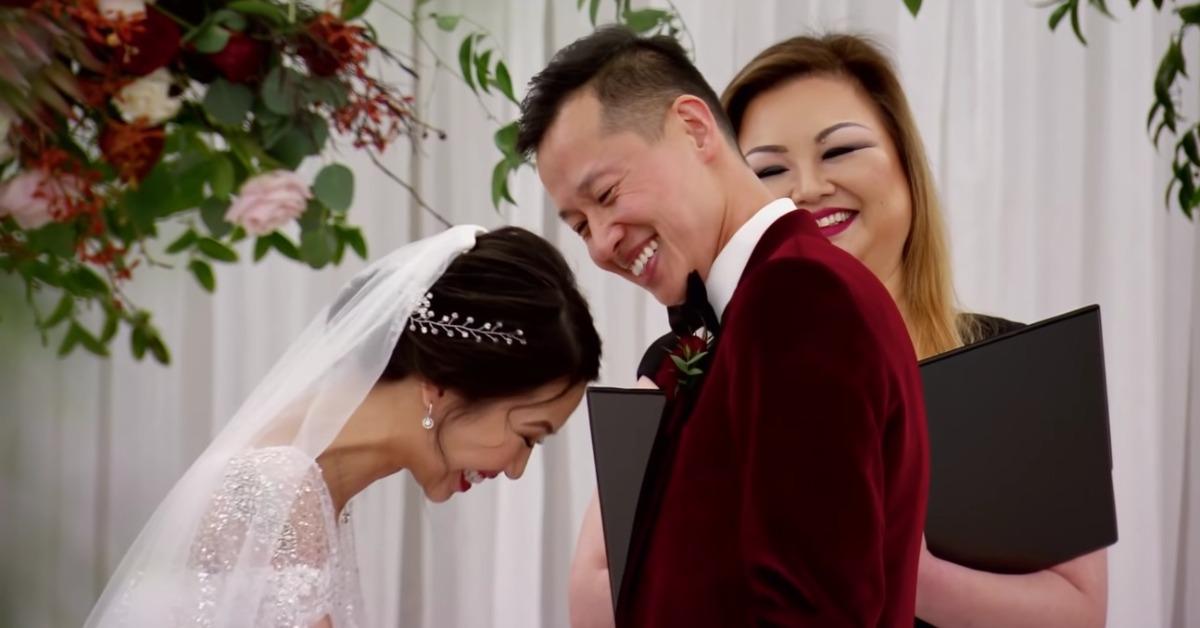 Article continues below advertisement
Johnny plans a surprise date for Bao on 'MAFS.'
In an exclusive clip, Johnny surprises Bao with wine, champagne, and a paint night in their apartment. Johnny explains that he wants to make up for the fact that he ghosted her years ago.
As Johnny and Bao revealed earlier in the season, they knew each other in college. Bao was interested in Johnny romantically and sent him a few texts. He ended up ghosting her and that was that.
Now, Johnny is ready to make up for never texting her back. He sort of has to, since they're married now. But Bao is all for his effort, especially after a few rough starts to their marriage.
"I'm very surprised and pleased Johnny came through with the redemption date," Bao says in the clip. "It's crazy. I'm married to my long-standing crush … who ghosted me."
Article continues below advertisement
Johnny and Bao's chemistry has some fans worried.
Unfortunately, the date doesn't go exactly as Johnny planned. Bao takes her painting very seriously, while Johnny was hoping the date would bring them close romantically. Instead, he's left telling producers he wishes Bao would "relax."
"She is still focused on painting it right," Johnny tells the camera in the clip. "We're not doing any flirtation, there's no tension being built. It just feels very task-oriented. Strictly business."
Article continues below advertisement
Fans have also expressed skepticism at Bao and Johnny's chemistry... Or, should we say, the lack thereof. On the show, Johnny shows his disgust when Bao doesn't want to shower before getting into bed after her workout.
She also uses a barrier of pillows in their bed to add some separation between them. Things just haven't gotten to the point where they seem ready to have their paws all over each other, and fans have taken notice.
Article continues below advertisement
Does Johnny leave Bao on 'MAFS'?
During an episode of the MAFS after-show, Unfiltered, Johnny said that kissing Bao was like kissing his sister. Yikes! From that comment alone, some fans worry that Bao and Johnny are no longer together.
Neither have come out to reveal they've split just yet, however.
For now, it seems, Johnny and Bao are still together. How long their relationship lasts after filming, though, remains to be seen. And we still have to get to Decision Day.
Watch Married at First Sight on Wednesdays at 8 p.m. EST on Lifetime.