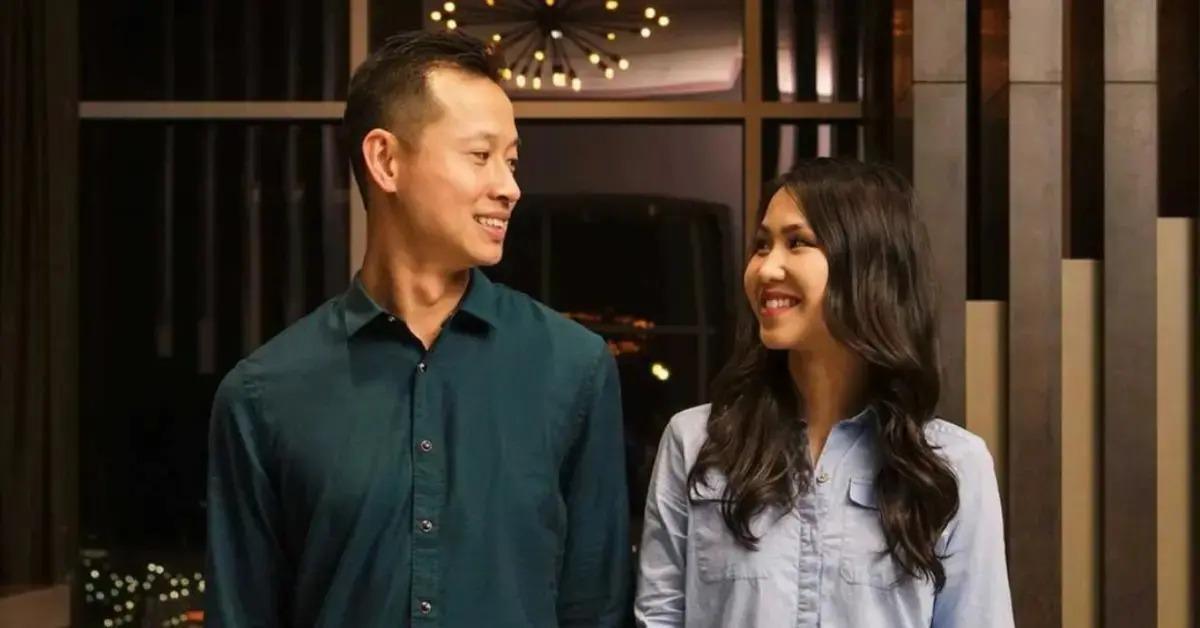 Bao and Johnny's Past on 'MAFS' Goes Deeper Than a One-Sided Crush (EXCLUSIVE CLIP)
Spoiler alert: This article contains spoilers for Season 13 of Married at First Sight.
Most Married at First Sight couples have the luxury of starting from scratch with their new partners. Unfortunately for Bao and her new husband Johnny, that's not the case. Fans see in the Season 13 premiere that the couple already knew each other prior to their wedding day.
Since the show is designed to match two complete strangers who aren't supposed to meet for the first time until they get to the altar, it's a shocking moment.
Article continues below advertisement
And in an exclusive clip ahead of the Aug. 11, 2021, episode of Married at First Sight, Bao recalls a time when she tried to reach out to Johnny, only to have him ghost her. She jokes that she was once ghosted by her husband but, for the most part, they seem to enjoy joking about the fact that they have a history together.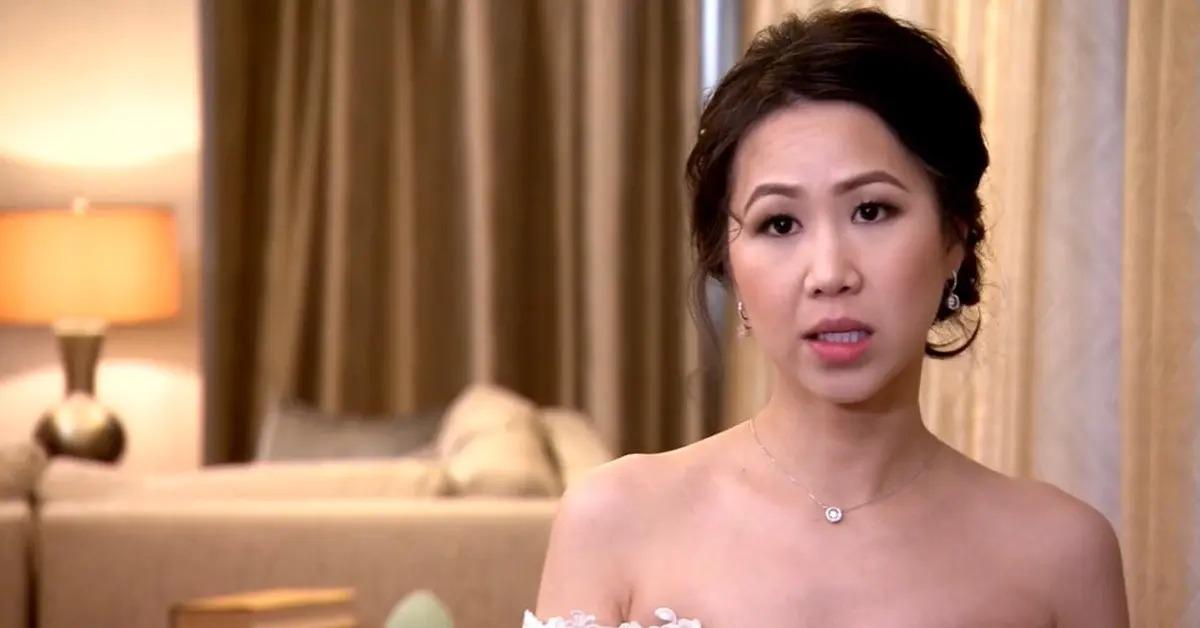 Article continues below advertisement
Bao remembers a time from before 'MAFS' when Johnny ghosted her.
In the clip, Bao brings up to Johnny the fact that they both already have each other's phone numbers. And when Bao opens her phone to text him, she sees a message she sent him years prior about going to a museum by herself. In the text thread, Johnny seems flirtatious and says he would have gone with her. And after that, he doesn't respond to any other texts from Bao.
"Johnny ghosted me," Bao says in the clip. "I didn't remember this at all, but in that moment, I realized I got ghosted by my husband." Honestly, that's a sentence no one probably ever wants to say.
Johnny promises her that "2021 Johnny is gonna make up for it." So far, his intentions to follow through with that seem totally pure.
Article continues below advertisement
Bao and Johnny sort of had a date before their wedding.
When Bao and Johnny first explain on Married at First Sight how they originally met, neither fess up to going on a date, platonic or otherwise. Bao does admit to having a crush on Johnny, but fans are led to believe their history is far from romantic. However, in this clip from the episode, Bao brings up a would-be date they went on years ago.
Article continues below advertisement
"You invited me out," Bao says. "And I couldn't tell if it was a friend date or a romantic date, so I went in thinking, friend date. You were flirty and I was so confused."
At this point, Bao looks through her text messages to figure out when this non-date happened. And although both Bao and Johnny seem to recall this interaction, it probably won't have any negative bearing on their future.
Johnny wants to make his marriage with Bao work.
Johnny and Bao's biggest hurdle to jump is the fact that they have a history. However, Johnny says more than once during Married at First Sight that he wants to put forth as much effort as possible in his marriage. Even when Bao calls out Johnny for ghosting her in the clip, they're able to playfully move past the memory and promise happier times ahead.
Watch Married at First Sight on Wednesdays at 8 p.m. EST on Lifetime.