Does "JORF" Actually Mean Anything? Unpacking the 'Jury Duty' T-Shirt Slogan
Amazon Freevee's new show 'Jury Duty' is a courtroom reality show with a major twist. Here's what we know about the term "JORF" in 'Jury Duty.'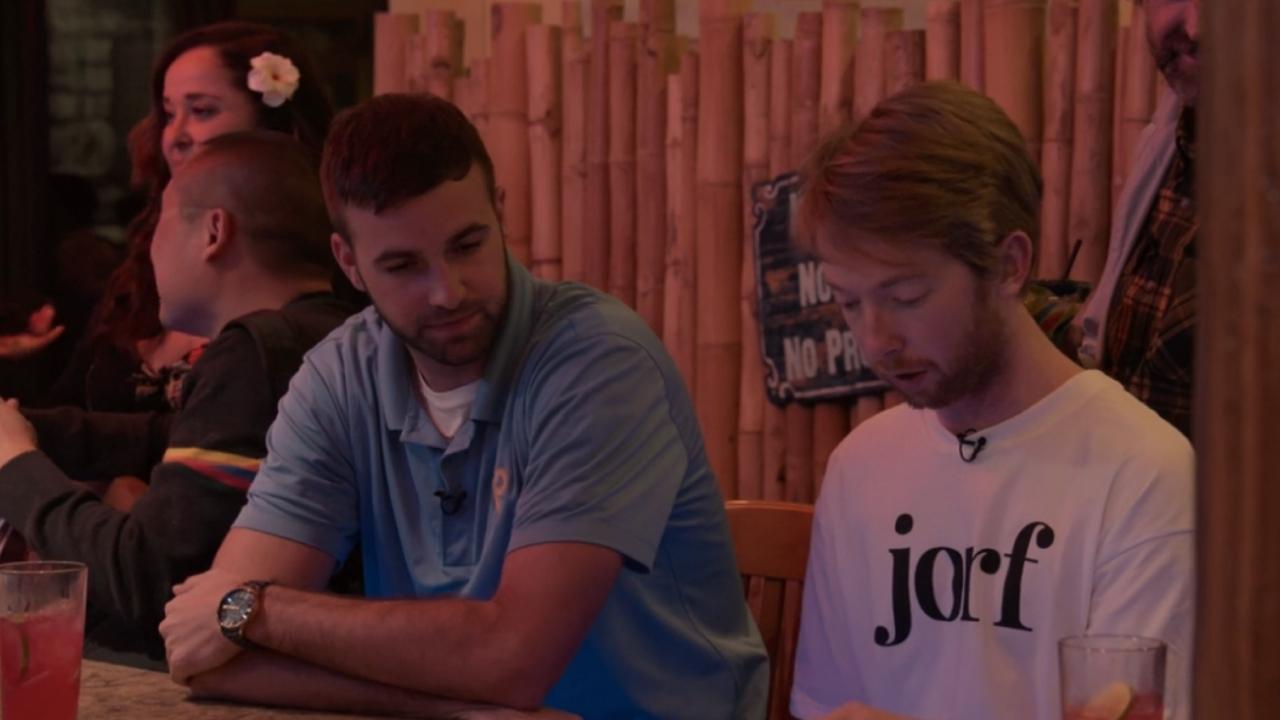 There's a new court show in session that everyone can't stop talking about. Dubbed Jury Duty, this new documentary-style series comes from the masterminds behind The Office and Bad Trip and is available to stream on Amazon's Freevee (formerly known as IMDb TV).
Article continues below advertisement
While jury duty is usually meant to be taken very seriously, this case is a little different. It's actually fake and everyone in the courtroom, except one juror named Ronald Gladden, knows this.
Unbeknownst to Ronald, everyone else on the jury is an actor following a script. Naturally, this causes for some hilarious encounters. One of which includes the "JORF" T-shirt.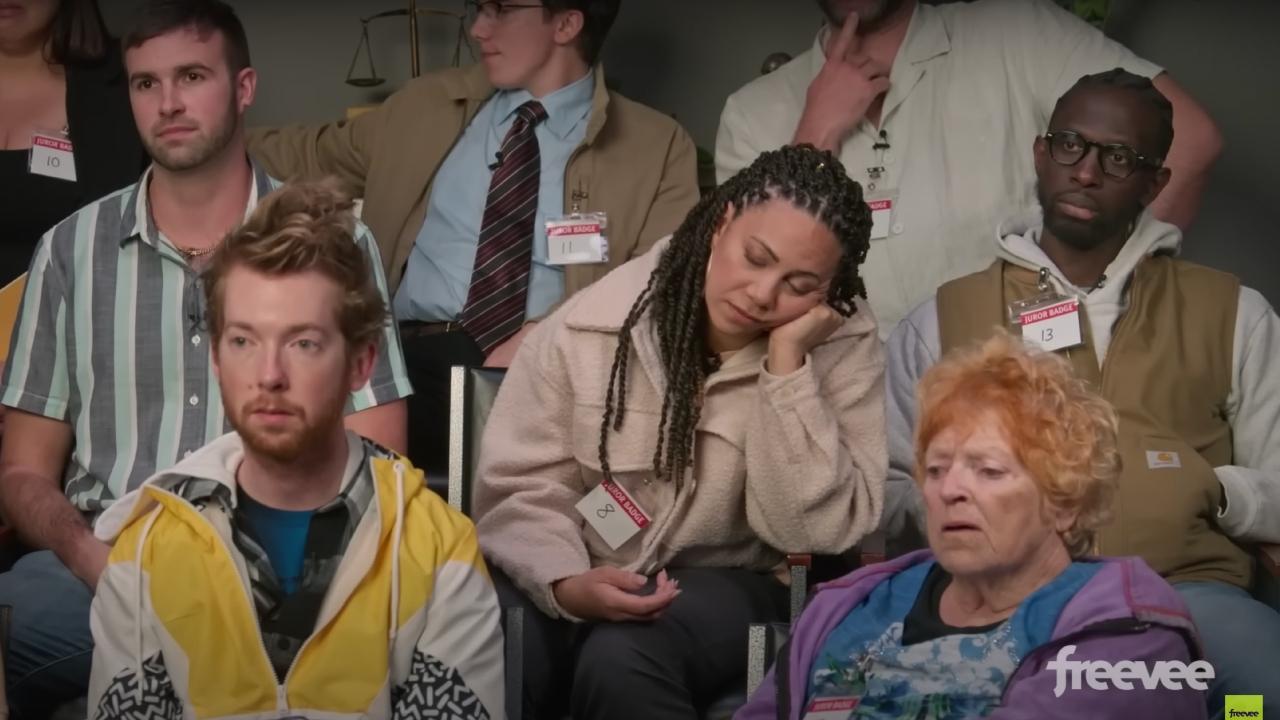 Article continues below advertisement
You see, the jury is currently hearing the case between Jacquiline "Jacquis" Hilgrove, owner of the clothing company Cinnamon & Sparrow, and her employee Trevor Morris. Hilgrove is accusing Morris of coming to work inebriated and consequently ruining a batch of shirts that were supposed to be for a social media influencer.
In Episode 4, the jury finally gets to visit the Cinnamon & Sparrow factory and look at the shirts that Morris allegedly ruined. They discover a batch of white T-shirts with the word "JORF" printed on them in bold black letters.
Many viewers are now wondering: Does JORF even mean anything? We investigate below.
Article continues below advertisement
What does "JORF" mean on 'Jury Duty?'
JORF is a fake term that was made up for comedic purposes on Jury Duty. It is not a real term whatsoever.
But as the series leads us (and Richard) to believe, "JORF" is a highly offensive term. In fact, many fans of the show who originally expressed interest in the shirt later backtracked after learning the fake definition that Jury Duty writers concocted for it.
Article continues below advertisement
We learn what the term means after one of the jurors, Todd (played by David Brown), takes one of the "JORF" shirts from the factory and wears it to dinner that night at the Macaroni Grill.
As the jurors are enjoying their meals, the server approaches the table and asks Todd to change his shirt, claiming there were some complaints about it.
The server then looks up the term and informs the table that '''JORF' is a secret code for white supremacists to identify each other.'"
Once again, this term is meaningless and the writers of Jury Duty only made it up to further confuse Ronald — and it definitely worked.
Article continues below advertisement
New episodes of Jury Duty Season drop Fridays on Freevee.