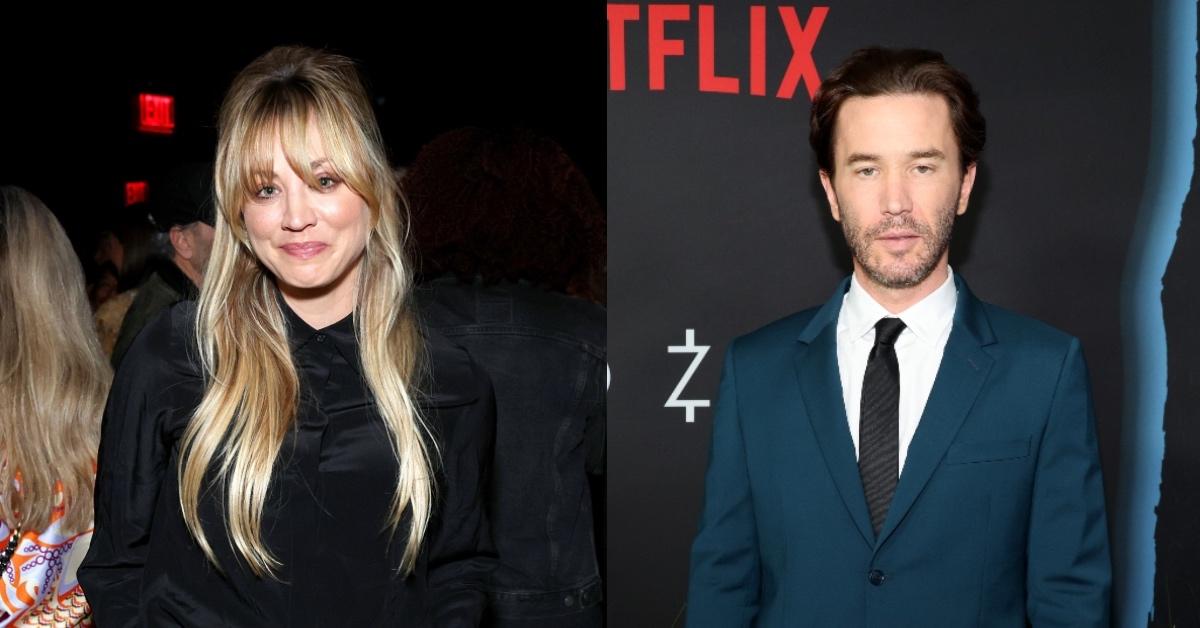 Power Couple Alert! Kaley Cuoco and 'Ozark' Actor Tom Pelphrey Are Officially an Item
Love is in the air! Kaley Cuoco, the actress perhaps best known for her portrayal of Cassie Bowden in The Flight Attendant and Penny Hofstadter in The Big Bang Theory, has shared a series of loved-up Instagram selfies with her new boyfriend, Tom Pelphrey, on Tuesday, May 3, 2022.
Kaley filed for divorce from her second husband, Karl Cook, in September 2021, announcing their separation at the same time. How did she and the Ozark actor meet? How long have Kaley and Tom been dating?
Article continues below advertisement
Kaley Cuoco and her new boyfriend, Tom Pelphrey, made things Instagram official on Tuesday, May 3, 2022.
Kaley posted several adorable snaps featuring her new boyfriend, Tom, on Instagram.
"Life lately. 'The sun breaks through the clouds, rays of gold slipping into my eyes and heart, rays of yellow to break the grey,'" Kaley captioned the Instagram post.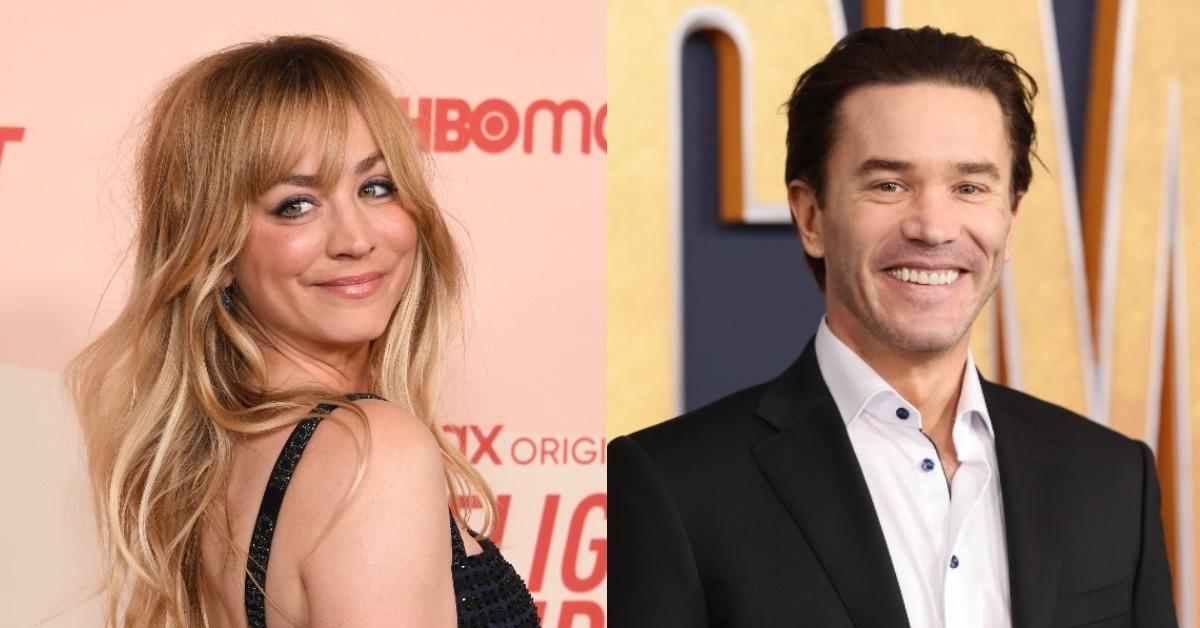 Article continues below advertisement
Tom, for his part, opted to share a photograph of two swoon-worthy polaroids. He paired the pic with a philosophical quote.
"But nothing can save you. Not your friends, not the best Fred Astaire musical you've ever seen — the grace of it, not your mother's beauty, not a line from a letter you find at the bottom of a drawer, not a magazine or the next day. Nothing can save you," he wrote in the caption.
"And you stand in the moonlight and a sweetness comes off the top of the trees, and the fence around the yard seals you off from the dark and you can't breathe [...] Then you catch a breeze, so warm and ripe, it makes you hope that someone will come who also cannot save you, but who will think you are worth saving," Tom wrote.
Article continues below advertisement
The photographs seem to have been taken at a location faraway from the fast-paced world of Los Angeles. Kaley announced in the spring of 2022 that she has sold the six-bedroom, eight-bedroom farmhouse in Hidden Hills, Calif., that she and Karl purchased for a whopping $11.75 million two years ago. According to Mansion Global, she sold the bespoke home for $16.2 million.
Article continues below advertisement
Kaley made the relationship with Tom official only recently. The stars have yet to share details about how they met and when they started dating.
It's perhaps not too far-fetched to assume that Tom provided support throughout Kaley's conflict-charged divorce from Karl, however. "I will never get married again," she told Glamour in April 2022. "Absolutely not. You can literally put that on the cover."
Before he started dating Kaley, Tom dated Jaimie Alexander, his 'Blindspot' co-star, and others.
Tom and Jaimie Alexander, who played Jane Doe in Blindspot, likely started dating in the late 2010s. They went their separate ways in 2020. They were likely married, though details about their wedding and divorce are hard to come by.
Tom appears to have dated Lili Simmons, his co-star on Banshee, and Gina Tognoni, the star of The Young and the Restless and The Sopranos, in the past.