Kamala Harris Was Raised Both Hindu and Baptist
Democratic presidential nominee Joe Biden has officially announced Kamala Harris as his running mate. But what religion does Kamala follow?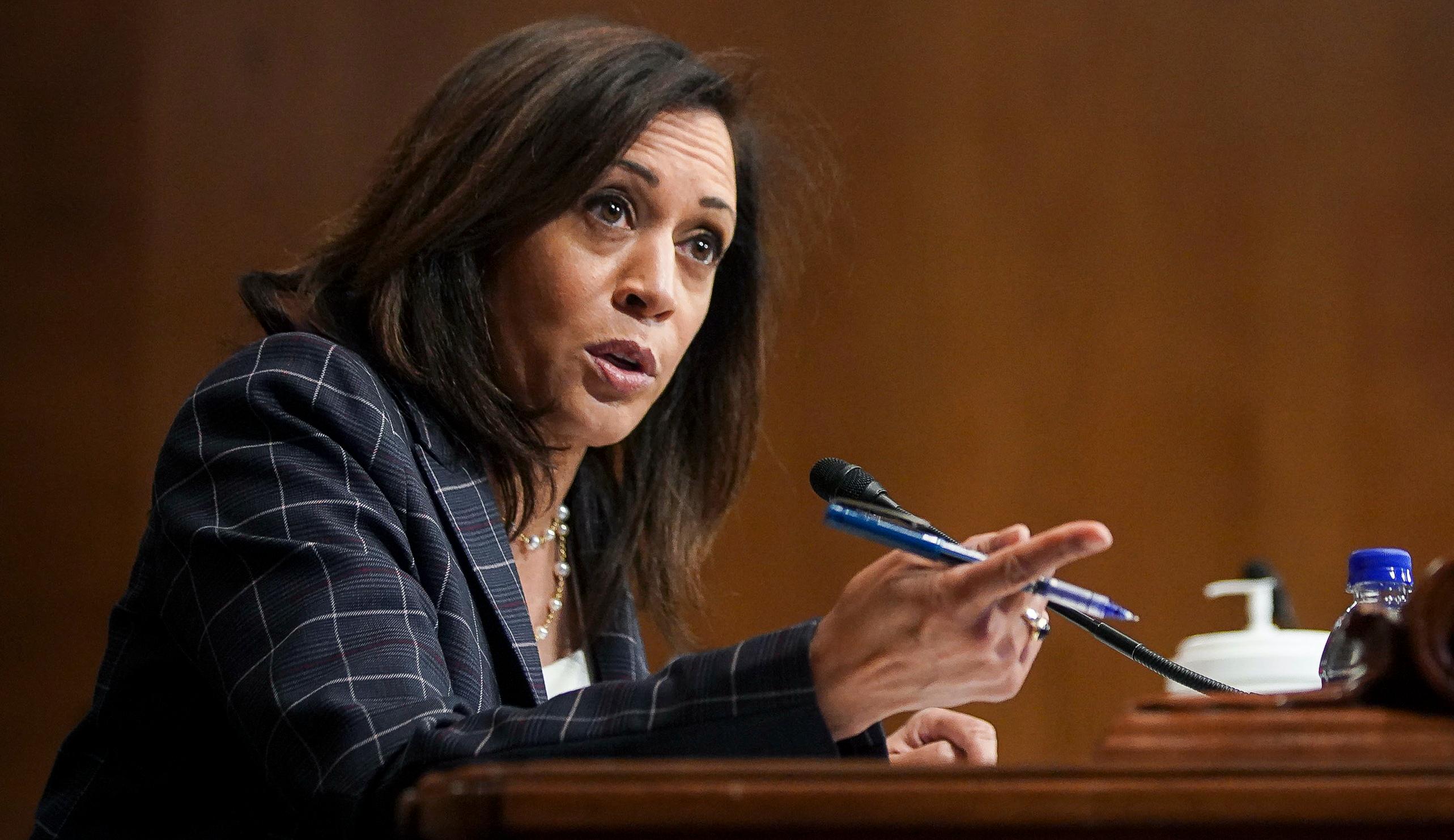 Democratic presidential nominee Joe Biden finally announced his choice for vice president. Few were surprised when the former vice president tapped California Senator Kamala Harris. Despite the pair's thrilling toe-to-toe rivalry during the Democratic party presidential debates, Kamala has been a vocal supporter of Joe since she ended her bid for the Democratic nomination.
Article continues below advertisement
As Kamala is fairly new to the Senate, having been first elected in 2017, there's still a lot voters are looking to learn about her. As many in America consider religion to be an important part of their identity, a vice president's religious beliefs are considered important to some voters.
What is Kamala's religion, and how has her biracial upbringing influenced her faith?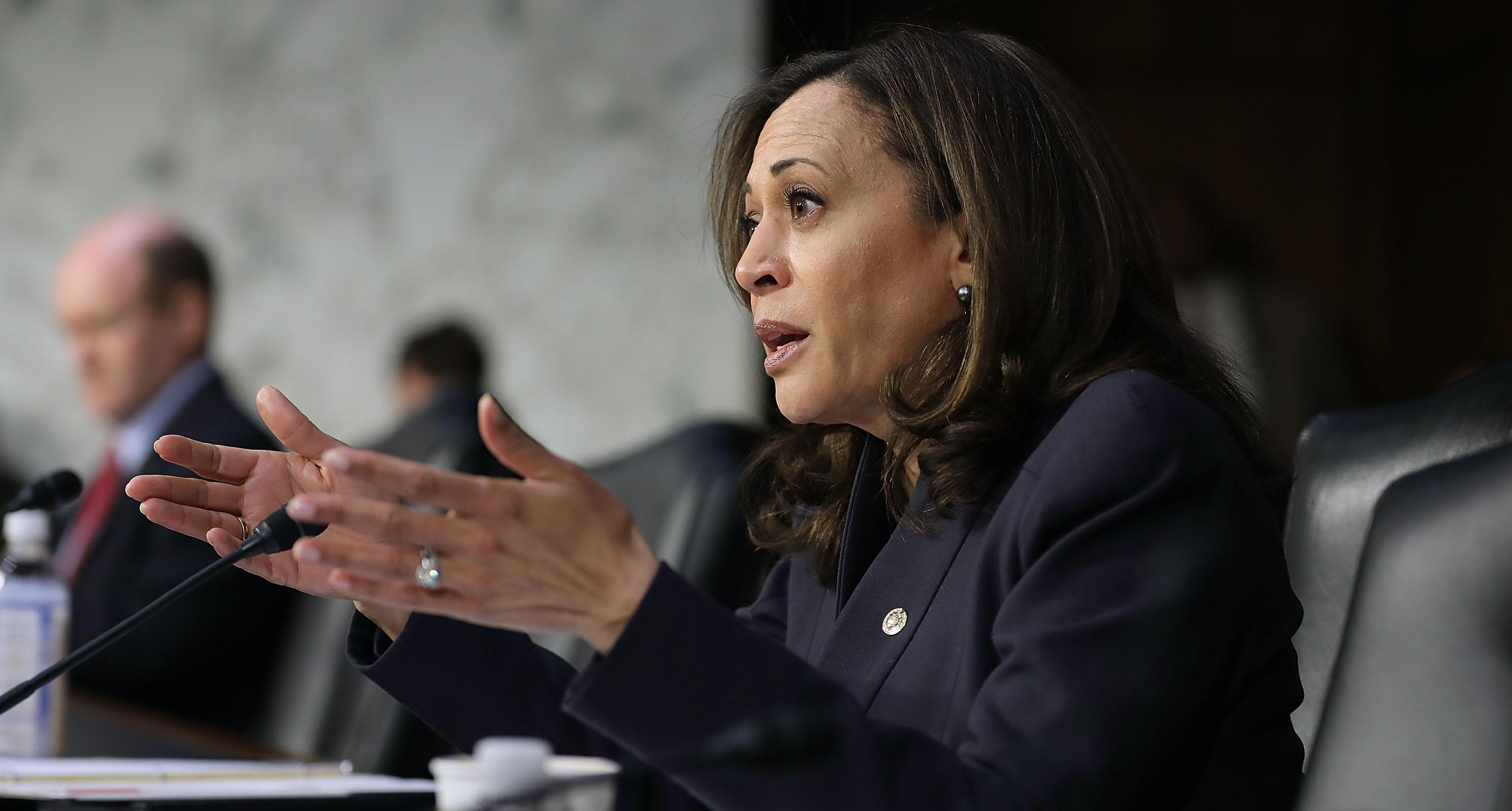 Article continues below advertisement
Kamala Harris was raised on Hinduism and Baptism.
Kamala is the first Black woman and the first person of Indian descent to be nominated for a presidential bid by one of the two main parties, and her religious beliefs reflect her upbringing. Her mother emigrated to the United States from India, as she studied endocrinology at UC Berkeley, while her father emigrated from British Jamaica.
Kamala's mother tried to keep her connected to her Indian heritage, visiting India a few times throughout her childhood. She and her sister, Maya, would visit both a Hindu temple and a Black church with her father, respecting both parents' upbringings.
"I grew up going to a Black Baptist Church and a Hindu temple," she told the Los Angeles Times.
Kamala now considers herself a Black Baptist.
Article continues below advertisement
Kamala Harris married a Jewish man.
Kamala and her current husband, Douglas Emhoff, got married in 2014. The senator and the Los Angeles lawyer met on a blind date years before; this is Kamala's first marriage, while it's Douglas' second.
Many will recognize the lawyer from his few appearances online in support of his partner. When Kamala revealed she would be ending her bid for the Democratic presidential nomination, he shared a heartfelt black-and-white photo of him holding her with the caption "I've got you. As always."
Article continues below advertisement
When the pair wed in 2014, it was a low-key ceremony. Taking place only four months after their engagement, their courthouse ceremony included a gold dress made by a California designer, handwritten vows, and traditions that honored both of their religious upbringings.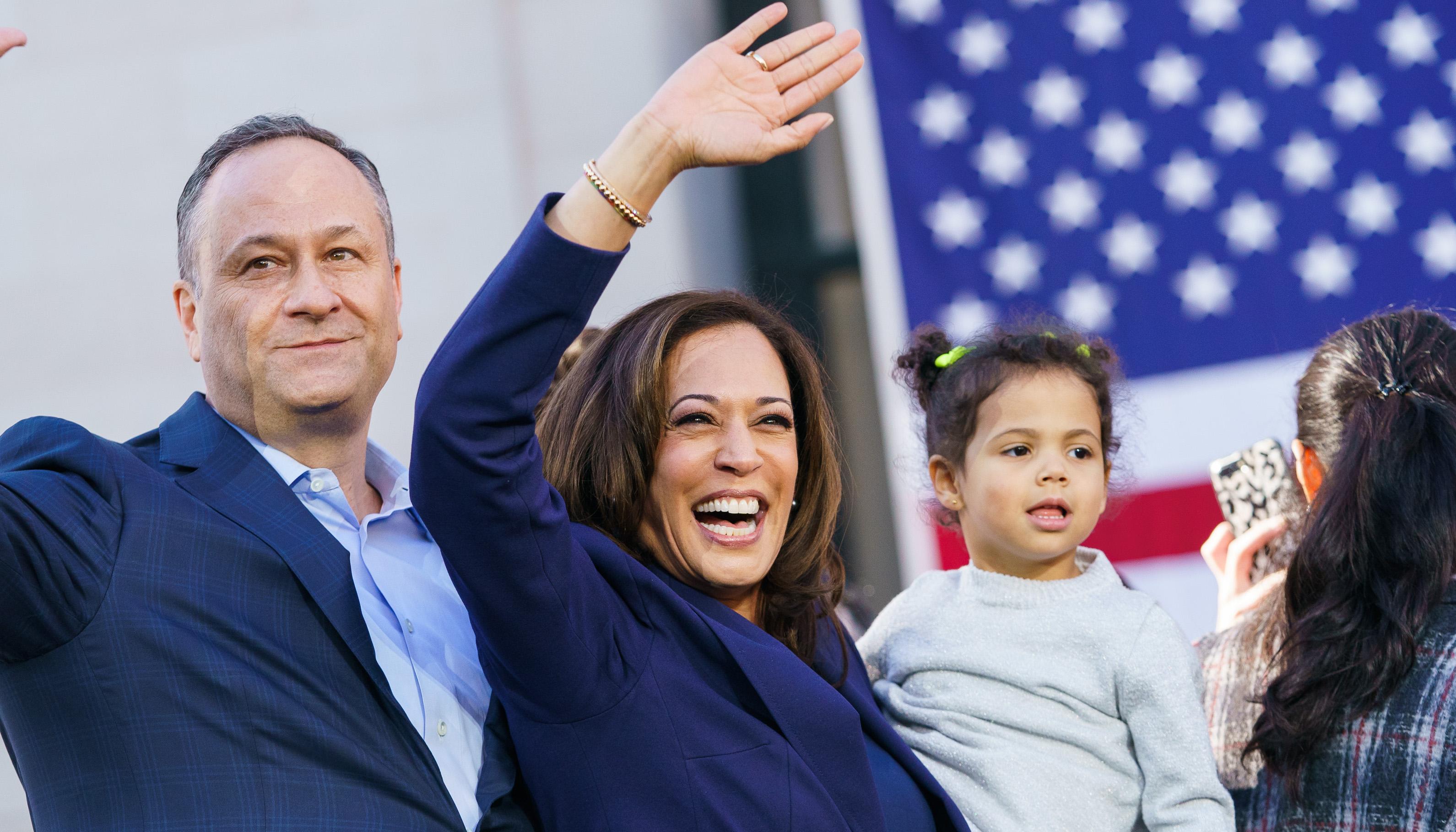 Article continues below advertisement
Douglas wore a floral garland around his neck during the ceremony, honoring Kamala's Hindu upbringing. The couple ended their ceremony with the breaking of a glass, as is traditional in Jewish weddings, to honor Douglas' religion.
According to the San Francisco Gate, the couple did not have a honeymoon after their wedding.
What religion are Kamala Harris' children raised with?
Kamala does not have any biological children of her own, though Douglas has two children from a previous marriage. As Douglas is Jewish, it's assumed that they're raised with some Jewish influence in their faith, though it is not confirmed at this time.
In an essay for Elle, Kamala wrote that her step-children refer to her as "Momala," as none of them liked the term "stepmom."
Election Day is Nov. 3. Register to vote at vote.gov and head to your state's board of elections for details on requesting a mail-in or absentee ballot.