Kate Middleton's Scar Caused a Hair Extension Investigation in 2011
Kate Middleton has several things she's known for. But one scar made headlines in 2011 and sparked the "Extension gate" debate about the Duchess.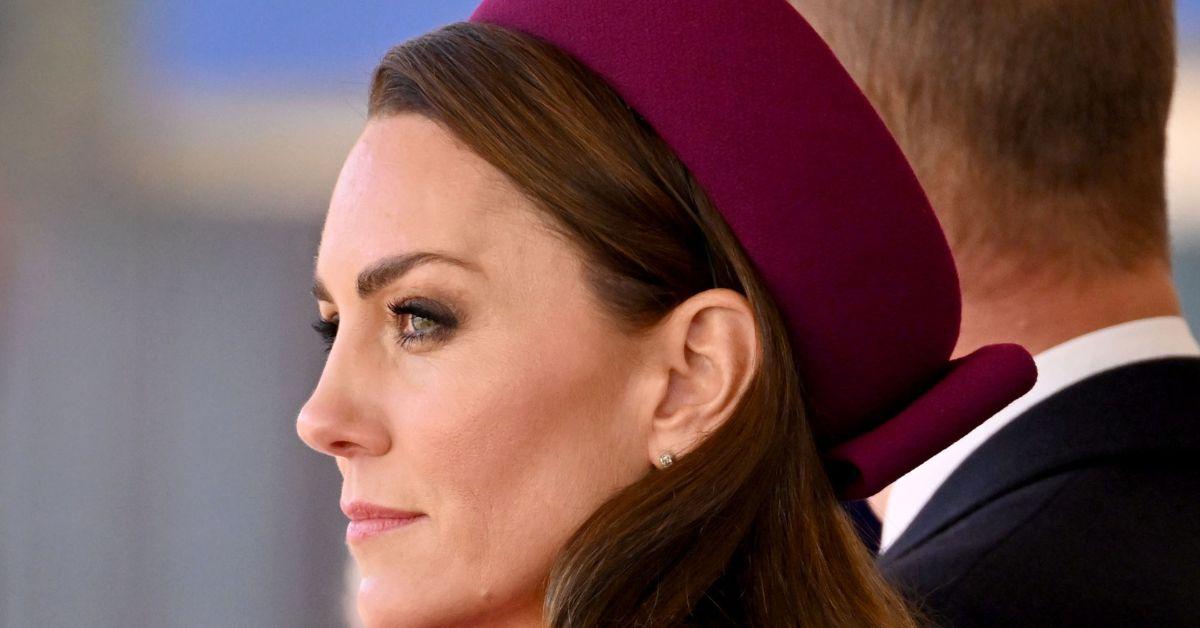 It's hard to imagine that Kate Middleton has only been a part of the royal family since 2011. The Reading, Berkshire, England native landed a real-life Cinderella story when she married Prince William in front of a massive physical and televised audience. The pair went on to share their lives with the world, including welcoming their children, Princess Charlotte and Prince Louis.
Article continues below advertisement
While many of her followers feel they already know her, Kate doesn't discuss her pre-royals life much in the media. Some of the duchess's most loyal fans may not even know her signature, bouncy hair covers a scar she has had for decades. Here's what to know about Kate Middleton's scar and the public's fascination with the discreet mark.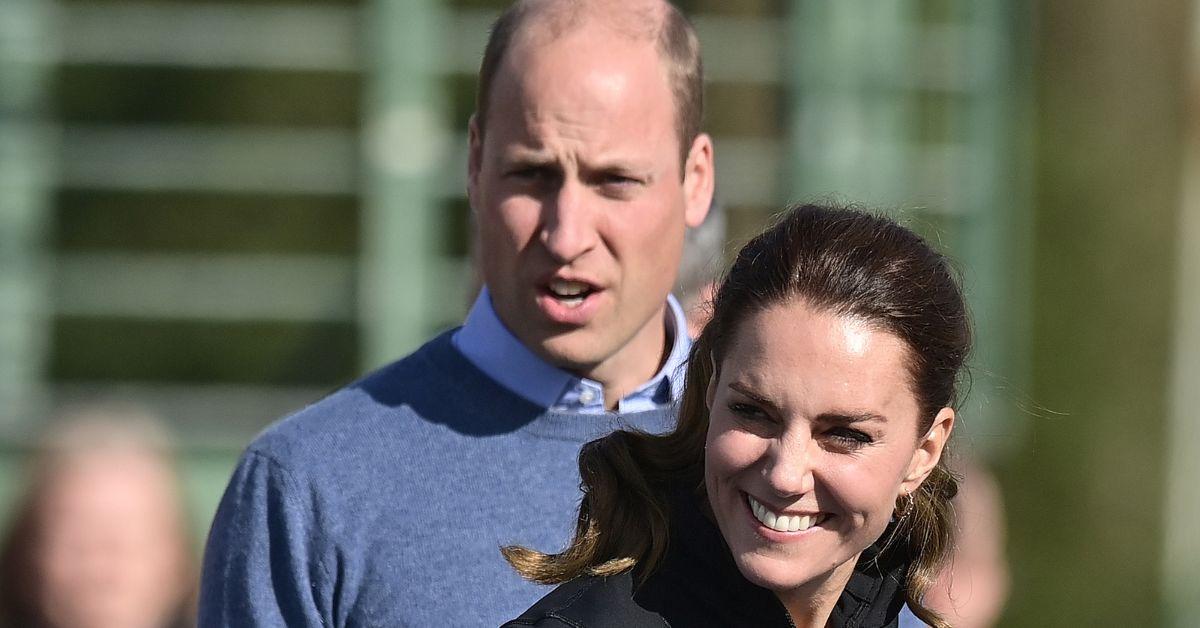 Article continues below advertisement
Buckingham Palace set the record straight about Kate Middleton's scar.
Eagle-eyed fans noticed Kate's scar in 2011 during one of the few times she wore her hair up in public at her first solo royal engagement. When they did, some thought it was a piece of her hair extensions or something worse. Some popular theories were that Kate had a brain tumor removed and used her tresses to cover it up.
While those who suspected a brain tumor were wrong, there is a medical reason for Kate's scar. According to Buckingham Palace's spokesman, Kate's scar resulted from a surgical procedure she had as a child.
"The scar is related to a childhood operation," the spokesman stated.
Article continues below advertisement
Kate has never shared what operation she had to earn the scar on her head. However, John Scurr, a consultant surgeon at the Lister Hospital, believed the scar was likely due to a minor procedure, which is why Kate never discusses it.
Article continues below advertisement
"I really doubt it was any serious medical condition," the surgeon explained to the Daily Mail. "I would say it is as a result of an arteriovenous malformation – a birthmark – being removed."
Article continues below advertisement
Kate Middleton's scar controversy created the "Extension gate" scandal of 2011.
Before Kate's team defended her prominent head scar, the Duchess became the subject of the DailyMail's "extension gate" scandal. According to E! News, the tabloid wrote that Kate's scar wasn't a scar at all but rather a track from one of her extensions. While the Daily Mail eventually took the article down, the insinuations about her hair continued until the palace's statement.
The Daily Mail's source also reported that Kate's operation was "very serious," despite the outlet's consulting surgeon stating the opposite. Although Extension gate ended, Kate's scandals were far from over. Throughout her reign, the Duchess's personal life has kept her in the news, namely her relationship with her sister-in-law Meghan Markle.
Article continues below advertisement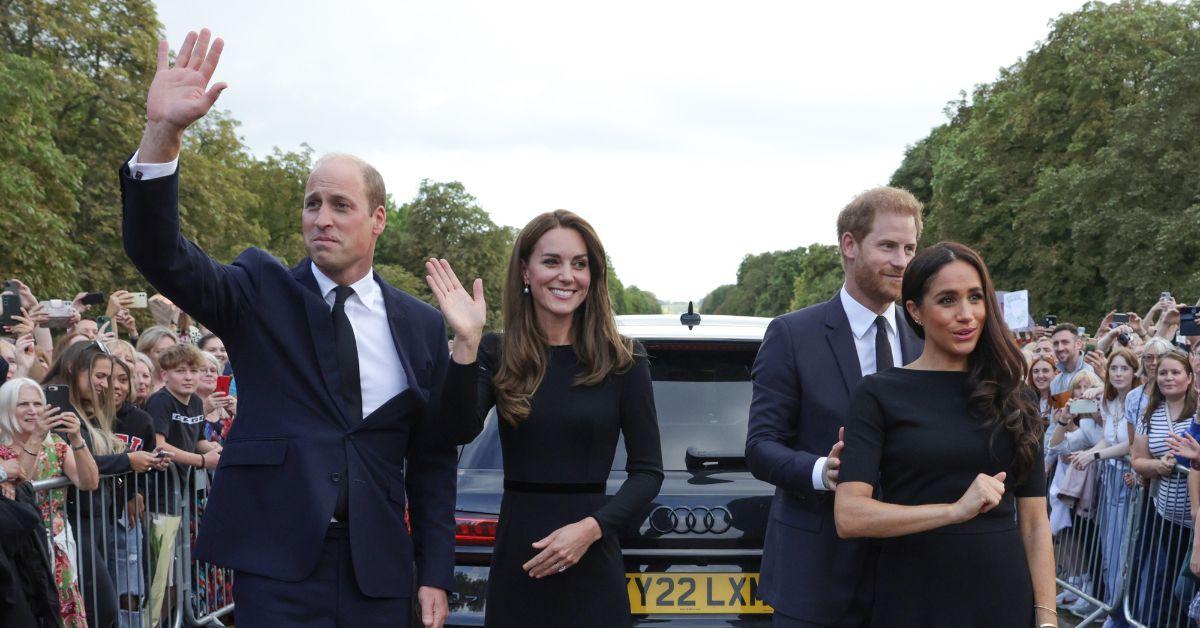 Kate and Meghan have reportedly had a strained dynamic since the former actor married Prince Harry in 2018. In 2021, Meghan revealed to Oprah Winfrey that a report about her making Kate cry before Meghan and Harry's wedding wasn't accurate. According to Meghan, she and Kate exchanged harsh words over the bridesmaids' dresses, which resulted in Meghan crying before her big day.
"I don't say this to be disparaging to anyone, because it was a really hard week of the wedding, and she was upset about something," Meghan shared with Oprah. "But she owned it, and she apologized and brought me flowers and a note apologizing."
In his 2023 memoir, Spare, Harry recalled Meghan and Kate's pre-wedding tension as a "huge row" and noted the scene was uncommon for the royal family. Spare comes after Harry and Meghan's Netflix docuseries revealed more of their decision to step down from their royal duties.