Is There a Baby on Board of MTV's 'Buckhead Shore'? It Looks Like There Might Be!
With the arrival of another shore show, we have to ask, how many shores does planet Earth have? We trust that if there's a shore out there, MTV will plant a flag on it. The latest in shore shots (we're gonna keep this wordplay up) is Buckhead Shore. Known as the Beverly Hills of Atlanta, by only Atlanta; Buckhead Shore features the standard cast of young partiers who just want to drink and argue and perhaps drop a pregnancy bomb.
Article continues below advertisement
Evidently one of the houseguests is having a baby bumpy summer on Buckhead Shore, which is bound to add even more drama. If we aren't mistaken, this is a first for a reality show of this kind. Normally, we don't get into pregnancy scares until well into a season but it's nice to see a show zig when other shows are zagging. All signs point to Katie being pregnant. Is she? Here's what we know.
Article continues below advertisement
Is Katie from 'Buckhead Shore' pregnant?
On June 23, MTV dropped off a pretty spicy promo with some huge reveals about its latest show. Honestly, it gave away a ton of wild details which tells us the best is yet to come. One huge piece of life-changing information was shared by cast member Katie Canham. Things are a little tense for Katie who used to date Parker Lipman, the owner of the lake house.
After four years together, the couple split up but that didn't stop Katie from getting an invite to the annual Buckhead trip. There's just one small problem, Parker is now dating Savannah Gabriel who's also in the house. Who would sign up for this scenario? In the promo, Katie says to what looks like her mother, "I have something to tell you." Without missing a beat the woman responds with, "You're pregnant!"
Article continues below advertisement
A classic cut to Parker looking panicked followed by a tearful apology to Katie. Where's poor Savannah during all this? Naturally, news like this should be followed by an impromptu baby shower of sorts, complete with pink solo cups and screams of "boy" or "girl." Yikes!
Article continues below advertisement
Social media is rarely an honest place, so looking through Katie's Instagram doesn't give us much in terms of her pregnancy. Obviously, MTV wouldn't allow for any spoilers so we're kind of in the dark along with everyone else. Katie says the best part of the year is the summer trip to the lake, which means this was probably filmed in the summer of 2021. However, all of her photos from that time don't indicate she's pregnant. We'll have to keep an eye on Buckhead Shore to see how this whole thing pans out.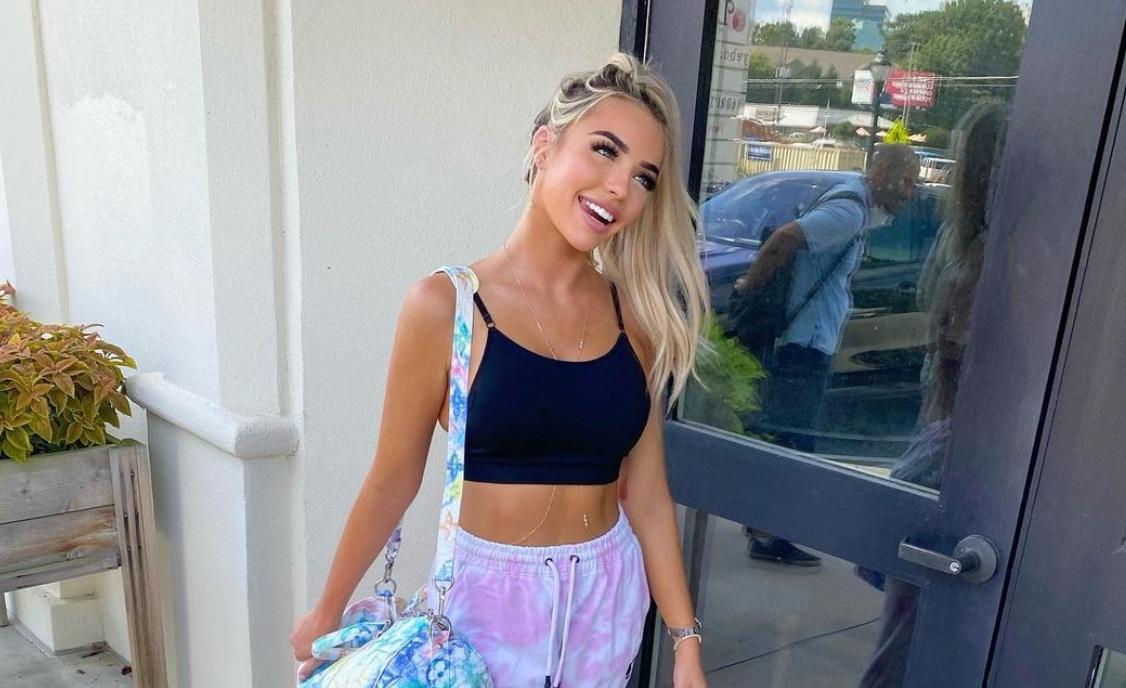 Article continues below advertisement
What else can we expect from 'Buckhead Shore'?
Katie's pregnancy isn't the only heavy bit of news being shared this season. Cast member Adamo Giraldo plans on using his time this season to come out to his mother. "I don't want to keep living a double life," Adamo says to Katie and Bethania Locke. "This is one of the biggest moments of my life," he says during a confessional. It's very emotional and is quite different from what fans of these shows are used to.
Don't worry, there will be some laughs as well this season. So far, it looks like business as usual for a shore show. We'll get more than enough drunk antics, hooking up, and overblown fights. Apparently, someone nearly sets themselves on fire. We're pretty sure this kind of stuff doesn't happen in the real Beverly Hills, but then again this is the Beverly Hills of Atlanta.
Watch Buckhead Shore on Thursdays at 9 p.m. EST on MTV.