Keke Palmer (and Her Glasses) Stole the Show in the Series Premiere of NBC's 'Password' Reboot
'Password' host Keke Palmer's glasses were the center of attention in the series premiere of the NBC reboot. Here's where you can find some!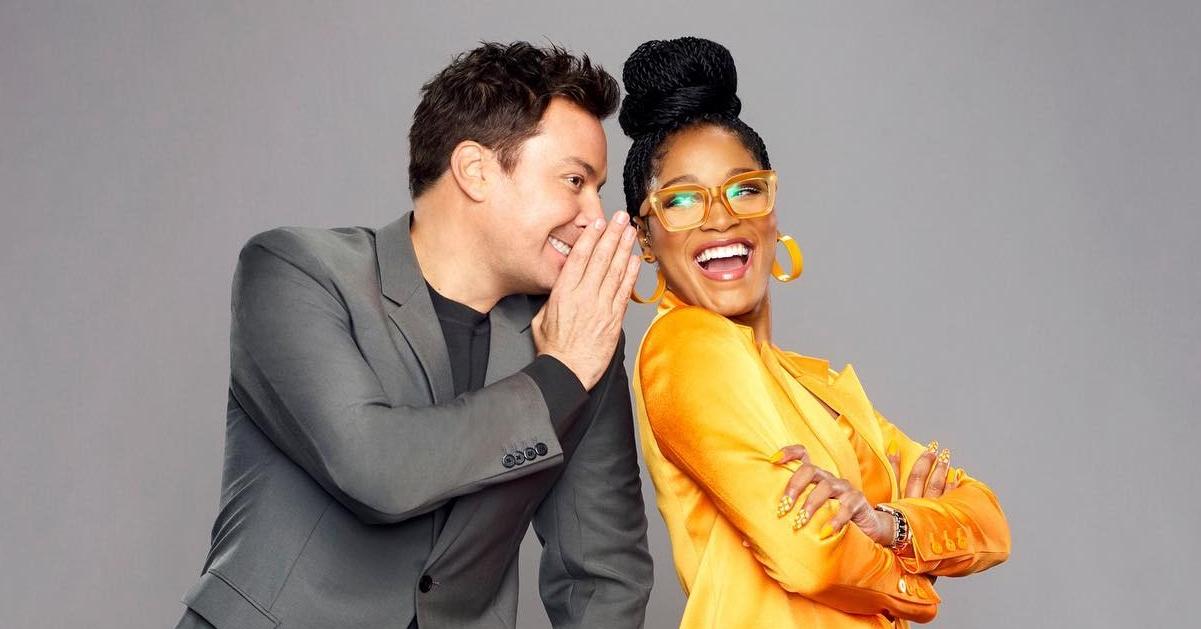 The meme queen is finally getting her flowers and we love to see it.
Along with joining Daniel Kaluuya in Jordan Peele's box office hit Nope, viral sensation Keke Palmer recently signed on as the host of the rebooted NBC series Password. In it, she stars alongside veteran comedian Jimmy Fallon.
However, in the series premiere on Monday, Aug. 9, it was Keke's eye-catching glasses that stole the show.
Article continues below advertisement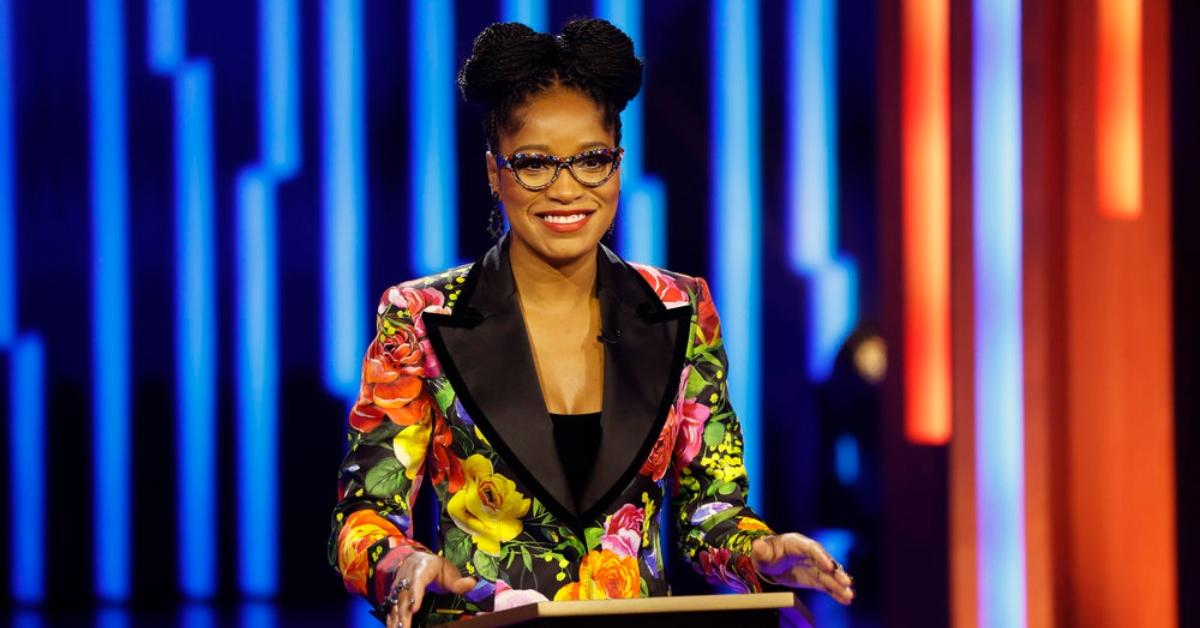 Keke Palmer's glasses were the center of attention on the series premiere of NBC's 'Password.'
Along with being an actress, talk show host, and recording artist, Keke is also a full-time fashionista. And her drip on the series debut of Password did not disappoint.
In the episode, Keke rocked her signature Senegalese twists in two top buns, which were complimented by a pair of blinged-out butterfly studs. To match her floral statement blazer, Keke donned a pair of black, star-studded glasses. Fans noted that her new look could be a nod to late Password host Allen Ludden.
Article continues below advertisement
"There is one thing that she does borrow from Ludden as a tribute — the glasses," one viewer wrote on Twitter. "Allen Ludden was synonymous with big frame glasses. It's a nice stylish tribute to the king himself."
Promotional photos for upcoming episodes of Password tease that the host will be sporting additional saucy pairs of spectacles over the next few weeks. But Keke's frames aren't just for fashion.
Article continues below advertisement
What happened to Keke Palmer? The 'Password' host previously damaged her retina while sungazing.
According to Keke, she's been rocking bifocals since she was a kid, and her vision has only worsened with age.
This is especially true since she took up the hobby of sungazing — which in retrospect, might not have been the best idea. "My eyes been bad since I was 8 and everybody in my family wears glasses," ​​she shared in an interview with The Wired.
"For all my spiritual heads out there that's always looking for a different meditation vibe, don't ever do the sun gazing, honey," she explained. "I did sun gazing in Joshua Tree and I sunburned my retina playing around trying to be Gandhi and s***!"
Article continues below advertisement
"So be careful with that sun, the UVs, and the global warming," Keke warned. "You gotta protect those eyes because now I'm seeing double and stuff. My astigmatism is, like, going left. The doctor said he can't even promise me it'll heal. So, I've just been praying, because damn."
If you or a loved one also have poor vision and want to look as fabulous as Keke on Password, search for dupes on MeghanFabulous.com.
Catch Keke Palmer on new episodes of Password airing on Mondays at 10 p.m. ET on NBC.