Who Is the Kelce Brothers' Dad? All About Papa Kelce, Ed
Fans are wondering who the Kelce brothers' dad is. While he isn't in the spotlight as much as Mama Kelce, guess what? He's already met Taylor Swift!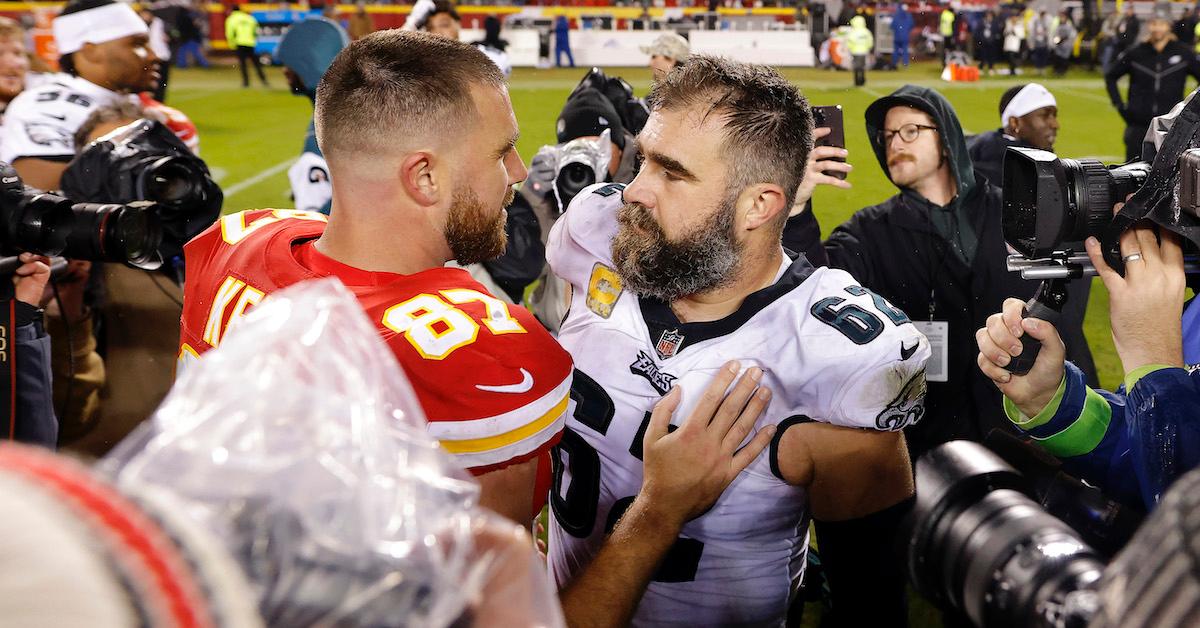 The Gist:
Brothers Travis and Jason Kelce both play in the NFL.
Their mom is often in the spotlight, appearing in commercials, and taking interviews, as well as being filmed at the games.
The Kelce brothers' dad isn't talked about as much, but he is very much a part of their lives.
Article continues below advertisement
We hear and see a lot of Mama Kelce, A.K.A. Donna Kelce, Travis and Jason's mom.
She famously brushed off her younger son's budding relationship with Taylor Swift during an interview that aired around the time the two started dating.
But what about Papa Kelce? Who is the Kelce brothers' dad? Details ahead.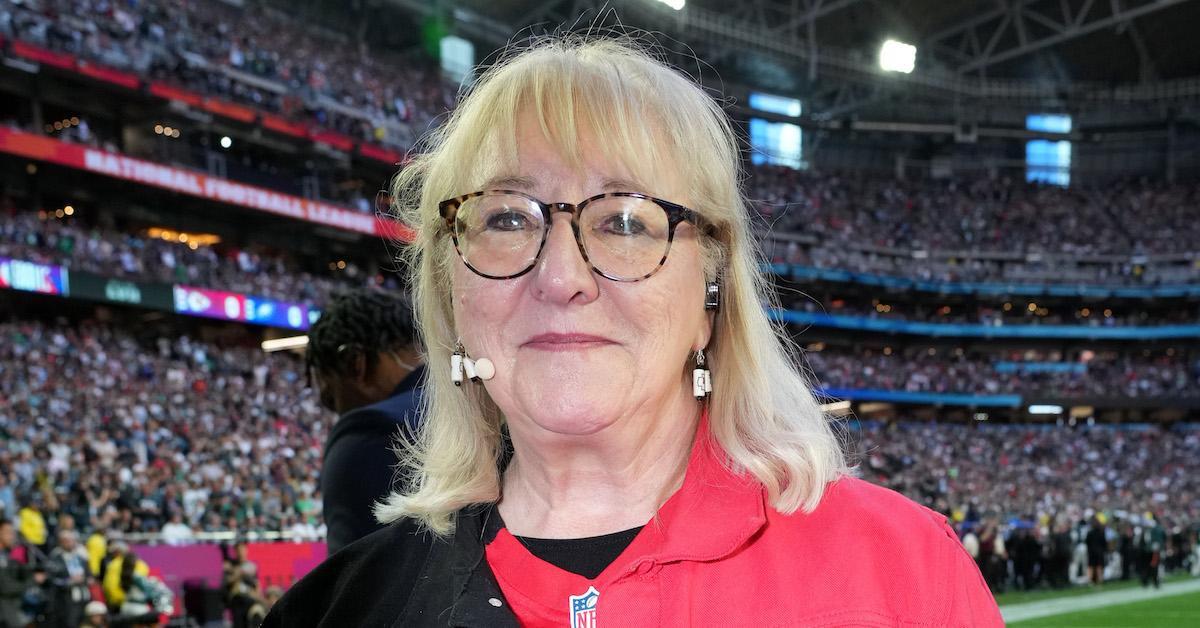 Article continues below advertisement
Donna Kelce and the Kelce brothers' dad are no longer together, but they still appear to be one big, happy family.
The Kelce brothers' parents almost never happened. According to Donna and Ed, she met him on en route to another date.
On the New Heights With Jason and Travis Kelce podcast, she explained,"I was supposed to go out with a guy that night. We were supposed to go to a play, and I never made it. Your dad and I talked forever. It was a good play, too! I really wanted to see it."
Ed, who worked in steel for many years, joked that he couldn't believe Donna went out with him.
They married, and stayed together for 25 years, welcoming their famous sons along the way. But their relationship ultimately didn't last.
Article continues below advertisement
Still, the former couple is a united front in continuing to support Jason and Travis as they dominate in the NFL — for the Eagles and Chiefs, respectively.
"I don't hate him," Donna said on the podcast with her sons. "We're friends to this day. We get along great."
As for why they didn't stay married, she said, "sometimes people move apart."
Article continues below advertisement
Ed may not be starring in commercials like his ex-wife, but he's still a big fan of his sons.
The Kelce brothers' dad helped his ex raise the boys and get them where they needed to go for practices and games.
Now, he is a super-involved grandparent to Jason's kids with his wife, Kylie.
Ed lives a mile away from Jason and his family in Philadelphia. He has talked about loving to plant vegetables with his grandkids, and shares snapshots of his time with them on his Instagram.
Article continues below advertisement
Meanwhile, Ed has even met Taylor, and said about his encounter with the most famous woman on Earth that she is "a very, very sweet, very charming, down-to-earth young woman."
Article continues below advertisement
He added, "I'll tell you something very special that I noticed about Taylor the first time I met her."
"We're sitting in the suite, she gets up and in the front room, she gets up to go get a drink or something and she starts picking up empty bottles, cans, plates that are scattered around. Because in the suites everybody gets stuff and you empty it down wherever you can," he shared.
So there you have it! Ed Kelce is a dad, grandfather, and personal friend of Taylor Swift! Perhaps it's only a matter of time before he stars in his own Campbell's Chunky Soup ad.