Traylor, Tayvis or Swelce? An Update on Taylor Swift and Travis Kelce's Relationship
Taylor Swift and Travis Kelce have been hanging out since September 2023, but are they officially boyfriend and girlfriend? Read on for the tea.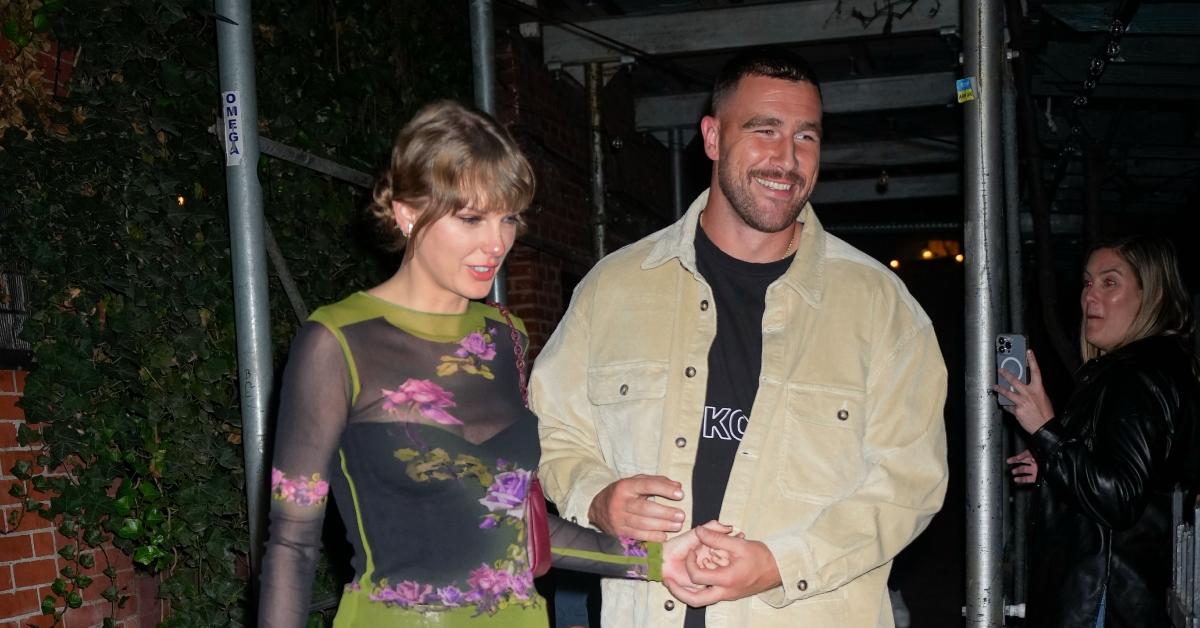 The Gist:
Taylor Swift and Travis Kelce started hanging out in September 2023, but it was unclear what the nature of their relationship was.
In November 2023, Taylor appeared to have confirmed her relationship status with Travis — and became a WAG.
Article continues below advertisement
It's no secret that Taylor Swift is undoubtedly one of the biggest pop stars of all time and it's also no secret that some of her most popular hits are songs that were inspired by her past romantic relationships. For Swifties, the Pennsylvania native's love life is a very important topic of interest and a predictor of what to expect next music-wise. If she is in a happy relationship, we'll likely get some new love songs. And if things go wrong, we'll likely get some breakup songs.
After ending a six-year relationship with actor Joe Alywn in early 2023, then seemingly jumping into a dalliance with the 1975 lead singer Matty Healy, Taylor has been spending the last few months of 2023 hanging out with Kansas City Chiefs tight end Travis Kelce, who openly admitted in July on his podcast New Heights that he went to see Taylor in concert and tried to give her a friendship bracelet with his phone number on it but wasn't able to.
Article continues below advertisement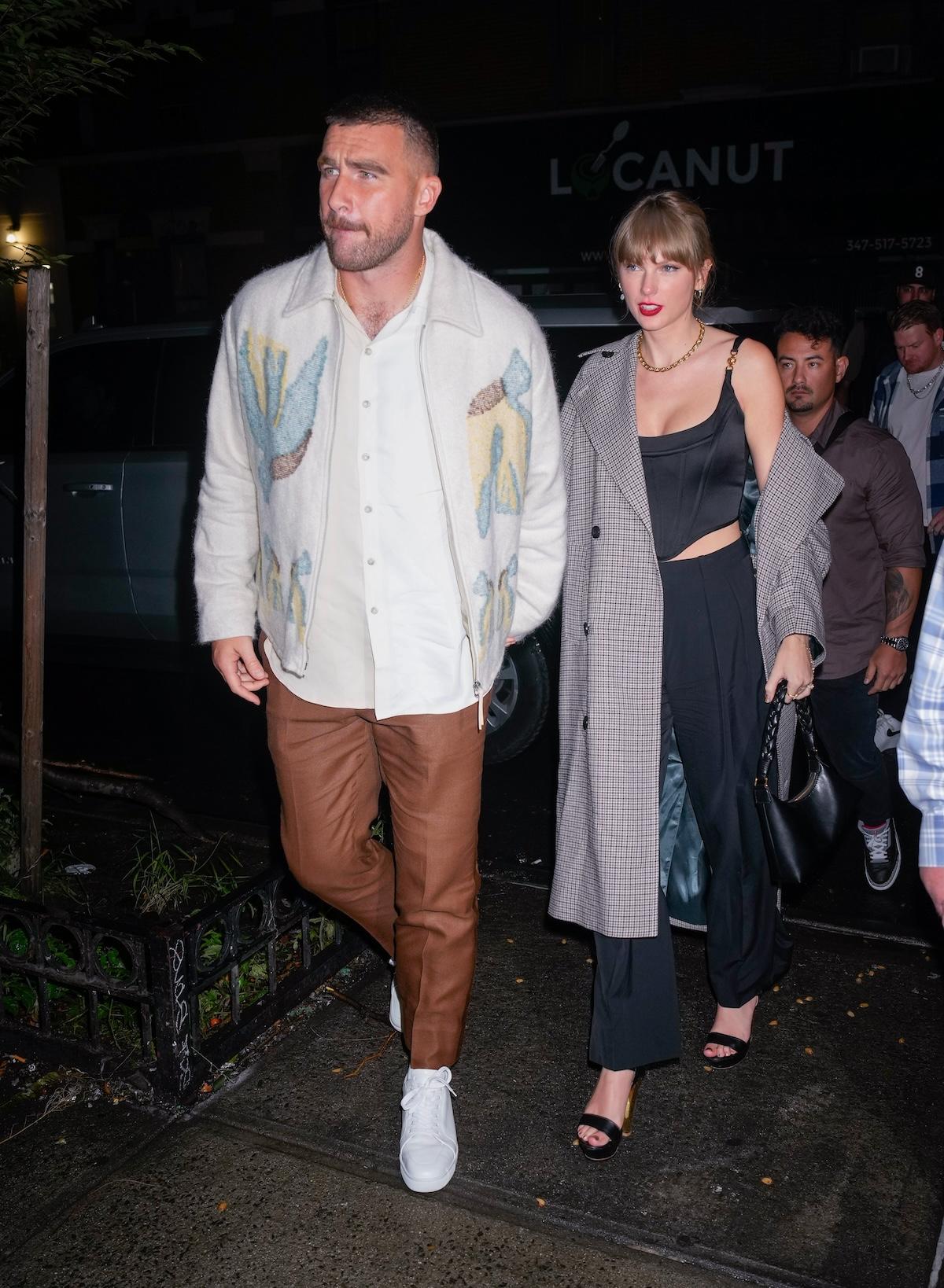 It's safe to say that there are millions of men vying for Taylor's heart who would do the same. However, most of them probably didn't win the Super Bowl earlier that year, so Travis definitely had a leg up.
Article continues below advertisement
On Sept. 24, 2023, she accepted his invitation to watch his team play against the Chicago Bears at Arrowhead Stadium in Kansas City. She sat next to his mom Donna Kelce and afterwards, they went on a date. The internet reacted with a total memefest.
In the weeks since, they've continued to hang out more frequently without putting a label on it. That said, many people just want to know: Are Travis Kelce and Taylor Swift official?
Are Travis Kelce and Taylor Swift officially dating?
Yes, it is believed Taylor and Travis are officially dating. While Taylor isn't the type of person who posts her boyfriends up on the gram and usually keeps her relationships private, she left a few breadcrumbs behind that seemingly confirm that she and Travis are a couple.
Article continues below advertisement
During a Nov. 12, 2023 concert in Argentina as part of Eras's tour, Taylor changed the lyrics of "Karma" to "Karma is the guy from the Chiefs coming home to me," referring to Travis. In the chorus, she repeatedly sings "Karma is my boyfriend." She was making it very clear to her millions of fans and Travis who was in attendance, that he is indeed her boyfriend.
Article continues below advertisement
The "Lavender Haze" further officiated their relationship later that same night by running backstage to Travis after the show ended and giving him a kiss, which fan account Taylor Swift Edits on Instagram captured. Taylor knows there's always a chance that fans are recording her, even as she exits the stage. That said, and if she wanted to keep her romance hush-hush with Travis, she probably would have at least waited until they were in the tent to lay it on him hot and heavy.
Article continues below advertisement
Now, the next order of business is deciding on a cute couple's name for their pair. Fans have been referring to them as Traylor, Tayvis, and Swelce, but can't seem to decide on which one suits the couple best.
Article continues below advertisement
Is Taylor Swift officialy a WAG?
Yes, Taylor is finally in her WAG era — her NFL WAG era that is. In case you missed it, WAG (or Wags) is an acronym used to refer to wives and girlfriends of high-profile athletes. And now that Taylor is officially dating Travis, she qualifies as a WAG. If you look at Taylor's past relationships, this is the first time she has ever dated an athlete. She usually opts for relationships with musicians and actors.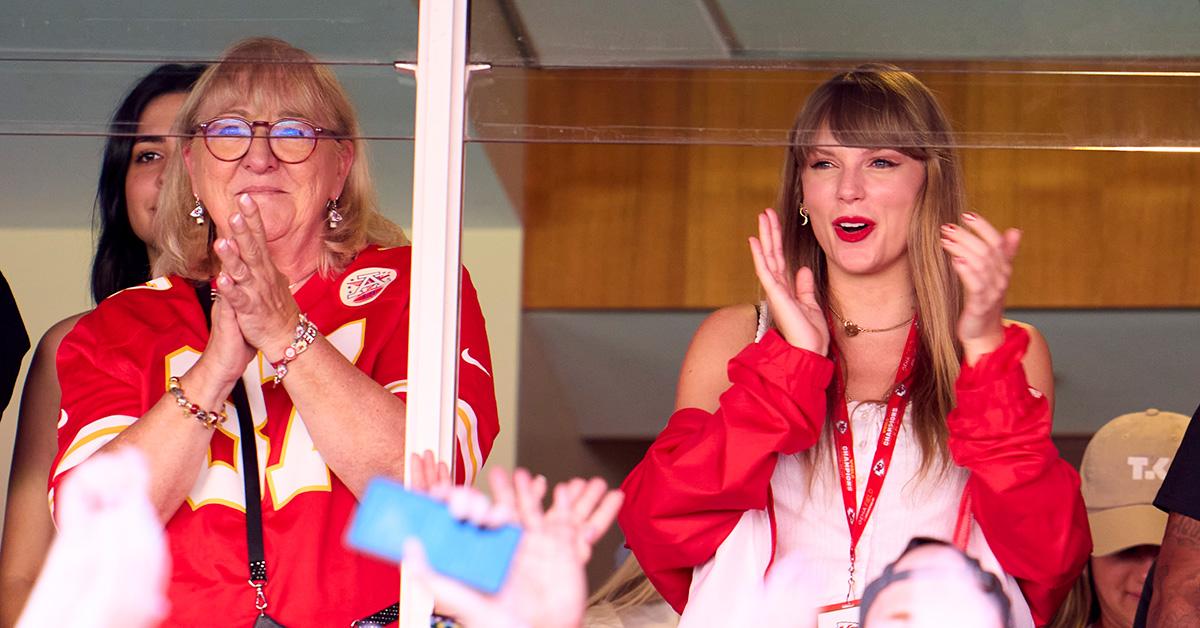 Article continues below advertisement
Did Travis Kelce get a tattoo of Taylor Swift?
No, Travis Kelce did not get a tattoo of Taylor Swift. While Travis and Taylor are very much a couple, they've yet to start inking their bodies up in the name of love.
Fans started to believe Travis got a tattoo of Taylor after an image started circulating around the internet of him showing off his bicep, which appeared to have an illustration of Taylor's face inked on. This photo of Travis was created with artificial intelligence. While the NFL player does have an impressive collection of tattoos, he has yet to get any Taylor-inspired ink just yet.
Meanwhile, Taylor does not have any tattoos. She has previously gotten some temporary tattoos, though.