Fans Are Asking If Lady Danbury Had a Hand In SPOILER'S Death on 'Queen Charlotte'
Lady Danbury's backstory on 'Queen Charlotte' introduces us to her now deceased husband and children. Find out her role in her husband's death.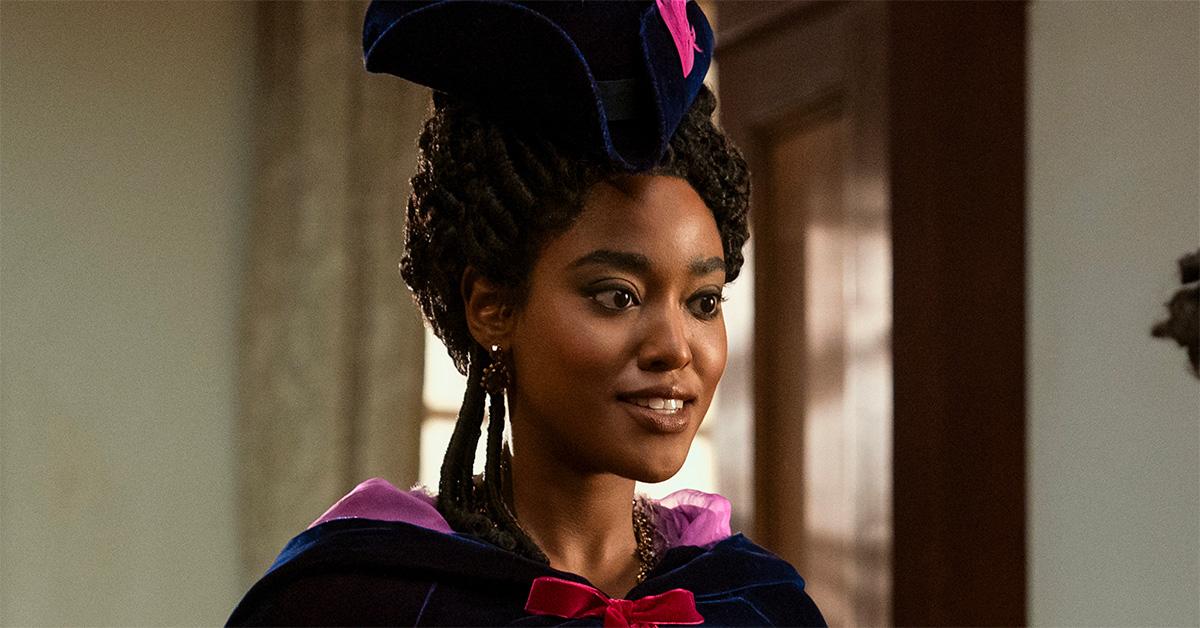 Warning: This article contains spoilers for Queen Charlotte: A Bridgerton Story.
Lady Danbury has been a presence on Netflix's Bridgerton since its very beginning, but on the show to date she has been known primarily as a judging, incredibly biting matriarch who also happens to own plenty of wonderful gowns. In Queen Charlotte: A Bridgerton Story, though, we're getting a better sense of who Lady Danbury was when she was quite a bit younger.
Article continues below advertisement
Queen Charlotte also gives us more insight into Lady Danbury's late husband, and exactly what their relationship was like. Did they have kids? How did her husband die? We've got all the juicy details waiting ahead for you!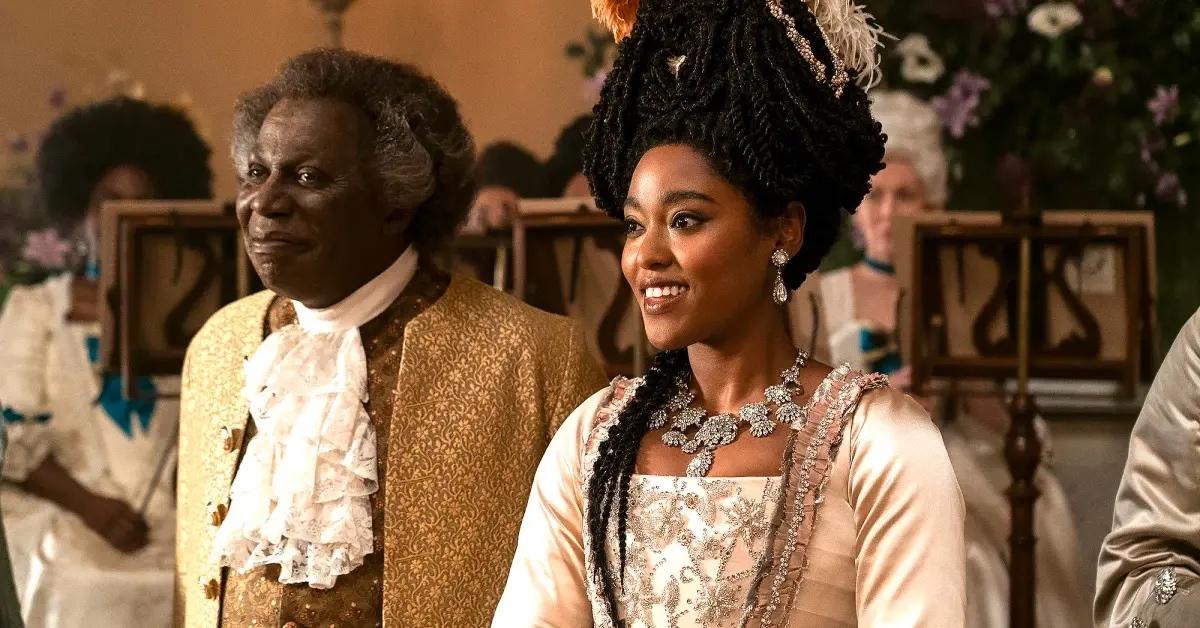 Article continues below advertisement
'Queen Charlotte' depicts how Lady Danbury's husband died.
As Queen Charlotte reveals, young Lady Danbury was betrothed to her husband, Lord Danbury, when she was just 3 years old. Obviously, she never had much say in the matter, and the relationship between them was hostile and abusive. Over the course of their marriage, Lord Danbury forces her to have sex with him at regular intervals. It's a miserable relationship.
In Episode 3, which is titled "Even Days," Lady Danbury is finally relieved of her husband when he dies unexpectedly. This comes after the two of them have successfully thrown the first ball of the season together, and Lord Danbury decides it's appropriate to take all the credit. After the ball ends, Lord Danbury tells his wife that it's time for her to perform her marital duties.
Article continues below advertisement
Instead of going through another round of horrific sex, though, Lord Danbury drops dead quite suddenly. As soon as Lady Danbury figures out that her oaf of a husband has died, she sprints into the hall, clearly thrilled that she has been freed from him. Naturally, that conflagration of events led many to wonder whether Lady Danbury had a more active role in her husband's demise than she was letting on.
So, did Lady Danbury have a hand in her husband's death on 'Queen Charlotte'?
Although Lady Danbury is undeniably thrilled by the realization that she'll no longer have to deal with her husband in any capacity, it seems unlikely that she actually conspired to have him killed. There's no reference to a murder plot, and Lady Danbury initially finds herself quite adrift without her husband, even if she's also glad that he's no longer around.
Article continues below advertisement
Instead, then, it seems like Lady Danbury's liberation from her marriage is more a product of circumstance than anything else — and one that radically changes the trajectory of her life as a whole. Her life as a widow is not at all what she might have imagined it would be while she was still married, although we know that she eventually lands in a good place.
Article continues below advertisement
Lady Danbury's backstory is just one throughline of Queen Charlotte, but it's one of the most endlessly juicy and compelling. Although widowed life provides plenty of challenges of its own, fans of Queen Charlotte and Lady Danbury were likely grateful they didn't have to see Lord Danbury any more after Episode 3.
Did Lady Danbury have children?
Lady Danbury and her husband share four children, but she is almost never allowed to see them. When the plot takes a turn, leaving the young woman a widow, we get to see more of her children, specifically Dominic Danbury. As the oldest of Lady Danbury's children, Dominic is the heir of the family.
If you want a larger glimpse into Lady Danbury's early life, you'll have to watch Queen Charlotte: A Bridgerton Story, which is now streaming on Netflix.