What Happened to Reynolds in 'Queen Charlotte'? Author Julia Quinn Says... (EXCLUSIVE)
'Queen Charlotte: A Bridgerton Story' focuses on the queen's tragic love story with King George III — but fans are rooting for Reynolds and Brimsley.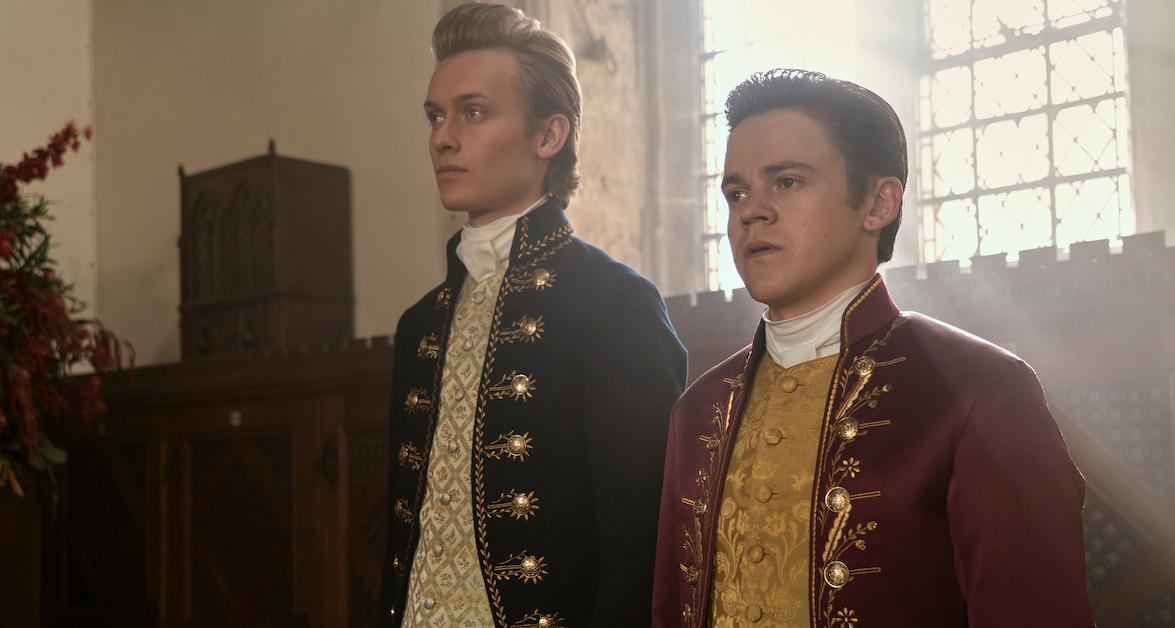 Spoiler alert: This article contains spoilers for Netflix's Queen Charlotte: A Bridgerton Story, as well as book spoilers for the companion novel Queen Charlotte by Julia Quinn and Shonda Rhimes.
Queen Charlotte's (Golda Rosheuvel's) loyal man-servant Brimsley (played by Hugh Sachs and Sam Clemmett), a constant presence on Bridgerton since the show's first season, gets his time to shine in the Netflix series Queen Charlotte: A Bridgerton Story.
Article continues below advertisement
It's hard not to root for Brimsley's secret romance with King George III's man-servant, Reynolds (Freddie Dennis).
However, the ending of the show left our hearts collectively torn asunder as the older Brimsley, still loyal as ever to Charlotte, danced alone in the courtyard. What happened to Reynolds? Is he still alive in the present Bridgerton timeline?
We went to Julia Quinn — author of the Bridgerton novels that inspired the original Shondaland Netflix series — for answers!
Reynolds and Brimsley's relationship was strained by their duties to the king and queen.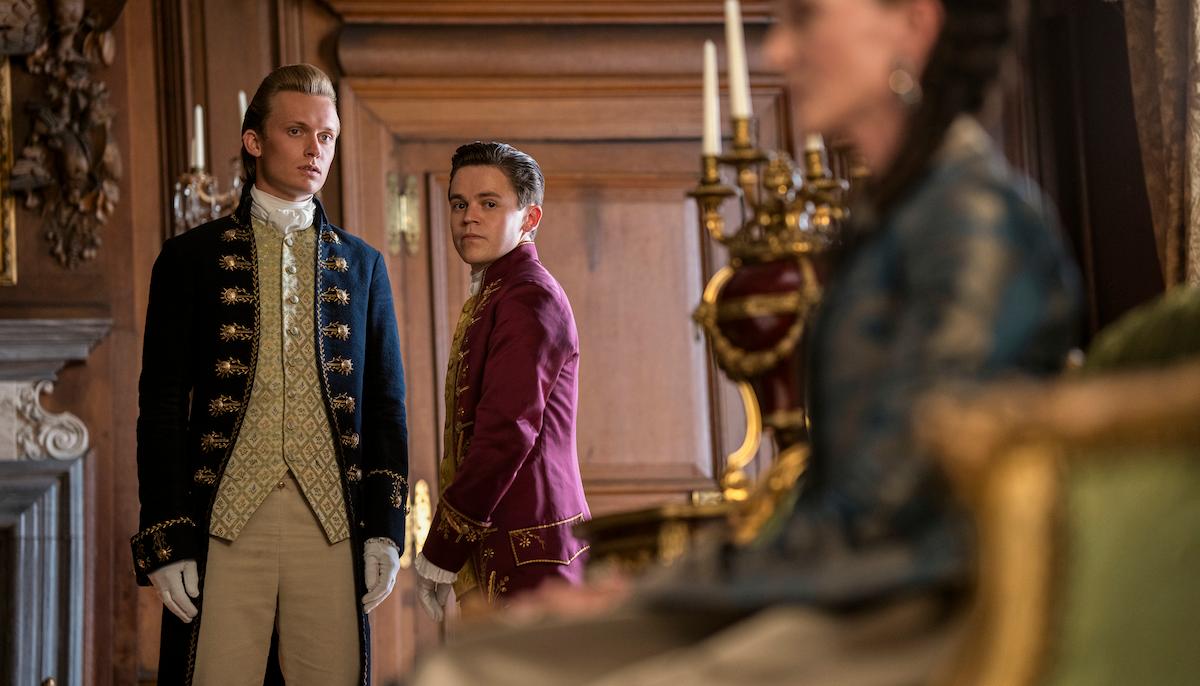 While young Charlotte (India Ria Amarteifio) and George (Corey Mylchreest) still struggle with issues consummating their marriage in the early episodes of Netflix's Queen Charlotte: A Bridgerton Story, it's evident that Brimsley and Reynolds are basically already (secretly) an old married couple.
The companion novel — which is just called Queen Charlotte, and which only takes place in Charlotte's younger days — expands upon Brimsley's backstory, giving readers multiple chapters from his POV.
Article continues below advertisement
Queen Charlotte: A Bridgerton Story is full of tragic, heart-wrenching moments, but one that particularly got the internet ablaze with emotion (besides the iconic Charlotte and George final scene) was the transition of young Brimsley dancing with Reynolds to older Brimsley dancing ... alone.
When Distractify asked Julia herself what happened to Reynolds, the Queen Charlotte co-author coyly replied, "We don't know. We really don't know."
TikTok has theories about #whathappenedtoreynolds.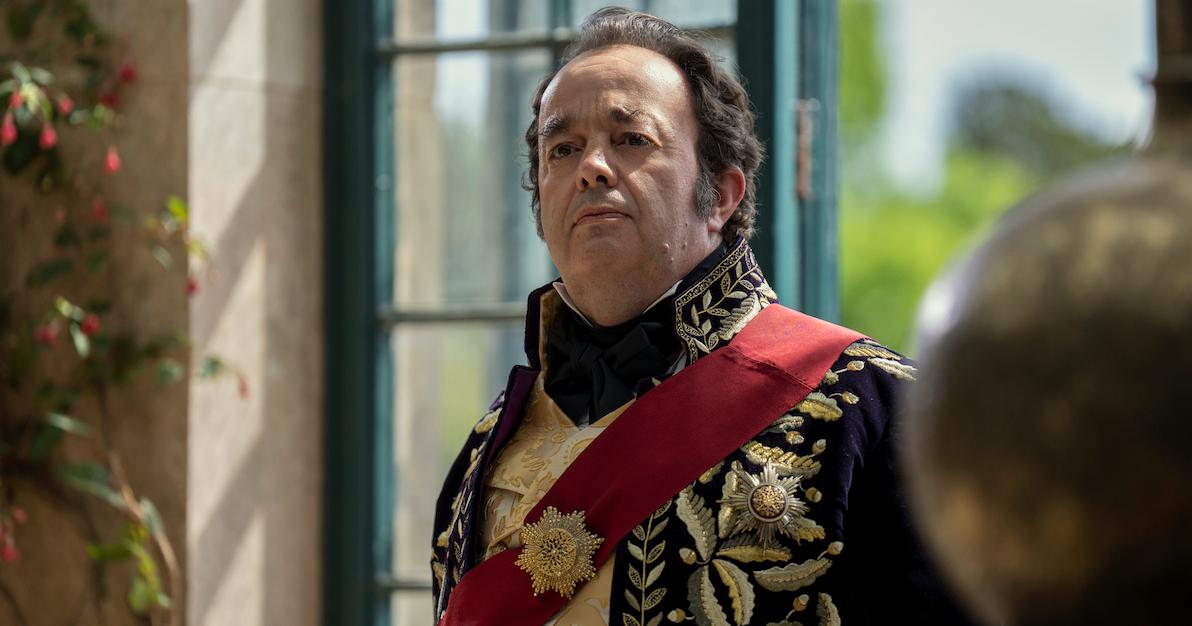 Julia's evasive response to the question led us to believe that perhaps Shonda Rhimes has an answer planned for a future Bridgerton episode (many fans of the Queen Charlotte series have already posted TikToks demanding Shonda pay for their therapy bills just for the Brimsley scene alone!).
Article continues below advertisement
Julia did tell us, "Reynolds, to me, is such an intriguing character. And he's played so well by Freddie Dennis. He's just so regal. I keep saying to Shonda, 'I think Reynolds is really secretly a duke. He's so proper.'"
She also noted that out of all the characters she wished she had the space to write POV chapters for in the Queen Charlotte novel, Reynolds was her top pick.
Article continues below advertisement
In the Queen Charlotte novel, George and Charlotte actually spot Reynolds and Brimsley being cute couple goals at one point. The royal couple mutually decide to let Reynolds and Brimsley enjoy their time together, recognizing kindred loving spirits in their loyal man-servants.
However, Reynolds's fate in the novel is also left unanswered.
So suffice to say, it was the understatement of the century when Julia herself told us before the official Queen Charlotte: A Bridgerton Story series premiere on Netflix, "You're gonna love it when you see [Brimsley and Reynolds] on screen."
Hopefully we'll see the couple again on our screens, reunited, sooner rather than later.