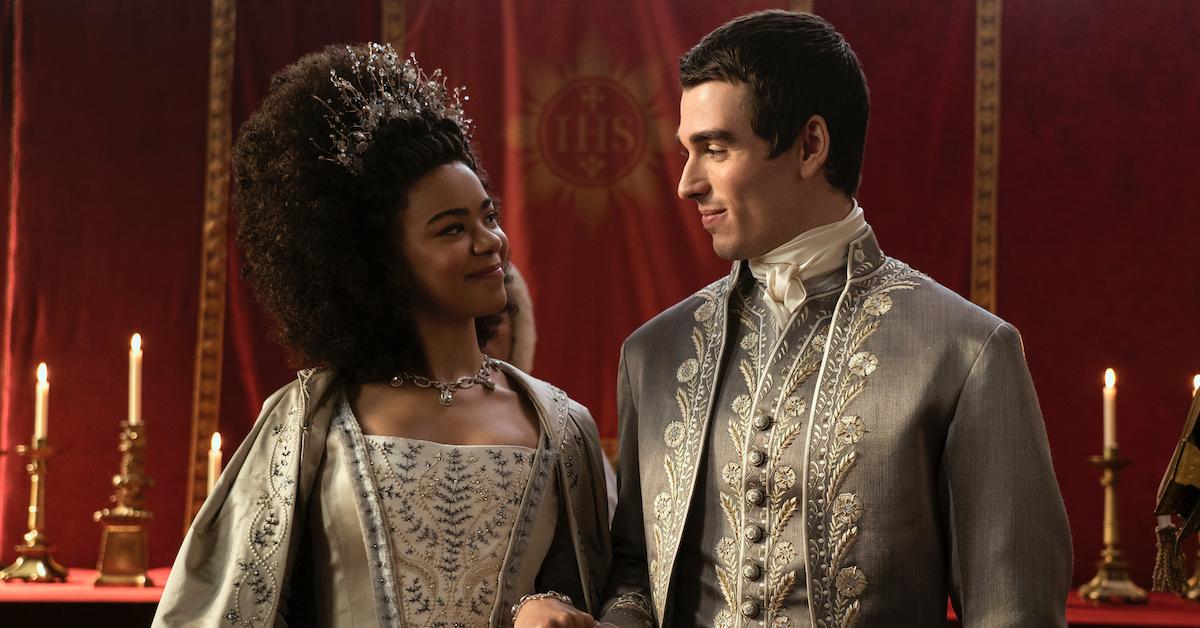 Is 'Queen Charlotte: A Bridgerton Story' a True Story? Well, Yes and No — Here's How
Fans want to know if 'Queen Charlotte: A Bridgerton Story' is based on a true story or if the Netflix miniseries is pure fiction. Find out here!
Article continues below advertisement
Golda Rosheuvel of course plays the role in Bridgerton and reprises her role here, while India Amarteifio portrays a young Queen Charlotte, starting at age 17. Per the show's description, the prequel chronicles the titular character's "rise to prominence and power."
Fans will see the origins of her marriage to King George (Corey Mylchreest) and its implications for Bridgerton and the Ton. But is Queen Charlotte based on a true story? Read on for details!
So, is 'Queen Charlotte' a true story? Well, Queen Charlotte was a real person.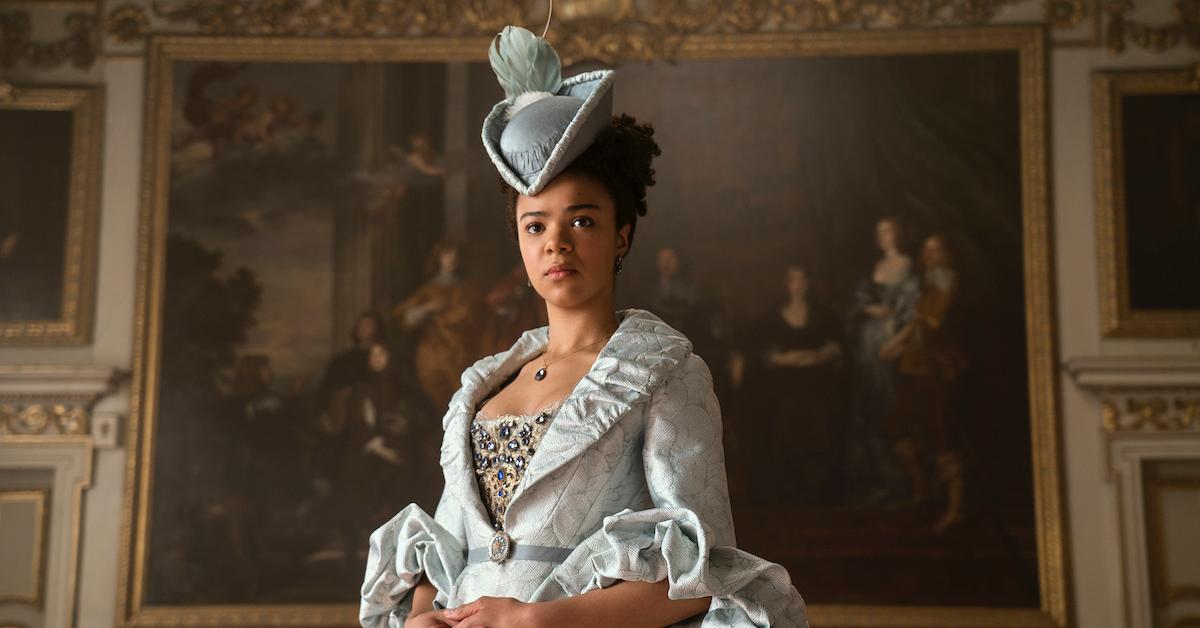 Queen Charlotte was very much a real person in history. She was born in 1744 in present-day Germany and went on to marry King George III at the tender age of 17. The royal couple had 15 children together (sadly, two died), but their relationship deteriorated after George started exhibiting grave signs of mental illness. He eventually had to be isolated away from his wife.
She died in 1818 following a 60-year rule.
Article continues below advertisement
According to the Manchester Evening Standard, the real-life Queen Charlotte's lineage included Margarita de Castro y Sousa, the Black branch of the Portuguese Royal House. It is widely believed that she was biracial.
On Queen Charlotte, the character is portrayed in part by Black Guyanese-British actor Golda, who has said about Bridgerton that it's "empowering and really joyous to be involved in."
Article continues below advertisement
Meanwhile, India told Teen Vogue, "That's why I love playing Charlotte because, okay, her race is a topic of conversation, but [I'm playing] someone who has so many strings to her bow."
But just because Charlotte was a real person doesn't mean that the Netflix Bridgerton spinoff is a pure accounting of her life. As Lady Whistledown tells us at the outset, Queen Charlotte is not intended to be "a history lesson." Instead, "it's fiction inspired by fact."
And there are several aspects of the show that do not adhere to history.
Article continues below advertisement
What's different in the show versus reality?
Charlotte and George were real royals, and yes, the quickie marriage viewers see join them in holy matrimony on the show is true to life, as the real princess arrived in Britain and said "I do" to her husband just hours later.
But historians don't know whether the future Queen tried to escape on her wedding day, as we see in the series. Other small plot points are probably fictional, including that she was not a dog fan.
But ultimately, the powerful love between the two royals seems to be spot-on, with official accounts confirming that before George eventually succumbed to mental illness, his connection with Charlotte was one of history's great love stories.
Article continues below advertisement
Fans online certainly noticed the palpable chemistry between the two actors in the show and took to Twitter to gush over India and Corey's impressive on-screen attraction.
Article continues below advertisement
Whether largely fictional or not, we are obsessed already. The entire six-part miniseries, Queen Charlotte: A Bridgerton Story, is streaming on Netflix.