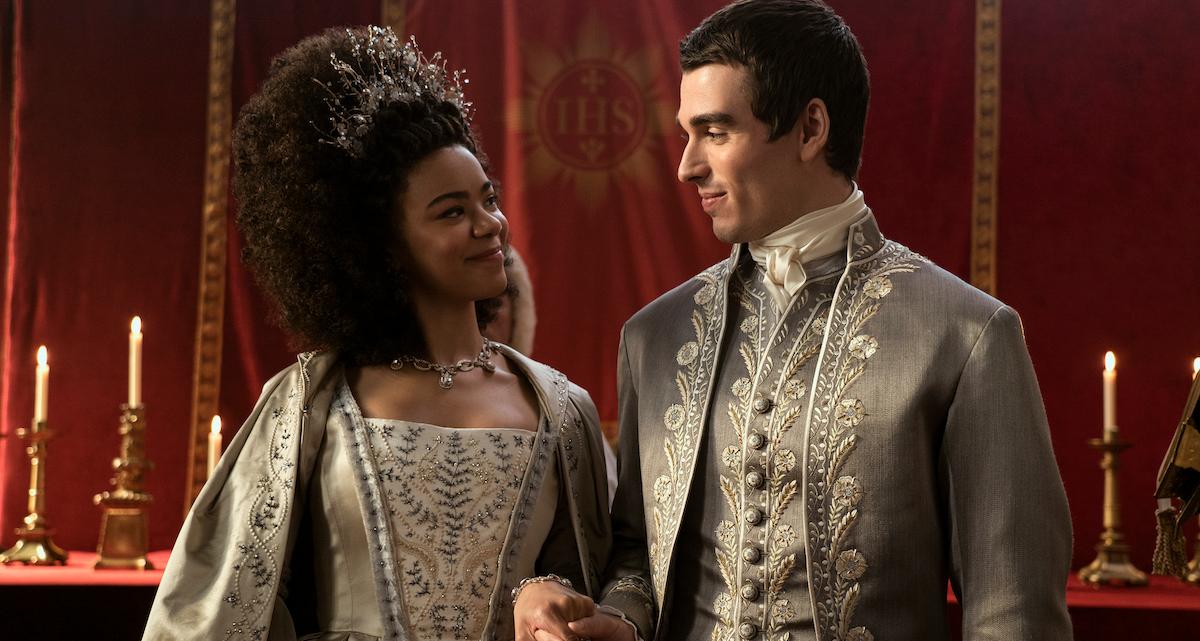 King George III's "Madness" Gets a Closer Look in 'Queen Charlotte: A Bridgerton Story'
King George refuses to spend his wedding night with his wife in 'Queen Charlotte: A Bridgerton Story.' What is wrong with him in the Netflix series?
Warning: This article contains spoilers for Queen Charlotte: A Bridgerton Story.
Fans of the Bridgerton series on Netflix (or British history) know that Queen Charlotte's husband, King George III, was kept hidden away most of his life due to an unknown mental illness.
However, in Queen Charlotte: A Bridgerton Story, it is revealed that the king struggled with his mental health issues from a very young age.
Article continues below advertisement
In the Netflix mini-series, the beginning of Queen Charlotte and King George's relationship is retold in great detail, including what happened behind closed doors hidden away from parliament and the different ways George attempted to cure himself of his "sickness."
What is wrong with King George III in 'Queen Charlotte: A Bridgerton Story'?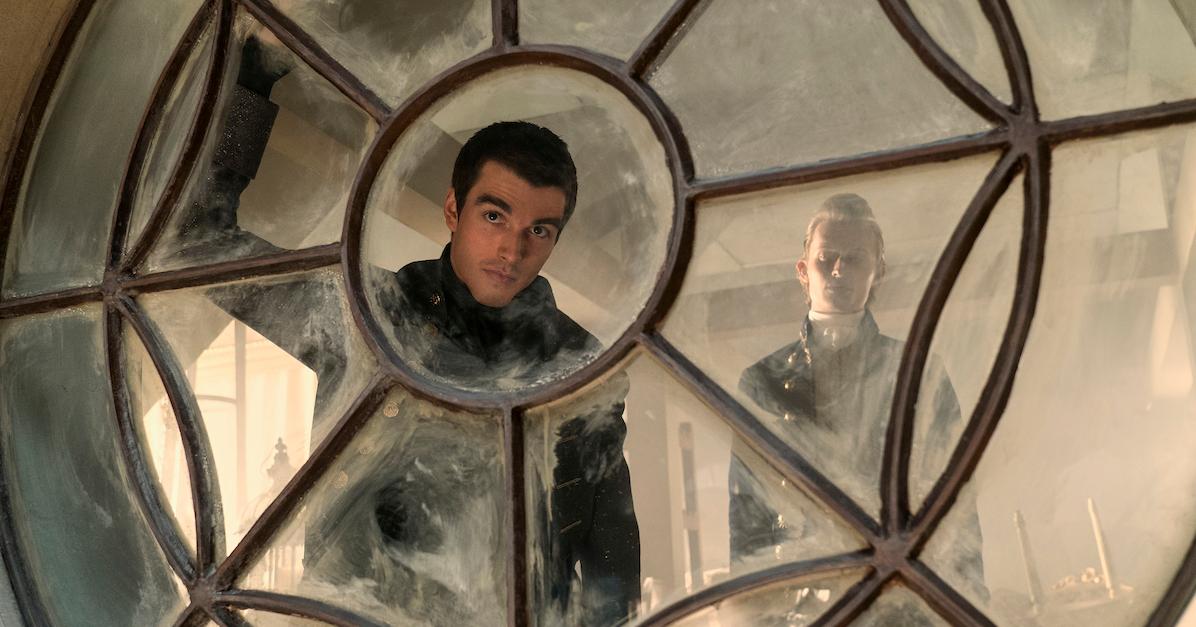 In Queen Charlotte: A Bridgerton Story, Charlotte (India Ria Amarteifio) instantly realizes something is wrong with her husband when he skips their wedding night and leaves her alone in Buckingham House.
While no one will tell her what is wrong with George (played by Corey Mylchreest), we discover that George has an illness that the royal doctors can't diagnose.
Article continues below advertisement
In Episode 4, the show shifts to George's point of view, where doctors are throwing out all types of theories.
"The symptoms remain consistent with an inflamed cerebellum. It is time to consider trepanation," one doctor says before another adds that George actually has "excess of ill humor in the legs" (whatever that means).
Ultimately, George and his mother decide to go with psychiatrist Dr. Monro's theory that George is "suffering a disorganization of the nerves."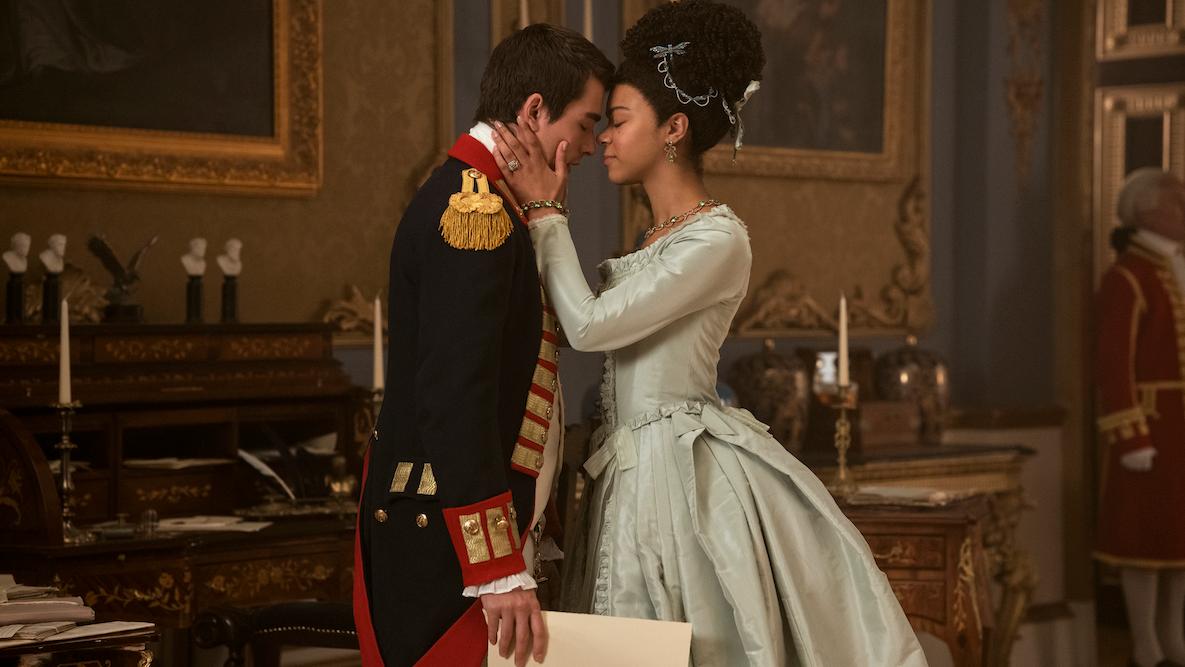 Article continues below advertisement
George undergoes all types of torturous treatments — including ice baths, leeches, and shock therapy — all in hopes of getting better for his new wife.
"I didn't know a woman could be so beautiful ... She's terrifyingly clever," George says of skipping his wedding night. "That is the problem. If she were ugly, if she were dull, I might feel up to the task. ... Her perfection is matched only by my deformity. She belongs as far from me as she can get."
Eventually, Queen Charlotte and King George consummate their marriage (they end up having 15 kids together!), and Charlotte discovers George's "secret" soon after. She attempts to help him on her own, but as seen in the Bridgerton series, George hides his mental illness from the public until his final days.
Article continues below advertisement
It is believed that the real-life King George III had bipolar disorder.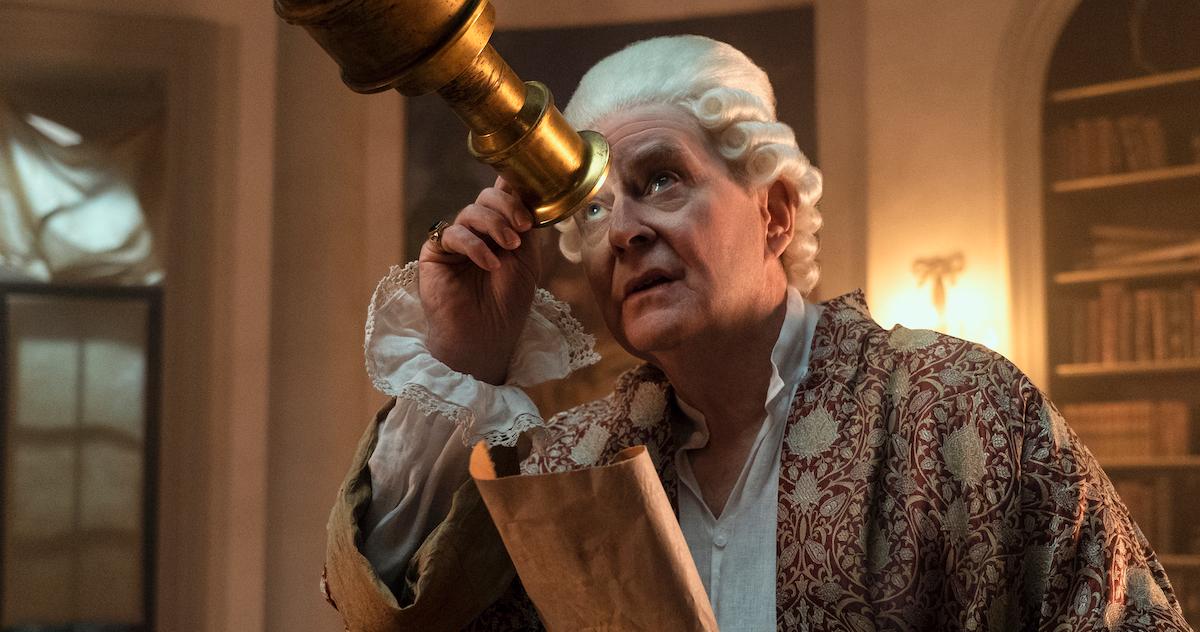 According to BBC News, historians have believed that King George III had "porphyria," a genetic blood disorder. However, more recently, studies have linked his erratic behavior to bipolar disorder.
In a research project based at St George's, University of London, using thousands of George III's own handwritten letters, it was found that during his episodes of illness "his vocabulary became much more complex, creative and colorful."
"These are features that can be seen today in the writing and speech of patients experiencing the manic phase of psychiatric illnesses such as bipolar disorder," the outlet explained.
Golda Rosheuvel, who plays Queen Charlotte, told Insider, she never discussed King George's condition explicitly with the show's creator, Chris Van Dusen, since Bridgerton is not historically accurate.
"Back then in the 1800s, they wouldn't have known what bipolar was," Golda said. "The unknown of that would be terrifying, I think. The outbursts would be terrifying."
She continued, "In public, it's very lavish. It's very fun. It's very naughty. It's very regal. There's a position of power. In private, I think you see her as a real human being who desperately, desperately, desperately loves her husband and is having to deal with the unknown."
Watch Queen Charlotte: A Bridgerton Story and Bridgerton on Netflix now.