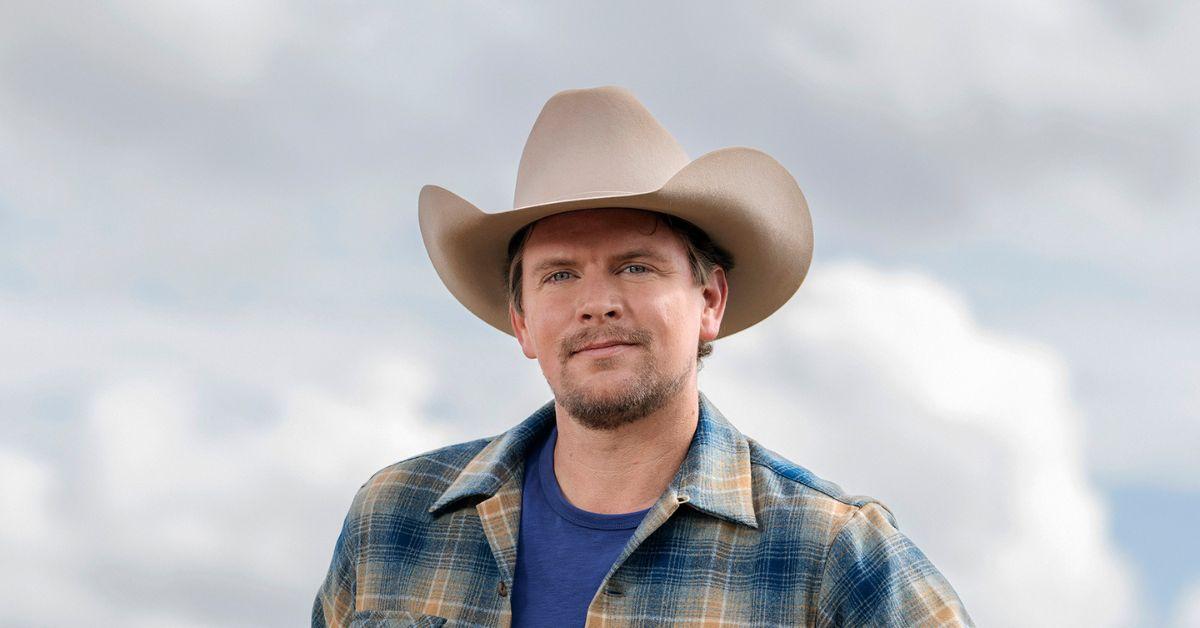 Landon Heaton From 'Farmer Wants a Wife' Says the Women Are "Way out of My League"
In the mid-2000s, Farmer Wants a Wife became a household phenomenon in the U.K. The series followed several farmers looking to meet their perfect match while keeping their beloved lifestyles on their respective farms. The dating competition expanded into several other countries, including the long-running Farmer Wants a Wife: Australia in 2007. And finally, in 2023, Fox brought it to the U.S.
Article continues below advertisement
Farmer Wants a Wife U.S. Season 1 aired on Fox on March 8, 2023. Fox enlisted country music icon Jennifer Nettles to host the show and brought in four eligible farmers for the women to duke it out for — Ryan Black (32), Allen Foster (32), Hunter Grayson (31), and Landon Heaton (35).
While the farmers in Farmer Wants a Wife are pretty attractive, Landon stands out from the group with his scruffy beard and dazzling blue eyes. So, who is Landon Heaton from Farmer Wants a Wife?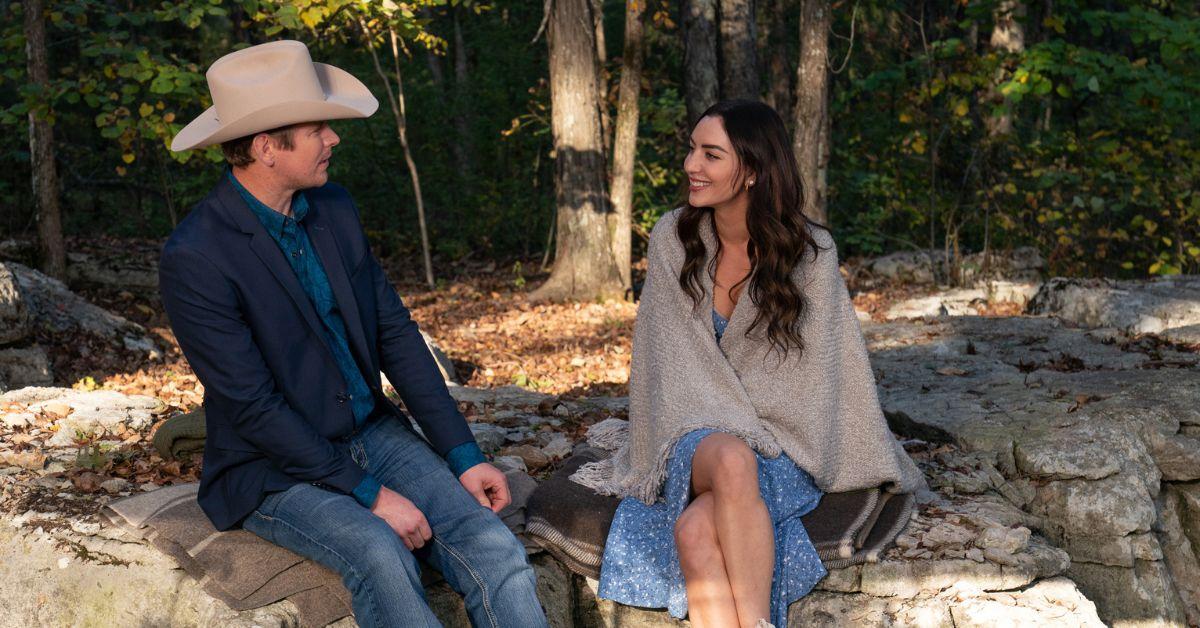 Article continues below advertisement
Where is Landon Heaton on 'Farmer Wants a Wife' from?
As its title suggests, each bachelor on Farmer Wants a Wife seeks one special lady to build their life with and start a family. For Landon, making a family looks like moving one of the city girls to his hometown in Oklahoma. Landon grew up in Alva, Okla., and seemingly never left. He also received his post-secondary education at Oklahoma State University before settling in his home.
Landon often shares his life with his Instagram followers. His posts include selfies of him always wearing a cowboy hat and discussing his new reality TV venture. In February 2023, he posted a reel of the Farmer Wants a Wife ladies and admitted he wasn't worthy of any of their time.
"I think it's safe to say, they are way out of my league 😂 #farmerwantsawife," Landon wrote under the post.
Article continues below advertisement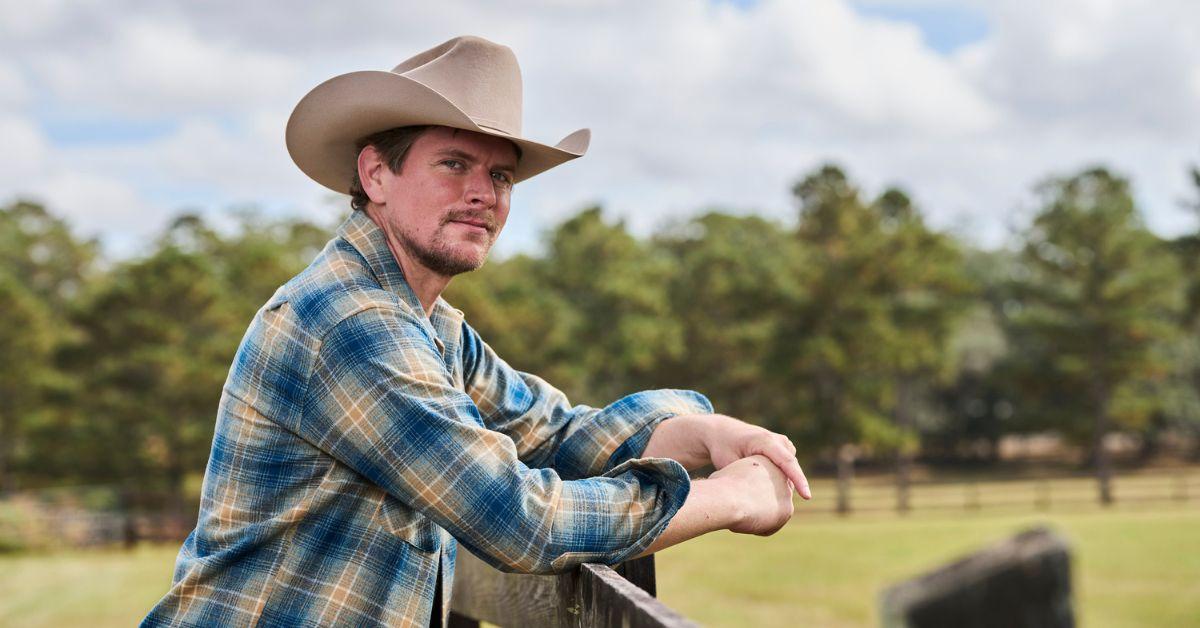 What does Landon Heaton do for a living?
Like the rest of his male castmates, Landon is a real farmer and has been for several years. He works as a Cattle Rancher and owns a 300-acre Cattle Ranch in Ava, Okla.
Article continues below advertisement
Additionally, Landon has a 40-acre farmhouse property, which fans of his TikTok account have seen already. On his platform, his posts include him discussing his dangerous job, his dog, and his adorable nephew, who helps Landon on his ranch. However, Landon's career doesn't interfere with all of his goals, as the farmer lives by the motto, "Work hard, pray hard, and you'll be happy," per his Instagram bio.
Article continues below advertisement
On the show, Landon said he was looking for someone who would be just as "family-oriented" as he is now. However, the Cattle Rancher professed that his shyness might hinder him from finding what he wants.
"I can handle being thrown off a horse," Landon says on Farmer Wants a Wife. "I can handle being run over by a steer. Nothing makes me nervous. But they're scaring me."
We'll have to wait and see if Landon develops better flirting skills before the end of the season. For now, fans are living for how "camp" and cute the series has been so far.
Farmer Wants a Wife airs new episodes Wednesdays at 9 p.m. EST on Fox.