The Internet Is Already Obsessed With Lechonk From 'Pokémon Scarlet' and 'Violet'
Lechonk from 'Pokémon Scarlet' and 'Violet' has already stolen our hearts as one of our favorite new Pokémon in the upcoming game.
There's nothing like a new Pokémon trailer to kick off a morning. On June 1, 2022, Nintendo unveiled a second trailer for the newest mainline games in the series, Pokémon Scarlet and Pokémon Violet. As one might expect, there will be plenty of new Pokémon to catch and train in this all-new region.
Article continues below advertisement
Aside from the three adorable new starters, one of the new Pokémon in Scarlet and Violet comes in the form of Lechonk. The game isn't even out yet, and Lechonk is already the internet's new favorite. What do we know about Lechonk and the rest of the new Pokémon joining us on our adventures?
Article continues below advertisement
Lechonk is one of many new Pokémon being added in 'Scarlet' and 'Violet.'
An all-new Pokémon adventure awaits in Scarlet and Violet. This upcoming Nintendo Switch game takes place in a new Spain-inspired region. Trainers will be able to traverse a vast open world to catch, train, and battle plenty of new PokéDex additions.
Like any good Pokémon game, Scarlet and Violet feature new starters. There's the Grass-type feline Sprigatito, the Fire-type crocodile-like Fuecoco, and the Water-type duck Quaxly. Of course, they aren't the only new Pokémon being introduced.
Article continues below advertisement
The June 2022 trailer teases several new Pokémon with information on each of them. One of them is the normal-type hog named Lechonk. The official Pokémon site describes it as "a gourmand with an excellent nose." It uses its keen sense of smell to find grass and Berries suitable for consumption. Though it appears chubby, Lechonk is comprised mostly of muscle developed from its never-ending quest for food. No, literally. It walks around so much searching for food that it's stronger than it looks.
Article continues below advertisement
Fans are already falling head over heels for this chonky boi. One person tweeted, "Lechonk is objectively the best name for a pig Pokémon that ever was." Many find its insatiable appetite all too relatable. In fact, Lechonk is already trending on Twitter at No. 8 worldwide as of writing.
In less than a day since its introduction, Lechonk has already become a new favorite among prospective Scarlet and Violet players. Though all eyes may be on Lechonk, there are still new more Pokémon.
The June 2022 trailer for Scarlet and Violet officially unveiled the respective Legendaries and their corresponding box art. Scarlet features Koraidon while Violet has Miraidon headlining. Though little is known about these two new legendaries, they are said to possess powers that surpass that of many Pokémon already in existence.
Article continues below advertisement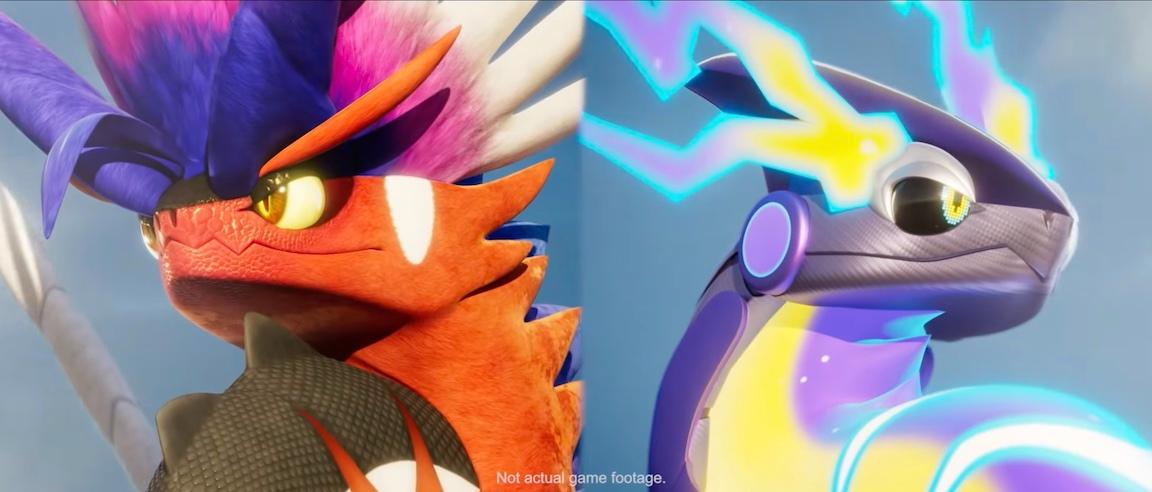 Other new Pokémon include the electric-type mouse Pawmi, which can discharge electricity from its feet and paws. There's also a grass/normal olive Pokémon named Smoliv. This timid creature uses its slick and bitter oil to slow down its opponents in order to flee.
More information on these new Pokémon, as well as their evolutions, will certainly come soon. Pokémon Scarlet and Pokémon Violet will be released on Nov. 18 on the Nintendo Switch.