Logan Paul and JiDion Get Into Some Beef With Each Other — Their Feud, Explained
What's the beef between YouTubers Logan Paul and JiDion? The two of them got into an altercation leading up to Logan's upcoming boxing match.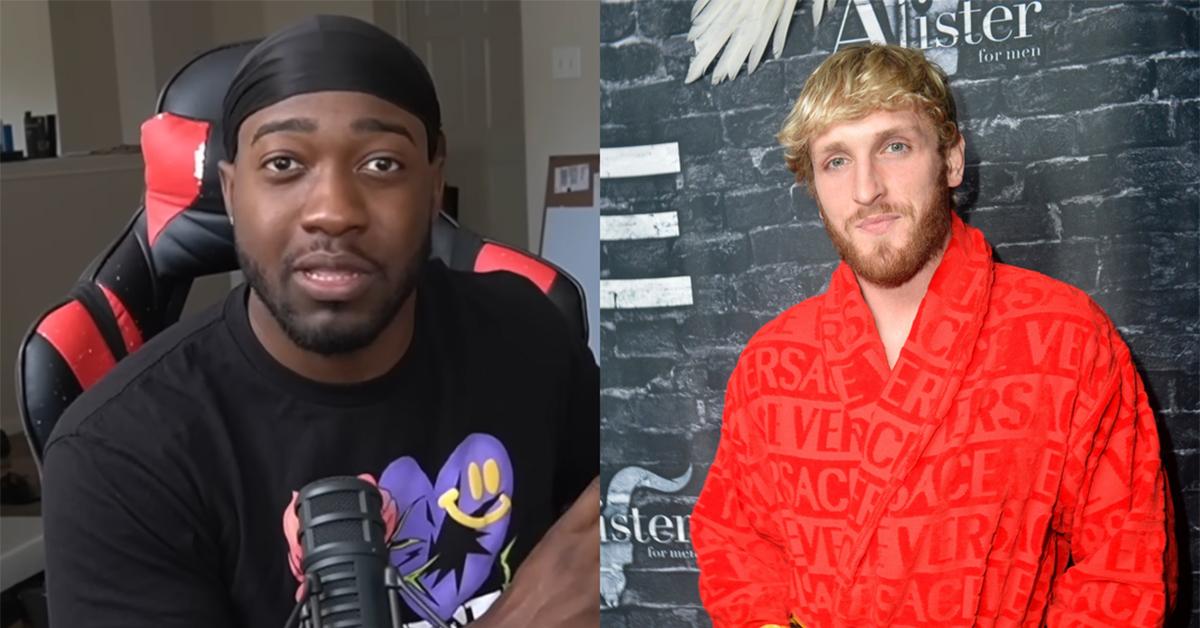 The Gist:
Controversial influencers Logan Paul and JiDion spark some beef following a press conference.
JiDion approached Logan backstage and brought up old jokes as he asked about the conflict between Logan's brother,Jake and boxer KSI.
JiDion responds by reigniting the controversy behind CryptoZoo.
Article continues below advertisement
By now, we're no strangers to the scandals and controversies surrounding YouTubers and influencers on the internet. However, few have reached the level of infamy that Logan Paul has achieved in his career. Having gotten started on Vine back in 2013, he would go on to host a pranking channel on YouTube that once held a massive following. However, he began losing favor with the public with several counts of offensive and insensitive content.
Having added professional boxing to his resume, Logan continues to make all sorts of headlines for all the wrong reasons. Unsurprisingly, that has landed him in the crosshairs of other online celebrities as well.
As of late August 2023, he's got beef with JiDion, a fellow YouTuber with an equally-controversial rap sheet compared to Logan. What exactly went down between them? Here's what we know about their newly-formed feud.
Article continues below advertisement
What's the beef between Logan Paul and JiDion?
The fight came right off the heels of a heated press conference for the upcoming Prime Card boxing match between Logan and MMA Dillon Danis, with YouTuber KSI and pro boxer Tommy Fury also facing off on the same card. The conference alone resulted in table-flipping and name-calling, already generating tension before JiDion was even part of the picture.
Shortly after, JiDion approached Logan and his entourage in a backstage confrontation caught on camera.
Article continues below advertisement
JiDion gets into it almost immediately by approaching Logan for an interview.
"Logan, can we switch seats real quick?" JiDion asked. Reportedly, JiDion was referencing a previous interaction with him in which Logan asked him to switch seats at a UFC event that took place in April 2023.
Apparently, that was all it took to set Logan off. He responded by calling JiDion a "two-faced b----".
Article continues below advertisement
Sparks flew instantly between the two influencers as JiDion started grilling Logan about supposedly not defending his brother Jake against comments made by KSI. Things seem as if they were coming to blows before JiDion is asked to leave. While he does walk away from the conversation before things get too heated, he was still quick to add fuel to the fire.
"I know who I got my 100K on now," JiDion teased right after speaking with Logan.
JiDion brings up Logan's CryptoZoo controversy in the wake of their feud.
Far from letting things go from that point, JiDion posted a follow-up to the drama. In an Instagram Live, JiDion claims that he's placing $100,000 on Dillion Danis to beat Logan in their upcoming match.
"If Dillon Danis wins, I'm going to give all my earnings to the CryptoZoo losers," he boasted.
Article continues below advertisement
JiDion is directly referencing Logan's culpability in the release of an NFT-based game back in September 2021. The game was reportedly part of a major cryptocurrency scam in which Logan essentially defrauded investors and consumers while using earnings from the game to purchase large amounts of cryptocurrency. Though he has reportedly promised to refund $1.3 million in consumer losses, he has not made any such payment as of this writing.
Because of this, JiDion hopes to put his money where Logan's mouth is. Logan's Prime Card fight against Dillon Danis will take place on Oct. 14.