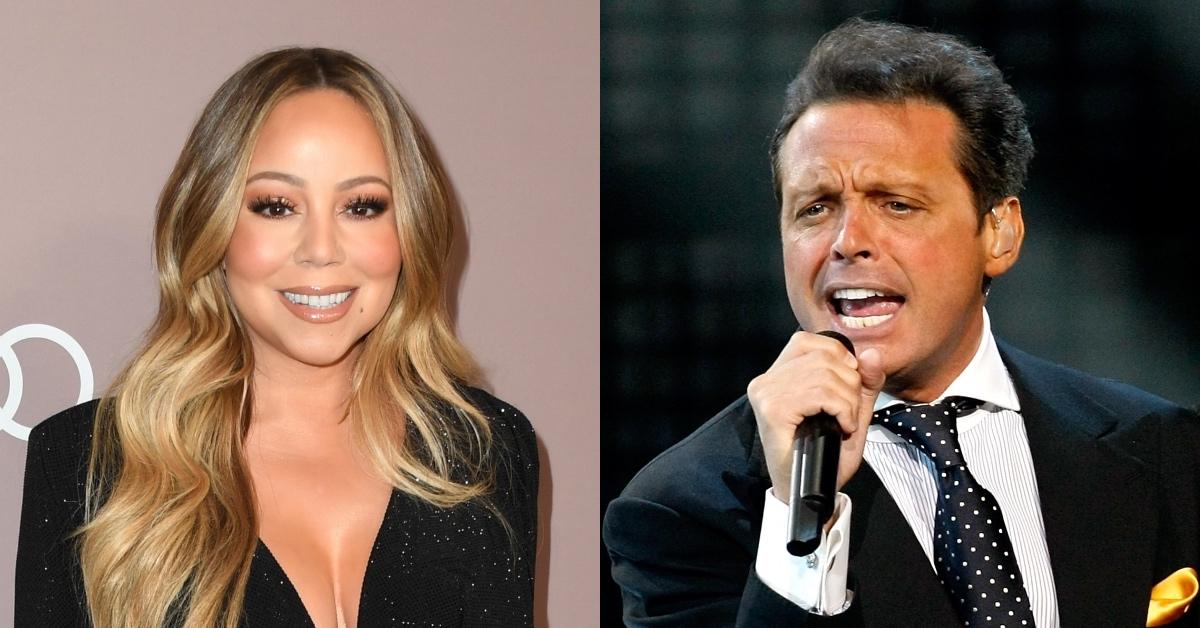 Mariah Carey on Her Fling With Luis Miguel: "We Were Both Aries, and We Vibed Energetically"
They seemed like a match made in heaven. Mariah Carey and Luis Miguel (real name: Luis Miguel Gallego Basteri) had their first date in 1998 in Colorado, about a year after the "Vision of Love" singer announced her split from music executive Tommy Mottola.
Season 3 of Netflix's Luis Miguel: The Series delves into the historic love affair, looking back at the couple's most glamorous periods and the less titillating ones. So, what went down between Mariah and Luis Miguel? Here's their relationship timeline.
Article continues below advertisement
Mariah Carey and Luis Miguel dated between 1998 and 2001.
Mariah met Luis Miguel, dubbed "El Sol de México," in 1998, at the height of her divorce proceedings from Tommy Mottola, the man she would later describe as a "completely controlling father or warden."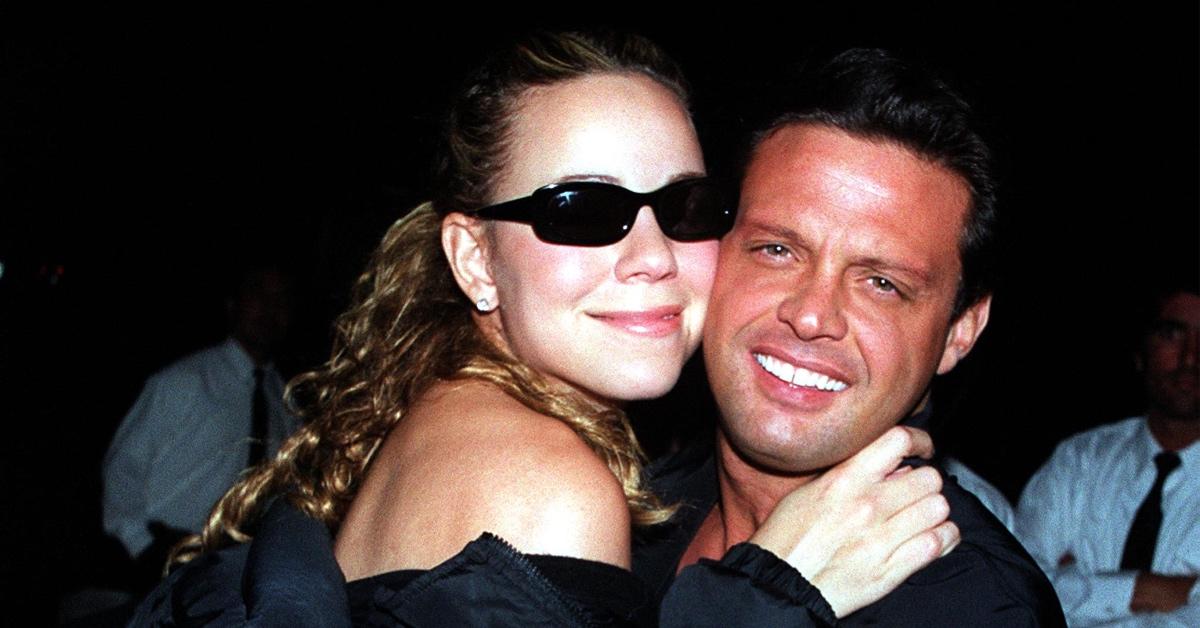 Article continues below advertisement
In the winter of 1998, Mariah embarked on a trip with her nearest and dearest to Aspen, Colo. She didn't know Luis Miguel was in town — but her real estate agent and his buddy did.
"One year, for Christmas, I took a whole chosen family of close friends to Aspen. Unbeknownst to me, the real estate agent who handled my Aspen rental had gotten together with a coworker to set me up on a blind date," Mariah writes in her 2020 memoir, The Meaning of Mariah Carey.
But the first date didn't go spectacularly.
"I was like, 'Who is this guy?'" Mariah recalls, adding, "I could see the potential for adventure in him. Though he needed to smooth the hair down first."
Less than 24 hours later, Luis's assistant showed up on Mariah's doorstep with a Bulgari diamond necklace. Mariah quickly realized that dramatic gestures were part of the appeal. As she writes, "I soon learned that was his way; he was an authentic, over-the-top Latin lover."
Article continues below advertisement
Mariah Carey and Luis Miguel's timeline is murky, but Mariah shared a few key details in her memoir.
"We were both Aries, and we vibed energetically," Mariah writes.
Mariah recounts leaving their respective security detail behind to go on wild adventures, spending time in Luis's mansion built on an 8.9-acre site in Playa Bonfil, Acapulco, Mexico, and enjoying the luxury of being frequently serenaded by a mariachi band.
"He would often have a full mariachi band serenading us while we had dinner outside on a warm Mexican evening," Mariah goes on.
Article continues below advertisement
As Mariah writes, Luis frequently splurged on fabulous gifts.
But the "elusive chanteuse" briefly touches on the downsides of the relationship, too. As she writes, cultural clashes were frequent, and Luis's reluctance to accept Mariah's heritage didn't help either. His mood swings posed another irresolvable problem.
Article continues below advertisement
"At his best, Luis was generous, spontaneous, and passionate, but at his worst he was erratic and anxious, and had a dark cloud hanging over his head," she writes. "After three years, I knew it was time for us to part ways."
Unfortunately for fans, Luis Miguel keeps his private life tightly under wraps.
Season 3 of Luis Miguel: The Series is available on Netflix now.