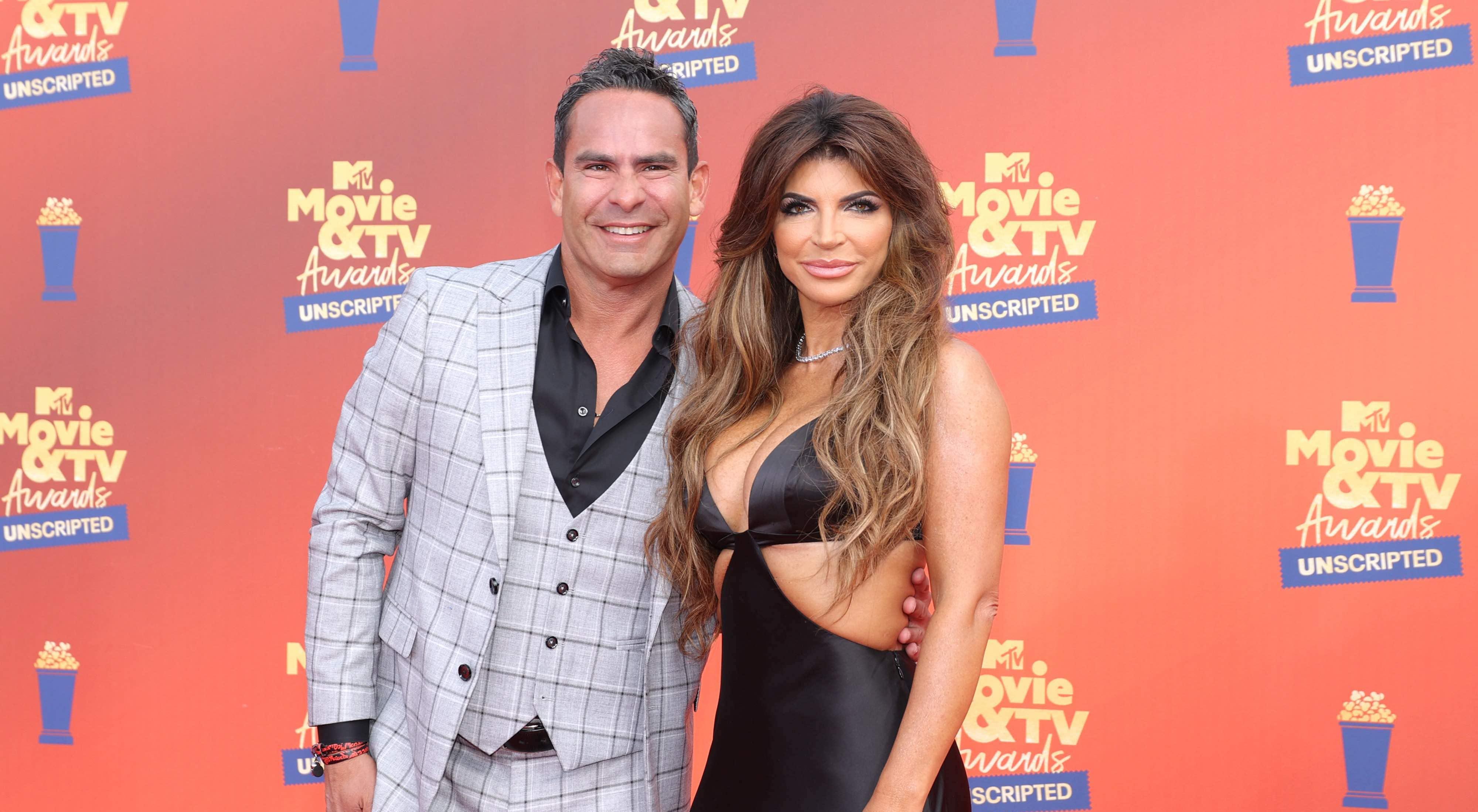 Teresa Giudice and Luis Ruelas Are Married! Details on Their Blended Family
Article continues below advertisement
After a 10-month engagement, Teresa and Louie officially tied the knot in New Jersey on Saturday, Aug. 8, 2022. The newlyweds were married in front of over 200 guests, including their kids. With that said, let's meet Louie's children!
Article continues below advertisement
How many children does Luis Ruelas have?
Ahead of their flashy wedding, Teresa and Louie moved in together; the couple purchased a $3.35 million home in Feb. 2021.
Now, the lovebirds are ready to raise their blended family under one roof with Teresa's four daughters — Gia, Gabriella, Milania, and Audriana — and Louie's two sons he shares with ex-wife Marisa DiMartino, Nicholas and Louie Jr.
Louie's son, Louie Jr., graduated from Northern Highlands Regional High School in June 2021. He doesn't appear to live at home full time because, like Gia, he is a college student; however, when Louie Jr. is home, he often heads to Mountain Creek with his father and participates in the various Spartan races, including the sprint and the beast.
Article continues below advertisement
As for Nicholas, he is autistic and lives at his family's home year-round. In June 2022, Louie shared on Instagram that Nicholas had celebrated many milestones, including turning 21 and graduating from Tappan Zee High School.
Article continues below advertisement
"Nicholas, you illuminate our lives in a million ways; your smiles, your witty humor, your huge heart, your love for information, your curiosities, your soft and gentle soul that loves without judgment or ego," Louie wrote in the caption.
"You are the angel who has brought me to my knees as a man, and it's because of you that I let go and let love lead my life," he concluded. "The world is waiting to see your wonders, so spread your wings and fly, Nicky. Beyond proud of you."
What is Luis Ruelas's net worth?
According to nuordertech.com, Louie's net worth is estimated at around $2 million.
Most — if not all — of Louie's wealth is generated from Digital Media Solutions Group (DMS), the Florida-based digital marketing company he co-founded in 2012 with Joe Marinucci, Fernando Borghese, Matt Goodman, and David Shteif.
Article continues below advertisement
Luis "Louie" Ruelas
Businessman, TV personality
Luis "Louie" Ruelas is a successful businessman and reality TV personality. He currently acts as the executive vice president of business development for his company, Digital Media Solutions. He is best known for being the husband of Teresa Giudice, the star of Bravo's Real Housewives of New Jersey.
Birth date: April 23, 1975
Birthplace: New York
Children: Nicholas (born 2001) and Louie Jr. (born 2003)
Spouse: Marisa DiMartino (div. 2011), Teresa Giudice (m. 2022)
The firm uses its proprietary technology to develop "a more efficient advertising ecosystem" and help its clients "connect with high-intent consumers interested in their products and services."
He currently acts as the executive vice president of business development for DMS.