Luke Arrived on the Set of 'Summer House' With Ciara — But Will They Leave Together?
Luke Gulbranson broke up with his ex-girlfriend of three years before joining the cast of 'Summer House.' Has he found someone else since then?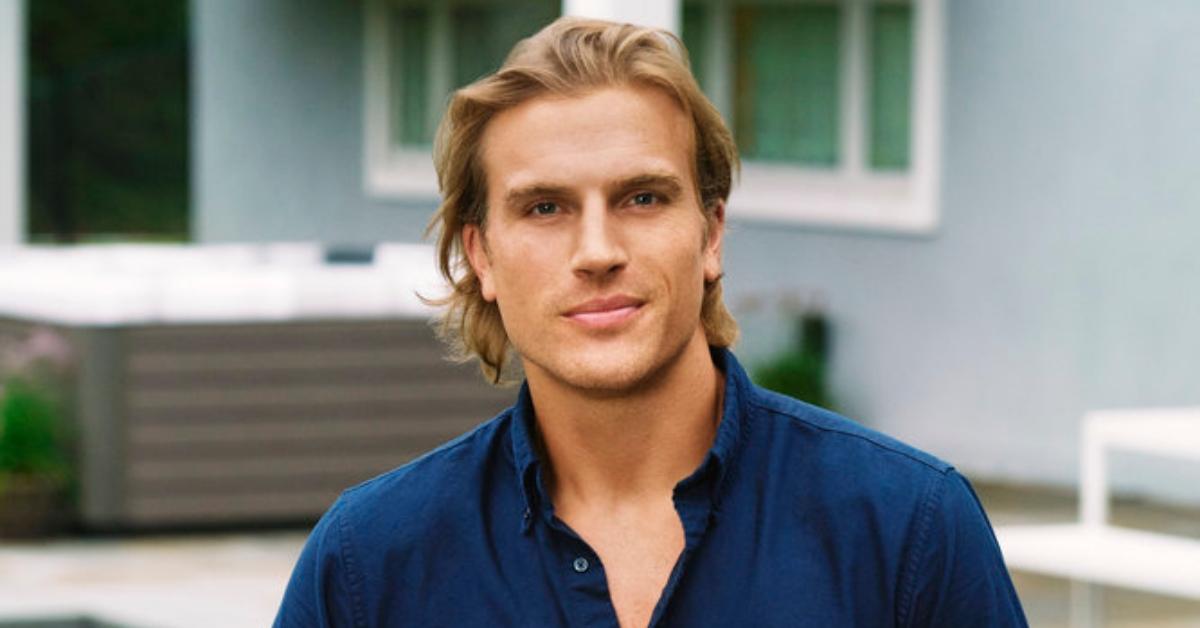 R_Co. founder Luke Gulbranson made his first appearance on Summer House in Season 4, and drama immediately ensued. Having just gotten out of a three-year relationship, he likely saw the hit reality TV show as an opportunity to broaden his horizons, expose himself to new experiences, and move on from his ex-girlfriend. As loyal viewers of the show might remember, his insistence on not settling down caused a great deal of friction between him and co-star Hannah Berner.
Article continues below advertisement
Luke Gulbranson was dating a mystery woman for about three years.
As a reality TV show star, Luke revealed some information about his personal life. There are a few exceptions, however. He spoke about the emotional turmoil triggered by the sudden ending of his three-year relationship on a few occasions in Season 4, but he rarely ever mentioned his ex-girlfriend by name, and no one seems to know much about her or the official timeline of their relationship.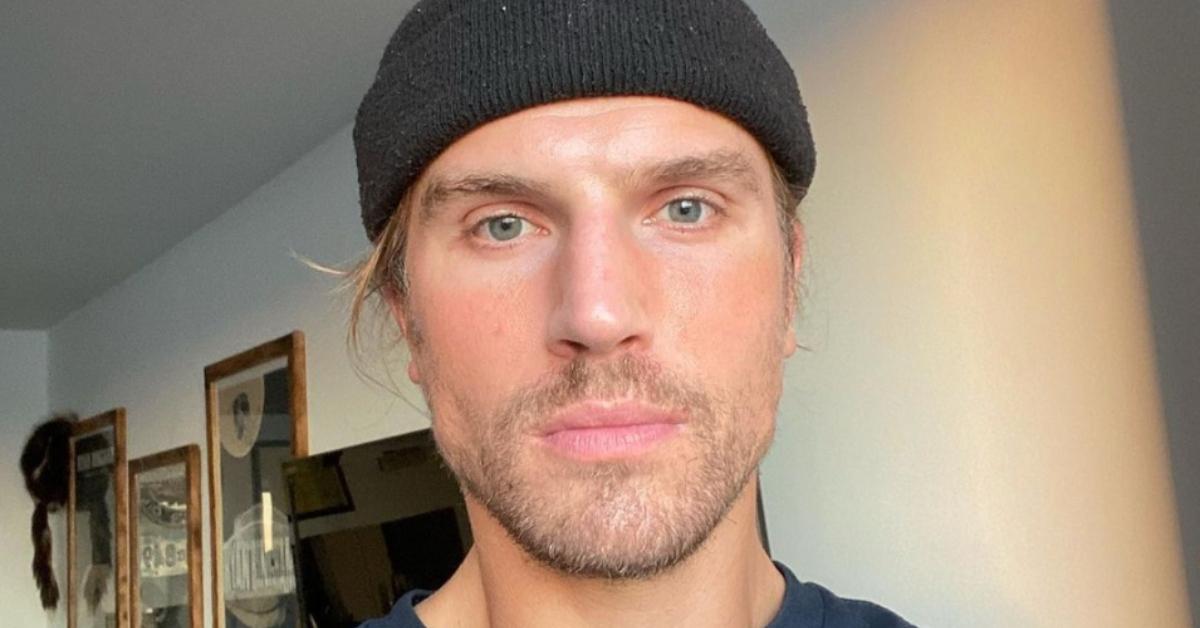 Article continues below advertisement
"We're in New York and I'm single and going through a f-----g breakup coming out of my three-year relationship and having bought an engagement ring. Of course I'm going to see other people," Luke explained in a Season 4 preview.
The breakup did, to some extent, impact the way Luke's relationship with Hannah panned out. Determined to make the most of his newly-found singledom, Luke approached the prospect of plunging himself into something more serious with a great deal of wariness.
"I care about Hannah and, what if we hook up and then I go and live my life, being single, and then, I end up hurting her?" Luke remarked in a Season 4 preview.
Article continues below advertisement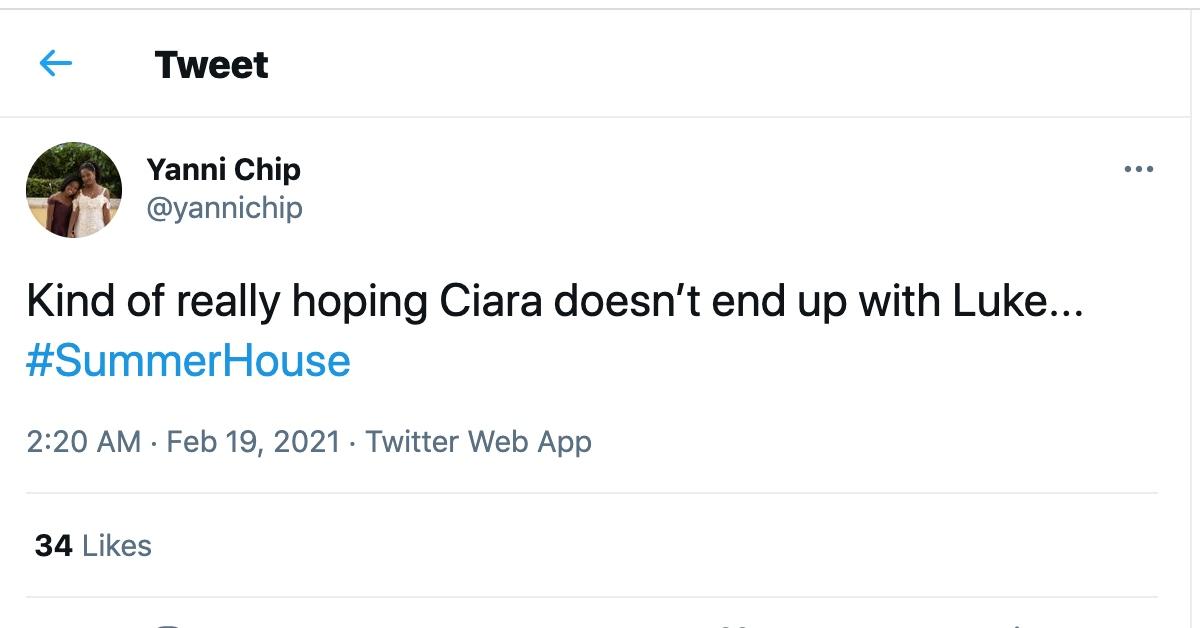 So, who is Luke dating now?
In the summer of 2020, Luke arrived at the Summer House villa with model and travel nurse Ciara Miller — which immediately caused a stir...and opened. up questions about when he broke up with his ex.
"Andy, he talks to me every day. We are best friends. He loves me. Not one mention of this girl, so when she walked in, I was flabbergasted," Hannah said, summing up the predicament in a recent episode of Watch What Happens Live With Andy Cohen.
Article continues below advertisement
Season 5 offers a rare glimpse into the love triangle-like predicament between Luke, Ciara, and Hannah, who is still determined to prove that they are more than just friends.
Article continues below advertisement
According to some fans, Luke might be dating Lindsay Hubbard.
On Dec. 26, 2020, Lindsay posted a photo indicating that she and Luke might be a couple, which likely gave way to the new rumor. What's more, Lindsay reportedly refused to invite Hannah to her New Year's Eve party, which might signal that things are about to become more serious between her and Luke.
Luke is the brains behind R_Co., a brand specializing in fragrance, jewelry, and apparel.
As the founder and designer of R_Co., Luke creates quality apparel, fragrances, and jewelry that pays homage to two of his favorite places in the world, Northern Minnesota and New York. The raw, brazenly minimalistic aesthetic makes his products stand out.
Catch new episodes of Summer House Thursdays at 9 p.m. ET on Bravo.