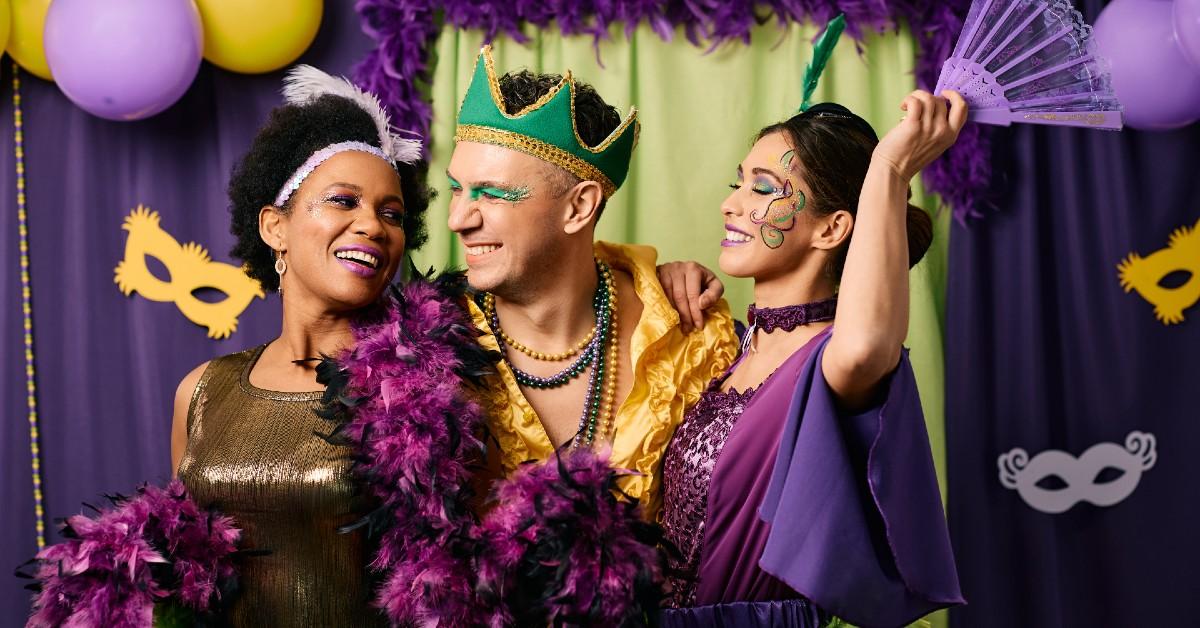 Let the Good Times Roll! Celebrate Fat Tuesday With Our List of Mardi Gras Instagram Captions
Floats and flambeaux, colorful beads (hope for vintage glass ones!) and coconut throws, king cakes and beignets. Though Mardi Gras — aka Carnival or Carnaval — has Roman Catholic ties, the blissfully gaudy holiday dates back thousands of years to pre-Christian pagan celebrations.
Over a month after the Carnival season commences (Three Kings Day), the highly-anticipated Fat Tuesday — or Shrove Tuesday — is honored the day before the religious season of Lent kicks off. It's a time where people indulge in drinking and eating (lots of meat, dirty rice, and pancakes) prior to the ritual fasting.
Article continues below advertisement
Whether you're participating in the gluttonous last hurrah in New Orleans, Rio de Janeiro, or on living room couch, you'll surely want festive Instagram captions to decorate your green, purple, and gold-hued Mardi Gras photos. From cutesy bead- and food-related captions to influential quotes, pick from our list of Mardi Gras-themed social media inscriptions. Laissez les bons temps rouler!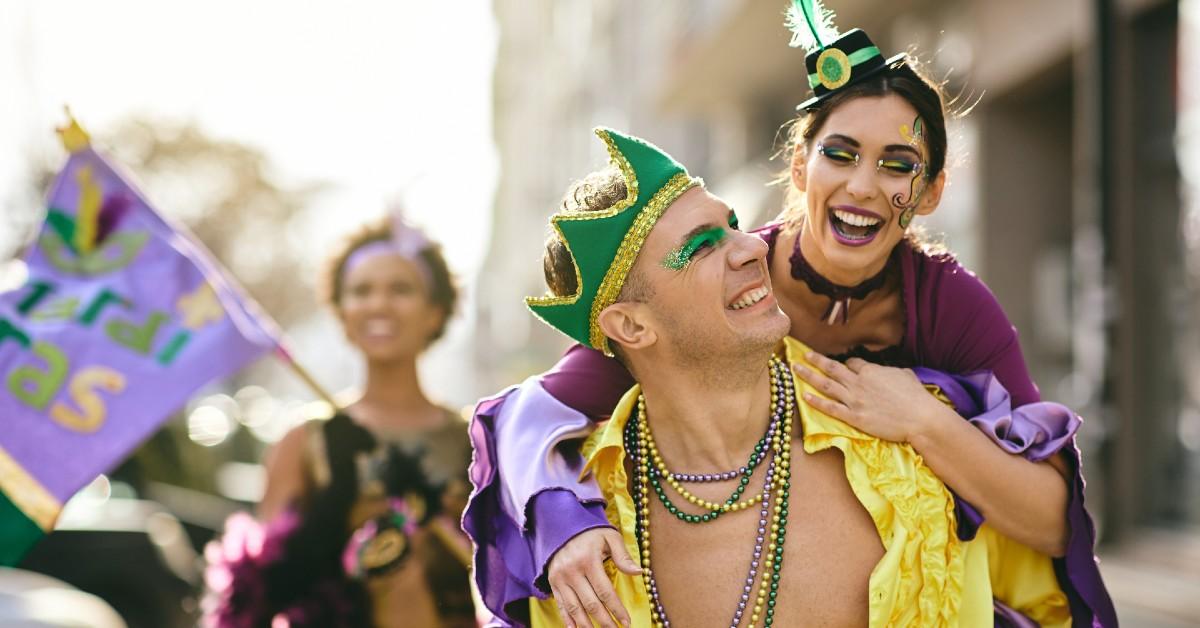 Article continues below advertisement
A celebratory list of Mardi Gras-themed Instagram captions.
1. These plastic beads? Yeah, I earned 'em.
2. Before you leave the house, look in the mirror and throw on some beads.
3. Beads and glitter make everything better.
4. Every Tuesday should be a fat one.
5. Don't rain on my Mardi Gras parade.
6. A po' boy is the only boy for me.
7. Let the good times roll!
8. On Tuesdays we wear green, purple, and gold.
9. I'm coconuts for these throws.
10. If you saw me reaching for more king cake, no you didn't.
11. Having my king cake and eating it too.
12. Just add glitter.
13. Above all, don't jambalaya to yourself.
14. Gumbology, the study of gumbo. It's first grade, Spongebob!
15. King cakes, and beignets, and pancakes, oh my!
16. Throw me a bead, will you?
17. Feeling the sparkly Mardi Gras fantasy!
18. Category is: Beads.
19. The amount of beignets I consumed is between me and God.
20. Calories don't count on Mardi Gras.
Article continues below advertisement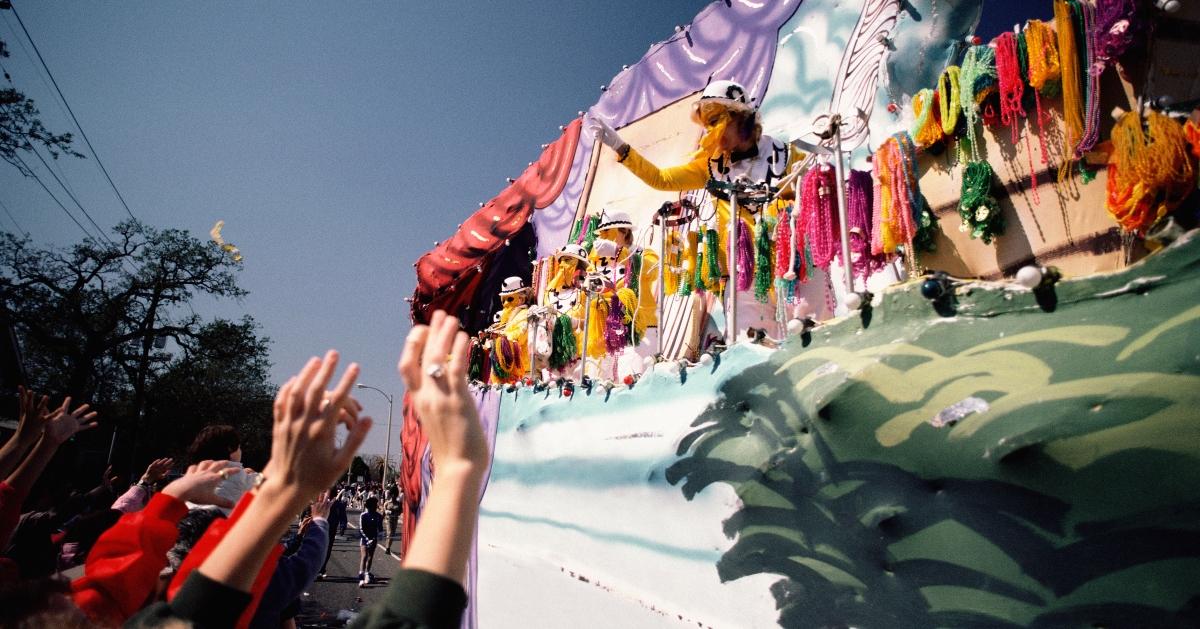 These Mardi Gras-inspired quotes are the perfect addition to any festive Instagram photo.
21. "There is no place on Earth even remotely like New Orleans. Don't even try to compare it to anywhere else." — Anthony Bourdain
22. "There's no place like New Orleans." — Harry Connick Jr.
23. "If you love New Orleans, she'll love you back." — Drew Brees
24. "Some girls are just born with glitter in their veins." — Paris Hilton
25. "New Orleans is like the bad-kid island in Pinocchio." — Jonah Hill
26. "An American has not seen the United States until he has seen Mardi Gras in New Orleans." — Mark Twain
27. "It's a great party, and anyone who doesn't enjoy Mardi Gras is not of this world." — Franklin Alvarado
28. "Mardi Gras is the love of life. It is the harmonic convergence of our food, our music, our creativity, our eccentricity, our neighborhoods, and our joy of living. All at once." — Chris Rose
29. "It's in our soul to have Mardi Gras." — Arthur Hardy
30. "The purpose of life is to live it, to taste experience to the utmost, to reach out eagerly and without fear for newer and richer experience. ― Eleanor Roosevelt