Martha Mitchell, Whose Life Story Served as the Inspiration Behind 'Gaslit,' Died in 1976
Martha Mitchell, the whistleblower widely adored for her no-filter approach and plethora of quotable moments, died in 1976. What was her cause of death?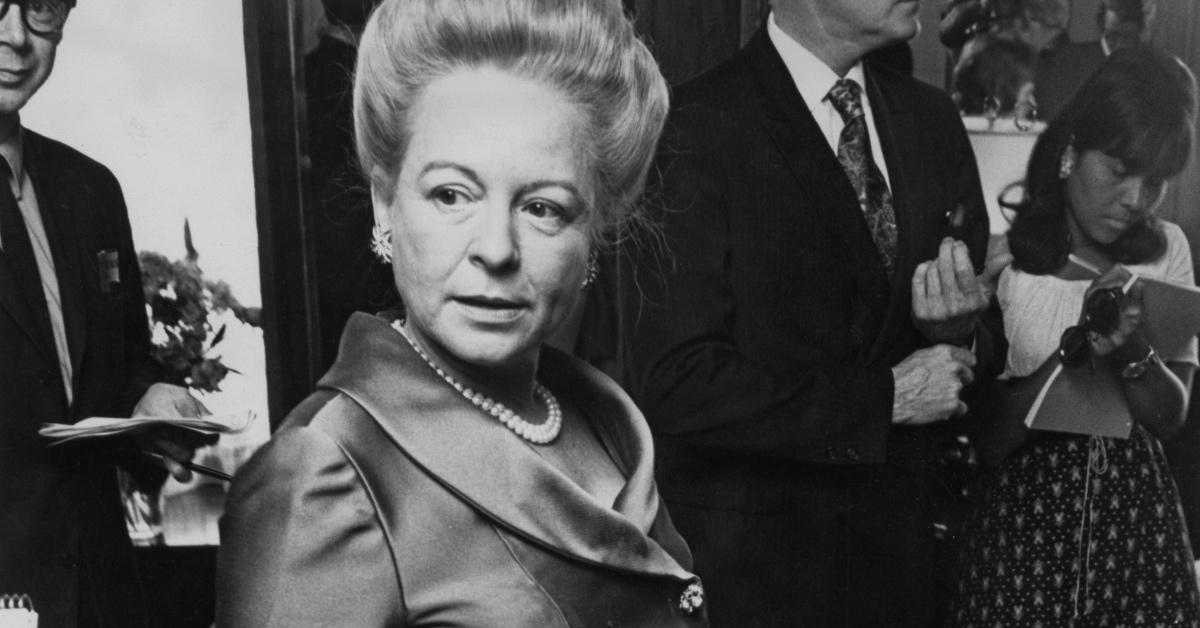 The eccentric life of Martha Mitchell has long fascinated history buffs and beyond. Nicknamed "Martha the Mouth" and "Mouth of the South," the teacher, secretary, and socialite entered the spotlight in the 1960s, treating the press to top-notch quotes at every available opportunity. The wife of former U.S. Attorney General John N. Mitchell, Martha is frequently credited as the whistleblower who predicted the Watergate scandal. Martha died in 1976. What was her cause of death?
Article continues below advertisement
Martha Mitchell, whose life story inspired 'Gaslit,' died in 1976. What was the cause of death?
Born on Sept. 2, 1918, to a cotton broker and a drama teacher, Martha attended Pine Bluff High School, Stephens College, the University of Arkansas at Fayetteville, and the University of Miami. She married twice. Her second husband, former U.S. Attorney Mitchell, was a close friend of former U.S. President Richard Nixon and served 19 months in prison for his role in the Watergate break-in and coverup, for which Martha is credited as a whistleblower.
Martha died in 1976, and her cause of death was multiple myeloma, or bone marrow cancer.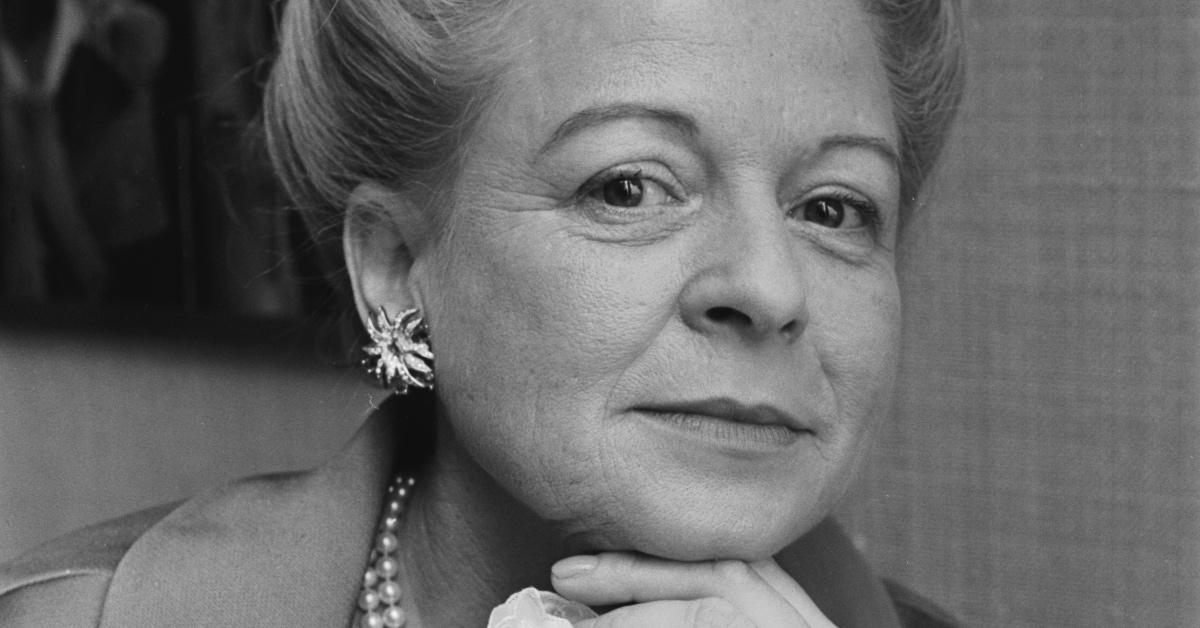 Article continues below advertisement
'Gaslit' offers a fictive rendition of Martha Mitchell's extraordinary life story.
Gaslit on Starz takes a look at Martha's life story. Starring Julia Roberts, Sean Penn, and Carlos Valdes, the show casts light on the circumstances surrounding Martha's kidnapping in 1972 and her role in breaking news about the Watergate burglary. A socialite with an unquenchable thirst for gossip, Martha earned a reputation for passing on information to the press before the Watergate scandal.
Martha Mitchell and her husband separated soon after the Watergate scandal broke out.
Martha became feared because of her wide list of contacts and reputation as a political pundit. As the employer of James W. McCord Jr. — a CIA officer who worked as the bodyguard of Martha's daughter, Martha Elizabeth Mitchell — Martha would have instinctively sussed out that her husband and the wider political apparatus were behind the Watergate break-in. Mitchell and the people close to the government made various attempts to stop Martha.
Article continues below advertisement
Things started to look shaky for the Mitchells in 1972. Mitchell resigned from his role as Nixon's campaign manager on July 1, 1972, citing the need to spend more time with his family. Articles scrutinizing Martha's alleged alcohol addictions and mental ill-health started appearing in print en-masse. Martha and her husband opted for separation in 1973, which, with this story being set in the 1970s, didn't benefit Martha too much.
Article continues below advertisement
"Bye-bye. I'm free, free as a bird. I'm going to have a ball in New York," Martha apparently told Washington Post in 1972. She gave another quote later on, telling the same outlet that "[Mitchell] walked out and left me with $945."
Martha reportedly received the multiple myeloma diagnosis in 1975. She died at the Memorial Sloan Kettering Cancer Center in New York on May 31, 1976, aged 57. By then, her name had more or less faded into obscurity. Martha's funeral was attended by admirers, and one of the floral arrangements spelled out "Martha Was Right."
Catch new episodes of Gaslit on Sundays at 8 p.m. EST on Starz.