Farmer Matt Brings Country Charm and an Open Heart to 'Queer Eye'
Matt Moreland from 'Queer Eye' welcomed the Fab Five into his home and heart. Here's what you need to know about his life on the farm!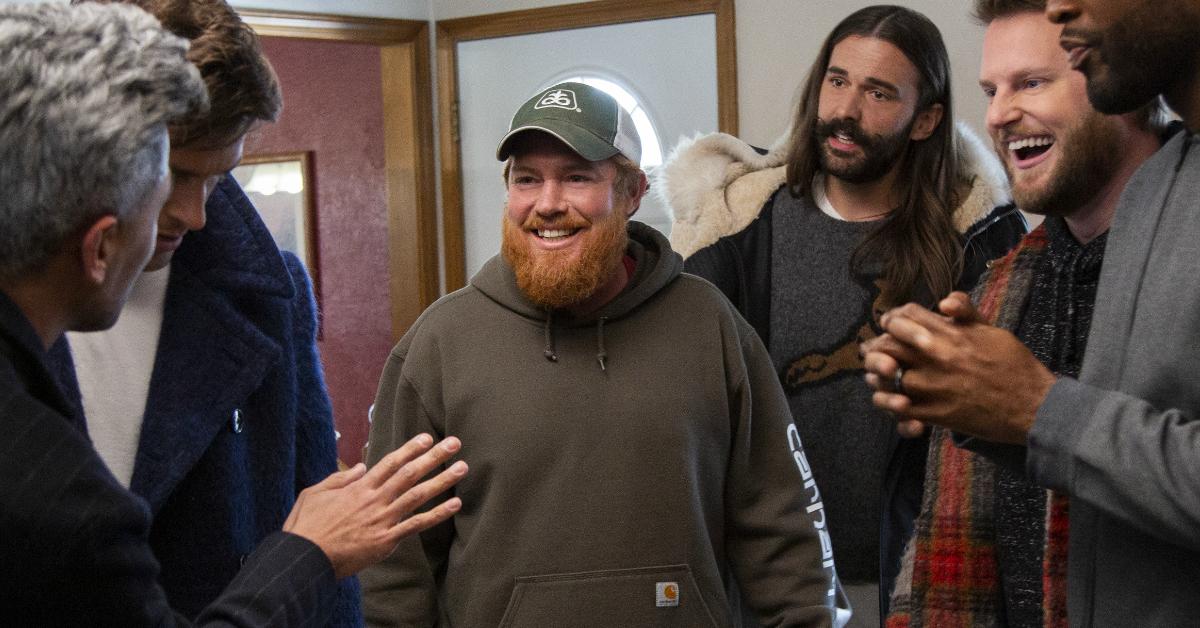 Season 4 of Queer Eye has only just started streaming on Netflix, but we're already loving this season's heroes! Matt Moreland, aka "Farmer Matt," made us a little nervous in the trailer when he said he'd "never had an in-depth conversation with a gay person before," but as we've since seen, this country fella is anything but closed-minded.
Article continues below advertisement
Who is Matt Moreland from Queer Eye? 
He's a fourth generation dairy farmer living in the rural town of Harrisonville, Mo. The Fab Five paid a visit to Matt just one week after his divorce was finalized. Matt told the boys he was the first person ever in his conservative family to get a divorce. "And it was painful," he said during his Queer Eye episode. "It was embarrassing and not something I would wish on anybody."
Matt has a 6-year-old daughter and 2-year-old son with his ex-wife. The former spouses "co-parent very well," said Matt, "but it took a long time to get there."
Article continues below advertisement
Who nominated Farmer Matt for Queer Eye?
Matt's childhood friend, Lacey, nominated him for the show. As she explained in the episode, Matt "loves farming so much, that it's kind of the only thing that you use to identify Matt."
Lacey hoped that the Fab Five could show Farmer Matt how to make himself a priority even during the busy farming season.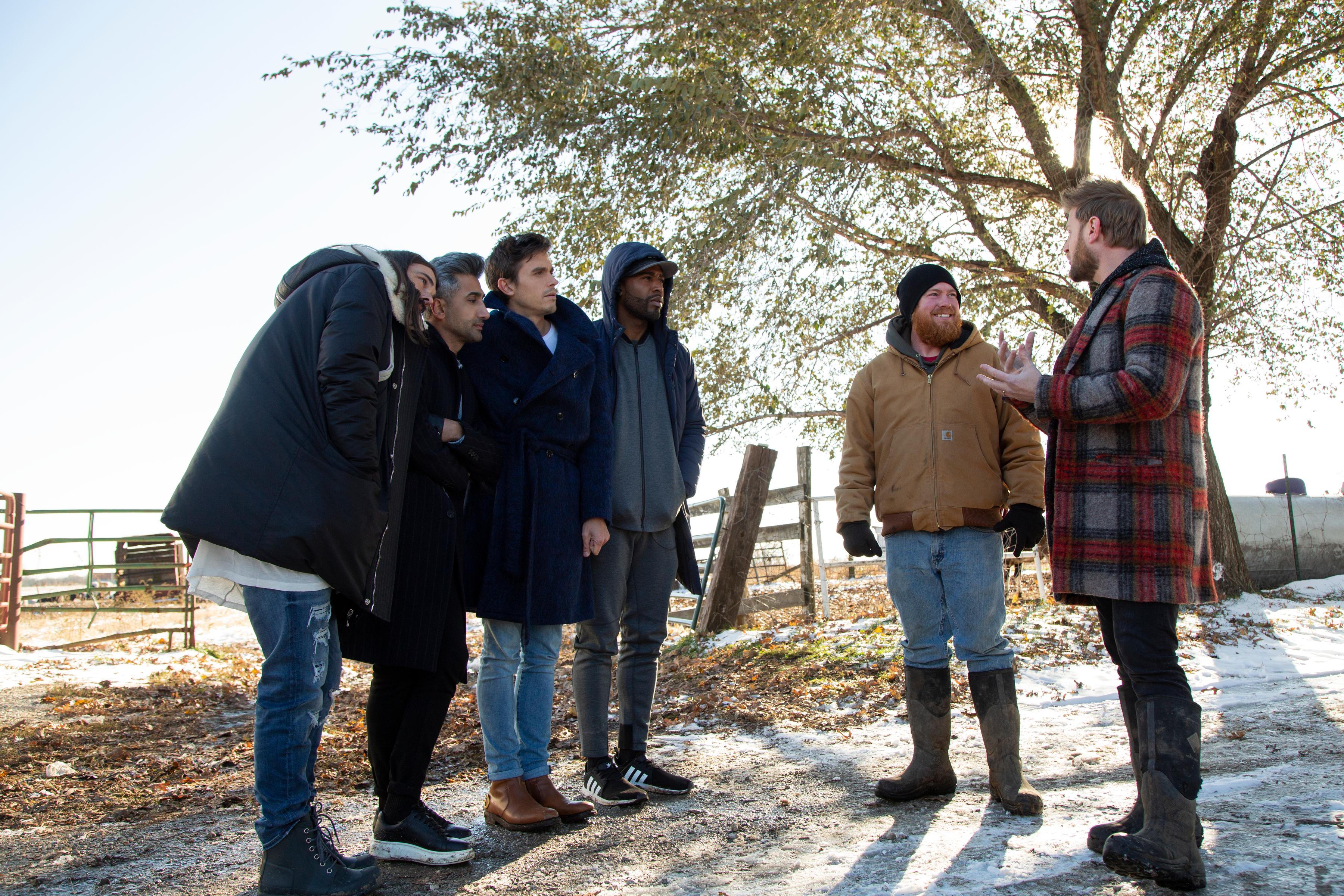 Article continues below advertisement
So how did Farmer Matt do with the Fab Five?
Fantastic, actually! The boys busted into Matt's farmhouse and embraced him in hugs. Bobby Berk asked if he was "overwhelmed," but Matt said "not at all" and showed the guys around his home.
"Thank you so much for this massive amount of change that I couldn't have done on my own, or I wouldn't have," said Farmer Matt. "I love it!"
Article continues below advertisement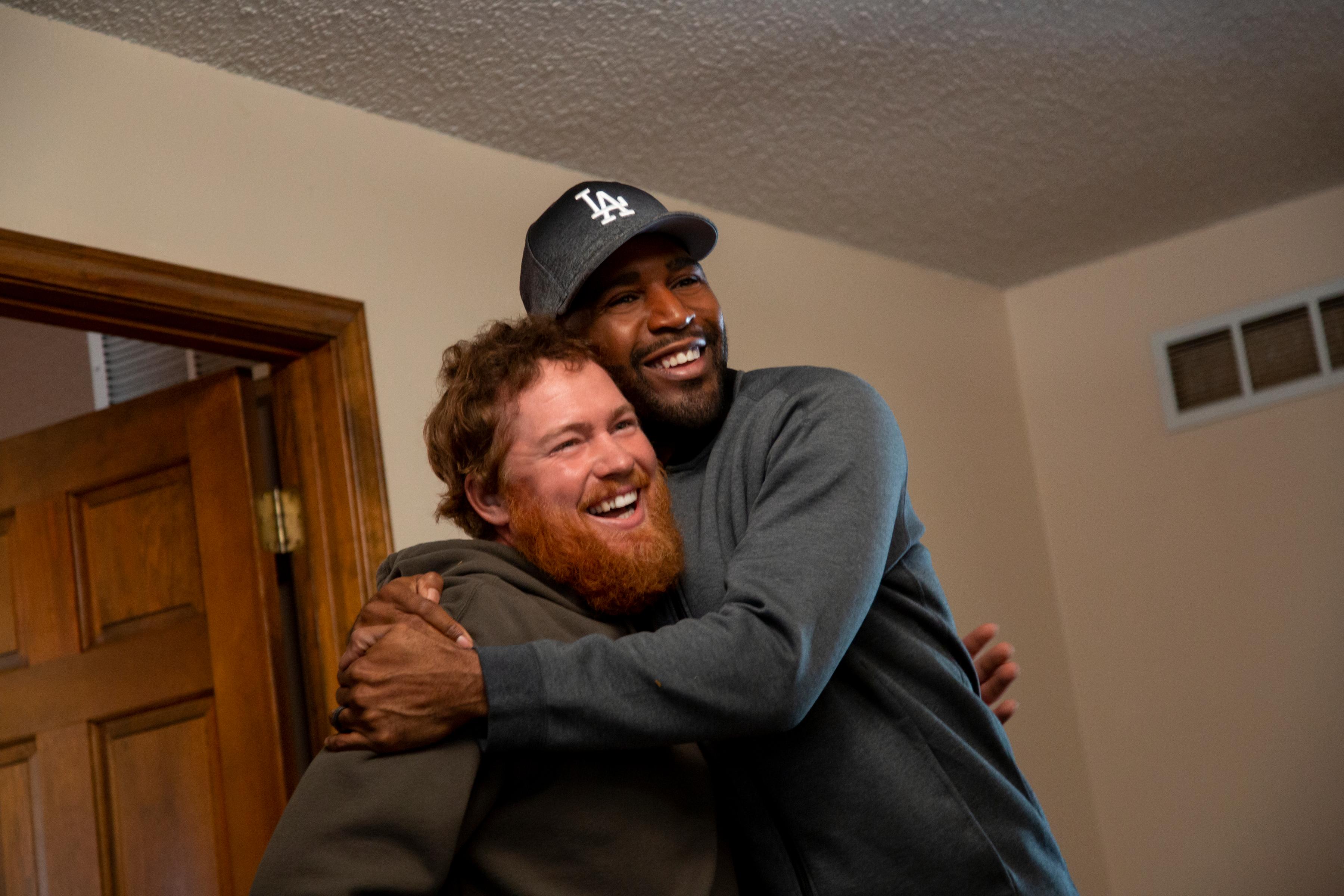 What's the deal with his farm? 
Matt and his family own the Red Barn Ranch, a working farm with cows, corn, and soy. In addition to livestock and crops, this space is a pumpkin patch, corn maze, picnic spot, pop-up petting zoo, and so much more.
Article continues below advertisement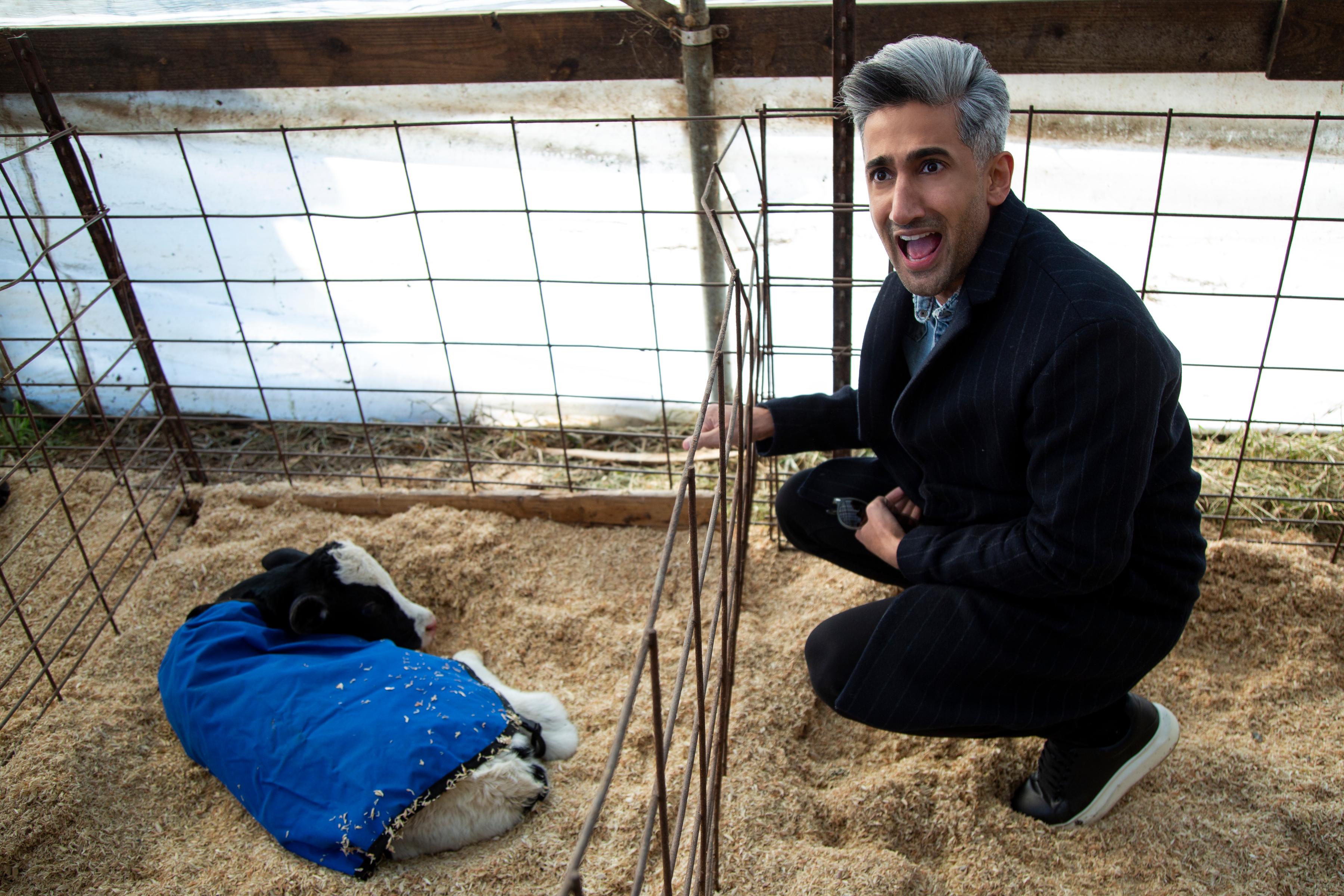 With the help of the Fab Five, Farmer Matt hosted his first farm-to-table dinner at the Red Barn Ranch.
"[This week] has been a lot of change," said Matt. "I look different, I feel different... I spent the last five days with five gay guys. That's something that I wasn't comfortable doing before."
"That's really big as well," said Karamo, adding that "the beauty of it is that you're open to [change]."
Article continues below advertisement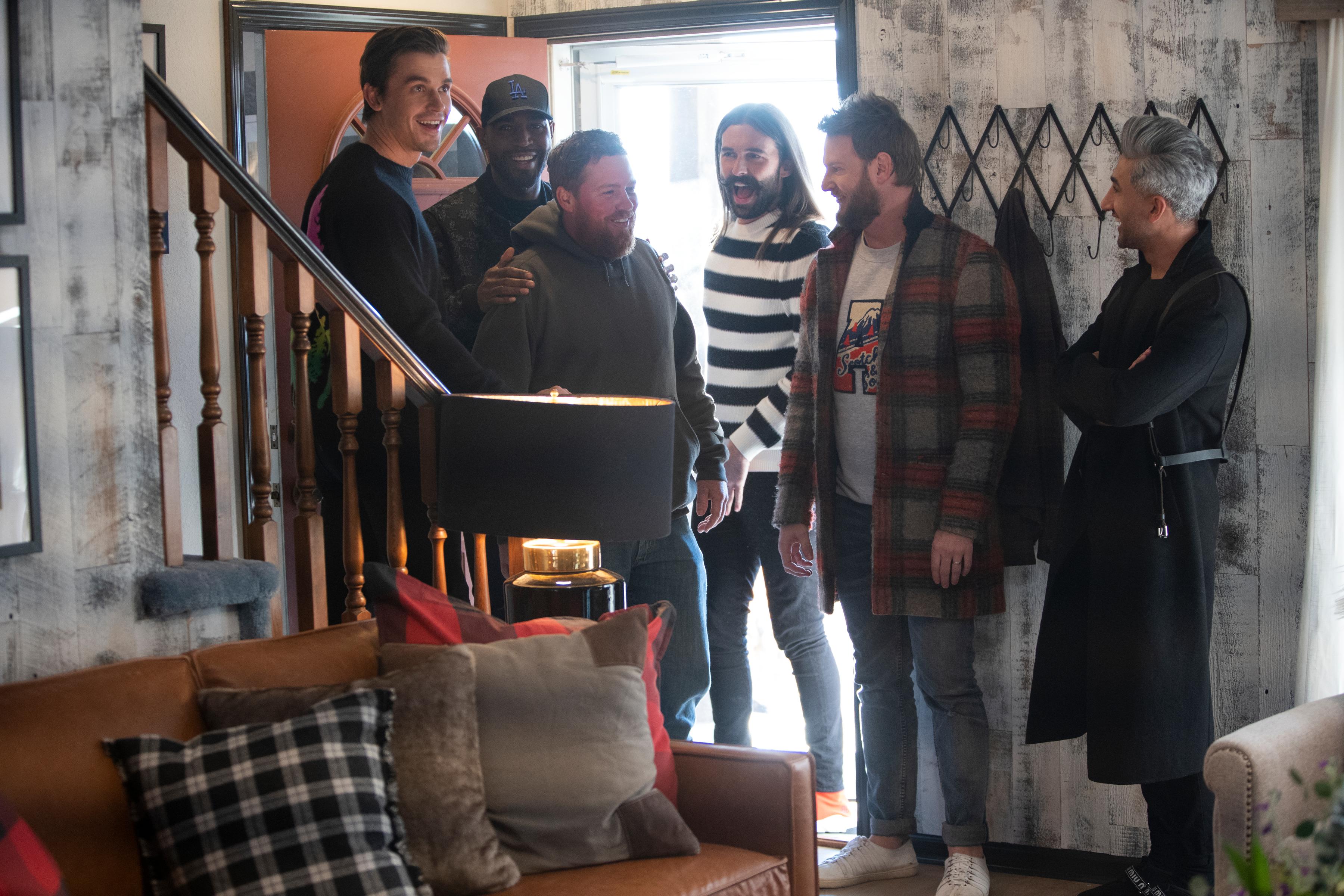 Want to learn more about Matt?
You can get information about visiting the Red Barn Ranch on their website and Facebook page. If you're in the Missouri area, it's a fantastic wedding or party venue!
Queer Eye Season 4 is now streaming on Netflix.