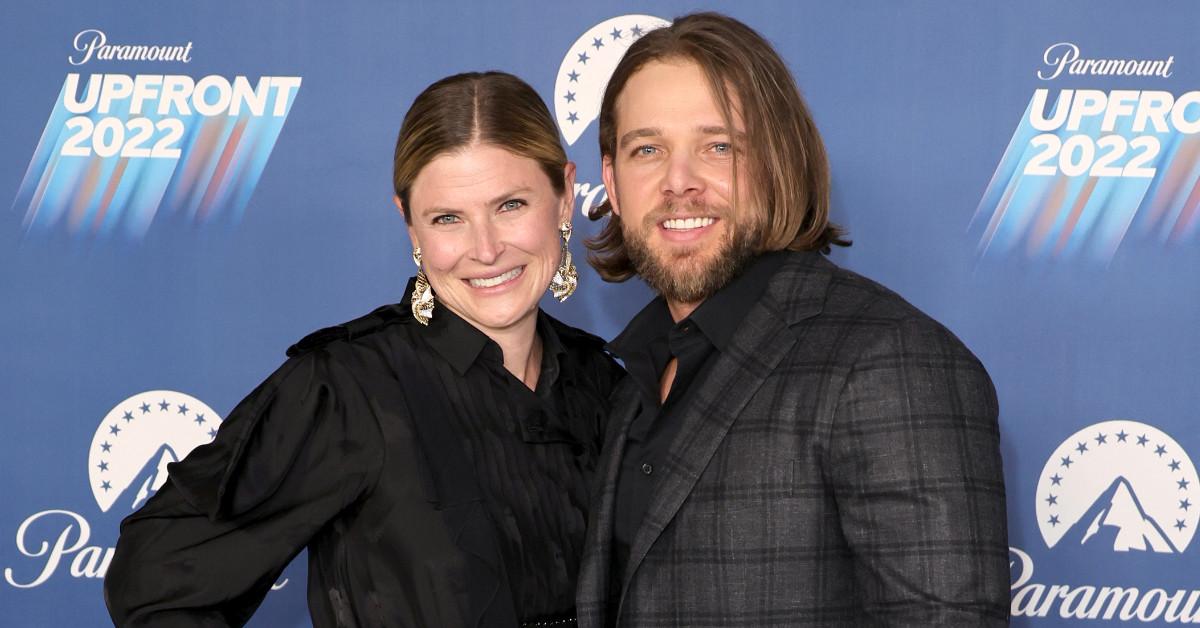 Max Thieriot Says Wife Lexi Helped Persuade Him to Star in 'Fire Country'
Max Thieriot's wife, Lexi, helped persuade him to star in the new CBS show 'Fire Country,' he says. Read more about their relationship.
Ahead of the series premiere of his new show Fire Country, actor Max Thieriot is giving props to wife Lexi Murphy and SEAL Team costar A.J. Buckley for helping him realize that he had to star in the firefighter drama, which he also co-wrote.
Article continues below advertisement
"A.J. had been saying throughout the process, 'Max, you've got to star in this. It's your show,'" Max told Emmys.com. "And then my wife said to me one day, 'You're gonna regret it if you don't.'"
Now Max, 33, is pulling double duty, starring on Fire Country and SEAL Team simultaneously. But it sounds like he has a rock-solid support system at home. Read on for everything we know about Max Thieriot's wife.
Max Thieriot is married to Lexi Murphy, whom he met as a teenager.
In March 2012, Max revealed that he and Lexi were engaged after seven years of dating. Even better, he popped the question during a two-week trip to the Caribbean, proposing where he and Lexi first met while on vacation with their families, according to Us Weekly.
Article continues below advertisement
"I think she expected it was coming," the then-23-year-old told Flaunt Magazine (via Us). "Then, she ended up thinking it wasn't going to happen because I waited a whole week before I asked."
Max and Lexi tied the knot in June 2013, and Kristen Stewart — Max's co-star in the 2004 family action movie Catch That Kid — attended the wedding, as People reported.
Article continues below advertisement
"Best weekend of my life," Max tweeted after the nuptials. "Married the most beautiful and amazing woman in the entire world."
Max and Lexi have two children. Their son Beaux was born in 2015, and their son Maximus came along in 2018, according to Outsider.
Article continues below advertisement
Filming two shows has been "crazy," but Max likes staying busy.
Max recently explained what it was like starring in Fire Country — which premieres on Friday, Oct. 7, at 9 p.m. on CBS — while staying employed on SEAL Team — the sixth season of which recently hit Paramount Plus.
"It's obviously a juggle, but thankfully, we started SEAL Team Season 6 before we started shooting Episode 2 of Fire Country, so I was able to work it right into the gap in between," he told reporters of the Television Critics Association last month, per Deadline.
Article continues below advertisement
"It's been crazy, but life's crazy. I got a couple of kids to throw in there and moving around up to Vancouver to shoot a TV show. But I'm young, and I can keep up. I like staying busy, so it works for me."
But Fire Country is a passion project for Max, who found inspiration in his Northern California hometown. "I had never tried pitching anything, or even finished writing anything before," he said. "I'm sort of a little bit of a hummingbird where I'll start on something, and then I'm off to like another idea. This started as one of those, but then I found myself so locked into it, and a lot of that is because it was personal, so it was easy to work on and create and move forward with."