'RHOP's' Mia Thornton Claims That She and Gordon Are Solid Amid Family Betrayal Claims (EXCLUSIVE)
Meet Mia Thornton's husband, Gordon. In an exclusive chat with 'Distractify,' the RHOP star says she and Gordon are solid amid news of family betrayal.
Article continues below advertisement
Although Mia is coming into her second season, it's been apparent since day one that the entrepreneur goes hard for her man. And in light of a recent revelation about the Thorntons being forced out of their business, Mia has showcased that she'll keep the same energy. So, what exactly happened with Mia and Gordon Thornton's businesses? Here's the full scoop.
Article continues below advertisement
On October 6, 2022, Mia Thornton took to Instagram to share news of Gordon's brothers financially betraying them.
Nobody wins when the family feuds. The goal of creating a family-run business to build generational wealth. However, when greed and envy become a factor, that all can go out of the window — a sentiment the Thorntons would likely agree with.
On Oct. 6, 2022, the 37-year-old shared the sad news of Gordon's brothers "revoking his access to the company's bank accounts" and withholding Mia's paychecks due to her loyalty to Gordon. This shady deed went down while Mia and Gordon were out of the country.
Article continues below advertisement
In case you didn't know, the couple owns multiple franchises of The Joint Chiropractic, where Mia joins him as a regional developer for the company. Gordon also owned McDonald's franchises from 1993 until 2012 when he became president, owner, and CEO of Giselle Executive Management.
Article continues below advertisement
The Joint Chiropractic website shares that Gordon and his brother, Marvin Thornton, own eight clinics across the Washington D.C. area. The business was initially started by Gordon, who previously was a multi-unit franchise owner with Massage Envy before investing in the company.
As for Marvin, he retired after 28 years in the military and accepted Gordon's invite to run the business.
In Mia's post, she shared that due to the shady move by Gordon's brothers, both she and Gordon's finances will be heavily affected.
"I've since learned that my salary will no longer continue past this next payroll cycle due to my unwavering loyalty to Gordon," Mia's post reads. "[T]he person who Gordon selected to run our empire and who he thought would be the one to care for me and the kids has now manipulated the organizational structure and robbed us of everything we own."
Article continues below advertisement
The post continues, "Gordon and I built this company from the ground up and brought on family members since 2013. Never would we think that after a decade of building generational wealth and opportunities, [it] would end up being taken from us overnight."
Naturally, some of Mia's co-stars and RHOP viewers have been sending the family prayers and well wishes for a solution.
"This sounds stressful! I'm sorry you all are going through this. … I hope and pray you all can work this out," Robyn Dixon commented.
"Praying for you, Mia," Ashley Darby wrote.
Article continues below advertisement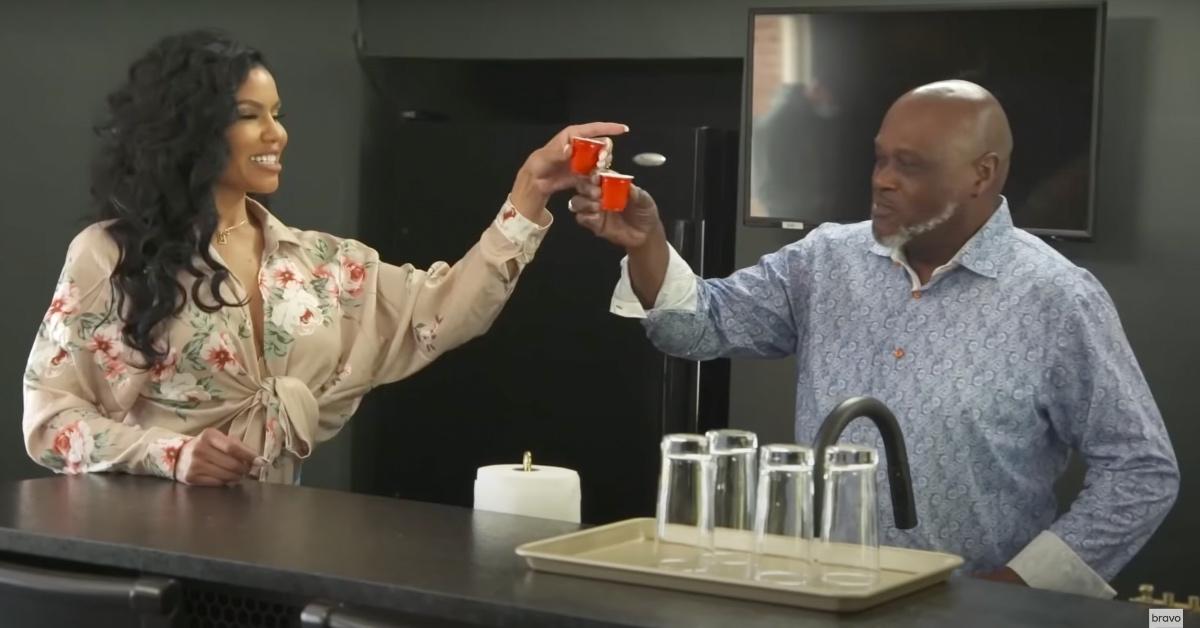 Mia Thornton's husband Gordon is a businessman with an impressive net worth estimate.
As of now, Reality Titbit reports that Gordon has earned a net worth of $100 million. Will Gordon be able to regain access to all his funds? Only time will tell.
Article continues below advertisement
Mia and Gordon Thornton have weathered many storms together and will continue to do so.
It's unfortunate to hear that Mia and Gordon are going through hard times with their business, especially since the couple had to deal with Mia's cancer scare. However, the couple remains devoted to one another.
"Because of my scare, [Gordon] obviously had a hard time coming through it," Mia exclusively told Distractify. "But, I think that he is back in the mix and living … he's amazing."
Article continues below advertisement
Mia also made it a point to share that the reality TV curse will not reign supreme with her marriage to Gordon.
"We're good. G just turned 70 and he's like fine wine, honey. Our marriage is amazing and y'all would have to go before G goes," Mia said while laughing.
Things on the business front are grim for the Thorntons, but we're sure the couple will be able to bounce back.
The Real Housewives of Potomac airs Sundays at 8 p.m. EST on Bravo.