Did Mitch McConnell Have a Stroke? Experts Weigh In
On Aug. 3, 2023, Mitch McConnell froze up again while speaking at a press event. Experts believe his July freeze-up was a mini stroke. Is he OK?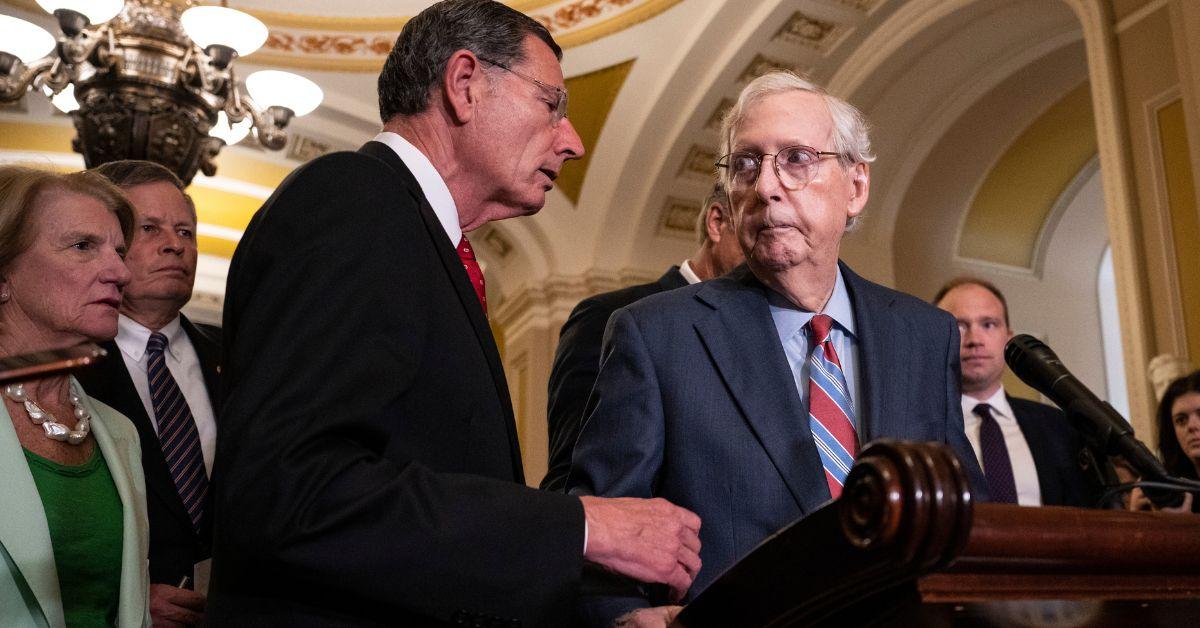 A video of Senate Minority Leader Mitch McConnell at one of his standard, weekly news conferences from July 26, 2023, continues to circulate the internet. On that day, McConnell, rather than finishing the recap, shut down and stopped talking. The senator remained frozen for a prolonged period of time, eventually stirring concern from those who were nearby.
When McConnell didn't reply to Senator John Barrasso, an aide guided him away, leaving many Americans concerned about the incident.
Article continues below advertisement
While McConnell was believed to have recovered from the July incident, on Aug. 3, 2023, he froze up at a press event once again and struggled to speak. Is Mitch McConnell OK?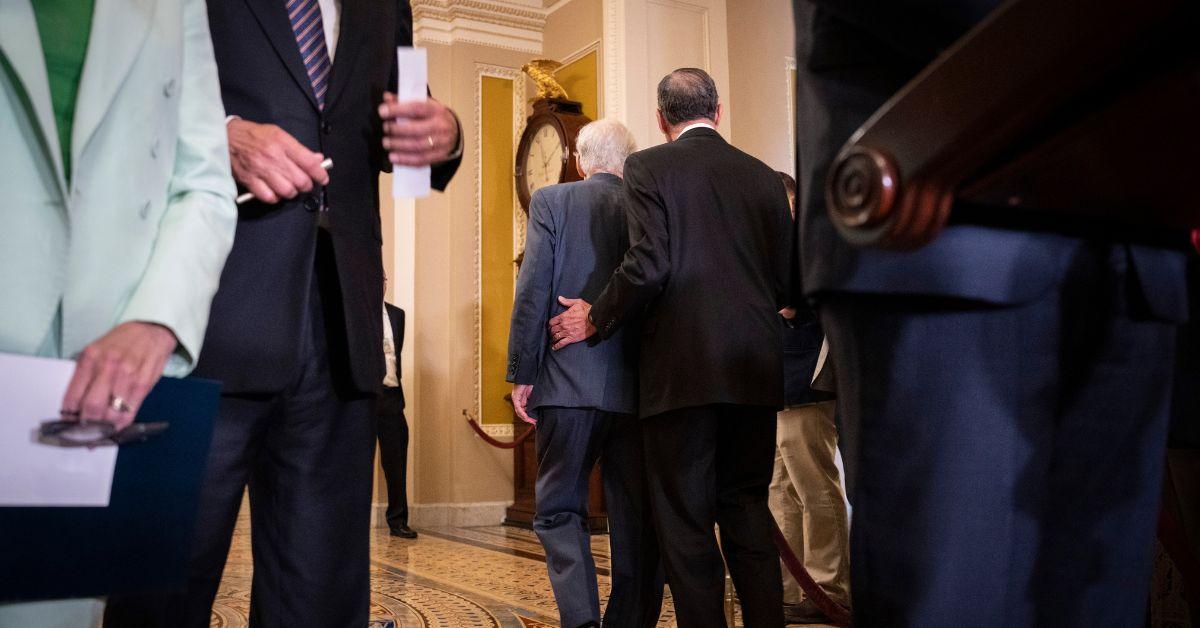 Article continues below advertisement
What happened to Mitch McConnell?
There has been speculation surrounding McConnell's health and well-being for several years. In the past, the senator suffered a concussion. In early 2023, he fell and was hospitalized. Doctors discovered that he had a head injury and broken ribs. McConnell had to undergo rehab before he could even return to the Senate.
The first mishap in front of the press definitely had people wondering if McConnell is doing OK.
McConnell told CNN that the freeze-up wasn't related to that fall. "I'm fine," he said.
An aide explained that the senator had "felt lightheaded and stepped away for a moment." They added, "He came back to handle Q and A, which as everyone observed was sharp."
Following the incident, McConnell was able to continue his duties, reportedly attending scheduled meetings and making it to some Senate votes.
Article continues below advertisement
But, on Aug. 3, 2023, McConnell's health was brought into question once again. During a press conference, McConnell froze after a question was posed regarding his running for reelection, CNBC reported. After about 30 seconds passed and McConnell hadn't provided a response, he was asked if he had heard the question. An aide then informed the media that they would need a minute before continuing.
While McConnell was able to come back and answer that question, his next response was short, and he brushed off the final question regarding Donald Trump's indictment in Georgia.
Article continues below advertisement
Is Mitch McConnell sick?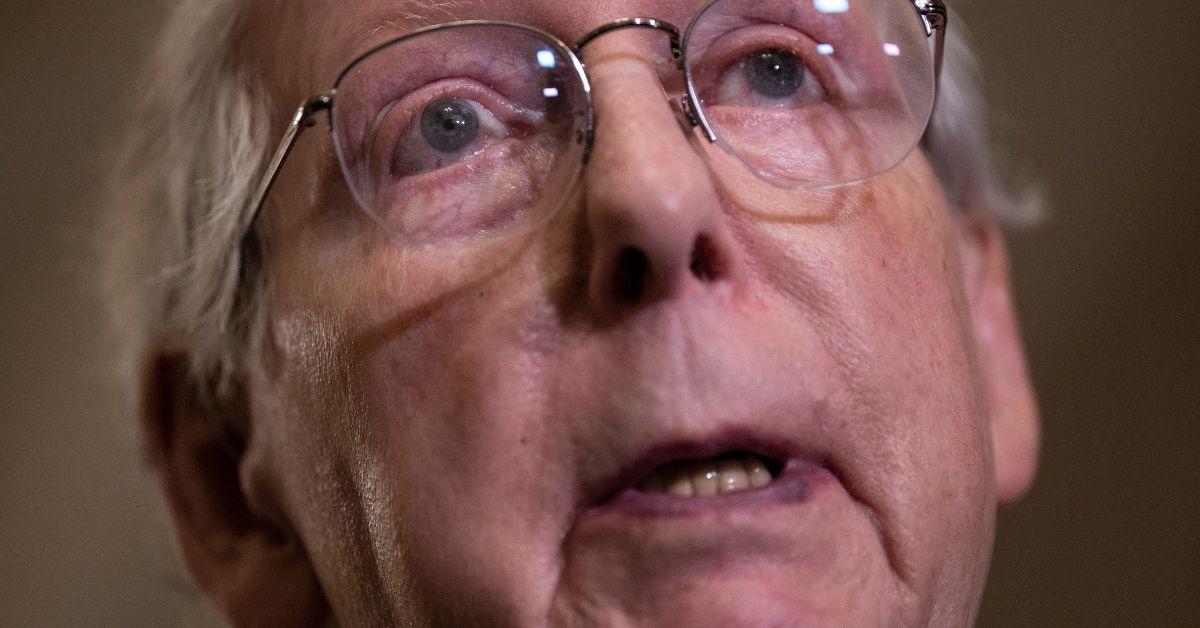 Some people have speculated that the first freeze was actually caused by a stroke. In fact, medical professionals told The New York Times that it's likely that McConnell suffered from either a transient ischemic attack ("mini-stroke") or a partial seizure.
Article continues below advertisement
"If I were his doctor or was in that audience, I would have recommended he go to the emergency room immediately," Dr. Schwamm, a neurologist and stroke expert at Yale, told The Times.
A less likely possibility is that this moment was actually just the result of a migraine.
It currently isn't clear what caused McConnell to freeze up during the August press event.
Is Mitch McConnell running for re-election?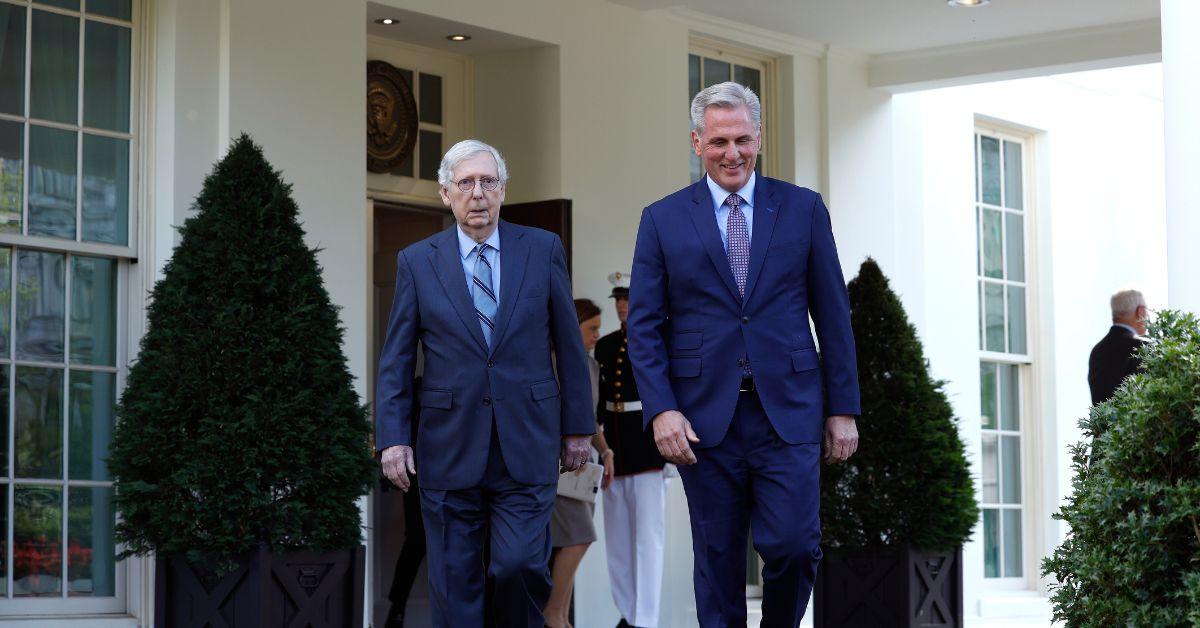 McConnell is the country's longest-serving Senate leader in history. He was first elected in 1984. His next election is looming closer in 2026. The much sooner concern is his position as GOP leader, which would be up for grabs in 2025. For both, McConnell has previously confirmed that he plans to finish out his current terms.
On whether or not he'll run again, the answer is still unknown. McConnell tends to dodge the question when presented to him. In fact, during the July 2023 press conference, he avoided that question once again. When asked who he would want to replace him as party leader if he did choose to step aside, McConnell walked away with a laugh.