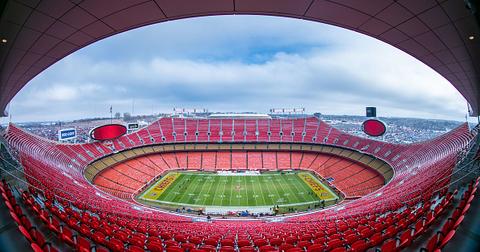 Here Are 35 Monday After Super Bowl Memes to Get You Through the Day
By Larry Stansbury

Feb. 27 2021, Updated 3:59 p.m. ET
As fans geared up to watch the 2020 Super Bowl on Feb. 2, the last thing they wanted to think about was getting up early for work the next day. Unfortunately for most people, that's exactly what they had to look forward to on the Monday after the Super Bowl.
Article continues below advertisement
Plenty of people would love for the Monday after the Super Bowl to become a national holiday. In fact, a survey from the company DraftKings — which was conducted by the polling firm SurveyGizmo — found that 40 percent of American sports fans would rather give up another work holiday than show up to their jobs the Monday after the Super Bowl. They would much rather rather forfeit Presidents Day, Martin Luther King Jr.'s birthday, or Columbus Day than stumble into work exhausted and hungover.
But petition as they might, sports fans are likely never going to get their wish.
For those who are desperately grasping for something to make one of the most hellish of Mondays the tiniest bit better, we've rounded up some memes to get you through the first day of the workweek. Because literally no one wants to be working the worst Monday of the year, but hopefully some of these memes will help to numb the pain.