These "Monday After Thanksgiving" Memes Will Hopefully Ease You Back Into Reality
The time leading up to Thanksgiving Day can seem like forever. The week before the big turkey day typically involves a work or school deadline, travel plans, and if your family trusts you in the kitchen, narrowing down which dish you'll serve on Thursday. Fortunately, many people can count on a four-day weekend, which makes all of the added stress seem worth it once it comes.
Article continues below advertisement
But just as soon as you greet your distant relatives and eat the first piece of pumpkin pie, it's time to return to reality the following Monday morning. The family feast-to-Monday coffee pipeline is very real and something some people dread. Thankfully, we have ten hilarious Monday after Thanksgiving memes to hold you over until the next holiday!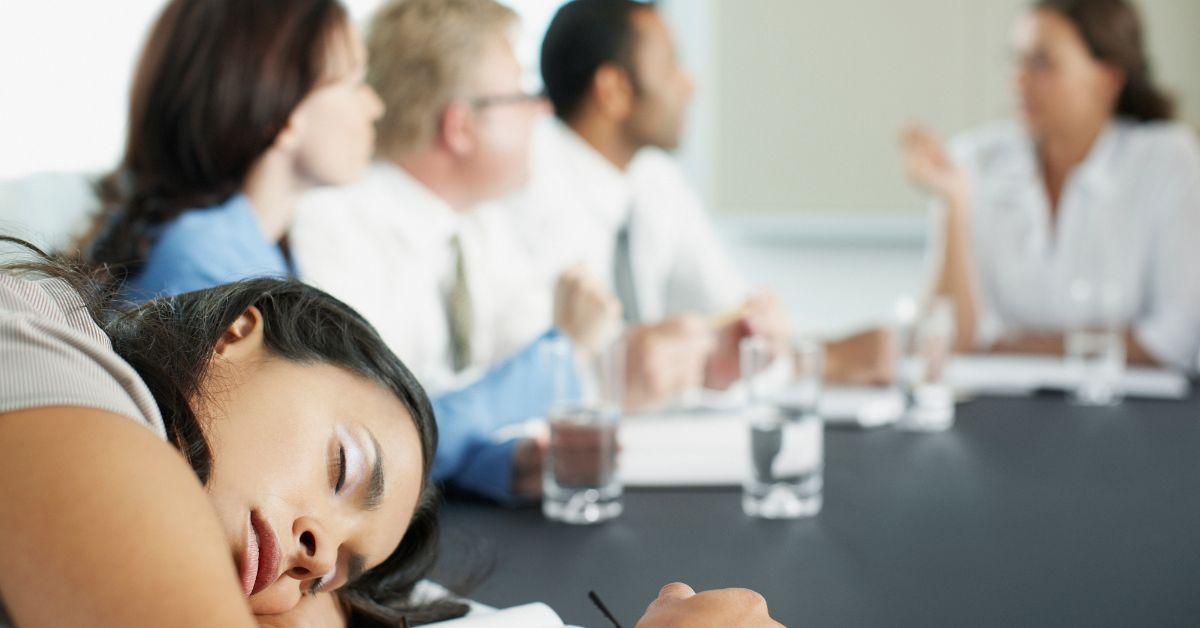 1. There's no such thing as TOO MANY days off!
Sure, many corporations now give their employees Thanksgiving and Black Friday off, but for some, that's not enough. By Thanksgiving night, it's easy to find yourself pining for more time with your loved ones, knowing Monday is just around the corner.
Article continues below advertisement
2. The Monday after Thanksgiving feels like this bounce house tumble.
After spending most of the week far away from your workplace/school, the Monday after Thanksgiving break might feel like you're back to square one. Like the girl in the video, there's a chance you'll stumble more than once before you leave for the day.
Article continues below advertisement
3. This meme shows one way to numb the Monday after Thanksgiving pain.
Because what better way to combat your Monday blues than by spending more money? While Black Friday is still going strong, many who prefer to stay away from the crowded shopping centers find their joy online with Cyber Monday deals.
Multiple retailers like Walmart, Target, and Amazon have already started promoting their exclusive online sales. Ellen Davis, senior vice president of research and strategic initiatives for the National Retail Federation, likely needed some reason not to despise the Monday after Thanksgiving when she coined the phrase in 2005.
Article continues below advertisement
4. Even beloved superheroes need backup to combat the dreaded day
When it comes to the Monday after Thanksgiving, you can't dive into the day without some support. Like Thor and Captain America, some people need to enlist their friends and family members to help them through the tough day.
Article continues below advertisement
5. This dog is all of us on most Monday mornings.
We're not going to pretend that each Monday is hard to navigate for those with an M-F work week, but the Monday after Thanksgiving hits differently. More often than not, many of us choose the "go to work" option, though the second one is always tempting.
Article continues below advertisement
6. There's nothing "OK" about an exam the Monday before Thanksgiving.
The day back from Thanksgiving break is already something to cry over, but if you're a student, almost nothing hurts worse than seeing an exam on the Monday before Thanksgiving on your syllabus. Who wants to study while they're stuffing their face??
Article continues below advertisement
7. Nothing like a victory walk after your favorite team wins on Thanksgiving Day.
Many families gather on Thanksgiving for a football marathon each year while the delicious food is in the oven. For some, it feels great to see their favorite team win, especially if there's a prize involved.
Article continues below advertisement
8. This meme dog being dragged around NYC is far too relatable.
We all need a little push to do something we don't want to, like walking into work or school the Monday after Thanksgiving. However, some of us could use an extremely patient "dog walker" after the long weekend.
Article continues below advertisement
9. Back to the Bra
While bras are always optional, many avoid them at home amongst non-judgmental faces. So, putting it back on after four days can feel like a task.
Article continues below advertisement
10. The Monday after Thanksgiving isn't ALL bad.
Yes, the Monday after Thanksgiving means the gracious holiday is officially over. Still, it also marks when most people feel confident enough to celebrate Christmas, Hanukkah, or other designated December holidays. And, what better way to get excited for the holiday season than with Mariah Carey, the unofficial queen of Christmas? Of course, topless dancing is optional.