'Monster Hunter Rise' Is Available on Multiple Platforms — Does It Support Crossplay?
When it comes to a game as popular as Monster Hunter Rise, there are few things better than getting together with your friends online to take on enormous monsters together. The latest title in the long-running franchise continues its tradition of allowing players to traverse large open lands and fell gigantic beasts in order to grow stronger. Entries into the game have almost always featured multiplayer in some capacity, but does Rise have crossplay to its name as well?
Article continues below advertisement
In case you didn't know, crossplay or "cross-platform play" is when players can play a certain game together regardless of the platform they're playing on. Games like Fall Guys, Fortnite, and Genshin Impact are all available on multiple platforms like PlayStation and PC. With crossplay, these games allow players to join and play with each other no matter which console they're using.
Crossplay options are an important aspect to consider when playing with others, but not all games have it.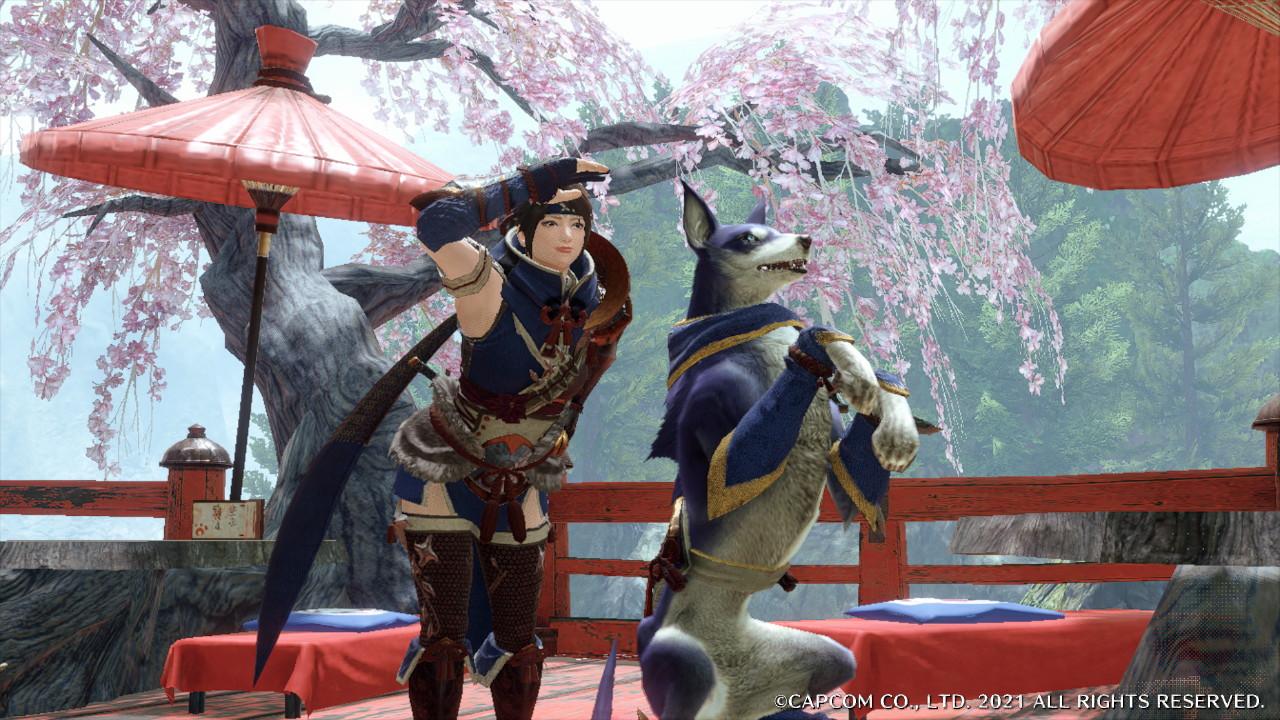 Article continues below advertisement
Does 'Monster Hunter Rise' have crossplay?
Monster Hunter Rise was first released as a timed exclusive for the Nintendo Switch in March 2021. The game added new features to traditional Monster Hunter gameplay, including a steed-like canine companion called a Palamute and Wirebugs to traverse the open lands. Rise was praised for its intuitive evolution of Monster Hunter mechanics.
Since its release, Rise has sold more than 9 million copies worldwide and become the second best-selling game in the series behind 2018's Monster Hunter: World.
The game was later released on Microsoft Windows in January 2022, making the game available to PC fans. This allowed the popular game to reach an even wider audience.
Rise has a dedicated fanbase that helped propel it to financial success. But even with all those players enjoying the game, are Switch players and PC players able to use crossplay to play with each other online? One of the best things about Monster Hunter is squadding up to slay monsters, after all.
Article continues below advertisement
Unfortunately, that isn't the case. Monster Hunter Rise does not feature any crossplay compatibility. This means that Switch players can only play with other Switch players, and the same goes for PC.
The development team at Capcom has reportedly tried to add crossplay to Rise, according to an official tweet. Ultimately, they were "unable to implement it" after looking into it.
As a matter of fact, no games in the Monster Hunter series have featured crossplay compatibility.
Article continues below advertisement
'Monster Hunter Rise: Sunbreak' will expand the game.
Crossplay or not, Rise has continued trying to cement itself as a beloved game, especially as it looks toward the future. The game will soon release the Sunbreak DLC. This "massive expansion" adds a completely new world populated by new and ferocious beasts for players to try and take down.
As such a robust addition, players will have to pay a little extra to enjoy Sunbreak, but the DLC looks like it will have plenty to offer.
Monster Hunter Rise: Sunbreak will be released on Switch and PC on June 30.