Marvel Fans Think That Moon Knight and Venom Share a Lot of Similar Traits
Marvel fans who are lapping up 'Moon Knight' right now have noticed some similarities between the 'Venom' films and the character.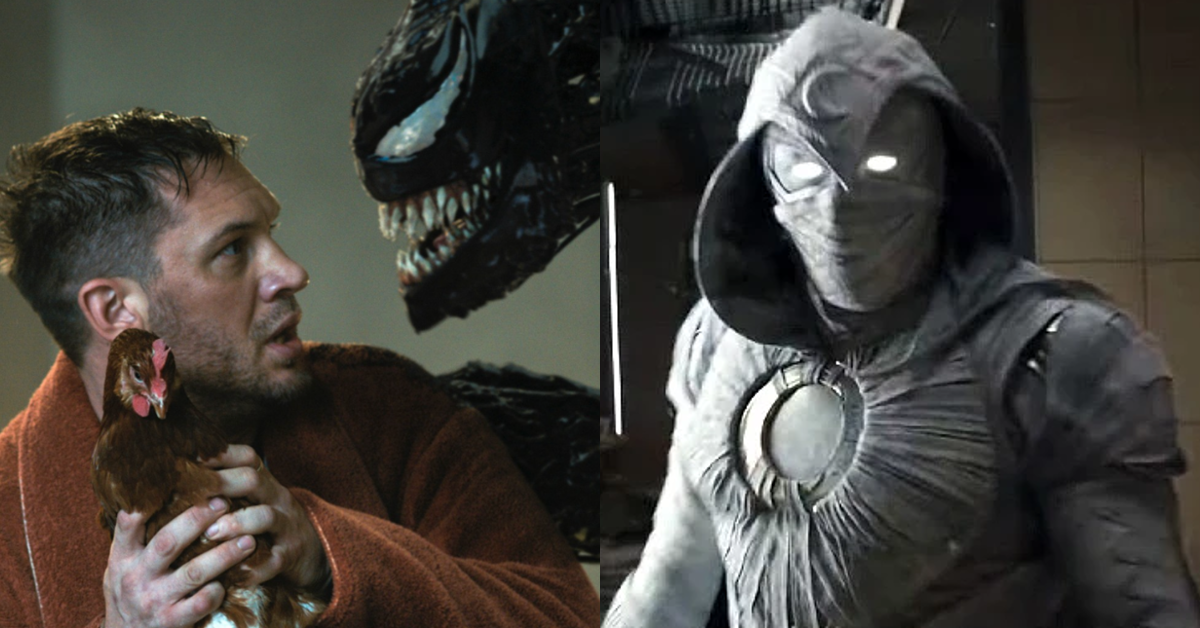 If you're a longtime Marvel fan, or even someone who's gotten into the comic book characters over the last few years, then you've got plenty to be happy about when it comes to the content Disney/Sony have been putting out over the years. Especially because heroes who weren't as widely known, like Ant Man and the Guardians of the Galaxy, have become globally recognized intellectual properties.
Disney Plus's latest series Moon Knight puts Oscar Isaac in the titular role of the beloved (if not obscure) hero. And fans of the show are noticing some similarities between the nocturnal avenger and Venom.
Article continues below advertisement
What are the similarities between the 'Venom' films and 'Moon Knight?'
Putting our nerd caps on here, let's just say these two characters are vastly different from one another, at the risk of sounding profoundly geeky. Yes, they both have enhanced strength, and the Venom symbiote provides a remarkable healing factor for whoever it selects as its host.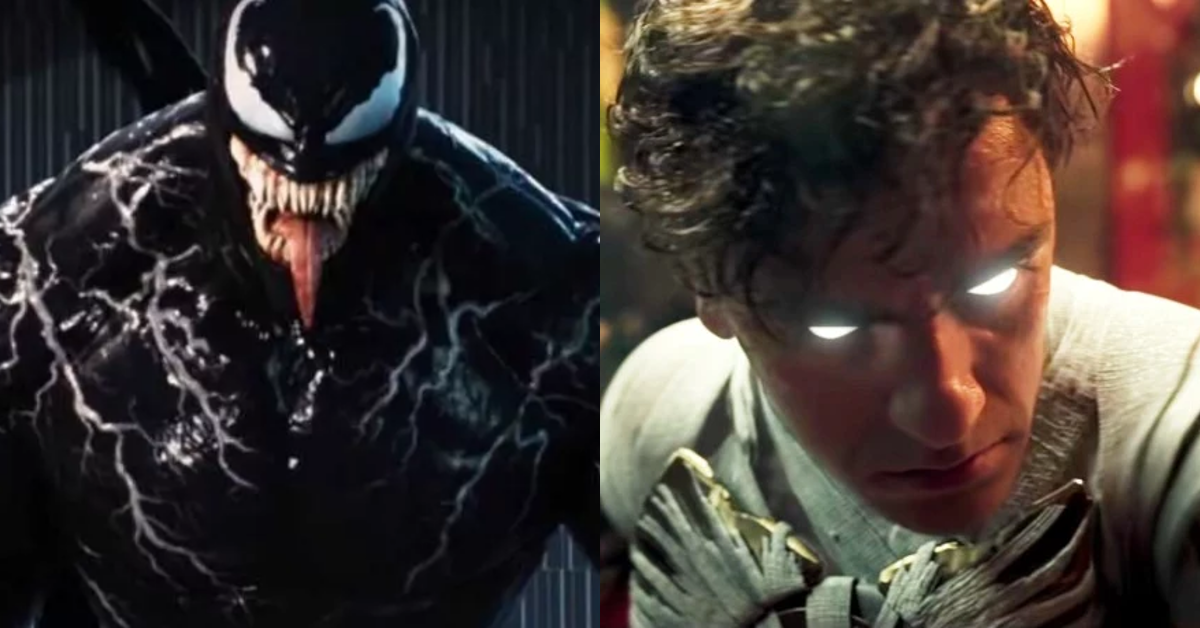 Article continues below advertisement
In the comics, they also have displayed other similar abilities, but they go about them in different ways (which we'll get into a bit later). Venom has the ability to clone/mimic the powers and abilities of any individual he bonds with. The symbiote can then store those powers, and whoever bonds with Venom later on can enjoy the benefits of those powers.
Moon Knight displayed a similar trait in one comic series where he absorbed the powers of Iron Fist, Doctor Strange, and Ghost Rider.
Technically, the Venom symbiote is immortal. While its hosts aren't, the race of aliens are. Moon Knight, because he derives his powers from the Egyptian moon god Khonsu, is constantly revived even if he dies.
Article continues below advertisement
But that's where the similarities between Moon Knight and Venom end, as the two are very different beings and get their powers in different ways.
Firstly, Venom's abilities come from an alien entity that bonds with its host. The "voice" inside Eddie Brock's head, as portrayed in the films, is actually the symbiote speaking to him internally.
Article continues below advertisement
The voices in Marc Spector's head do not come from his abilities that he received from the god Khonsu; instead, they stem from his dissociative identity disorder.
Moon Knight's powers come from an ancient magical entity and are amplified at night and come directly from the moon.
It's why he's able to control and manipulate objects made from moons, like Thor's hammer Mjolnir, and why he's ridiculously overpowered on nights where a full moon is in effect. Heck, if he travels to outer space on a planet with multiple moons, then whoever's he's fighting is in big, big trouble.
Article continues below advertisement
Venom's abilities all come from the fact that it's an alien life form from a hive-mind species. Venom can store data within its very biology and manipulate itself very well, allowing its host to survive in the harshest of conditions, like being able to breathe underwater or survive the vacuum of space.
Article continues below advertisement
However, the fact that both of these characters are more anti-hero than hero in that they're not afraid to be more violent than your typical good guy and both have internal voices that they deal with has got folks drawing similarities, but they are strikingly different.
You can watch Moon Knight on Disney Plus with a subscription. If you're interested in checking the series out, click here.