Mother Witch Is Downright Fabulous in 'Hocus Pocus 2' — Who Is the Sexy Sorceress?
Disney Plus's 'Hocus Pocus 2' is chock-full of old and new characters alike. A new face, known only as Mother Witch, has certainly piqued curiosity. Who is she?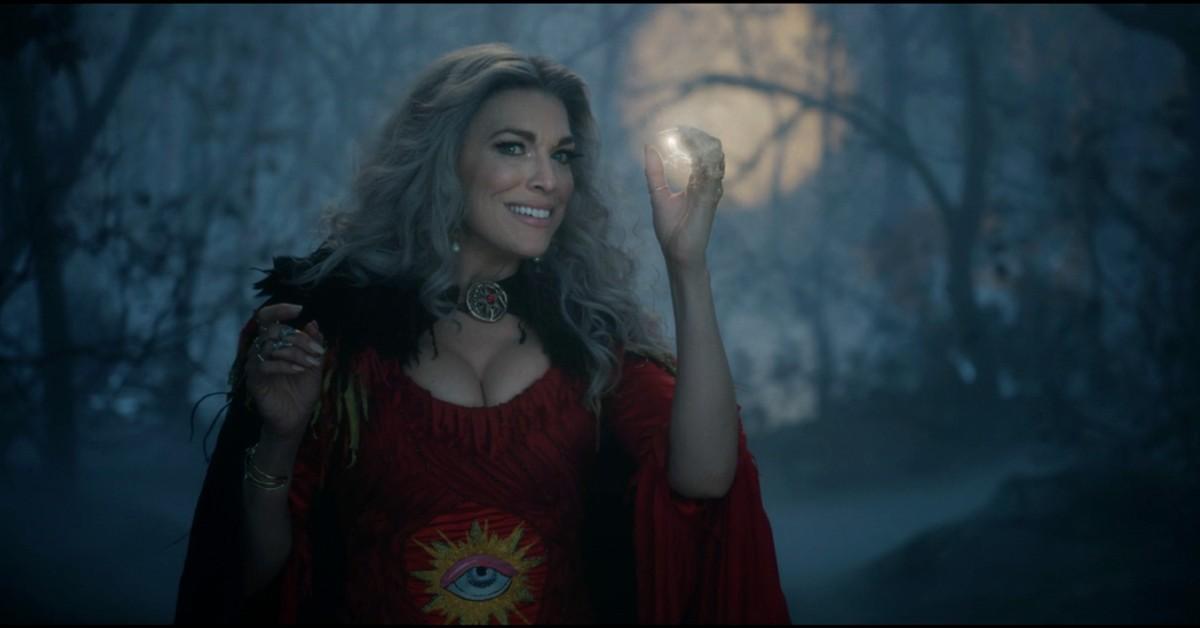 Grab your brooms, vacuum cleaners, Swiffer WetJets — heck, even grab your rakes, because you're going to need a flying device. After 29 years of waiting (cue the "it's been 84 years" Titanic meme), Anne Fletcher's Hocus Pocus 2 has officially graced us with loads of campy sorcery, tasteful fan service, warm '90s-esque nostalgia, electric musical numbers, and likable new characters.
Article continues below advertisement
The official synopsis for the long-awaited sequel reads as follows:
"It's been 29 years since someone lit the Black Flame Candle and resurrected the 17th-century sisters, and they are looking for revenge. Now it is up to three high-school students to stop the ravenous witches from wreaking a new kind of havoc on Salem before dawn on All Hallow's Eve."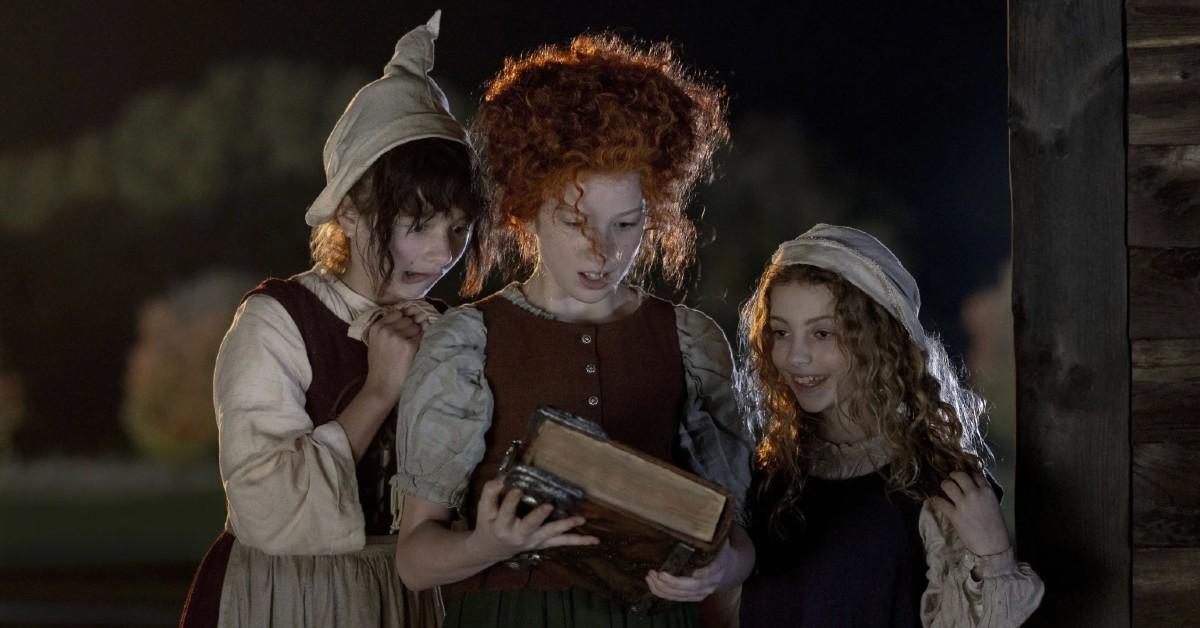 Article continues below advertisement
While us Hocus Pocus aficionados can practically chant "ah say ento pi alpha mabi upendi" in our sleep, there's plenty we previously didn't know about the wicked Winifred (Bette Midler), Mary (Kathy Najimy), and Sarah Sanderson (Sarah Jessica Parker).
In fact, Hocus Pocus 2 includes a 1653 origin story scene that details how the Sanderson Sisters came to be. And in said scene, we're introduced to a cryptic figure named Mother Witch. Though she's simultaneously mysterious and alluring, she boasts a familiar face.
The hilarious Hannah Waddingham plays Mother Witch in 'Hocus Pocus 2.'
After a stubborn 16-year-old Winifred Sanderson — impeccably played by Taylor Paige Henderson — refuses to marry town bachelor John Pritchett, Reverend Traske (Tony Hale) banishes the "rotten apple" and her sisters from Salem. With no choice but to flee (boo to the patriarchy), the girls escape the angry townspeople and scurry deep into the nearby "sacred" woods.
Article continues below advertisement
It's there that they're visited by Mother Witch, who's played by Ted Lasso star and Emmy winner Hannah Waddingham. At first, the sisterly trio merely hears her hypnotic voice, as she coos the "Come Little Children" song Hocus Pocus stans know well.
Initially in the form of a crow (or perhaps a raven?), Mother Witch quickly shape-shifts to her human form, clutching Sarah's (Juju Journey Brener) throat and threatening to eat her.
Article continues below advertisement
But soon enough, she realizes that there's something different about the Sanderson sisters. "Thou art different from the other children I have eat— met," Mother Witch utters. Honestly... we'd let her devour us. With her thunderous presence, that crimson velvet cape, those shiny silver locks, and her killer eyebrow rhinestones (she's serving looks), we're practically in love.
Even with just crumbs of screen time, that's the effect Hannah Waddingham has on us.
Article continues below advertisement
Recognizing Winifred's fiery temper and inherent power, Mother Witch deems her worthy of witchcraft, gifting the girls the notorious Manual of Witchcraft and Alchemy on Winnie's pivotal 16th birthday.
"Magic has a way of uniting things that ought to be together," she tells them. Though she herself is void of a coven, it's clear that Mother Witch just birthed a new one.
Hannah Waddingham is no stranger to playing a witch.
As mentioned by InStyle, the theater-trained British actress has played "the Lady of the Lake in Spamalot, the Witch in Into the Woods, and the Wicked Witch of the West in a new version of The Wizard of Oz." We're sensing a witchy pattern here.
"Even though they're often seen as villains, I have a real affinity for the witches I do play, because they really see and do things from a slightly different angle," she told the publication.
Article continues below advertisement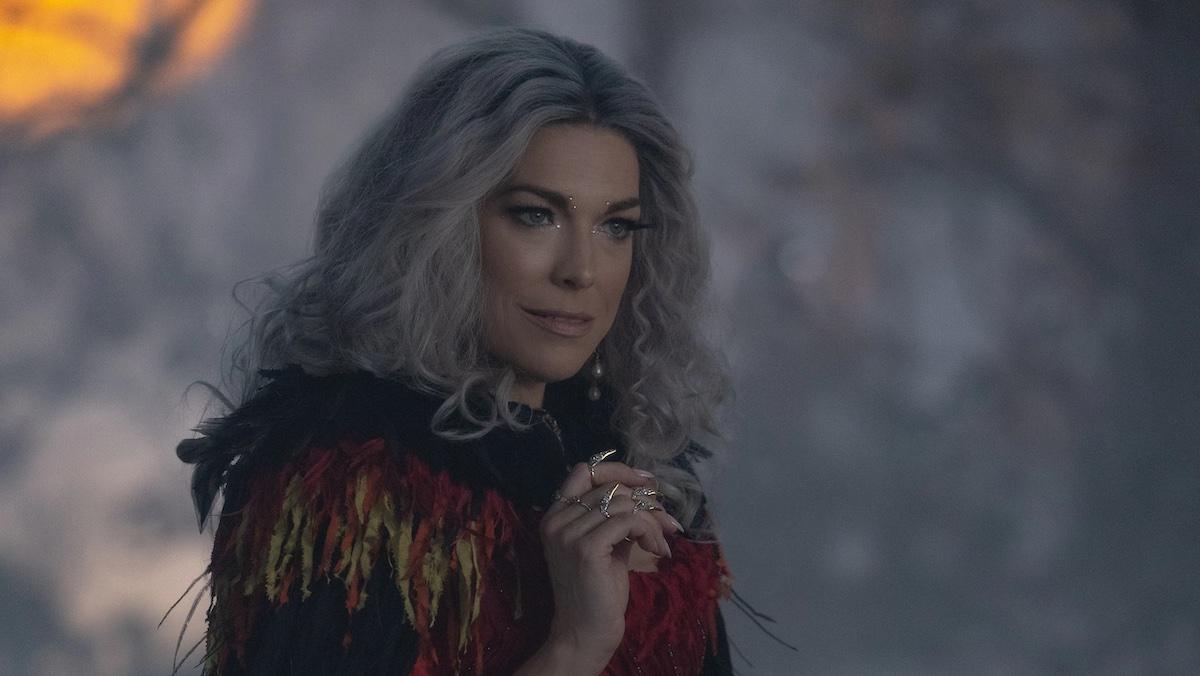 "What is a witch, really? She's just a woman who knows she has power, and who's been very misunderstood. And that's been so many of us, hasn't it? It's certainly been me."
Just like a slew of desperate (and thirsty) Twitter users, we'd love to see a Hocus Pocus spinoff where Hannah Waddingham has oodles of screen time as the dynamic goddess that is Mother Witch. She certainly has us under her spell.
Hocus Pocus 2 is currently streaming on Disney Plus.