"Murderer in My Backyard" — An Escaped Convict Is Terrorizing This Woman's Neighborhood
A prisoner escaped from Chester County Prison in August 2023 and one brave woman has been documenting the search for him from her backyard.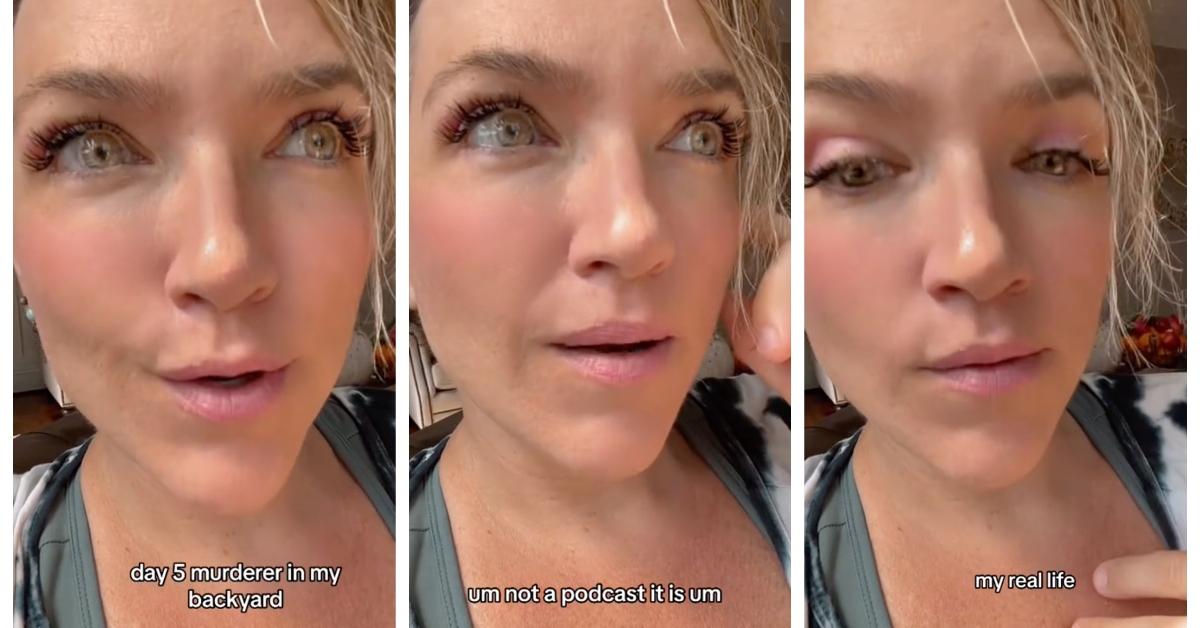 On Aug. 31, 2023, 34-year-old Danelo Cavalcante scaled the wall of Chester County Prison in Pennsylvania and disappeared into the surrounding woods. As of the time of this writing, he is the subject of an extensive manhunt and has yet to be caught despite being spotted a couple of times.
Article continues below advertisement
Once again Cavalcante is proving that getting away is a skill he possesses. One Pocopson County woman has been documenting the search for the criminal on TikTok as police have scoured her property more than once. Here's what we know about the possible murderer in her backyard.
Article continues below advertisement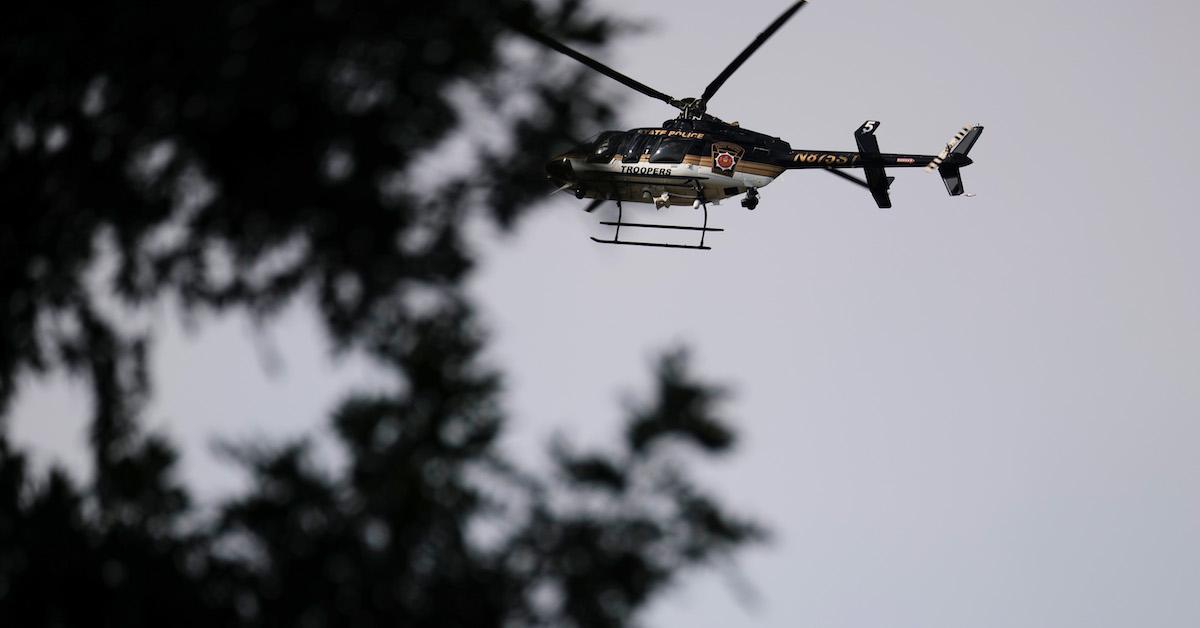 There might be a murderer in this woman's backyard.
Two days after Cavalcante's escape, a woman by the name of Adeline, who goes by @mysweetadeline on TikTok, shared in a video that she told police he "ran through her backyard based" based on camera footage. Adeline initially said she was going to "pack her family up and leave" but has yet to do so. "It's scary," she said.
Article continues below advertisement
Most people in the comments were curious about the camera footage but Adeline wasn't ready to show those cards just yet. The next TikTok update is day five after Cavalcante's escape. Adeline is now calling this series "Murderer in My Backyard," but makes sure to mention that is not a podcast. It's her life. Honestly, that would be an excellent name for a true crime podcast. Someone call Wondery.
Article continues below advertisement
According to Adeline, Cavalcante was surrounded by police in a nearby neighborhood. Helicopters were out and were blasting out a message to him in a language she believes is Spanish. Someone in the comments said authorities were playing a recording of his mother where she is begging Cavalcante to turn himself in, in an effort to appeal to his emotions.
"Somehow he slipped by them," reveals Adeline. "He's somewhere in the woods behind them." This is where she makes the first of many jokes about Calvacante's height, or lack thereof. "How did he slip by them," she asks. "I can only assume being five foot tall, he just ran right through their legs."
Article continues below advertisement
On day six, Calvacante was once again spotted on a camera and this time Adeline showed us some footage. It wasn't hers but it's still pretty terrifying. The still shot shows a shirtless Calvacante carrying what appears to be a duffel bag. This begs the question, where did he get a bag? Adeline let everyone know that he had "snuck into some houses to get food." How is anyone sleeping?
Article continues below advertisement
Adeline skipped day seven, presumably to rest, and popped back in for day eight of her update for followers. Helicopters are still circling, which helps her figure out where Cavalcante could be. "He's still in the woods. He's still out there. There have been multiple sightings," she says. There is no new information, unless you count Adeline reminding folks that Cavalcante was in prison for stabbing his girlfriend 38 times.
In subsequent updates, Adeline goes into how frightening this experience really is and reminds viewers that she's making jokes because she's scared. Every day, more members of law enforcement descend upon her part of the world, to no avail. Road closures make driving difficult and the presence of school buses remind her that kids are probably struggling as well.
Article continues below advertisement
The prison guard on duty when Cavalcante escaped has since been fired.
While Adeline has been uploading her on-the-ground reporting to TikTok, the Chester County District Attorney's Office has been making some moves of their own, says ABC News. The corrections officer on duty at the time Cavalcante escaped has been fired. He was an 18-year veteran at the prison.
Cavalcante's method of escape was certainly nothing new for this area. In May, inmate Igor Vidra Bolte escaped from prison in Pocopson Township, also by scaling a wall in an exercise yard, and gaining access to the prison's roof. However, thankfully, he was quickly captured.