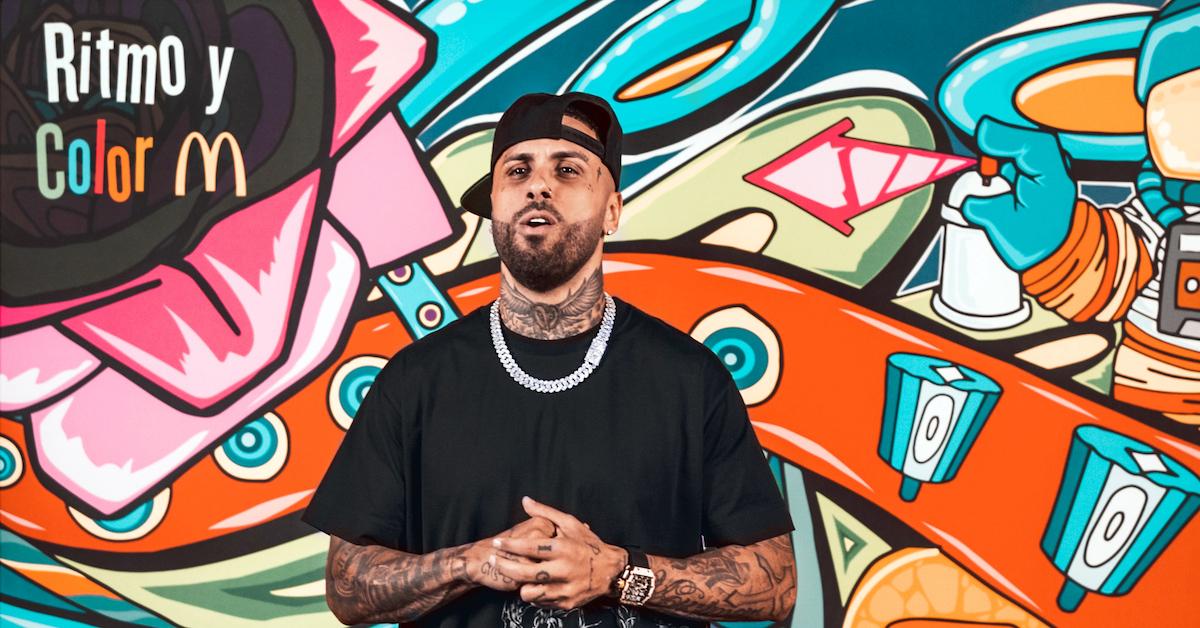 Nicky Jam Is Teaming up With McDonald's for a Virtual Concert to Celebrate "Mi Gente Latina"
Get ready because McDonald's is ending Hispanic Heritage Month on a high note. The fast-food giant is teaming up with reggaeton star Nicky Jam and Mexican American visual artist GONZO247 for a virtual concert.
Article continues below advertisement
The two Latin artists will not only collaborate on the concert, but GONZO247's work will also take over a McDonald's location in Houston.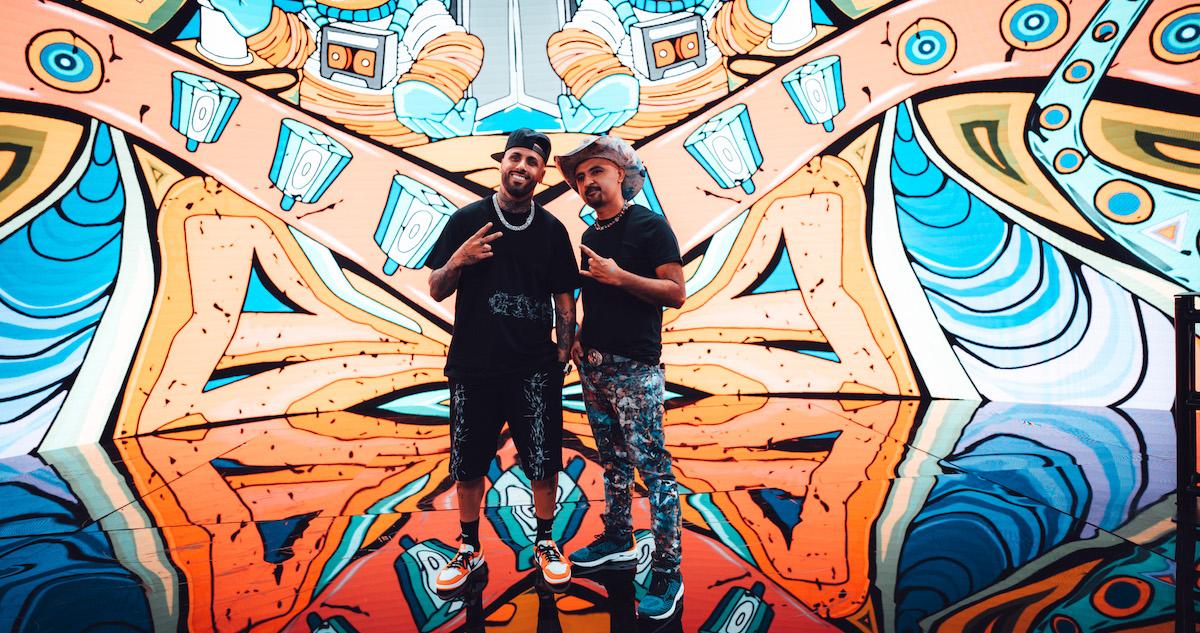 Article continues below advertisement
"I'm thrilled to continue working alongside McDonald's in our shared commitment to bringing people together through music," Nicky Jam said ahead of his virtual concert. "Ritmo y Color is empowering and celebrating mi gente Latina, while offering unique experiences to fans. I'm proud to lend my voice to shining a light on the stories of our community, so Latinos everywhere feel seen!"
Nicky Jam's Ritmo y Color virtual concert will take place on October 17.
With GONZO247's work serving as a backdrop, Nicky will take the stage virtually to perform a medley of his hits while also honoring Latinx culture.
To watch, all you have to do is register at www.ritmoycolormcd.com.
Article continues below advertisement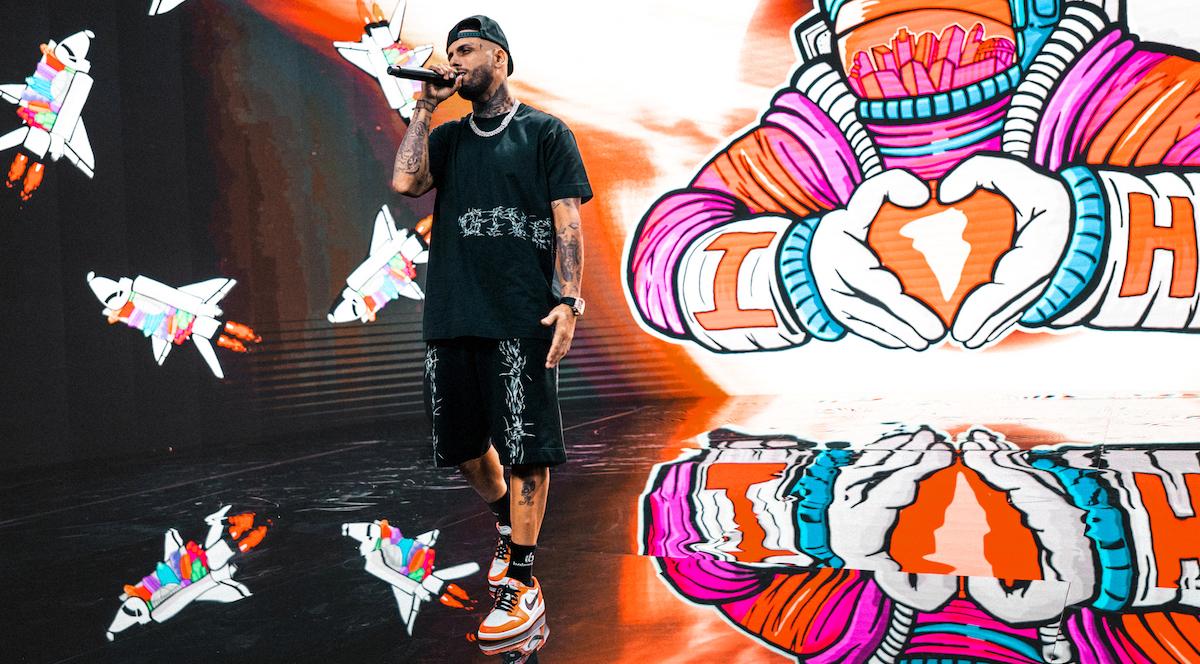 This is the second concert in the Ritmo y Color series. Last month, Manuel Turizo was featured and in December, Cuban reggaeton singer Mariah Angeliq and Argentine rapper Cazzu will perform for the program's grand finale.
Ritmo y Color is a unique art and urban music experience that is part of McDonald's commitment to "feeding and fostering the Hispanic community."
Article continues below advertisement
GONZO247's art will wrap a Houston-based McDonald's location all month long.
If you want to see GONZO247's art IRL, you need to make your way to the Gulfgate/Pine Valley community in Houston. His piece, "Arte Sin Barreras" (Art Without Barriers), which tells the story of his immigrant family's journey from Mexico to Texas, will be on display.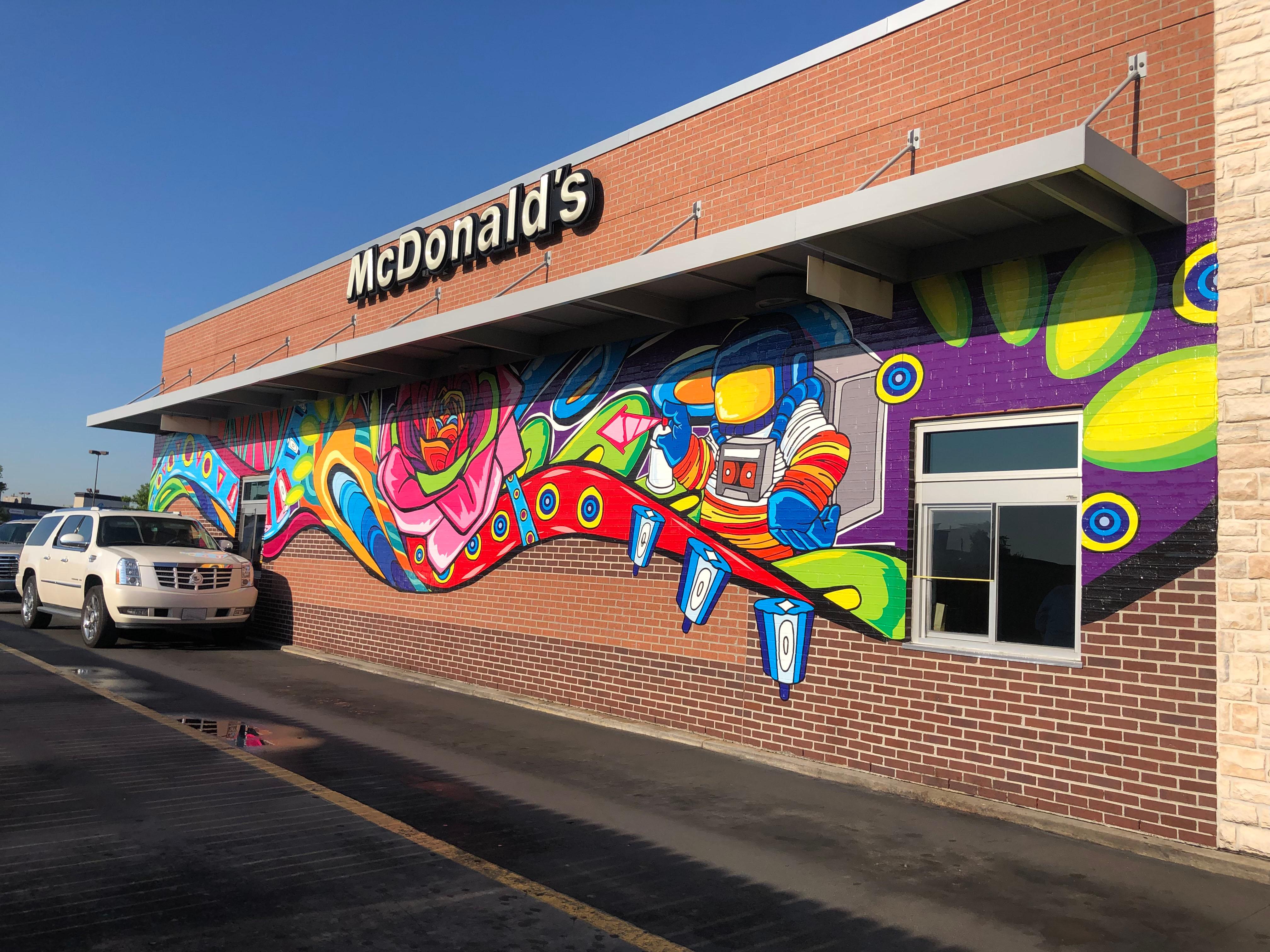 Article continues below advertisement
"The street has been my canvas for more than 25 years, and I'm both honored and thrilled to bring my art to McDonald's in such a unique way," GONZO247 told McDonald's in a press release. "Like other Latinos, my family's story is one of perseverance and progress, so it's important for me to celebrate the community voices while inspiring generations to dream big and push forward."
McDonald's has also previously collaborated with Colombian singer J Balvin to create a custom meal and a song titled "Dorado," which was inspired by the Golden Arches.
"We want to uplift the community... I want them to feel proud to be Latino, proud to be a part of the Latino gang," J Balvin told Distractify at the time. "Even though I feel like I'm a global citizen, we want to celebrate the Golden Arches... so that's why we called it 'Dorado,' you know, the golden flavor."