Channel Your Inner Olivia Rodrigo With Messenger's "Sour" Filter
Facebook Messenger has released an all new "Sour"-inspired chat theme and AR filter inspired by Olivia Rodrigo's debut album. Here is how to get it!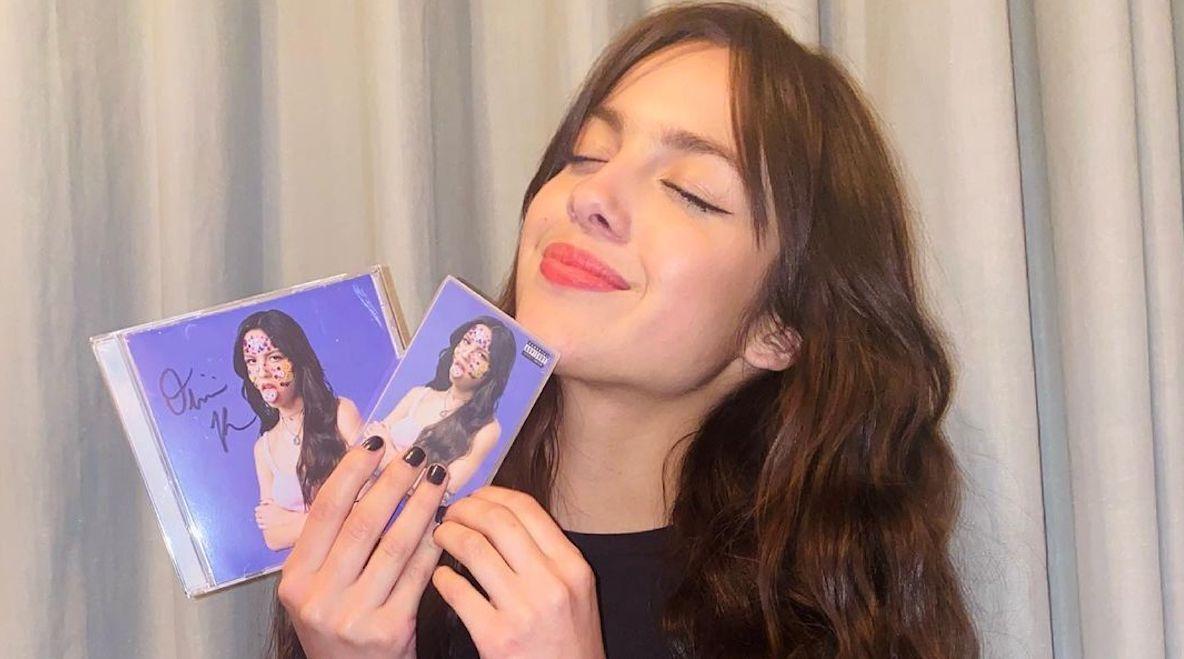 If you currently have Olivia Rodrigo's debut album "Sour" on repeat, then you are going to love Messenger's latest feature.
Messenger, available on Facebook and Instagram, has released a brand new chat theme and AR filter in celebration of the High School Musical: The Musical: The Series star's popular album.
Article continues below advertisement
Adorned with the singer's signature face stickers, the chat theme lets you channel your inner Olivia to discuss your favorite track with friends, while the AR filter lets you recreate her now iconic album cover.
So, how do you get the Olivia Rodrigo "Sour" theme and filter on Messenger?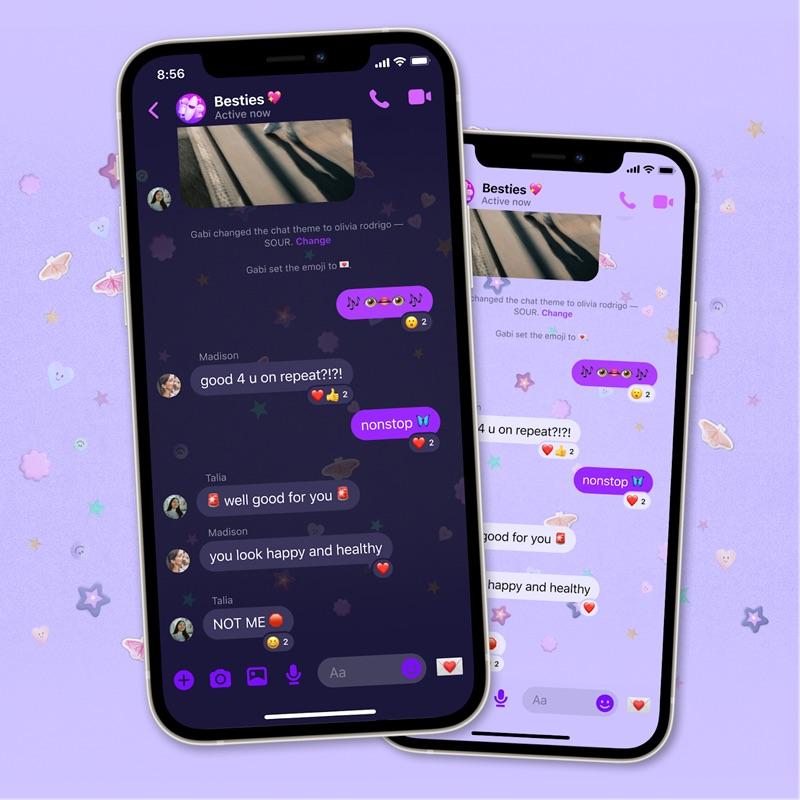 If you want to use the "Sour" chat theme, just head to your Facebook Messenger app and select the person you want to chat with.
Once on their profile, click "theme" and it should be the very first option. Select "Olivia Rodrigo — Sour" and you should see your background take on the signature purple color adorned with stickers.
Article continues below advertisement
The process is very similar on Instagram. All you have to do is click the Messenger icon in the top right corner, select who you want to message, and click the info icon in the top right corner.
Once there, hit "Theme" and select "Olivia Rodrigo — Sour" for the chat template to take effect.
A filter that recreates Olivia's sticker-filled face from her cover is also available on the platform! Just be sure to screenshot a selfie before ending your call.
Article continues below advertisement
Olivia's album might be called "Sour," but it's still sweet.
It's pretty obvious that most of the songs on Olivia's album are inspired by her breakup with Joshua Bassett, but Olivia still had fun when it came to the cover and artwork.
"I'm obsessed with the concept of awesome things in my life – like my relationship with myself and with others – progressively going sour as I get older," she told The Face. "It's a very visceral word, one that captures the sounds that I'm inspired by and a specific slice of my life at 17. Plus it has my initials in it, which is a bonus!"
As for her music, Olivia doesn't believe in labels.
"I feel like music is becoming increasingly genreless. I suppose I'm considered a pop artist, but I've never felt like one," she explained. "This album is full of stuff that I like, which is so diverse. There are elements of alternative rock in there, alt-pop, some country and definitely a lot of folk. I think anyone can find something they like hidden in one of the songs."
BRB, listening to "Sour" while recording ourselves with the Messenger filter!