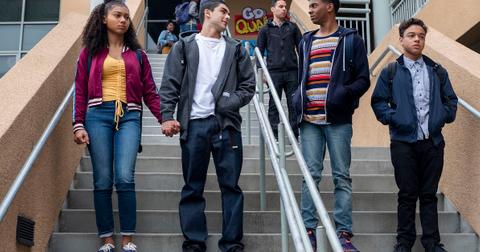 Will There Be a Season 3 of Netflix's 'On My Block'?
By Anna Quintana
When On My Block made its debut on Netflix last March, it instantly became one of the top trending shows of 2018.
In 2019, the show —which follows a group of teenagers struggling to survive in South Central and dealing with the death of their friend Olivia — introduced viewers to new sides of Monse, Cesar, Ruby, and Jamal in its second season.
"[The shooting] changes her view on a lot of things with life in general," Sierra Capri told Remezcla of her character Monse in Season 2. "Like who she wants to be part of her life and who shouldn't. She will be focusing a lot more on what's best for her this season... She learned that she doesn't want to miss out on anything because you never know what could happen tomorrow."
It's no surprise that the hype around the return of On My Block has fans wondering if Netflix plans to renew the series, or if it will follow the fate of the streaming platform's other Latinx series, One Day at a Time.
So, will there be a Season 3 of On My Block?
Just one month after its debut, Netflix renewed On My Block for a second season, do how well the show does this year will determine if it gets green-lighted for a Season 3.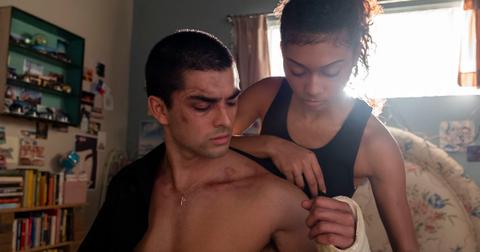 Fans can expect Netflix to announce their decision sometime in April 2019, just like it did last year. If it is renewed, Netflix will follow a similar pattern and Season 3 will most likely debut in March 2020.
What can fans expect in Season 2?
In case you need a recap, Season 1 ended with an unexpected shooting at Olivia's quinceañera. Earlier Cesar (played by Diego Tinoco) failed to kill rival gang member Latrelle, which resulted in him coming to the party for revenge. Instead of shooting Diego, Latrelle missed and hit Olivia and Ruby instead.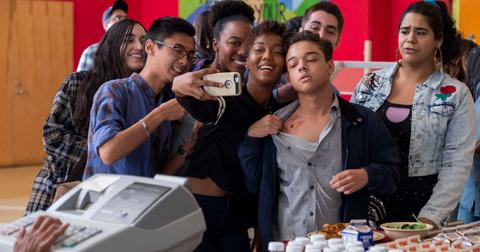 In Season 2, viewers can expect Cesar to experience guilt around the shooting, which will possibly drive him deeper into the Santos gang with his brother Oscar aka Spooky, and farther from his girlfriend Monse.
The show will also follow up on Jamal, who discovered the Rollerworld treasure and is now $200,000 richer. We have a feeling someone will come looking for that hidden stash.
Monse, meanwhile, will continue her search for her birth mother.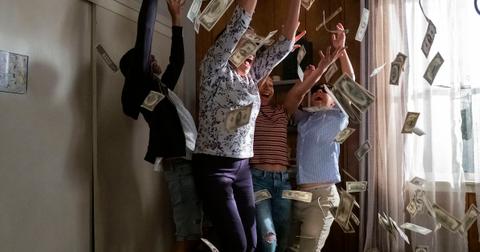 And how will the group, especially her "cousin" Ruby, deal with Olivia's death? According to Sierra (Monse), "Everyone will be affected by it. That was definitely a tragic situation. Some people will be affected more than others, but everyone will definitely be changed afterward."
She continued, "For Monse in particular, it will force her to grow up. Her perspective on life and how things work will shift a little bit. She was aware of the fact that life's full of trials and tribulations, but now more so than ever, she realizes that you're gonna have to deal with things you're not always prepared for and you have to take life as it comes."
Stream Season 2 of On My Block on Netflix starting March 29.