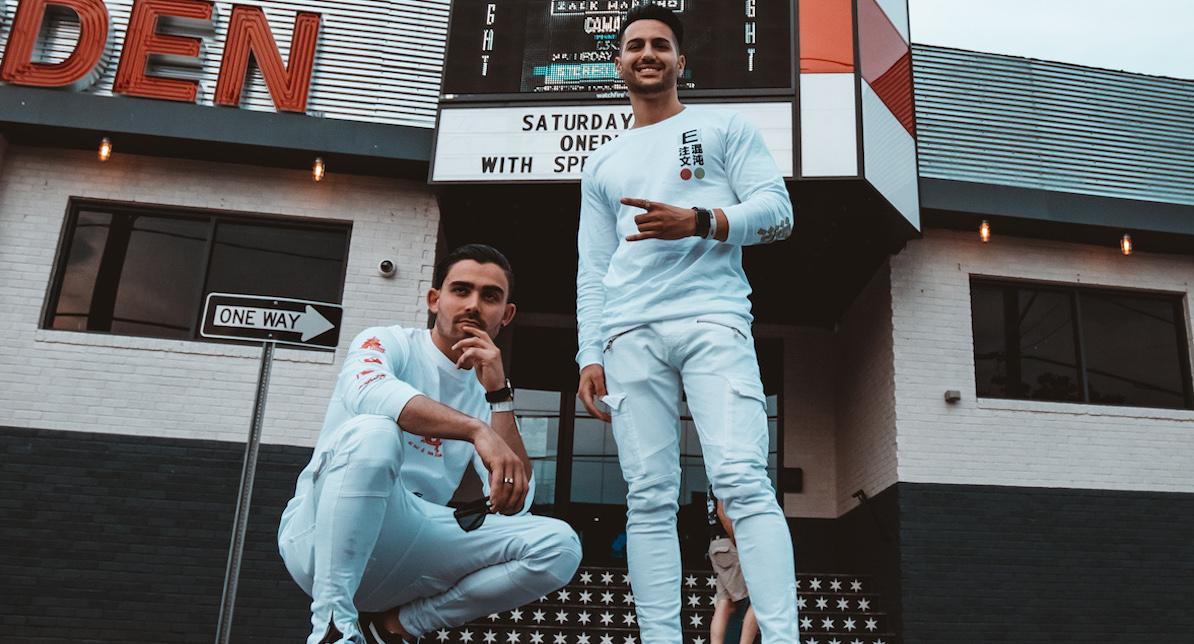 Pop Group ONEDUO Releases Coronavirus-Inspired Remix for a Good Cause (EXCLUSIVE)
When Julian "Juelz" Shamoon released his "Corona Virus" song on social media, it was an instant hit. So, it would make sense that pop group ONEDUO would be inspired by the track and want to team up with Julian for a remix video.
Article continues below advertisement
ONEDUO — founded by New York natives Mike Scimeca and Steve Georgilis — not only released the music video featuring BElllA and Vinny Vibe, to raise awareness, but all proceeds will be donated to the Solidarity Response Fund by the World Health Organization.
The "Corona Virus" remix video features some fun cameos from celebs like Akon.
In the video, which was shot on an iPhone, you can watch as influencers and some famous faces do some pretty quarantine-inspired (and pretty funny) activities like spreading hand sanitizer on a piece of toast and doing push-ups with Lysol wipes and wine.
Article continues below advertisement
"We wanted to shed a positive light on what is a very terrible situation regarding the coronavirus. We saw on social media platforms that there were a small number of college students totally disregarding the social distancing rules and partying on spring break with no regard for anyone else's health," ONEDUO told Distractify exclusively.
Article continues below advertisement
"In today's society, reaching the younger masses through social media is the easiest way to spread messages. We believe that incorporating the message in a fun, light way with some of their favorite celebrities would help the majority of our generation understand this was a 'cool' way of staying safe."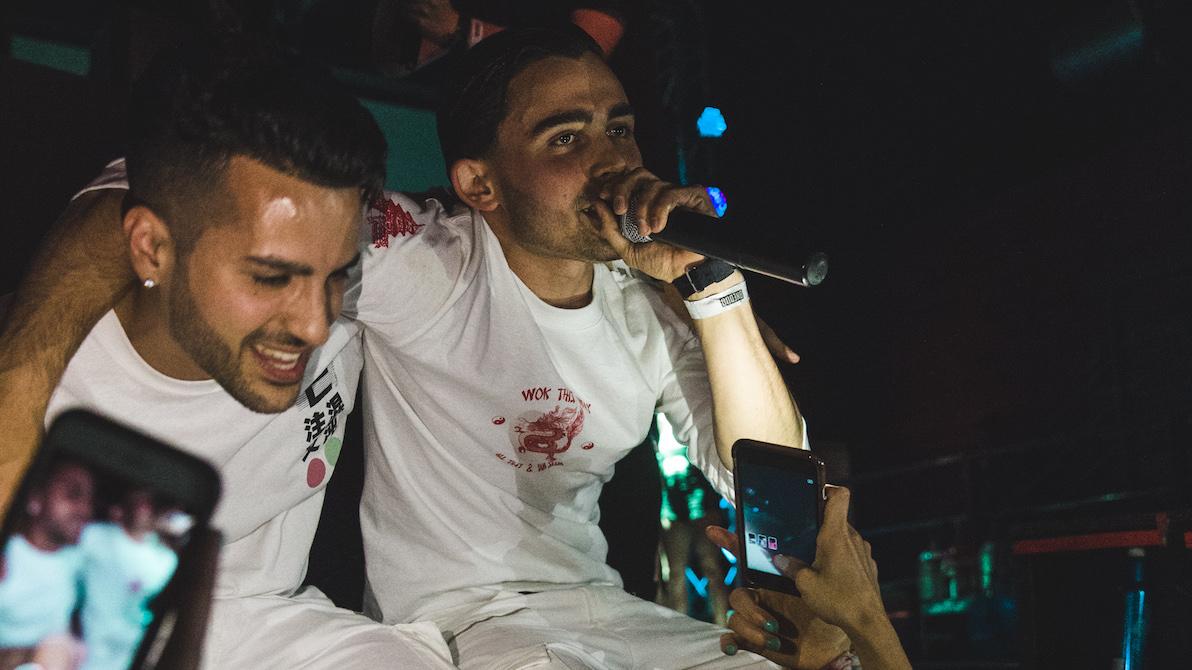 Article continues below advertisement
More recently, the group raised nearly $2,000 dollars doing a live stream on Twitch that went to a local NY hospital in forest hills to create an outdoor wellness area and memorial to those whose lives were lost in the frontline.
"We were fortunate enough to be healthy and not as personally affected by the virus as some others that we have seen and read about, so we felt we were in a good place to help others," they added. "Communicating our message through our music and content and donating the proceeds to help fight against this horrible virus is just our way of giving back to the community, as we believe it is important for society to be together and strong as a unit to come out on top."
Everyone can relate to the "Corona Virus" song lyrics.
If you have been practicing social distancing, chances are you can relate with at least one lyric in the song.
"Coronavirus, you canceled the NBA," Julian sings. "Coronavirus, you f--ked my 401K / Coronavirus, I got nothing else to say." Our favorite line? "Coronavirus, now I got to wash my a-- the old-fashioned way."
You know, because of the toilet paper shortages...
Article continues below advertisement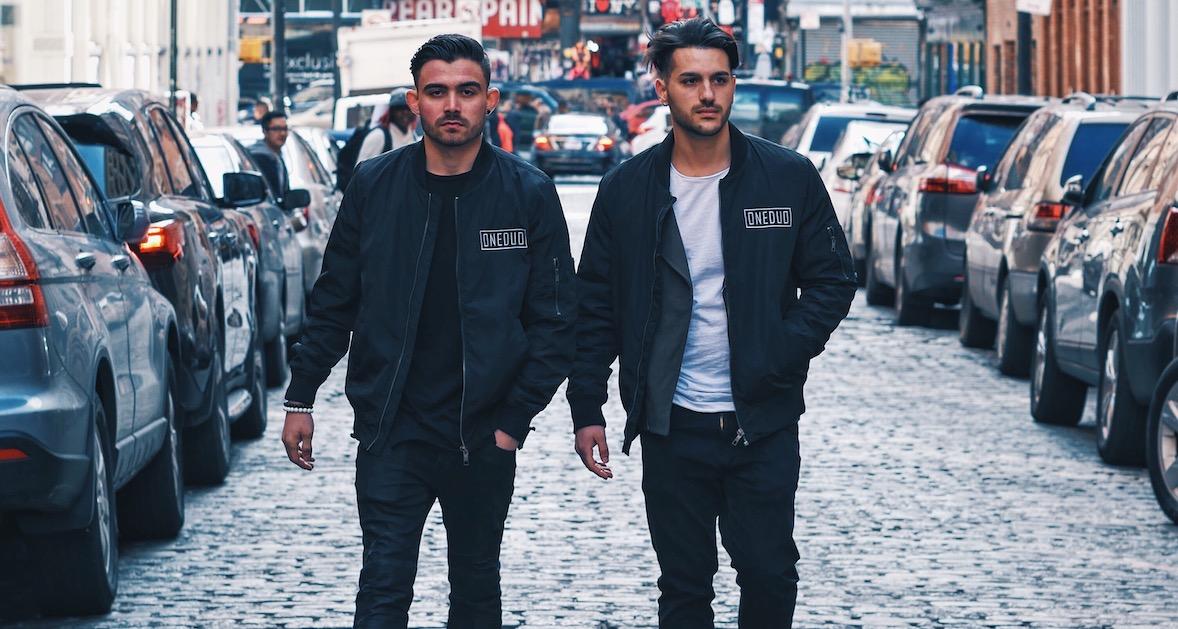 Article continues below advertisement
And if you have never heard of ONEDUO, check out their remix of The Chainsmokers' "Sick Boy" or their remix of Lodato's "Home," which earned them a No. 1 spot on the Billboard Dance Charts.
Follow ONEDUO on Instagram here.
The best way to prevent contracting or spreading the coronavirus is thorough hand washing and social distancing. If you feel you may be experiencing symptoms of the coronavirus, which include persistent cough (usually dry), fever, shortness of breath, and fatigue, please call your doctor before going to get tested. For comprehensive resources and updates, visit the CDC website. If you are experiencing anxiety about the virus, seek out mental health support from your provider or visit NAMI.org.