What's With the Psychiatric Facility Sequence in 'Moon Knight'? Your Questions Explained (SPOILERS)
In 'Moon Knight' Episode 4, Marc goes from being shot to ending up in a psychiatric facility. How did that happen? Here's the transition explained.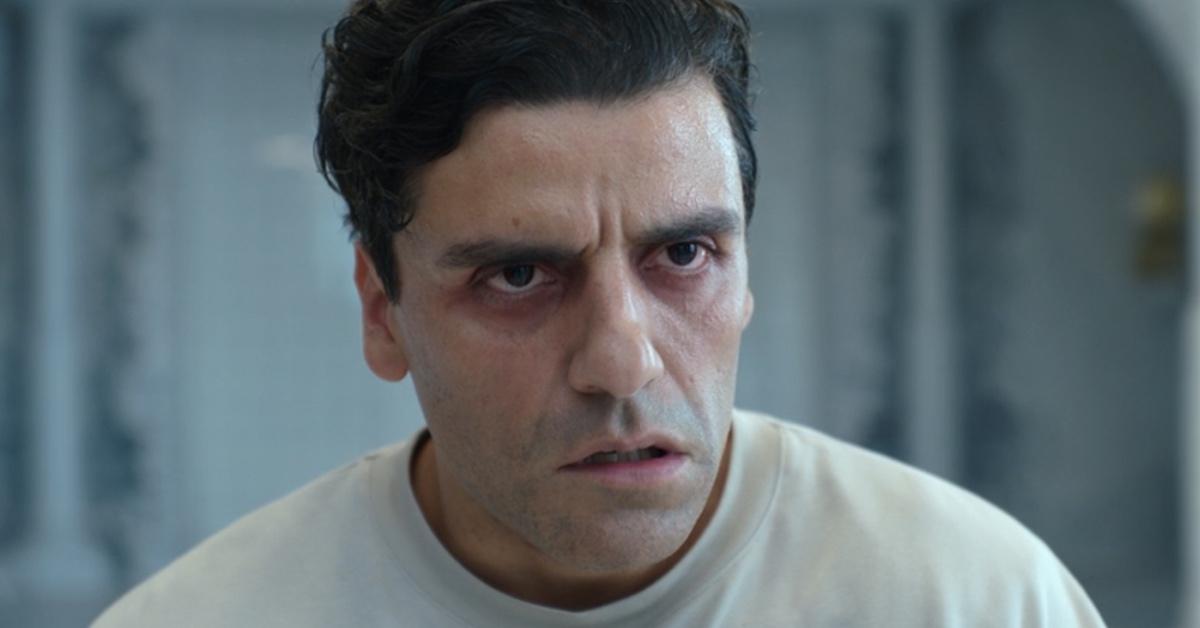 Spoiler alert: This article contains spoilers for Episode 4 of the Marvel series Moon Knight on Disney Plus.
One of the subjects that Marvel's latest show, Moon Knight, aims to tackle is mental health awareness. Moon Knight's main character is Steven Grant (Oscar Isaac), who has dissociative identity disorder (DID). Steven's other main identity is Marc Spector, a mercenary who acts as the avatar of Khonshu, the Egyptian Moon God.
Article continues below advertisement
Now four episodes into the show, Moon Knight follows Marc, Steven, and Layla as they battle it out against evil cult leader Arthur Harrow. But when Marc gets shot, the scene changes from a dream to a nightmare. What's the deal with Moon Knight's psychiatric facility sequence? Here's what we know, explained.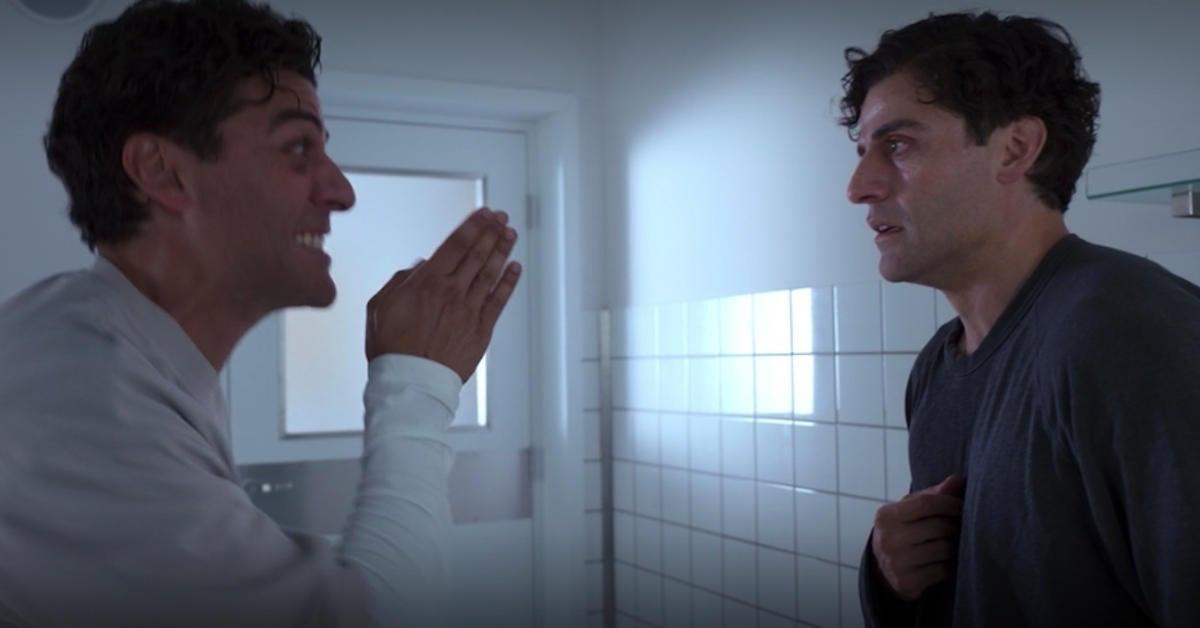 Article continues below advertisement
Here's 'Moon Knight's psychiatric facility sequence, explained.
During Episode 4, Steven/Marc, and Layla arrive at Ammit's tomb to face off with Harrow. Unfortunately, Harrow shoots Marc, who has control of the body, and he sinks into a dream sequence. Fans should remember that this is not the first time Marc Spector has died — Khonshu reminds him in Episode 3 that he was brought back from the dead by the Moon God. The first part of the sequence is a clear Indiana Jones parody, perhaps a nod to the adventure-archeology themes in Moon Knight.
The second half of the sequence features Marc racing through a psychiatric facility, fleeing figures from his and Steven's life, who take on roles as the facility's staff. When Marc runs around the facility, he finds Steven trapped in a sarcophagus, and the pair team up to try to escape Marc's fractured mind.
Many fans were surprised and confused by the quick turnaround and scene change, but there's a good reason for it.
Article continues below advertisement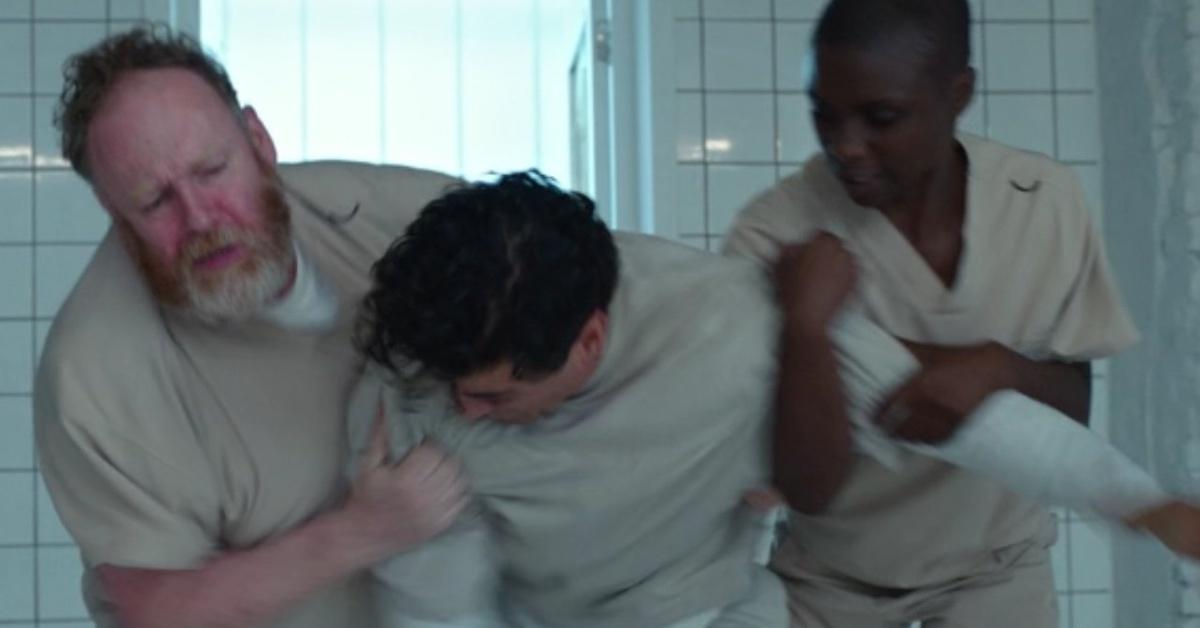 During Episode 2, audiences watched Steven get fired because his employers at the museum believed the jackal attack he experienced in the museum bathroom was a mental health crisis. As a result, they offered him a pamphlet for a psychiatric facility to help take care of his well-being. However, the concept of a psychiatric facility can be polarizing for those with mental health issues, as mental health facilities have historic stigmas attached to them that can make even those seeking help hesitate.
Article continues below advertisement
In Marc's dream, he is isolated in a psychiatric facility and visibly feels trapped. It's possible the psychiatric facility is also a reference to Marc's struggles with DID and even hints at a third personality. The jarring switches between which personality has control of the body have left both Marc and Steven anxious and restless, but at the end of the episode, the pair finally seamlessly work together. The psychiatric facility sequence also references a similar storyline in the comics.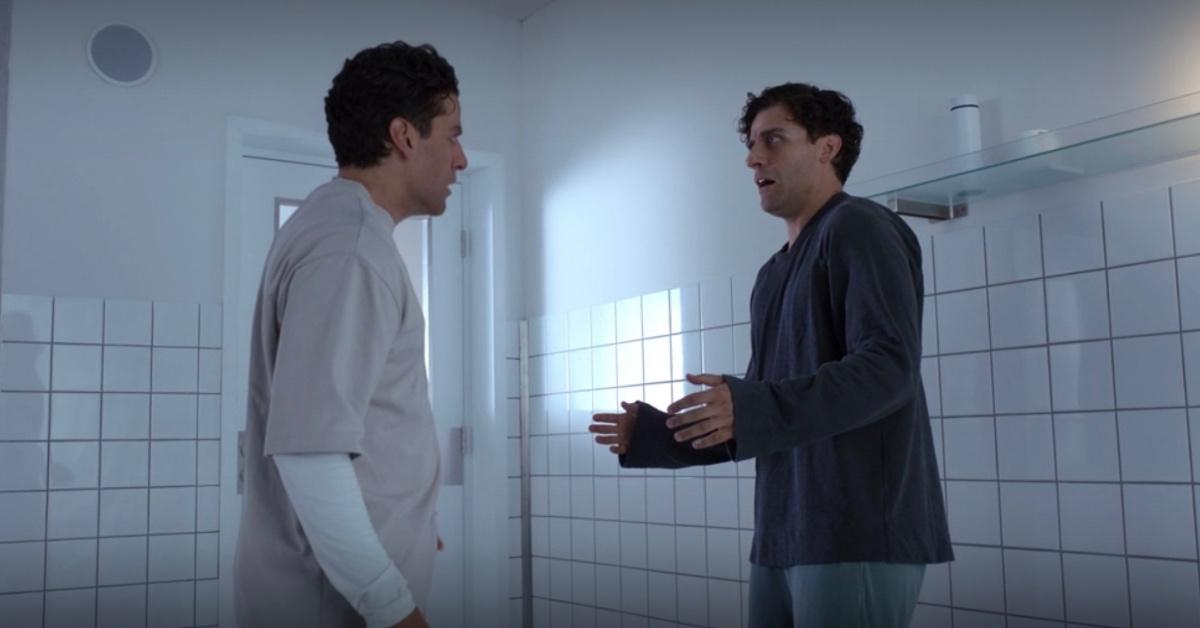 Article continues below advertisement
Marc/Steven isn't the only character to struggle with mental health issues in the Marvel Universe. For example, both Wanda Maximoff/Scarlet Witch and David Haller/Legion experience depression and manic episodes. Most of David's show Legion actually takes place in a psychiatric facility. Tony Stark himself even struggled with PTSD in Iron Man 3, although it was never addressed whether he sought professional help after the events of the film.
Ultimately, Moon Knight continues to add layers to its storytelling, and it looks like Marc/Steven will (hopefully) make their way back into their body to defeat Arthur Harrow once and for all.
New episodes of Moon Knight premiere on Disney Plus on Wednesdays.