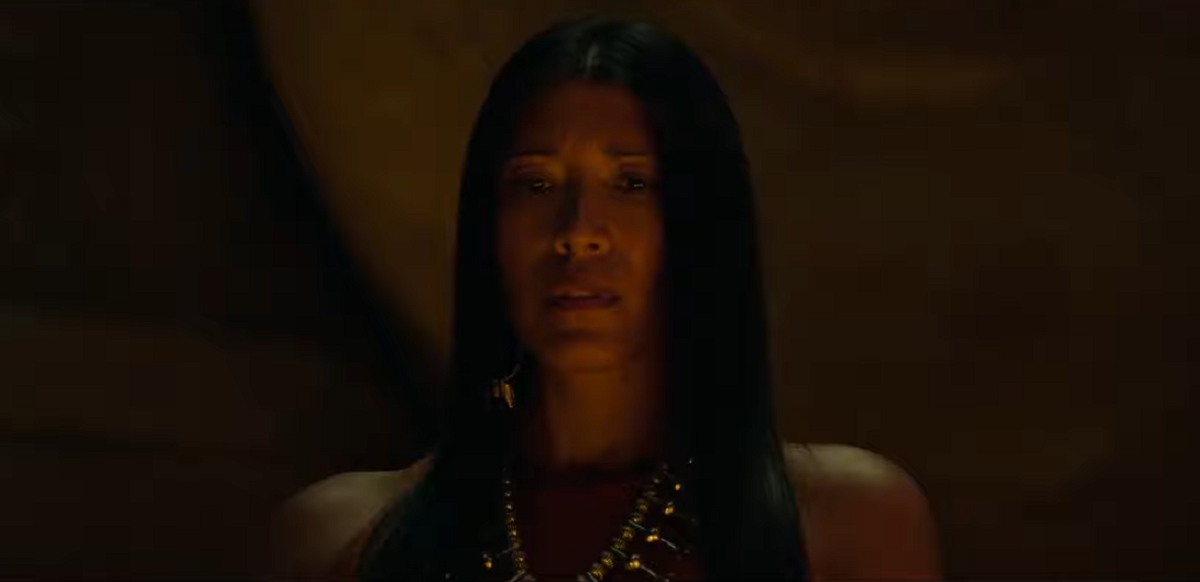 Hathor Was Briefly Introduced in 'Moon Knight' — Who Is She in Mythology?
Here's a break down of the Egyptian goddess Hathor in 'Moon Knight.' The goddess was introduced as Marc and Khonshu's only ally among the Ennead.
Spoiler alert: This article contains spoilers for Episode 3 of Moon Knight on Disney Plus.
Amidst the superhero antics and the protagonist's struggle with his mental health, Moon Knight isn't afraid to dive headfirst into the world of Egyptian mythology. The series follows Marc Spector (Oscar Isaac) as he carries out the will of Egyptian god Khonshu while managing his DID, but it also draws straight from the many gods and goddesses of ancient Egyptian lore. We got a glimpse of one such goddess with Hathor.
Article continues below advertisement
Episode 3 of Moon Knight introduces the Ennead. While they are well established in Marvel Comics to begin with, real-life Egyptian mythology defines the Ennead as a group of nine Egyptian gods most closely associated with creation myths.
The Marvel version of the Ennead includes Hathor, making her part of a group of celestial beings who are closest to humanity on a cosmic scale. Among the gods of the MCU Ennead, Hathor is the most empathetic. This is pretty indicative of her traditional lore.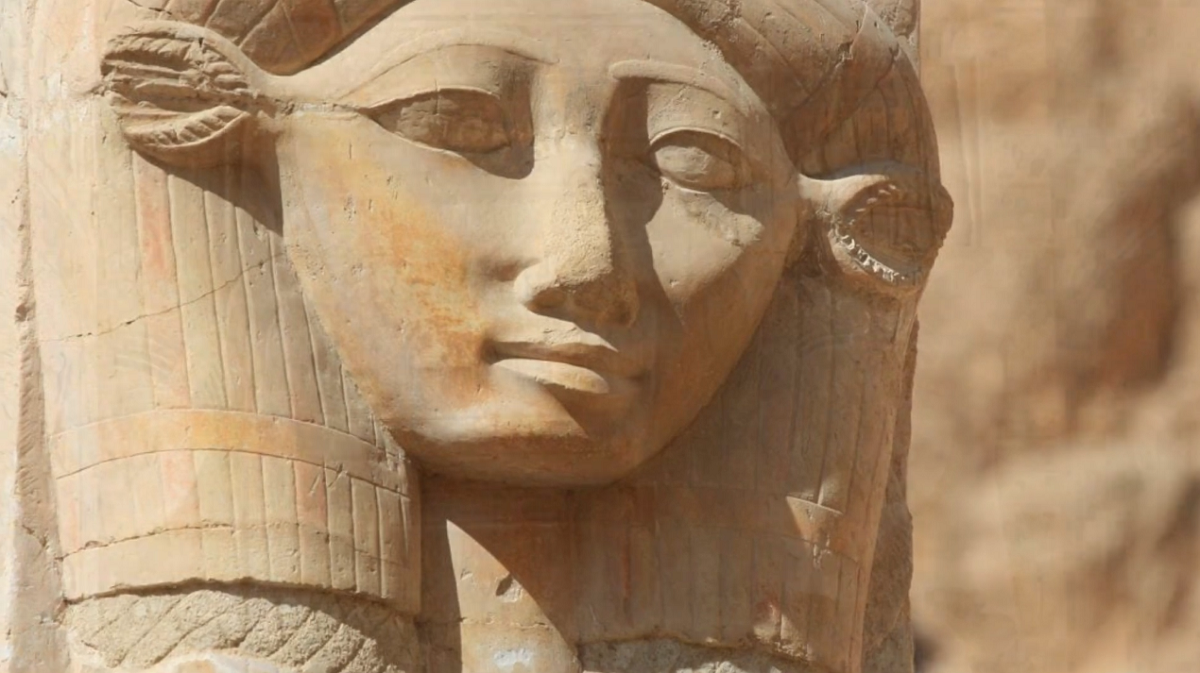 Article continues below advertisement
Who is Hathor in Egyptian mythology and how does she factor into 'Moon Knight'?
According to Ancient Egypt Online, Hathor is one of the most well-known gods in Egyptian mythology. Though she is known as the goddess of love and beauty, she was not vain or narcissistic. She became renowned loving all things capable of good. Hathor is also known for embodying vitality and good spirits, encouraging humanity and even her fellow deities to experience joy and love. Among her many duties, Hathor also guided the spirits of the dead on their way to the afterlife.
Her real-life mythology makes her MCU interpretation pretty accurate. Hathor is glimpsed through her avatar Yatzil, portrayed Díana Bermudez. In Episode 3 of Moon Knight, she and the rest of the Ennead are summoned by Khonshu. Speaking through Marc, Khonshu accuses Arthur Harrow (Ethan Hawke) of attempting to release the dangerous Egyptian god Ammit. Though Khonshu's accusations ring true, Arthur is able to deflect suspicion by citing the moon god's past transgressions and Marc's unstable mind.
Article continues below advertisement
Arthur is let off the hook, and many members of the Ennead then hold Khonshu in contempt. The only deity who shows empathy for Marc is Hathor, who encourages Marc to use their meeting as a safe space to protect him from Khonshu's influence. Subsequently, her avatar Yatzil points Marc in the direction of a map to Ammit's tomb. Though Hathor ultimately plays her part in sealing away Khonshu for openly meddling with human affairs, both goddess and avatar openly try to help Marc in their own ways.
As of now, it looks like we're not done with Hathor or Yatzil just yet. According to Díana Bermudez's IMDb page, Yatzil is expected to appear in the remaining three episodes of Moon Knight. Hopefully, the two of them will continue being an ally to Marc as he tries to save the world.
New episodes of Moon Knight stream every Wednesday on Disney Plus.