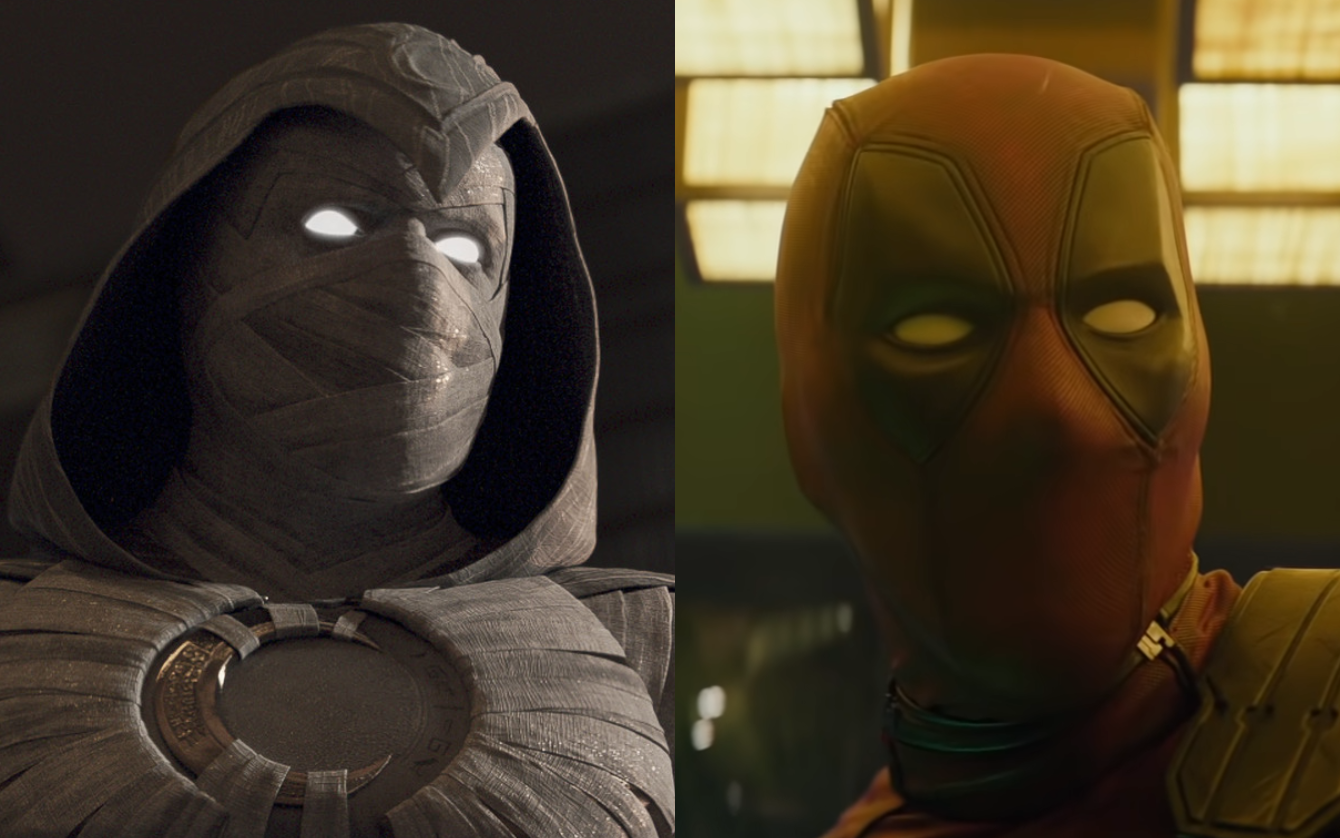 Have Moon Knight and Deadpool Ever Met Before? The Two Antiheroes Have History (and Beef)
What is the relationship between Moon Knight and Deadpool? The two Marvel antiheroes have a bit of history and have clashed in the past.
When it comes to Marvel antiheroes, Moon Knight is one of the most violent and gritty vigilantes in the pantheon. Marked by a dark origin story, a visceral fight with his own dissociative identity disorder, and a brutal form of heroics, the moonlit Marvel character certainly stands out among his contemporaries. The only person who could outmatch Moon Knight's brutality is someone just as vicious. That's where the zany Deadpool comes in. And a clash between these heroes is all but inevitable.
Article continues below advertisement
Moon Knight is currently the star of his own series on Disney Plus, in which Marc Spector (Oscar Isaac) must carry out the will of an ancient Egyptian deity while trying to keep his dissociative identity disorder in check.
Meanwhile, Deadpool/Wade Wilson hardly needs an introduction. The merc with a mouth has starred in two successful Marvel films (starring Ryan Reynolds) and is known for his fourth-wall-breaking wisecracks.
When these two polar opposite heroes meet with each other, someone is bound to get hurt.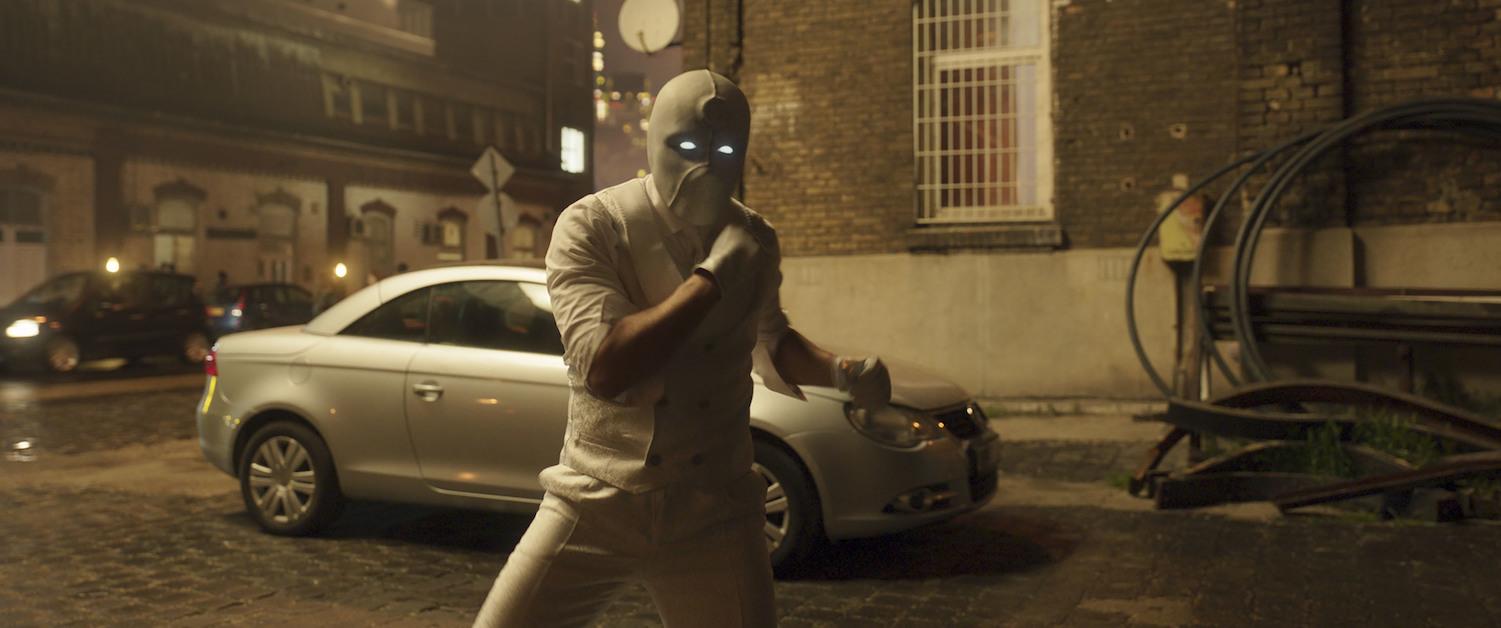 Article continues below advertisement
What kind of relationship do Moon Knight and Deadpool have? Does Moon Knight fight Deadpool?
Moon Knight and Deadpool certainly aren't strangers in the original comics. As reported by ScreenRant, the two of them have met each other before in a 2010 comic series called Vengeance of the Moon Knight. In this series, Moon Knight is armed to the teeth as he interacts with several Marvel characters on his quest for revenge against villains like Norman Osborn. He finds himself cooperating with heroes like Spider-Man and the Avengers, but Deadpool becomes caught in his crosshairs.
Having resolved not to kill anymore, Moon Knight seeks to target a mob boss and bring him to justice. Unfortunately, Deadpool has been hired to kill the very same person. This leads to the two of them clashing. Fists and weaponry begin to fly as Moon Knight fights with the merc, the latter using his signature big mouth to taunt Moon Knight at every turn. Unfortunately, it's that big mouth that becomes Deadpool's undoing.
Article continues below advertisement
Throughout his ranting, Deadpool makes the mistake of revealing his healing factor to Moon Knight. This allows Moon Knight to cut loose with all of his skills without fear of taking Wade's life. Using every trick up his sleeve, Moon Knight incapacitates Deadpool with relative ease.
The two of them eventually resolve their dispute amicably. Moon Knight even begins to question his new moral code after allowing the mob boss to die at the hands of a woman whose family was killed by the boss.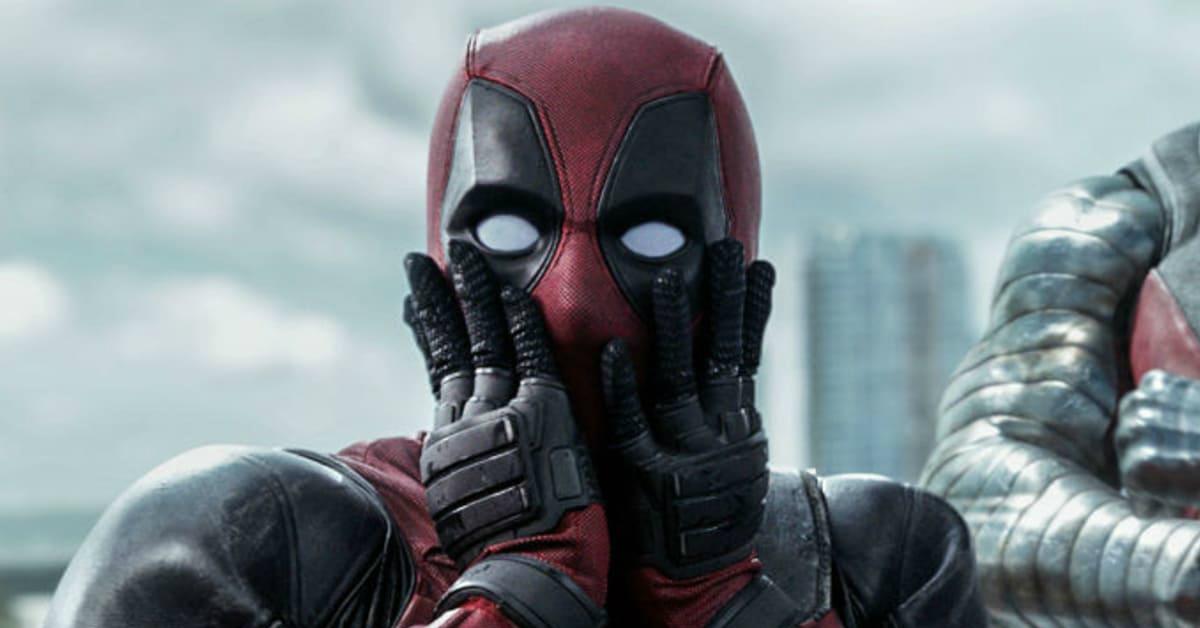 Article continues below advertisement
Could Moon Knight fight Deadpool in the MCU?
With the prospect of the X-Men finally entering the MCU, could Deadpool and Moon Knight have a similar clash on screen? Inverse reports that fans believe their previous encounters have laid the groundwork for a crossover between Oscar Isaac's Marc Spector and Ryan Reynolds' Wade Wilson to cross paths.
Deadpool could easily muscle himself into the MCU with little trouble, so we're all too excited to see if they could have the same fight played out in live-action.
Moon Knight streams new episodes every Wednesday on Disney Plus.