The 'Moon Knight' Theme Song Composer Discusses Egyptian Music Inspiration (EXCLUSIVE)
The theme song for 'Moon Knight' is unlike any superhero theme song we've heard before, so Distractify spoke with the composer about his inspration.
When the Moon Knight trailer came out, even its music stuck out. Now that the actual series is here, music definitely comes into play in a major way. Between the series' soundtrack and the original score beneath the action, Moon Knight is introducing us to new, incredibly fitting music.
In many Marvel series and films, the music is overwhelmingly epic, or even mysterious, but the vibe behind the music of Moon Knight is distinctly different.
Article continues below advertisement
The series itself is also unique; it's about a violent mercenary who serves the Egyptian god Khonshu. In the midst of it all, he's managing his dissociative identity disorder, so the music of Moon Knight needs to match the chaotic mood and history behind the series.
Distractify was lucky enough to speak with Moon Knight's composer, Hesham Nazih, who shared his experience creating the Moon Knight theme, as well as his inspiration behind it.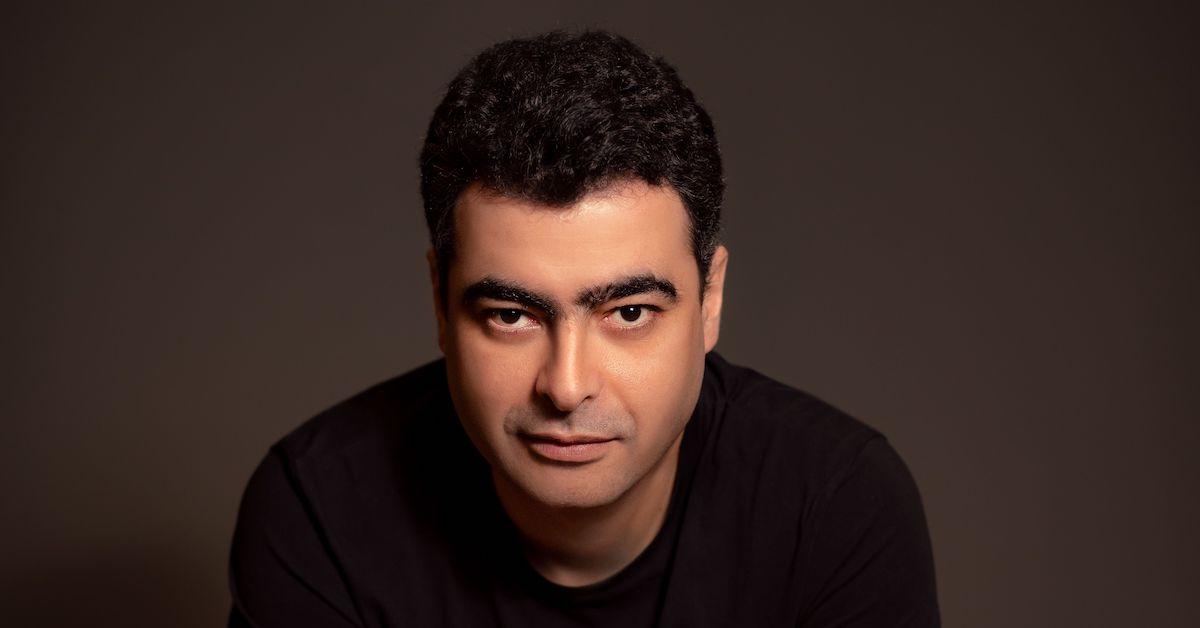 Article continues below advertisement
The 'Moon Knight' theme song represents some of the series' central themes.
We first hear the Moon Knight theme song when Steven Grant turns into Moon Knight. The song itself, simply titled "Moon Knight," has its peaks and valleys and is directly inspired by Egyptian music. In fact, composer Hesham Nazih is Egyptian, and Moon Knight is his first major English-language project.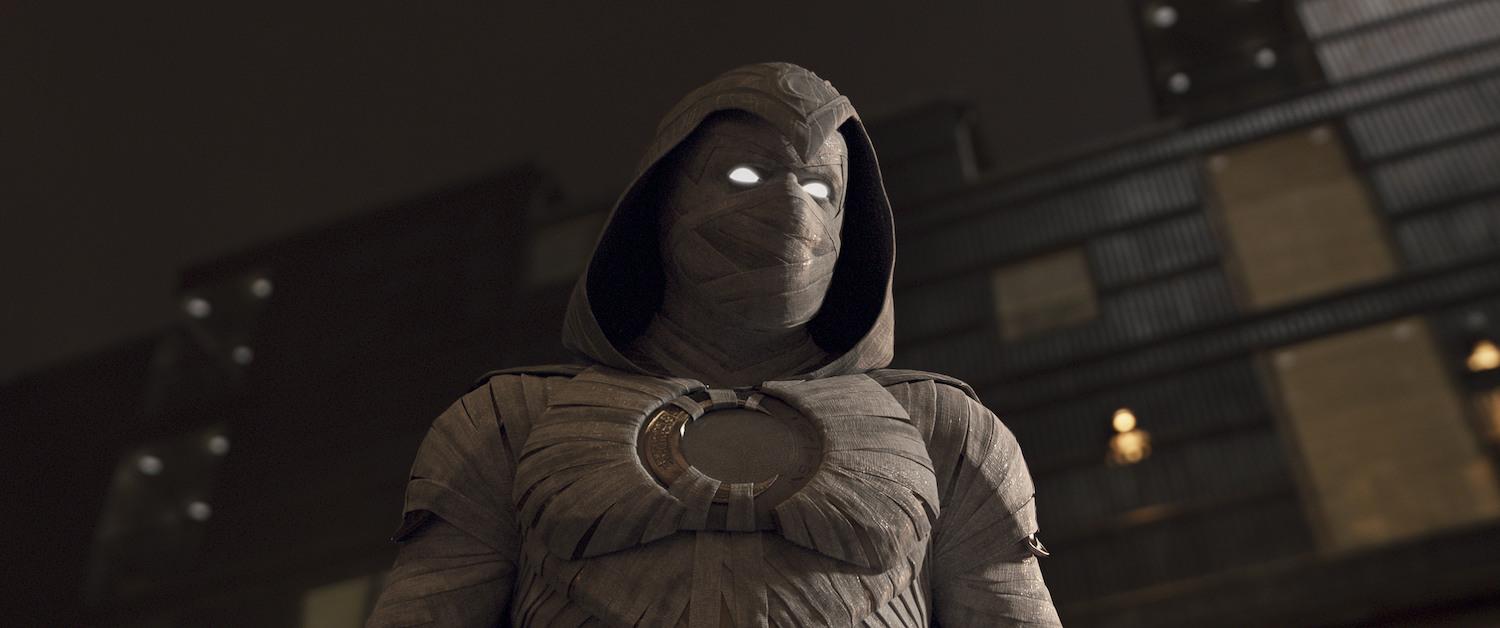 Article continues below advertisement
"Moon Knight required a very dynamic score, full of emotions and adventures," Hesham explained. "Of course, the Egyptian aspect and feel was essential. I tried to cast the nature of Marc Spector, Steven Grant, and the sheer power of Khonshu bestowed upon Marc in one musical alloy. That is the main theme, the Moon Knight theme!"
It's a lot to do in one piece of music, but Hesham does it effortlessly. Not only is it easy to recognize the Egyptian influence, but it exists in two parts. It begins with themes of strength and intensity but then transforms into something much more meditative and quiet.
In many ways, the theme song represents the multiple sides of Moon Knight, Marc Spector, Steven Grant, and Khonshu as they go on the journey chronicled in the Disney Plus series.
Article continues below advertisement
Creating the 'Moon Knight' music was a whole new experience for composer Hesham Nazih.
"I've experienced so many new musical situations," Hesham shared. "Like the superhero transformation, the summoning the suit scenes ... I've never written music for a superhero before. The fights, the high-octane action, and the upbeat intense dramatic tension all in conjunction with the ancient Egyptian mythology — this was all a new experience to me!"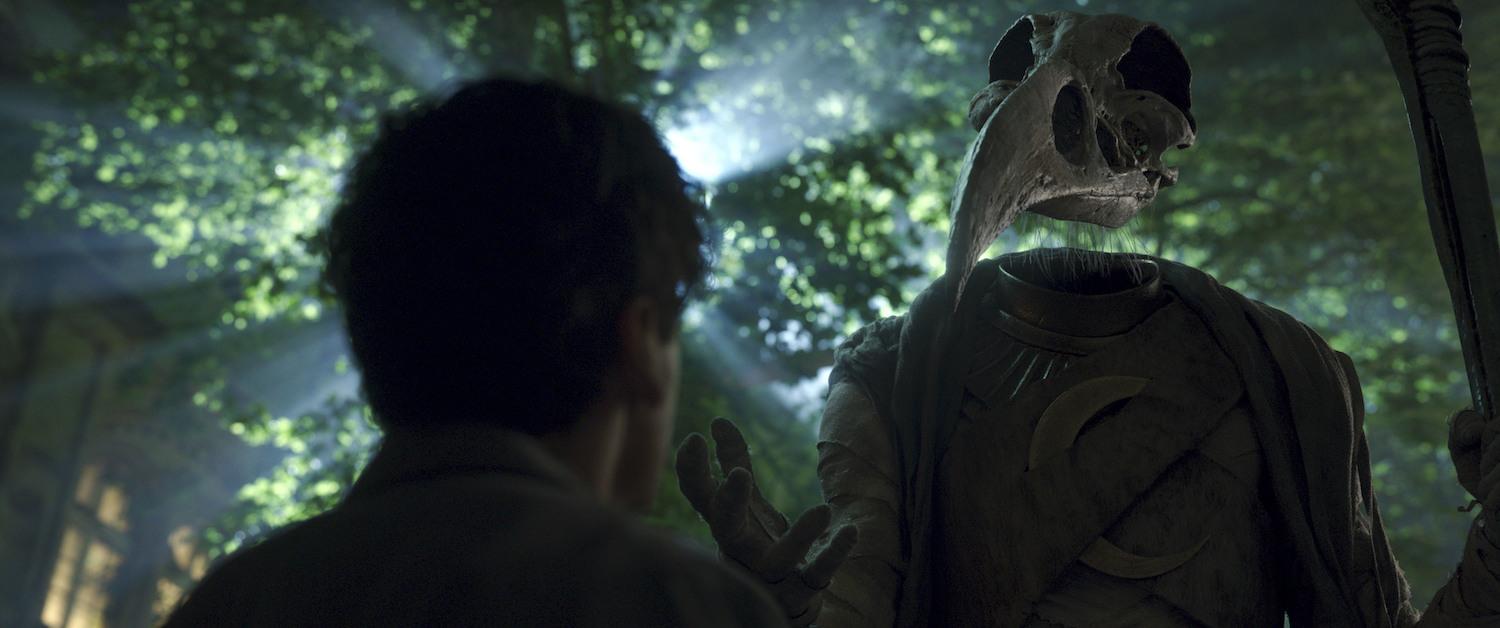 Article continues below advertisement
In all of its newness, though, the music behind Moon Knight is truly iconic. Part of that also has to do with Hesham's background as a famous Egyptian composer. "I was keen to maintain the Egyptian feel — where it's necessary — not only by using Egyptian instruments but even within the orchestral lines and movements," he explained, "Letting [the Egyptian feel] out naturally without forcing or overdoing it or, of course, shying away from it ... I am Egyptian, so the job was easy in a way!"
Hesham has won multiple prestigious awards, and in addition to composing the Moon Knight leitmotif, he oversees all composition of the entire series' score (not including the soundtrack). He's been working for more than 20 years and has more than 40 award-winning blockbuster film soundtracks under his belt. But even with his two decades of experience, working on Moon Knight was completely unique and also totally unexpected.
Article continues below advertisement
"Of course I knew director Mohamed Diab from his films, but never had the chance to work with him or even meet him in person, so I knew nothing about the project," Hesham revealed. "One day, I received an email from Marvel asking me to send them my demo reel, and a few weeks later, I traveled to Budapest where I had my first meeting with Mohamed. I learned from him that he recommended me to Marvel, and here we are!"
The final episode of Moon Knight drops Wednesday, May 4 on Disney Plus.