Khonshu Seems to Have a Complicated History With the Goddess of Love
In 'Moon Knight' Episode 3, the Ennead meets and we learn that Khonshu may have had a prior relationship with the goddess Hathor.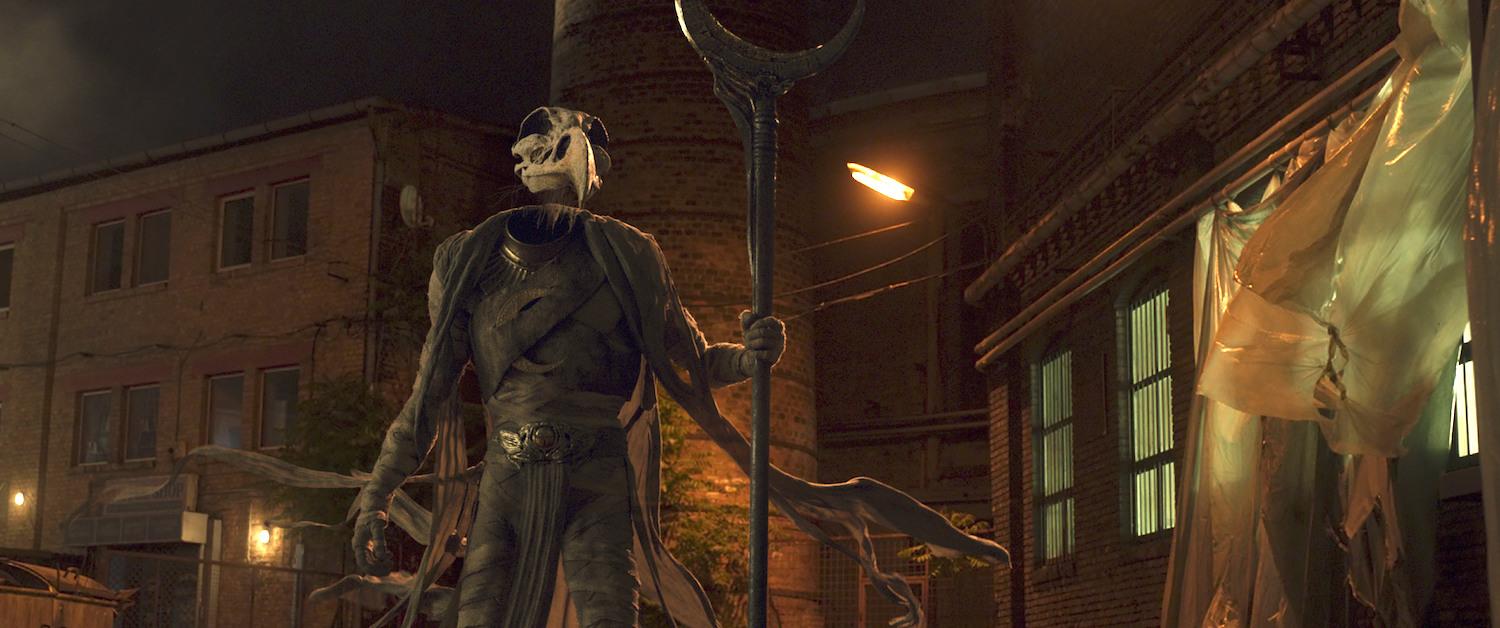 Spoiler alert: This article contains spoilers for Moon Knight Episode 3.
Each episode of Moon Knight delves deeper into two different facets: Marc Spector's psyche and the Egyptian lore. Episode 3 brings us into the depths of both as it finally places the MCU's Moon Knight among the other avatars to Egyptian gods. As Marc figures out who he is, who Steven is, and who a mysterious third identity is, Khonshu attempts to bring the other Egyptian gods in to stop Arthur Harrow from resurrecting Ammit.
Article continues below advertisement
However, both Ammit and Khonshu have technically been banned from the Ennead. While Ammit is more dangerous to humanity, the other gods also disagree with Khonshu's methods. Upon finally meeting his avatar, aka Marc, the gods are convinced that Khonshu is doing more harm than good. But the avatar to Hathor seems to favor Khonshu. So what is Khonshu and Hathor's relationship and will it ever be further explained?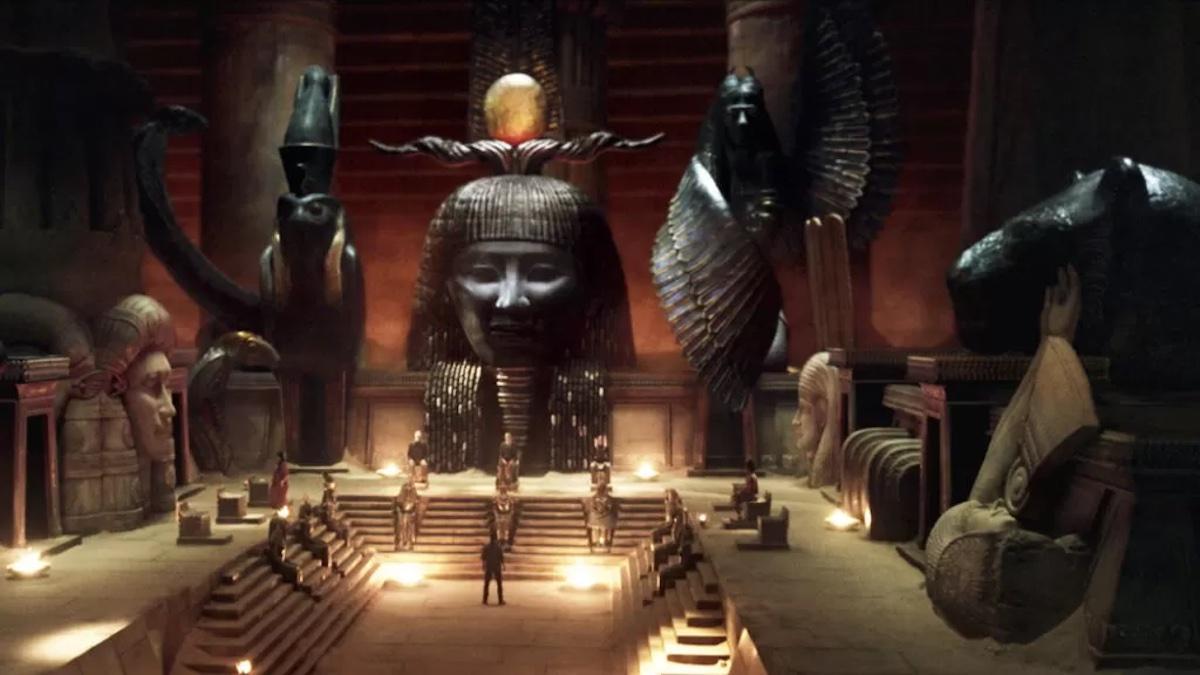 Article continues below advertisement
Hathor seems to have a soft spot for Khonshu in 'Moon Knight.'
While most of the gods have little to no patience for Khonshu, Hathor seems to have a soft spot. We learn through Hathor's avatar, Yatzil, that Hathor is the goddess of music and love. She reveals that Khonshu used to enjoy dancing to her music, but we know little else about their past relationship. She also remarks that Khonshu's theatrics are "unparalleled."
While that bothers the other gods, Hathor doesn't seem to mind too much. By the end of the meeting, the gods have decided that Arthur Harrow is not guilty of attempting to resurrect Ammit — yes, we know that he is guilty, and we can't help but think, even if the gods are just observing, shouldn't they know this as well?
Article continues below advertisement
Regardless, gods make mistakes too apparently. But Yatzil pulls Marc aside to tell him that a map to Ammit's tomb is hidden in Senfu's sarcophagus. Clearly, Hathor wants to help Khonshu, and believes that Khonshu is doing the right thing, whether or not she believes in his methods.
Article continues below advertisement
The exact relationship between Khonshu and Hathor is unclear, but it could be explained further.
It's hinted that Hathor and Khonshu could have had a romantic relationship through the way Yatzil talks to Marc and through her use of the past tense when referring to Khonshu, but this is just an assumption. It's also possible that they just used to be closer friends, but that Khonshu's standing with the Ennead led to a falling out. So we decided to take a look at the Egyptian inspirations behind the gods.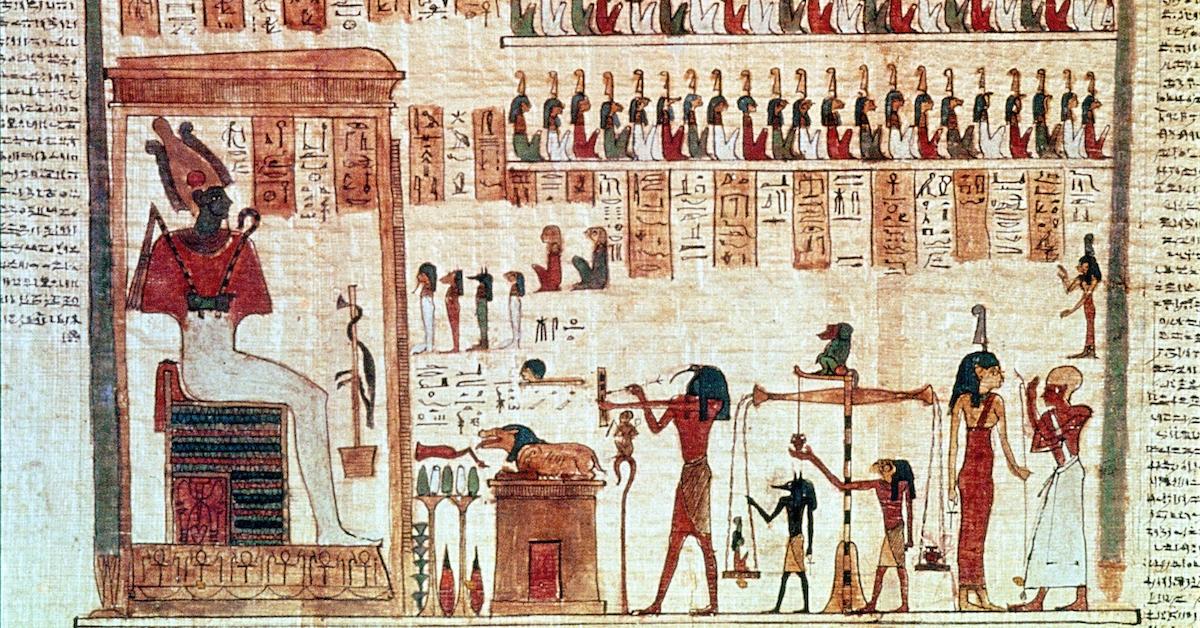 Article continues below advertisement
Hathor is a complicated god in the Marvel comics.
In Marvel lore, Hathor is both a goddess of love and of war. While that might seem paradoxical, the gods have many complexities. She was born of Ammon Ra, and when the ancient people of Egypt rebelled against Ra, he sent Hathor to punish humanity. Instead, her bloodlust transformed her into Sekhmet.
Article continues below advertisement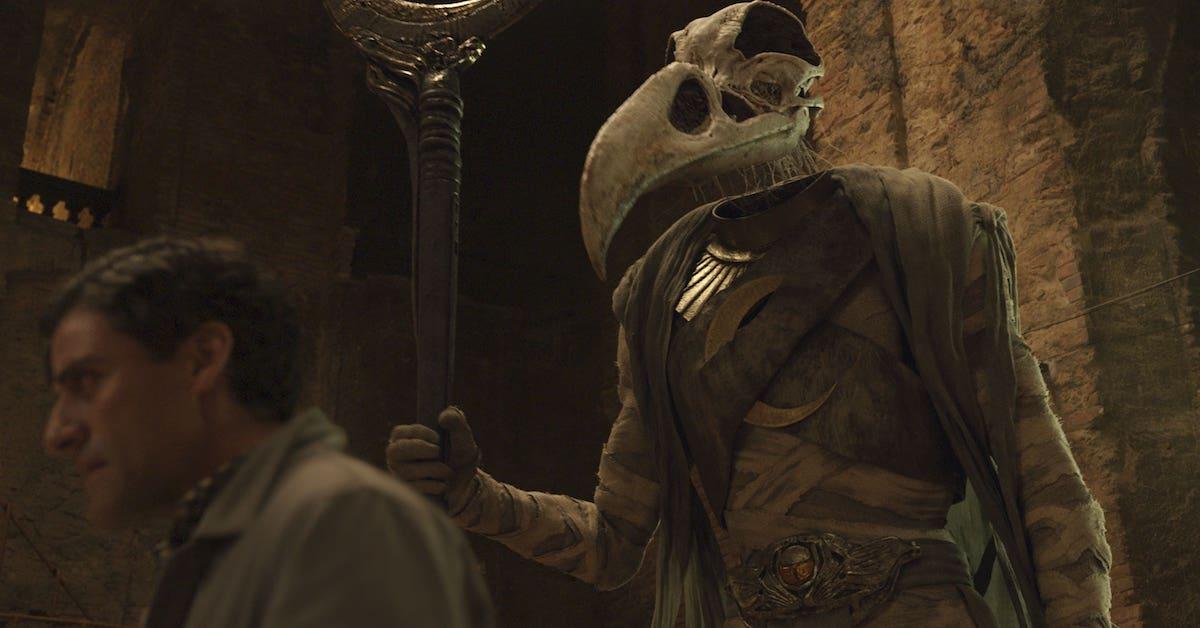 Throughout the Marvel comics, Hathor has her own identity crises, flipping between being the goddess of love and Sekhmet, the war goddess of Egypt. Perhaps because of this, Yatzil understands Marc's struggle with his identity. It's also worth noting that Sekhmet is related to Bast, the Panther God, who operates behind the Black Panther.
Could Hathor's introduction into Moon Knight begin the series' connection to greater MCU canon? It's likely we'll learn more about Khonshu and Hathor's relationship as Moon Knight continues, or in a future MCU project, but one thing is now clear: both of them have imperfect pasts.
New episodes of Moon Knight drop every Wednesday on Disney Plus.