Kanye West, Whoopi Goldberg, and More React to Queen Elizabeth II's Passing
Celebrities like Kanye West and Elton John react to the death of the England's longest-ruling monarch Queen Elizabeth II. Read their statements here.
As I'm sure you've heard, Queen Elizabeth II passed away on Sept. 8, 2022, at the age of 96. Per a statement from the British Royal Family, she "died peacefully at Balmoral," which was her estate in the Scottish Highlands. Having ruled over England for an impressive 70 years, Queen Elizabeth II was officially the country's longest-ruling monarch.
Article continues below advertisement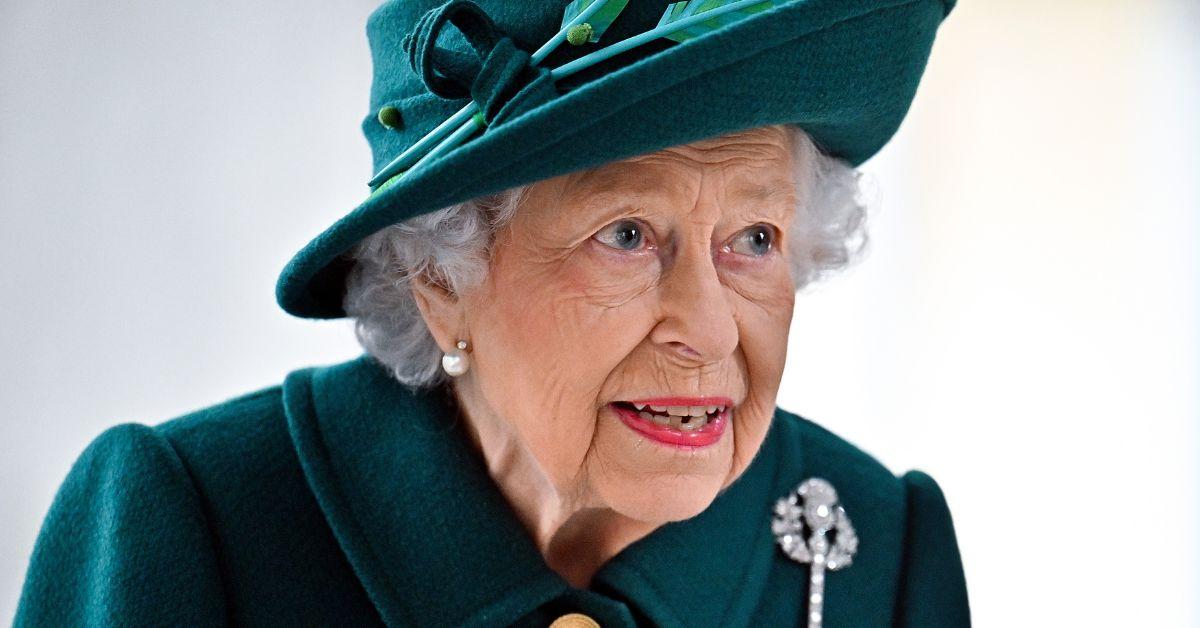 But after the news was revealed that she had passed, the internet (mostly Twitter) exploded into a cesspool of jokes and conspiracy theories about the late monarch. In fact, many folks got behind the conspiracy theory that she didn't actually die, but was reincarnated as YouTuber Trisha Paytas's baby.
But among all of the tomfoolery, there were some sincere and touching posts mourning her loss. See what some celebrities and famous figures had to say about Queen Elizabeth II's passing below.
Kanye West dedicated an Instagram post to Queen Elizabeth II.
"Life is precious. Releasing all grudges today," wrote Kanye West in all capital letters. He added: "Leaning into the light."
Albeit not much is known about the rapper's relationship with the queen, it seems her passing inspired him to stop his aggressions and put his current feuds to rest. He also shared two photos of Queen Elizabeth in her early days as a monarch.
Article continues below advertisement
President Joe Biden and First Lady Jill Biden released a statement about Queen Elizabeth II's death.
The Commander in Chief and First Lady highlighted some of Queen Elizabeth's greatest accomplishments in their lengthy tribute to her. Noting that they first met her in 1982, they praised her for helping the U.S. build a "social" relationship with the U.K. "In the years ahead, we look forward to continuing a relationship with the King and the Queen Consort."
Article continues below advertisement
Whoopi Goldberg recalled her first time meeting the queen.
Actress and comedienne Whoopi Goldberg recounted her first time meeting Queen Elizabeth. She explained they met at the Royal Variety Performance of 2009 and Whoopi was startled when the British royal approached her. "I'm an American kid from the projects and I'm in the company of the Queen of England. I was in awe," Whoopi wrote, adding, "Rest In Peace."
Article continues below advertisement
Ozzy Osbourne said "the thought of England without Queen Elizabeth II" is "devastating."
English rocker Ozzy Osbourne shared on Twitter that he is mourning with his country. "With a heavy heart I say it is devastating the thought of England without Queen Elizabeth II," he wrote.
Article continues below advertisement
Barack Obama praised Queen Elizabeth II for her accomplishments.
Former president of the U.S. Barack Obama reflected on the queen's accomplishments. "Her Majesty was just 25 years old when she took on the enormous task of helming one of the world's great democracies," he wrote, shedding a light on her work during World War II all the way to the COVID-19 lockdowns.
Article continues below advertisement
Elton John said Queen Elizabeth II was a "huge part of [his] life."
U.K. native Elton John shared a statement to Twitter about the late queen. "She was an inspiring presence to be around and led the country through some of our greatest and darkest moments with grace, decency and a genuine caring warmth," he wrote. The 75-year-old musician went on to say that Queen Elizabeth was a "huge part of his life from childhood" and that he will "miss her dearly."