The Creepy Doll From Red Light, Green Light Is Basically the Mascot of 'Squid Game'
'Squid Game' stars discussed the inspiration for the creepy girl doll in the Red Light, Green Light game. Details inside!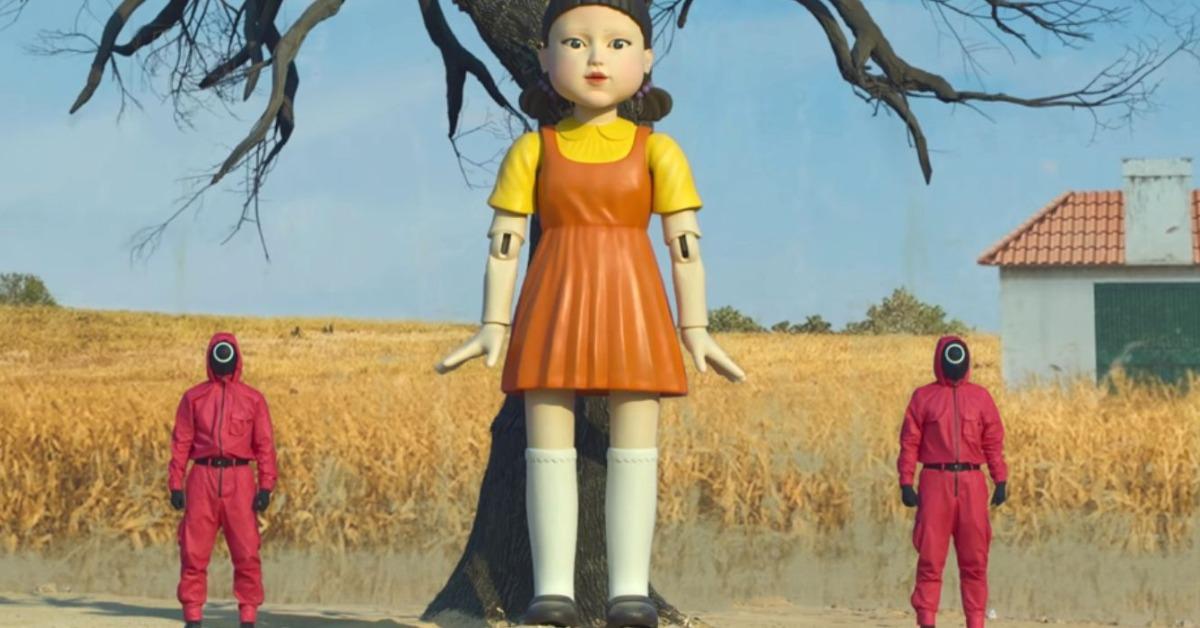 If there's one thing to take away from the hit Netflix survival drama Squid Game, it's the image of the oversized and oh-so-creepy doll in the Red Light, Green Light game. It's the first competition in a series of deadly children's games for adults who are intent on winning a multi-billion dollar prize.
Article continues below advertisement
In the game, a huge animatronic girl with pigtails calls out "red light" or "green light." When she turns her head to see if any of the players are moving after hearing "red light," her eyes scan over the players quickly.
Players who are still moving are shot dead on the spot. It's a wild spin on what many kids around the world are familiar with playing.
But who is the robotic girl based on? The cast revealed the origins of the doll.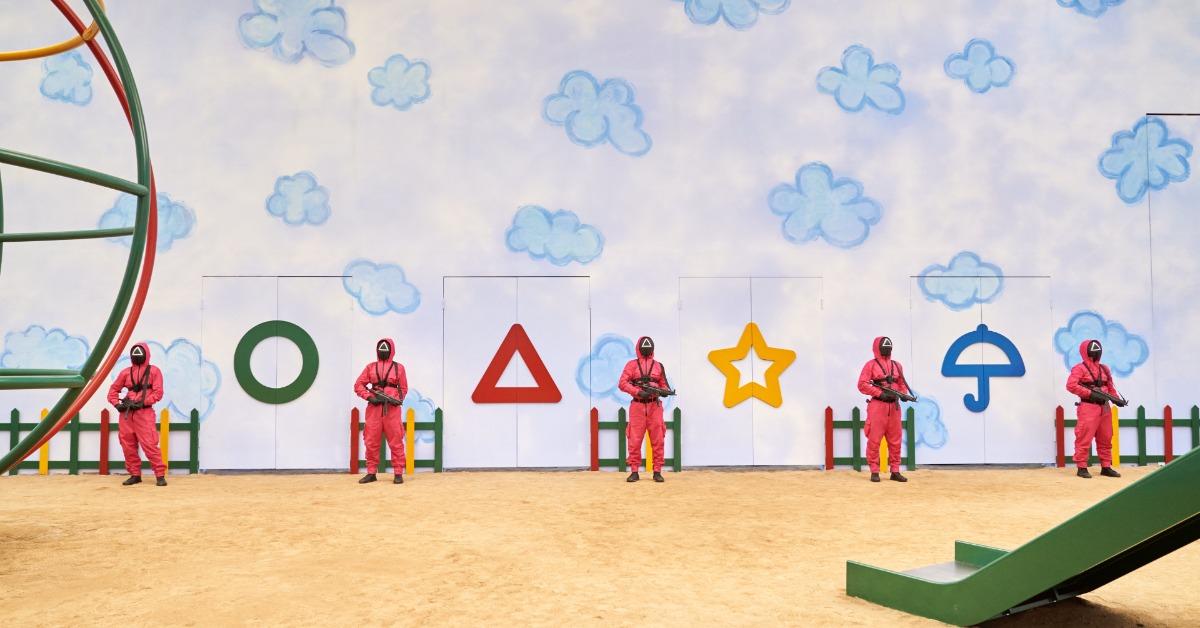 Article continues below advertisement
Who is the Red Light, Green Light girl in 'Squid Game' based on?
Some of the Squid Game cast appeared on The Tonight Show Starring Jimmy Fallon and shared who the Red Light, Green Light doll is based on. Jung Ho-yeon, who plays Sae-byeok in Squid Game, said the doll is actually supposed to be a real-life version of a female character featured in many Korean textbooks.
"When we were at school, there were characters. One is a boy, and one is a girl. The boy's name was Chulsoo, and the girl's name was Younghee," she explained. "And she's the one."
In the same interview, Wi Ha-jun, who plays Joon-ho, shared why he believes Squid Game skyrocketed in popularity so quickly.
Article continues below advertisement
"I definitely think part of the appeal is the Korean children's games," he said. "That can be very original, refreshing, and also shocking at the same time to the global viewers."
The games, which include Red Light, Green Light and tug-of-war, also show players trying to etch away at shapes pressed into traditional Korean honeycomb candy. Then there's the final competition, called Squid Game, which is otherwise unfamiliar to most American viewers.
Article continues below advertisement
In this game, one player has to keep the other from getting inside a court shaped like a squid. If a player gets to the head, they win. In Squid Game, things are different and, as with the other competitions based on children's games, its consequences are deadly.
Chulsoo and Younghee are big in Korean pop culture.
The Red Light, Green Light doll, Younghee, is often featured alongside her male counterpart, Chulsoo, in Korean textbooks, sort of like a version of Dick and Jane, who were once used as generic children's characters for American kids.
Article continues below advertisement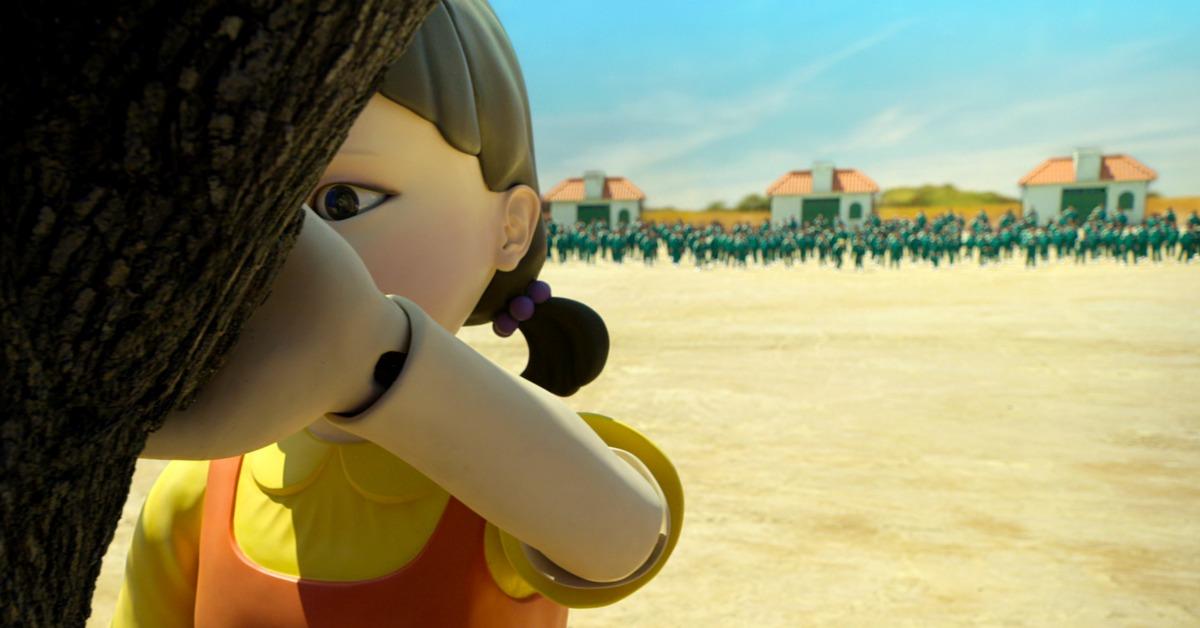 The characters even have their own movie, Chulsoo & Younghee. In it, Chulsoo tries to make Younghee fall in love with him, but it doesn't end well. And in the K-pop band Seventeen's song, "Mansae," there's a line that says, "I feel like Chulsoo without Younghee."
Like Younghee, Chulsoo is a big part of Korean culture. But unlike Younghee, Chulsoo isn't now also associated with a horrific take on an otherwise innocent kid's game.
Watch Squid Game on Netflix.