Is Rena Haley on TikTok? Nikki Haley's Daughter's Social Media Use Sparks Tense Debate
Vivek Ramaswamy got personal at the latest Republican debate by bringing up Rena Haley's TikTok use. Her mom Nikki Haley wasn't having it.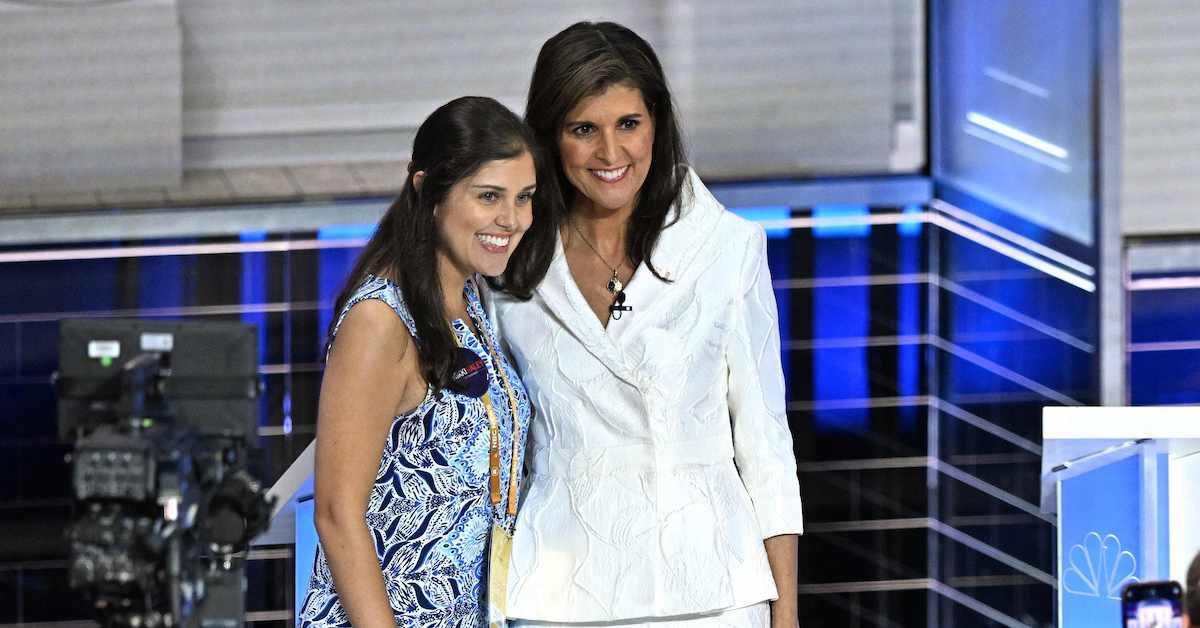 The Gist:
During the third Republican presidential debate, Vivek Ramaswamy called Nikki Haley's daughter Rena Haley's social media use into question.
The former governor of South Carolina was infuriated by Ramaswamy bringing up her child in the debate.
Ramaswamy still uses TikTok, but Rena is seemingly no longer on the controversial app.
Article continues below advertisement
It's usually considered poor form to bring up presidential candidate's kids during debates — not that the seemingly off-limits topic doesn't come up frequently.
But when hopeful nominee Vivek Ramaswamy called out Nikki Haley's daughter Rena Haley for using TikTok in the past, well, the former governor of South Carolina was extremely bothered. Full details ahead!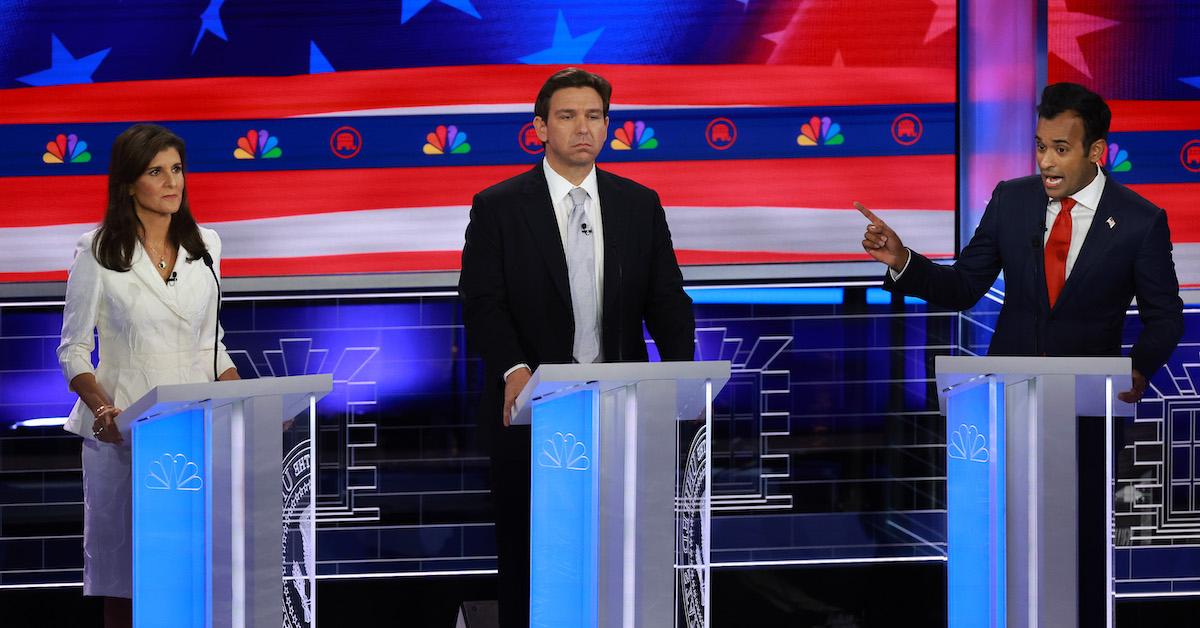 Article continues below advertisement
What did Vivek Ramaswamy say about Rena Haley and TikTok?
Ramaswamy seemingly went after Haley with everything he had as the candidates went up against one another at the third Republican debate in Miami, Florida on Wednesday, Nov. 8, 2023.
The businessman didn't hold back with swings at Haley's time as a United Nations ambassador. But when he attacked her parenting of her daughter Rena, who is now in her twenties, the typically composed South Carolinian wasn't having it any longer.
Article continues below advertisement
As a little background, Ramaswamy uses TikTok to promote his campaign. He has a paltry 100,000 followers, but by contrast, you won't find the other Republican presidential wannabes on the app, likely because it's Chinese-made.
Article continues below advertisement
With his TikTok use being questioned on stage, Ramaswamy went low.
"In the last debate, [Haley] made fun of me for actually joining TikTok while her own daughter was actually using the app for a long time. So you might want to take care of your family first," the 38-year-old candidate proclaimed.
Let's just say that Haley didn't take her opponent's invocation of her daughter Rena, who is seemingly no longer using TikTok, lightly. Her reaction showed that he had crossed a line.
Article continues below advertisement
Nikki Haley pounced on Vivek Ramaswamy for talking about Rena.
Upon Ramaswamy bringing Haley's daughter up at the debate, the only female Republican candidate shot back, "Leave my daughter out of your voice."
She also called the tech entrepreneur "scum."
Meanwhile, many people on social media were calling Haley, who previously called TikTok "dangerous," a hypocrite as a video from when Rena was on the app that features her dancing with her husband went viral.
Article continues below advertisement
A lot of debate viewers weighed in that Ramaswamy's comment was fair game, and definitely warranted a real answer from Haley. But others were on her side, with one X user saying "lame personal attacks" weren't necessary in this debate.
For his part, Ramaswamy doubled down on bringing up Rena as it relates to the TikTok issue.
On X, he tweeted, "Enough of the virtue signaling from people like @NikkiHaley who rails against TikTok even as her adult daughter has been on the platform for years. The fact is that 76 percent of 18-24 year-olds are on TikTok. We're not going to change this country without winning. We can't just talk about the importance of the GOP 'reaching young voters' while hiding in our own echo chambers."