'RHUGT' Star Candiace Dillard Says the Filming Locations Were "Beautiful" (EXCLUSIVE)
'The Real Housewives Ultimate Girls Trip' is back for Season 3 with a new cast and a new overseas location. Details on the 'RHUGT' filming locations!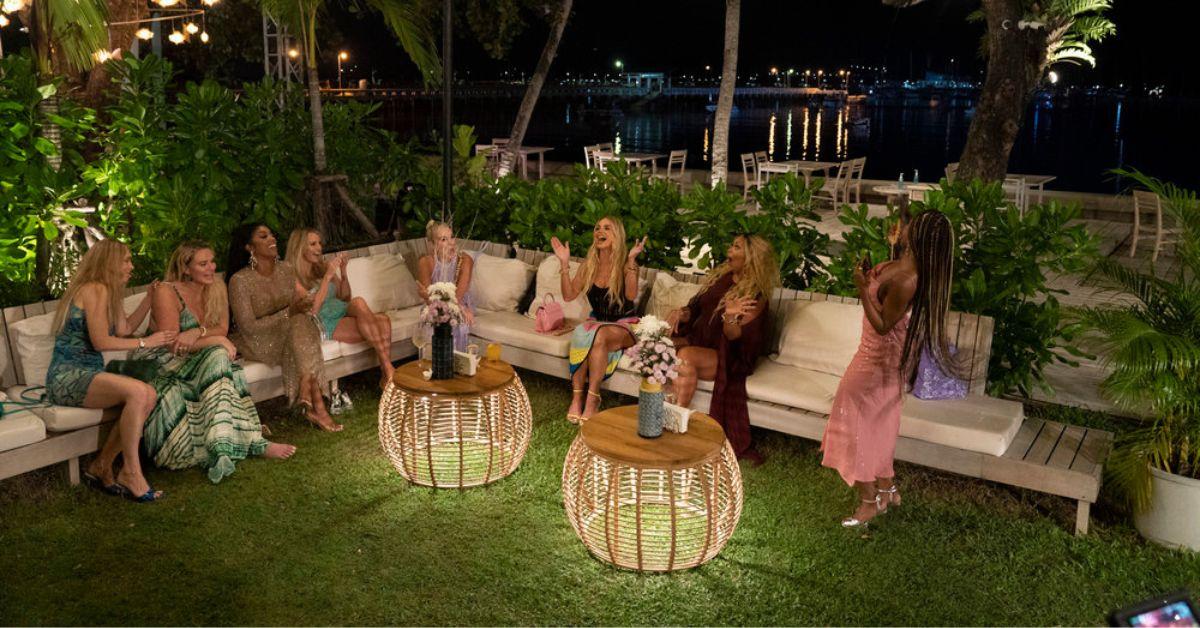 Article continues below advertisement
Fortunately, fans will witness new, decadent locations in the new season between the inevitable chaos. Keep reading to see RHUGT Season 3's filming locations and the spots Candiace exclusively recommended to Distractify before the premiere.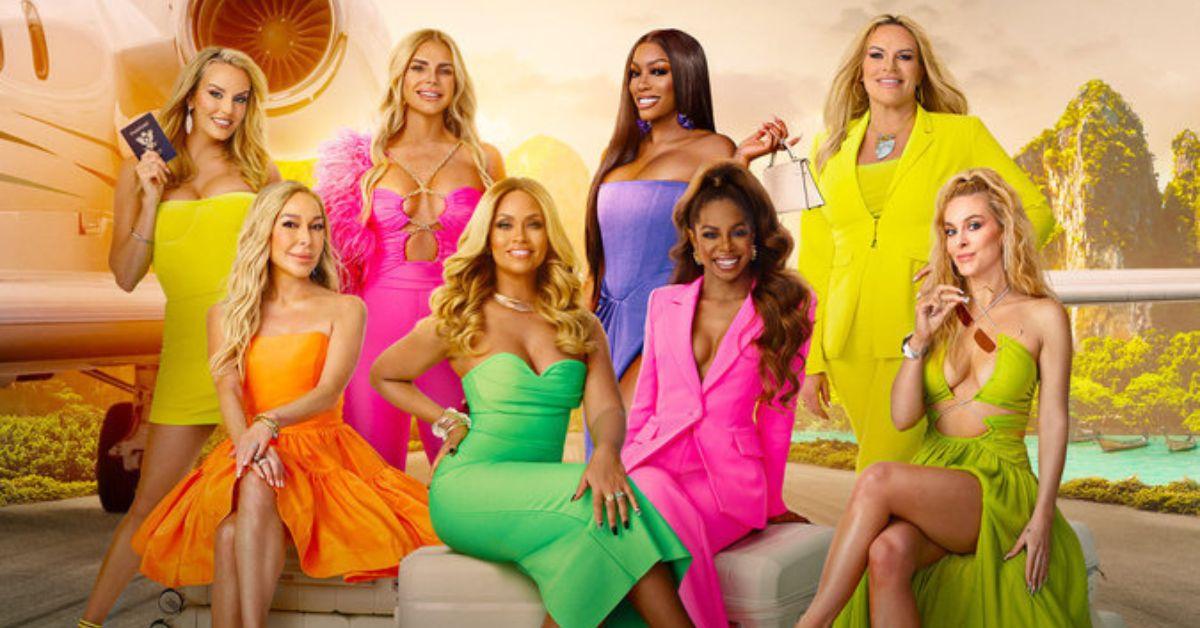 Article continues below advertisement
Where was 'The Real Housewives Ultimate Girls Trip' Season 3 filmed?
RHUGT started filming in July 2022. When Peacock aired RHUGT's first three episodes on March 23, 2023, we saw more of the girl's luxurious stay in Phuket, Thailand.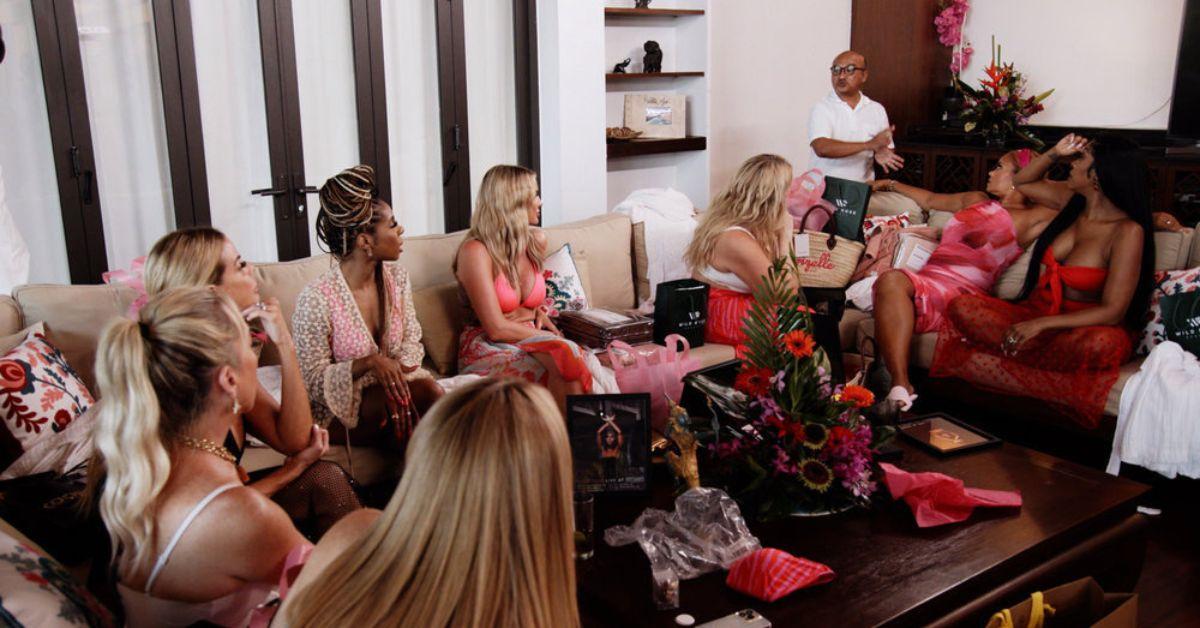 Article continues below advertisement
In the Season 3 premiere, the ladies arrived at Villa Aye, a stunning home directly above the "Andaman Sea turquoise waters" and part of Phuket's "Millionaire's Mile." The villa's website states it has three levels, including eight bedrooms, so no cast member had to fight for a room (IYKYK). Villa Aye also pays homage to Thailand, as a "leading Thai Architect" designed it.
Candiace Dillard Bassett of 'RHOP' dishes on *that* elephant sanctuary on 'RHUGT.'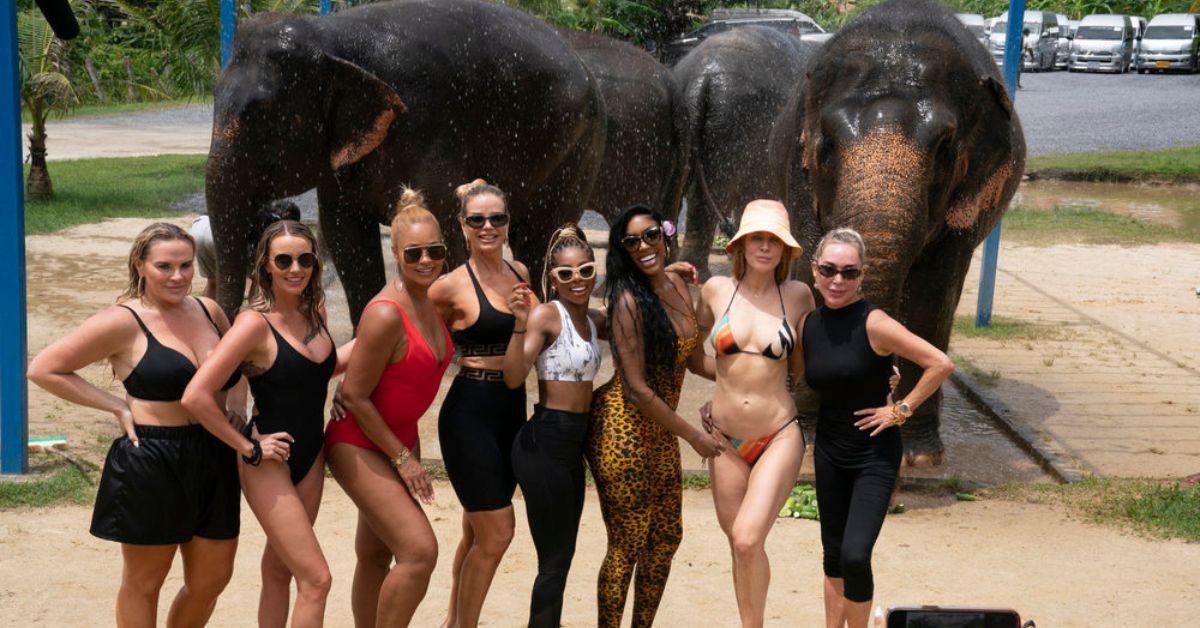 In addition to the cast's stunning vacation home, they had other activities in between (and during) cocktails. One memorable location was when Leah hosted a trip to the elephant sanctuary at Green Elephant Sanctuary Park in Phuket.
The messy day out included the cast getting down and dirty in the mud while feeding the elephants. While Leah felt the elephant sanctuary would mend things with the cast after her blowup with Heather Gay, it wasn't the cast's favorite part of the trip, especially Candiace of The Real Housewives of Potomac.
Article continues below advertisement
The "Drive Back" singer exclusively told Distractify that she made the best of the situation and unexpectedly had some fun in the process.
"So it doesn't seem like it, but I did enjoy the elephant sanctuary," Candiace shared. "I was definitely a little skittish because [I thought of] like animals, and poop and mud, [and]I don't like getting dirty. But in hindsight, that was a beautiful experience."
Article continues below advertisement
"It was an elephant sanctuary that saved these elephants from prior abuse," she added. "So that was beautiful to know that places like that existed."
The 'RHUGT' Season 3 star named several other "beautiful" filming locations in Thailand.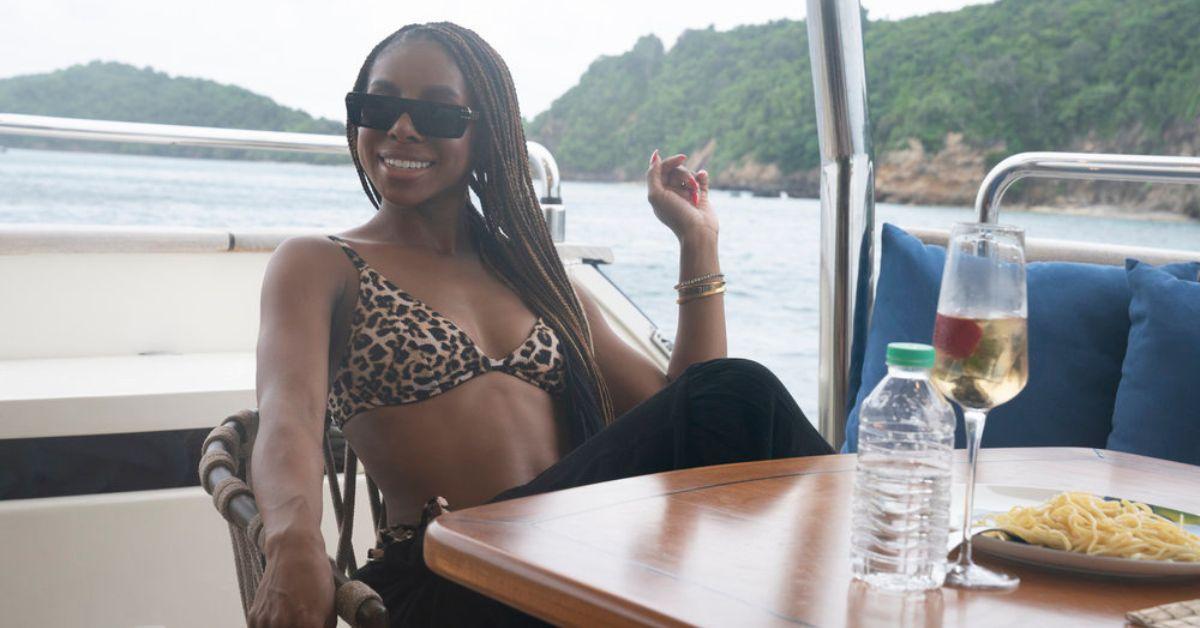 Although Candiace applauded Green Elephant Sanctuary Park for its work for elephants in Thailand, she shared some of her more pleasurable experiences on her one-week trip. She described Thailand as "a beautiful country with wonderful citizens and people." Candiace also said she was fortunate to be "in the streets" of Phuket to get more than the tourist experience.
Article continues below advertisement
"Anytime my husband and I travel, it's always important to us to leave the resort or leave like the, you know, the main area, because the culture is not there. The culture is out, you know, in the streets," Candiace told Distractify. "So we got to experience some of that."
Article continues below advertisement
Candiace said one of the group's locations away from their villa was a gorgeous restaurant named Ma Doo Bua Phuket in Old Town Phuket. Ma Doo Bua has a waterway with "natural lily pads" she could see from the restaurant. Guests can also "ride through" the lily pads if they choose, according to Candiace.
"I'd never seen anything like that," the "Benefits" singer stated. "And they were natural lily pads. Nature through them. So that was really beautiful to see."
Candiace also told us she was shocked by what she could afford with Thailand's currency. She said she received the "best massage of my life" for about $50. We'll take a ticket to Thailand, please!
Tune into new episodes of The Real Housewives Ultimate Girls Trip Thursdays on Peacock.