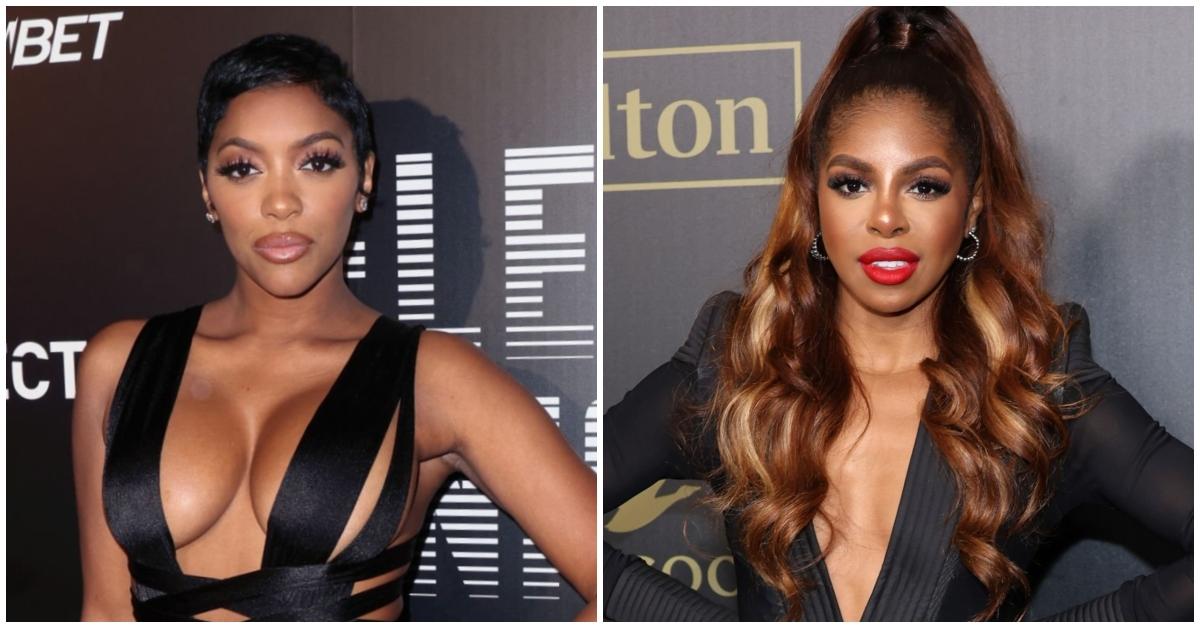 Inside the Feud Between 'RHUGT' Season 3 Co-Stars Porsha Williams and Candiace Dillard-Bassett
Season 2 of The Real Housewives Ultimate Girls Trip just came to an end, but yet another season is already underway. In July 2022, Bravo and Peacock revealed the official Season 3 cast, and many fans rejoiced when they saw that Real Housewives of Atlanta alum Porsha Williams had been added to the mix.
In September 2021, Porsha left RHOA after nine seasons on the show, however she confirmed on Instagram that she's "baccck" for RHUGT. According to People, Porsha was tapped to replace RHONY alum Tinsley Mortimer, who reportedly left RHUGT for "personal reasons."
Article continues below advertisement
While Porsha and her fans might be ready for her to return to the Housewives, not everyone on the trip may be as happy to see her. She and RHUGT cast member Candiace Dillard-Bassett had plenty to say about each other before signing up for the televised getaway to Thailand.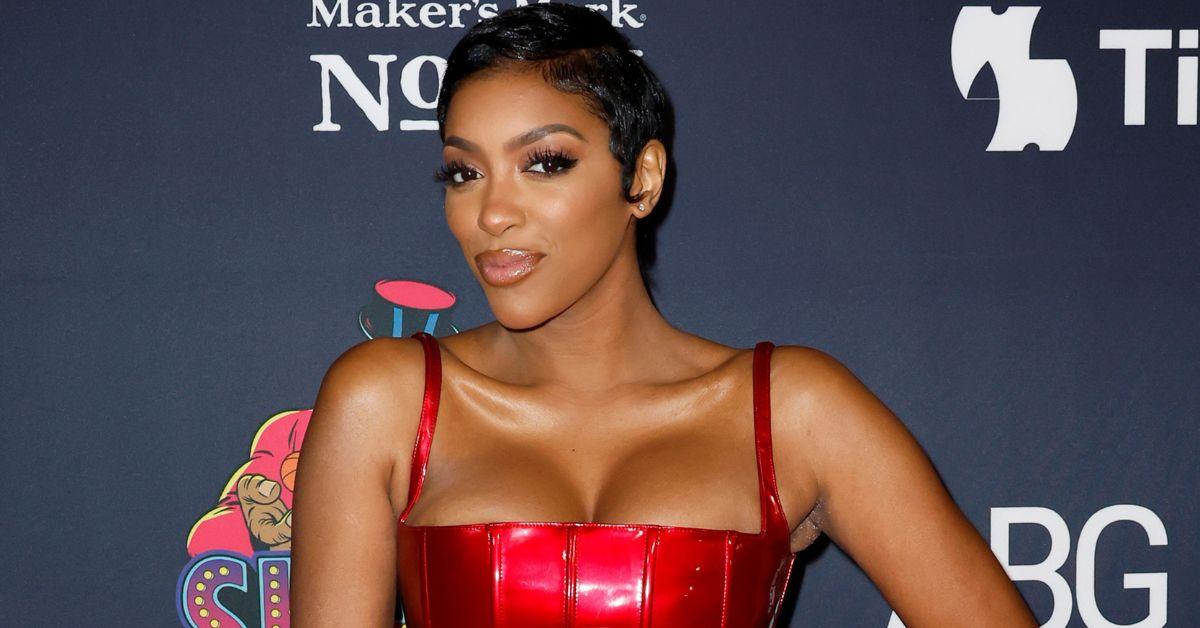 Article continues below advertisement
Inside Porsha Williams and Candiace Dillard's feud before 'RHUGT' Season 3.
The feud between Porsha and Candiace began after Season 5 of The Real Housewives of Potomac. RHOP fans will recall that Candiace and Monique Samuels got into a physical fight during a trip to a winery. The fight caused Bravo to fire Monique from the show after four seasons. Candiace also eventually filed a lawsuit against Monique for dragging her by the hair during the fight.
In December 2020, Porsha discussed Candiace and Monique's lawsuit on Bravo's Chat Room with Gizelle Bryant, Hannah Berner, and Kate Chastain (per Page Six). During the show, she informed her co-hosts that her friend, Monique, felt Candiace had ulterior motives for taking legal action.
Article continues below advertisement
Porsha continued to say that she heard Candiace's tea "personally from Monique's mouth." Nonetheless, Candiace came for Porsha directly after Chat Room aired. First, she called the mother of one a "sidekick." Then, she stated the RHOA star had no proof of Monique's claims.
Article continues below advertisement
"I don't know, Porsha," Candiace told Page Six in December 2020. "I've never met her; I know her through the television like everyone else, and I never had an issue prior to being sent a clip of her on Chat Room with my castmate Gizelle, lying and spreading false information — damning, defaming information — about me and alleging I was trying to sue Monique to secure a down payment on my home."
"Yes, I responded in an interview because ... it's one thing to talk general smack about me in defense of your friend, but when you flat-out lie, yes, I'm going to address it," she continued. "She should be careful about the lies that she tells. It's a very dangerous move."
Article continues below advertisement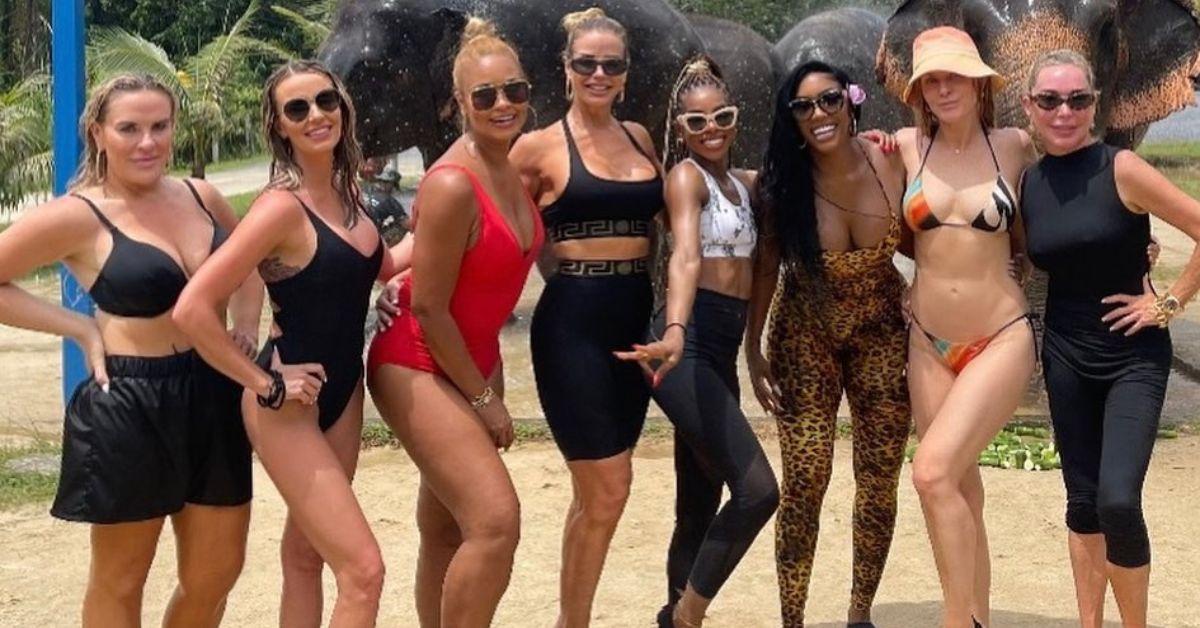 Are Porsha Williams and Candiace Dillard friends now?
Porsha and Candiace appear to have embraced each other since landing in Thailand a year and a half after the Chat Room drama. Porsha and Candiace smiled next to each other for a group pic alongside fellow RHUGT stars Heather Gay, Whitney Rose, Gizelle Bryant, Alexia Echevarria, Leah McSweeney, and Marysol Patton, seemingly proving they're ready to move past their issues.
Although they kept it cute for the group photo, fans won't know if Candiace and Porsha are really on good terms until RHUGT returns for Season 3. Before the cast photo op, a source hinted at potential drama between the Atlanta and Potomac stars.
"Porsha and Candiace are expected to clash as Porsha took Monique Samuels' side in the women's explosive feud on The Real Housewives of Potomac," the insider told Page Six in July 2022. "There's going to be a lot of drama to unpack there."
Stream The Real Housewives Ultimate Girls Trip exclusively on Peacock.