Candiace Dillard Bassett Says Porsha Williams Was a "Fun" Addition to 'RHUGT' (EXCLUSIVE)
During her time on 'RHOA,' Porsha Williams struck up a feud with 'Potomac's' Candiace Dillard-Bassett. What happened?
Article continues below advertisement
Those who follow Porsha and her RHUGT co-star Candiace Dillard Bassett from The Real Housewives of Potomac weren't sure if they were ready to be in the same room after their rumored feud. Both Bravolebrities had plenty to say about each other before signing up for the televised getaway to Thailand.
Before RHUGT Season 3 began, Candiace exclusively told Distractify what it was like filming with Porsha.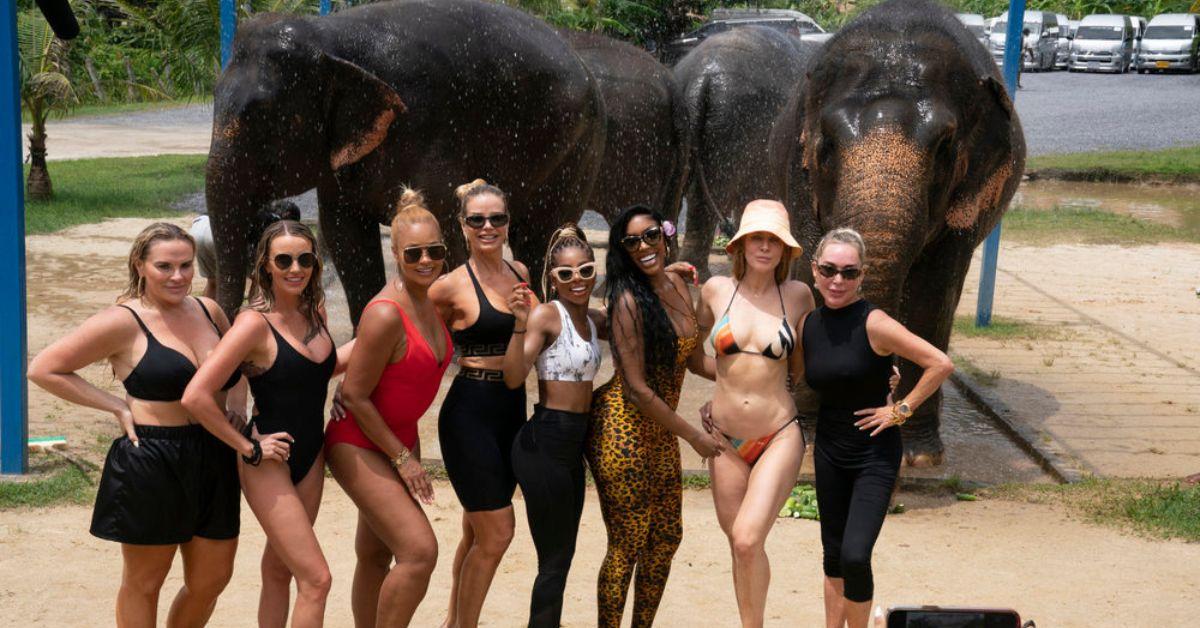 Article continues below advertisement
Inside Porsha Williams and Candiace Dillard's feud before 'RHUGT' Season 3.
The feud between Porsha and Candiace began after Season 5 of The Real Housewives of Potomac. RHOP fans will recall that Candiace and Monique Samuels got into a physical fight during a trip to a winery. The fight caused Bravo to fire Monique from the show after four seasons. Candiace also eventually filed a lawsuit against Monique for dragging her by the hair during the fight.
In December 2020, Porsha discussed Candiace and Monique's lawsuit on Bravo's Chat Room with Gizelle Bryant, Hannah Berner, and Kate Chastain, per Page Six. During the show, she informed her co-hosts that her friend Monique felt Candiace had ulterior motives for taking legal action.
Article continues below advertisement
Porsha continued to say that she heard Candiace's tea "personally from Monique's mouth." Nonetheless, Candiace came for Porsha directly after Chat Room aired, and she called Pilar Jhena's mom a "sidekick."
Article continues below advertisement
Also, she said Porsha was lying and spreading false information — "damning, defaming information." Candiace also warned Porsha to "be careful about the lies that she tells," noting that lying is "a very dangerous move."
Article continues below advertisement
Candiace Dillard Bassett would vacation with Porsha Williams again despite their past.
Two years after Candiace's comments about Porsha, the ladies spent a one-week getaway in Phuket, Thailand, alongside fellow RHUGT stars Heather Gay, Whitney Rose, Gizelle Bryant, Alexia Echevarria, Leah McSweeney, and Marysol Patton.
Before the Peacock show's Season 3 premiere, Candiace hinted at being in a better place with Porsha since their trip. Candiace exclusively told Distractify that she would attend another trip with the Go Naked Hair CEO.
"I would probably go on a trip with Porsha; Porsha is a fun time," Candiace said. "She's hilarious."
Article continues below advertisement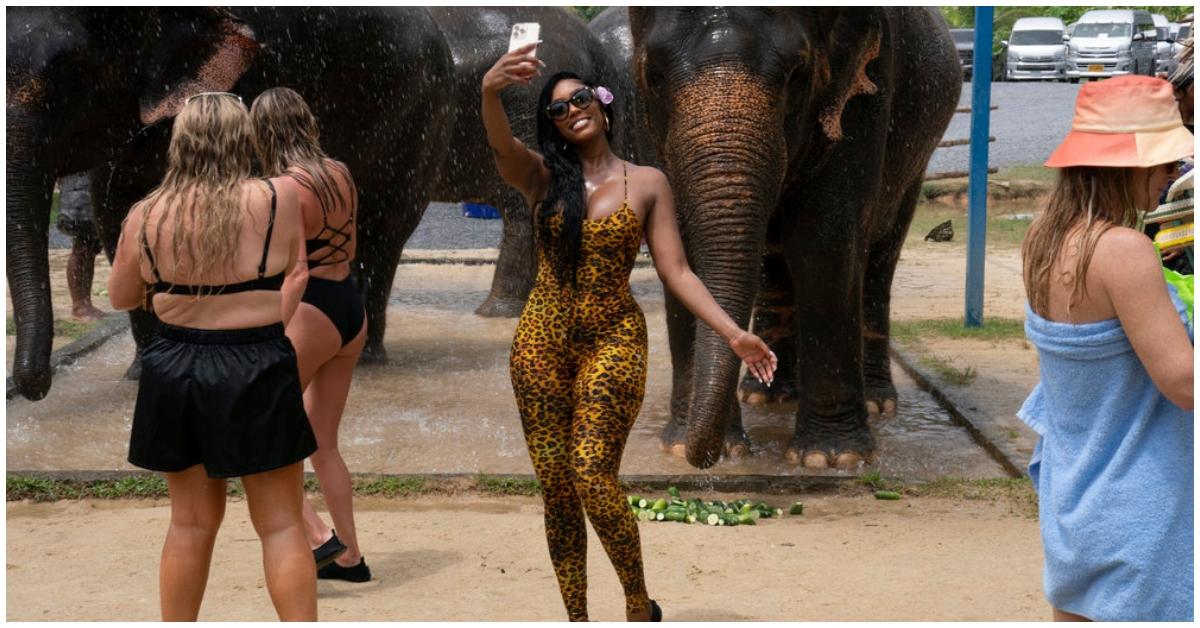 Fans want to see Porsha Williams and Candiace Dillard end their feud.
RHUGT fans finally saw Porsha and Candiace interacting when the show premiered on Thursday, March 23. Although they shared many laughs, things became heated when Candiace threw some shade at Porsha's relationship with Simon Guobadia, whom she married in November 2022.
Article continues below advertisement
In May 2021, Porsha and Simon got engaged months after Simon filed for divorce from his ex-wife and Porsha's former RHOA co-star — Falynn Pina. Candiace decided to poke a little fun at the couple's courtship on RHUGT. During Candiace's ladyboy show — Thailand's name for a drag show — she gave her castmates "drag" names for the night. However, Candiace's name for Gizelle and Porsha seemingly hit too close to home. She named Gizelle, who is single, "Sh'Neda Mann" (with two N's) and gave Porsha "Sh'Taka Mann."
Article continues below advertisement
When Porsha and Candiace discussed the name at a group dinner, Candiace told Porsha she was only repeating what "the streets" heard, which caused Porsha to clarify that she and Simon started dating after he announced his divorce.
The fight didn't surprise many fans waiting for the two stars to duke it out verbally. However, many feel they can't choose between "Team Candiace" or "Team Porsha" because they are both so popular.
The Real Housewives Ultimate Girls Trip is available to stream exclusively on Peacock.