Kandi Burruss Shared Her Thoughts on Porsha Williams's 'RHOA' Return
Kandi Burruss and Porsha Williams fell out in 'RHOA' Season 9 after the "lesbiangate" scandal that year. Kandi gave an update on if they're friends.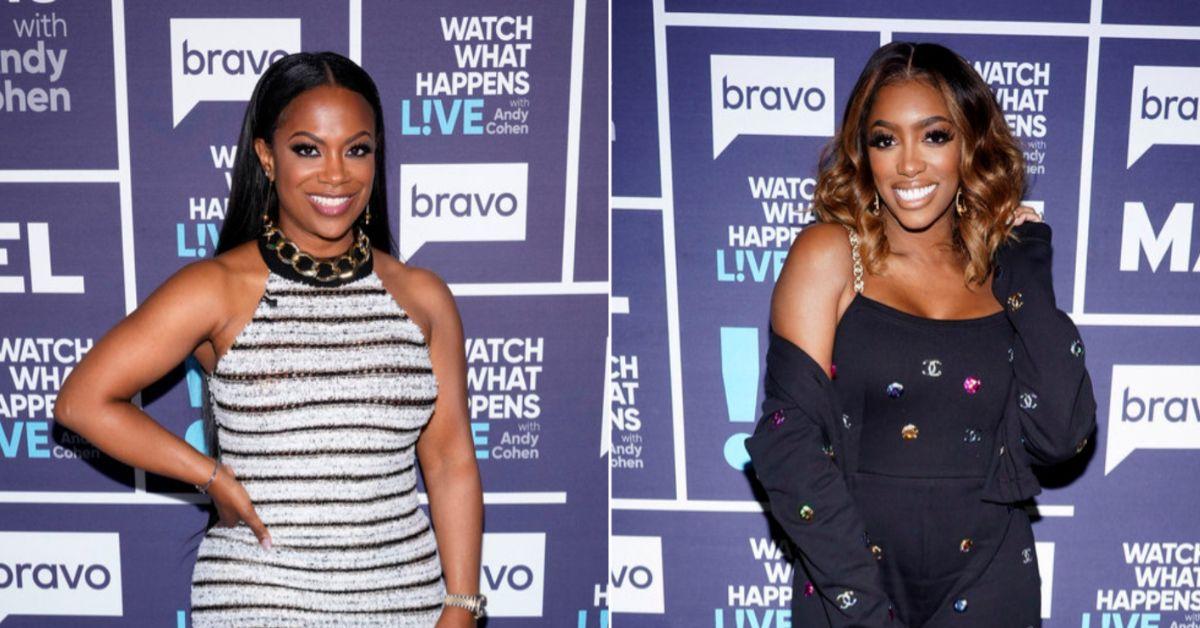 When Porsha Wiliams decided to leave The Real Housewives of Atlanta after eight seasons on the Bravo hit, many fans were sad to see her go. Throughout Porsha's run, she opened up about multiple topics, including her divorce from Kordell Stewart, her fertility struggles, and her pregnancy with her 3-year-old daughter, Pilar Jhena McKinley.
Article continues below advertisement
Once Porsha left her baby daddy, Dennis McKinley, she found love with Falynn Pina's ex-husband, Simon Guobadia. Soon after revealing their relationship, she decided to focus on her own journey on Porsha's Family Matters and other projects away from RHOA.
While Porsha hasn't said if her run on the Housewives is entirely over or not, some viewers would gladly watch her reclaim her peach. One of Porsha's former co-stars, Kandi Burruss, recently shared what she thinks about working with her again. Kandi updated fans on where she and Porsha stand since Season 9's epic #lesbiangate scandal.
Article continues below advertisement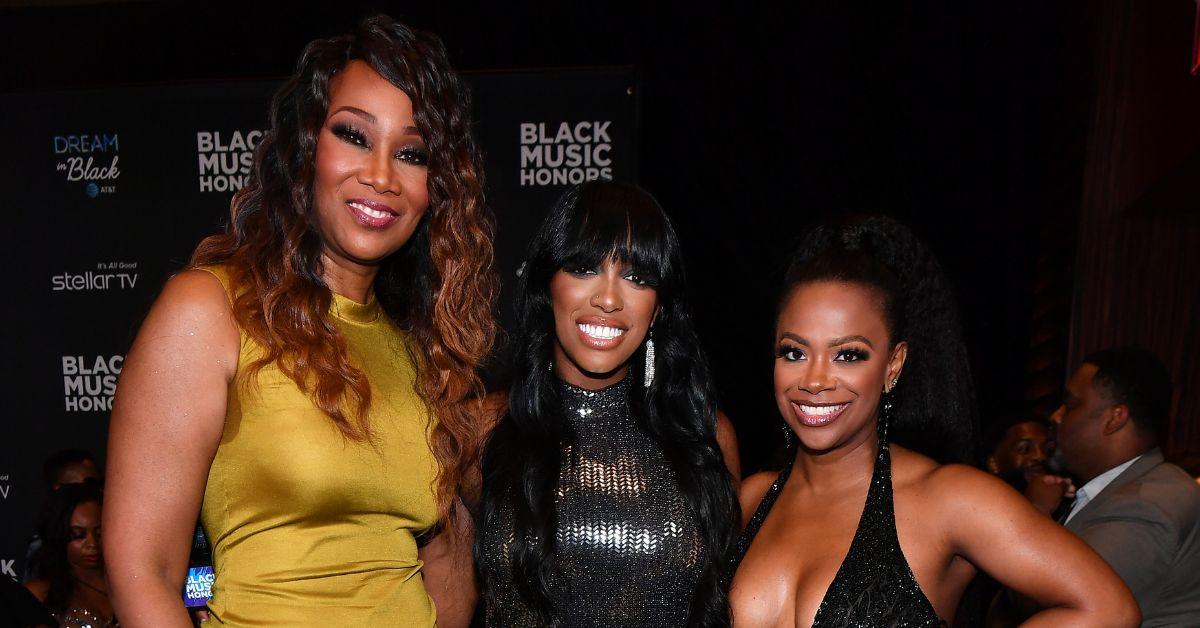 Are Kandi Burruss and Porsha Williams friends years after their feud?
Kandi and Porsha have come a long way since their Season 9 reunion blowup. In case you missed it, Porsha accused the Kandi, the Gang star, and her husband, Todd Tucker, of trying to drug her and take her home with them.
Article continues below advertisement
She also said Todd cheats on Kandi and uses the alias "Marvin" when he's away from his wife, which he denied. After months of speculation about who told Porsha the rumor, Porsha finally revealed at the reunion that Kandi's former friend and co-star, Phaedra Parks, was the mole.
Although Bravo fired Phaedra in 2017, Kandi and Porsha's drama continued into future seasons. While filming Season 11, Kandi even kicked Porsha out of Todd's birthday celebration, escalating their feud.
Article continues below advertisement
Fortunately, the reality stars apologized and were seemingly on good terms before Porsha's RHOA exit. Kandi recently said she and Porsha are friends now and see each other often thanks to their mutual friend, Shamea Morton.
Article continues below advertisement
Kandi Burruss said there's "always gonna be room" for Porsha Williams on 'RHOA.'
Although Kandi and Porsha had several run-ins on RHOA, Kandi said she wouldn't mind seeing her former nemesis filming again. While attending the Critics Choice Awards in June 2022, she revealed that Porsha's presence would be well-received by her and the other Atlanta ladies.
"There's always gonna be room for Porsha," Kandi told E! News.
Kandi also teased fans by stating she personally knows that RHOA is on Porsha's mind, too.
"I honestly think she does think about it sometimes," she added. "She definitely said it to me that it does cross her mind. So I mean, I don't know. She can come back at any moment."
Article continues below advertisement
If Porsha did decide to re-join the RHOA cast, she wouldn't be the first peach holder to do so. After she and Cynthia Bailey announced they were leaving the show in September 2021, Bravo hired Sheree Whitfield back for the third time.
Sheree originally filmed RHOA from Seasons 1-4, then returned in Season 8 before leaving the show again after Season 10. NeNe Leakes, who is currently suing Bravo for allegedly creating a toxic work environment, has also left the show and returned several times.
Article continues below advertisement
Kandi and Porsha also share moments together on Instagram since they live in Atlanta. But Kandi declared she doesn't think about Phaedra at all. Phaedra, who made a cameo on The Real Housewives of Dubai, referred to the show as the "Titanic" in June 2022.
"I don't really have much to say about Phaedra," Kandi said. "We're not on a show together anymore. We haven't been in a minute. So I just look at it like, I don't really get paid to care about what she thinks."
New episodes of The Real Housewives of Atlanta air Sunday nights at 8 p.m. EST on Bravo.